Heads up! We're working hard to be accurate – but these are unusual times, so please always check before heading out.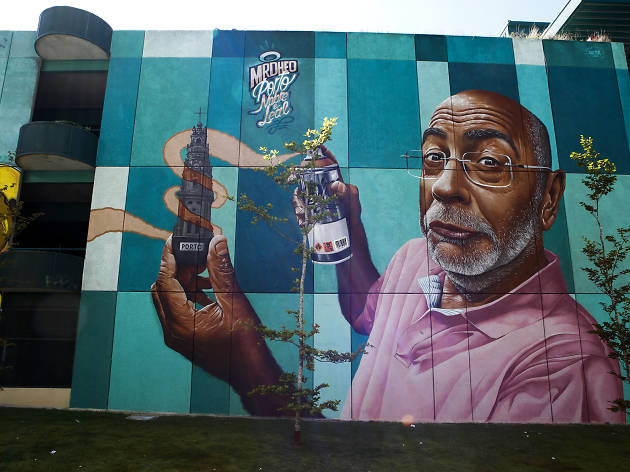 The best of Porto's street art
Art does not have to be confined to gallery walls: many Porto buildings are decorated with breathtaking works. Here is our list of Porto's greatest graffiti
Don't walk around looking down at the ground, or up to the sky – look at the walls around you. In Porto, art is everywhere.
The best of Porto's street art
Enter a former factory to find creations by Portuguese graffiti artists HBSR, Hium, Klit, Mars, Vhils, Youth One, Caos, Oker and MrDheo and, over from London, Best&Ever.
Daniel Eime is one of the most talented stencil artists working in Portugal, and this mural in Miragaia (depicting one of its residents) is proof.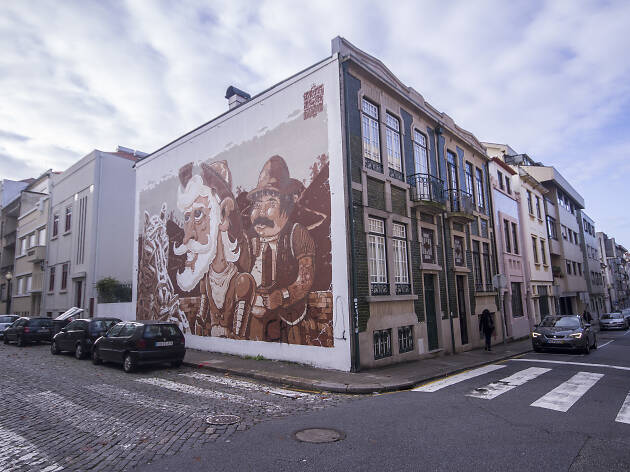 © João Saramago
Some may have disappeared, but there are plenty of surviving works by Hazul around town. One of the longest-lasting and most iconic is in Rua Miguel Bombarda, where many of Porto's art galleries are. It was done in collaboration with Costah, another known name on the local scene. In the same street, also take a look at the mural by Tina Siuda on the Hotel Mercador and, further along, the D. Quixote.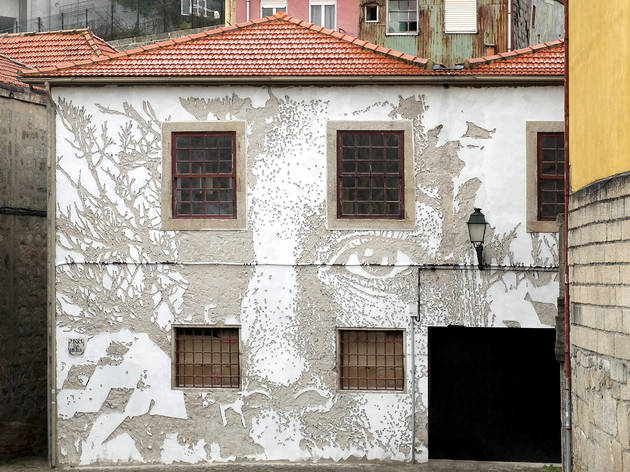 Vhils is Portugal's best-known creator of urban art, and already well known internationally. This is one of his two works in Porto and it's easy to find. It features his signature style, with a giant face sculpted out of a building's façade.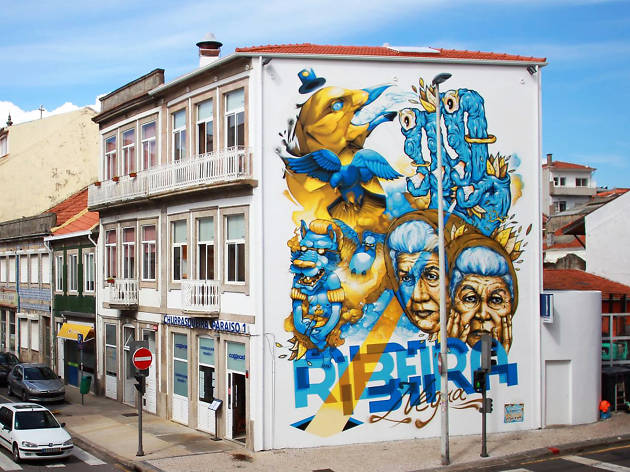 ©Frederico Draw
In 2014 an urban art festival left a legacy of murals by BreakOne, Frederico Draw, Fedor, Oker and Alma.
Frederico Draw chose this wall for strategic reasons: it is next to the Dom Luís I Bridge, so the figure he painted welcomes all those who arrive in Porto from Vila Nova de Gaia.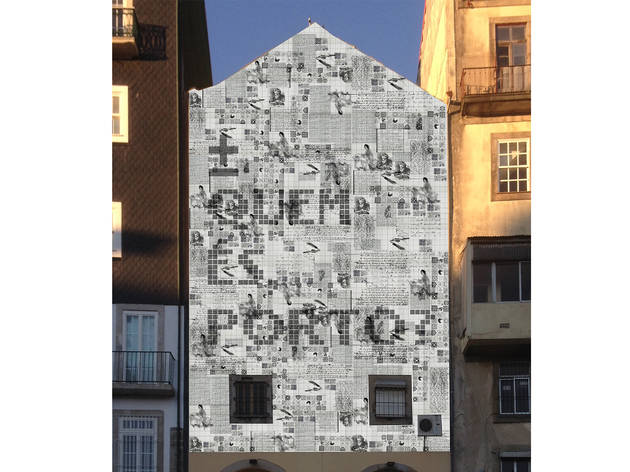 ©DR
This work is made up of 3,000 azulejos (ceramic tiles) contributed by dozens of participants, each of whom were assigned four tiles with which to answer the question "Who are you, Porto?". The idea came from ±maismenos±, one of Portugal's most socially and politically active artists. A little further up the same street is a stencilled mural by the Italian duo Sten + Lex.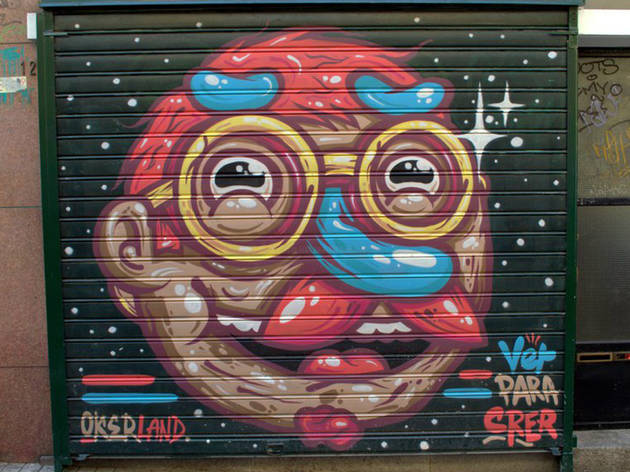 ©Julie Dawn Fox
This street is full of urban art, but you need to look hard for some of it. Run your eye over the electricity boxes on either side of the street and the stores' shutters once they've been rolled down for the night.