Best bars in Porto
There are lots of lovely bars in Porto: these are our top recommendations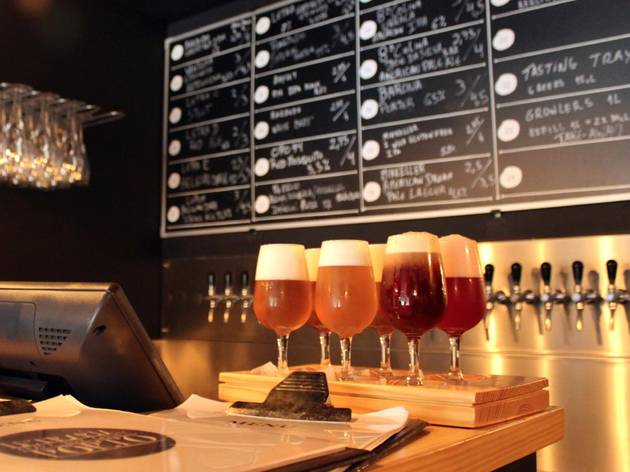 Best bars in Porto for beer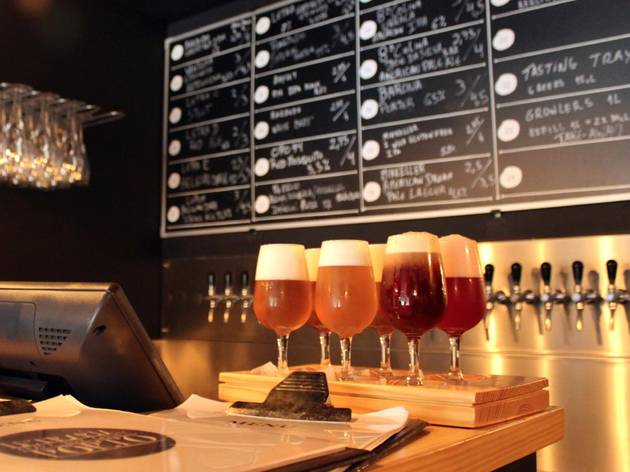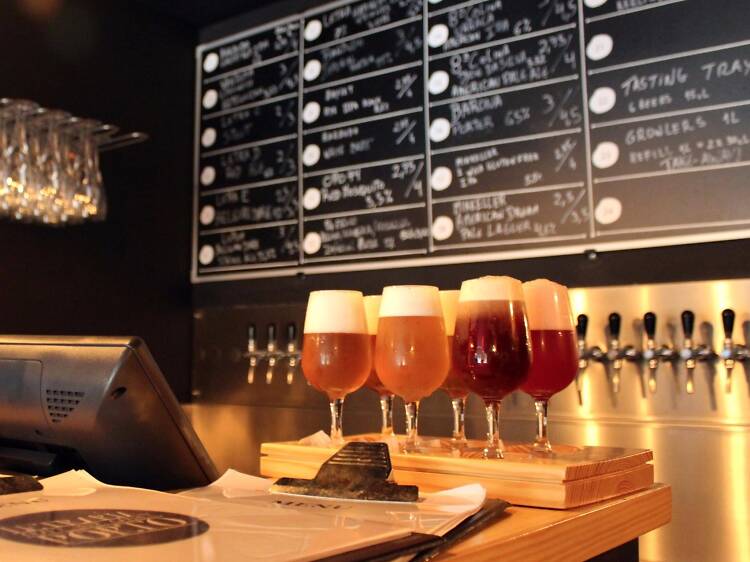 Bars and pubs, Craft beer pubs
Try the latest drinking trend taking Porto by storm: craft beer. This beer garden is associated with one of the first artisanal brands ever in the country. It opened at the start of March in Rua da Alegria – a little off the beaten track. The pretty garden has a vast list of craft beers: 50 of them. You can opt for Letra beers, the house stars, other Portuguese brands such as Sovina or Passarola or try the four beers on offer from Mikkeller, a well-known Danish brand. Don't drink all that beer on an empty stomach, order the cheese and ham/sausage platter (9.50€) or the toasted sandwich with cured ham and creamy queijo da Serra cheese (4.50€).
Bars and pubs, Craft beer pubs
They really know their stuff at Catraio, one of Porto's craft beer pioneers. Every month they have new tipples to try and when a barrel runs out they never repeat it, to foster the spirit of sudsy discovery. There's also a bottle shop where you can buy beers to sample at home. Go for Vandoma or Colossus from Porto, Dois Corvos or D'Ourique from Lisbon, or newbie Barona from the Alentejo. Foreign brands on offer include Scotland's boss Brewdog and Sweden's Omnipollo.
Best bars in Porto for seaside drinking
Sea, sun and cold cocktails turned out at a frenetic pace by the barmen is the perfect combination for any late afternoon. Head out to L'Kodac, a bar/restaurant in Leça da Palmeira, right on the beach, and order a margarita, a gin fizz or perhaps a house mojito, made with rum, lime, orange, berries, mint and ginger ale (€8). If you prefer a nice cold beer, it will come with peixinhos da horta (battered runner beans), sweet-potato chips or tempura prawns.
There are few things as good as the sea breeze caressing your face in Matosinhos. Okay, maybe that, plus a cocktail from Sandhouse. This Foz bar and terrace knocks out passionfruit caipirinhas, daiquiris and classic mojitos. If peckish, try the Torre Sandhouse (€6), a delicious 'tower' of chips, linguiça sausage and bacon, all held together with grated cheese. To make things even more perfect, dip your feet in the miniature pool on the terrace.
Best bars in Porto for great views
It's the Porto postcard that never goes out of fashion. Tucked next to the Sé (cathedral), between the Ponte Dom Luís bridge, the Guindais steps and the medieval city wall, the legendary terrace of Guindalense Futebol Clube (where many locals head on the night of June 24 for the São João festivities) is the ideal spot to start your weekend. Sit back, gaze across the city and stir up Instagram envy. Order a nice cold fino (as draft beer is called in Porto) with a hot dog, a francesinha multi-layer sandwich or just a simple ham-and-cheese toastie. Perfect.
The Miradouro Ignez opened in 2016 and quickly became a favourite with locals, thanks to its views of the river and the old town. The terrace overlooking the city is the perfect place for lazy early evenings gazing at the boats gliding by on the Douro. You can get smoothies made from seasonal fruit (we suggest the strawberry, for €4), classic cocktails and other fancier ones, and savoury snacks, including vegetarian ones. On some weekend there are sunset parties. It's all good.
Best bars in Porto for a bit of glamour
In one of Porto's trendiest bars, drink one of the city's top drinks: sangria made with rosé wine, cucumber and grapes (€18 a jug). Consume it with a tartare or ceviche (€13.50-€15.50) prepared by Xico Fish, a corner of the space overseen by chef João Freire Pimentel, who creates fresh dishes ideal for sunny late afternoons. If you want to stay on you can go dancing next door, in the Casa do Livro, which is run by the same team.
The Páteo das Flores is housed in a late eighteenth-century nobleman's house. It boasts a list of more than 100 Portuguese wines and a menu of snacks (€4-€18) ranging from amêijoas à Bulhão Pato (clams with coriander and garlic), francesinha em massa folhada (a pastry variant of Porto's famed multi-layered sandwich), tuna tartare with soy and redcurrant sauce, scrambled eggs with oyster mushrooms and truffle-flavoured olive oil, peixinhos da horta (battered runner beans) and sweet potato chips. If you want to see and be seen, position yourself on the terrace; if you prefer to keep a lower profile, plump for one of the high chairs in the front room.
More to explore