11 events in Porto you can't miss this year
From concerts to music festivals these are the events in Porto you should keep an eye on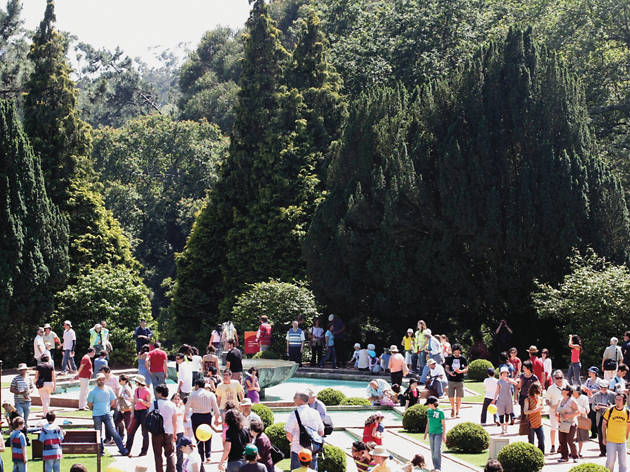 Porto is all set for a full year - from small concerts to some of the biggest music festivals, to exhibitions and the typical festivities. Grab your calendar and be sure to pin these down as they are definitely the 11 events in Porto you can't miss this year.
Recommended: 15 things you can only do in Porto
11 events in Porto you can't miss this year
Coliseu Porto is preparing to welcome Mallu Magalhães, one of the most beloved Brazilian artists in Portugal and a frequent Porto visitor.

This year, Rodrigo Leão celebrates 25 years of his solo career. "Aniversário" is a stage production targeted at a broad audience at Coliseu Porto.
Things to do, Consumer shows and conventions
It's considered the largest Porto wine festival, on the riverfront. There, you can try the best wines in a careful selection of 40 national producers, with over 200 white, rosé, red, sparkling, fortified wine and wine liqueur references.
This winter handicraft (Mid December) fair showcases national and foreign craft works in a municipal initiative that gathers nearly 80 tradesmen every week at Praça de Parada Leitão.
The lead singer of one of the most successful Portuguese bands of our times, The Black Mamba, showcases his solo work at Casa da Música.
More things to do in Porto
Things to do, Walks and tours
There's so much to do in Porto that it was really hard for us to chose the top 101 things to do in the city. These are all the mandatory spots. Enjoy the city, the river and even the beachs. One piece of advise? Start your day early because there is so much to see.
If you're on a budget or just believe that the best things in life – great parks, stunning views, art and culture, and… erm… knitting – are free, follow our guide to the best free stuff to do in town. Also, check out our list of great cheap places to eat