Heads up! We're working hard to be accurate – but these are unusual times, so please always check before heading out.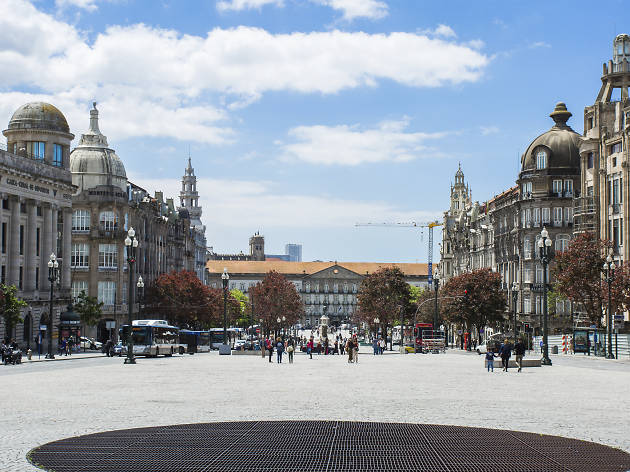 The best free things to do in Porto
Put your money away! You won't need it at any of these attractions: these are the best free things to do in town
If you're on a budget or just believe that the best things in life – great parks, stunning views, art and culture, and… erm… knitting – are free, follow our guide to the best free stuff to do in town. Also, check out our list of great cheap places to eat
The best free things to do in Porto
The Ribeira da Granja Observatory Centre is located by the riverside and was built so that people could see the feathered biodiversity that exists around the Douro river (birds, we mean). To find the observatory, look out for the sign with avian silhouettes on it. Behind it, you'll find giant binoculars and a panel describing the different species. The make like an ornithologist and spot grey herons, great cormorants or ruddy turnstones. It'll make you want fish for dinner.
The Almeida Garrett Library lets you borrow books and DVDs and take them home with you. You can also get online – for kids there's a one-hour limit and adults will get 90 minutes. The library also offers regular free programmes like 'Tale Hour', workshops, puppet theatre plays and guided tours.
The coffee at Nespresso is really good but it is somewhat expensive – what you probably don't know is that you can savour a Roma, a Volluto or an Arpeggio without having to pay for it. In any Nespresso store you can choose your favourite flavour for nothing. If you have the nerve, have a bash at stopping there again a bit later and asking for another cup of joe. They may not remember your face, if you're quite forgettable-looking.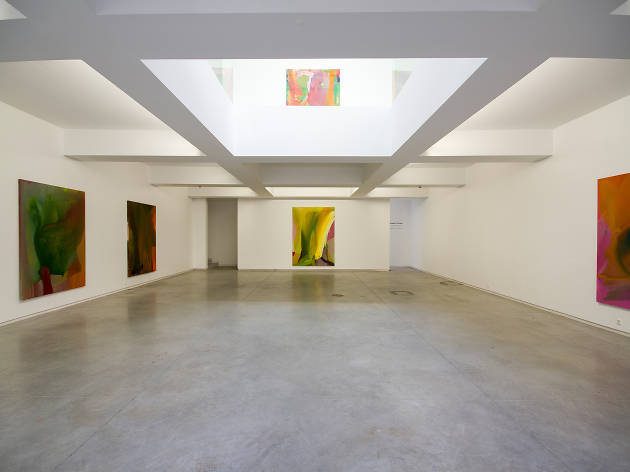 ©João Saramago
In Porto the free gallery choices are endless. You can start at Miguel Bombarda, known for being part of the 'gallery block' – in both quantity and quality. The Fernando Santos gallery (which shows both new Portuguese and international artists such as Tàpiese and Nikias Skapinakis), Quadrado Azul (and its several pieces from national artists such as António Bolota and Francisco Tropa), Presença (with renowned works of art from Portuguese creators like Helena Almeida and Pedro Cabrita Reis and less obvious participants), Nuno Centeno (responsible for discovering rising artists) and Ò! Galeria at CCB Bombarda (which privileges young illustrators) are some of the places worth visiting. Outside Bombarda, you also have Pedro Oliveira (Calçada de Monchique, near Alfândega), one of the most historic galleries in Porto; there's also Dama Aflita, with drawing and illustration works, at Rua da Picaria; or Fundação EDP, at Rua Ofélia Diogo da Costa, near Casa da Música.
Sitting by the fire with a blanket over your legs while knitting is all well and good, but sometimes you need a change of scenery. At least once a month, at Café Arcádia, you can get together and knit with like-minded people. The idea is to get people to knit and chat while providing opportunties to ask the more experienced knitters questions. Want to join the next gathering? Check their Facebook page for more details.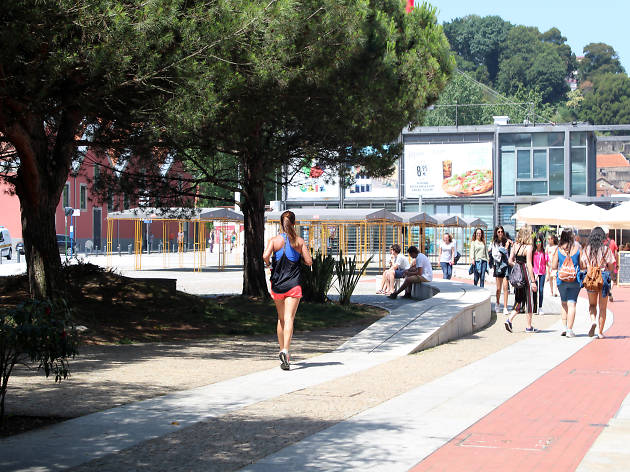 © DR
You might not have the spare cash for an expensive gym membership but loads of activities are free in the city. There are plenty of choices, too: you can run, ride a bike and take advantage of the gym equipment in some of the parks. For instance, Quinta do Covelo (Faria Guimarães), which is a bit like a fitness retreat in Porto's city centre, has loads of equipment – each machine even has a sign explaining what it's for and exercise suggestions. The same goes for Parque de Avioso, which is ideal for those close to the Maia area. If you're planning on running or riding a bike then you'll like Avenida Brasil's and Matosinhos's even tracks, the trail Cais de Gaia-Afurada-Canidelo or even City Park (known primarily as Parque da Cidade). Here you can play ping-pong (there are tables so all you need to take along are some bats and balls), football and basketball, all for free.
Two Tuesdays a month you can sit on the floor of the São Bento da Vitória Monastery (Mosteiro São Bento da Vitória) on comfy pillows and blankets for the 'Leituras no Mosteiro', reading sessions organised by stage director and actor Nuno M Cardoso. They're spontaneous play readings: each participant gets a script and a character. Each month the texts are dedicated to a different country. On the first Tuesday, the text is usually a literary classic and on the second it's a more contemporary work. After the reading, a guest speaker talks about the play, and people discuss it. Read a new play, make new friends.
On the second and fourth Wednesdays of each month, Maus Hábitos hosts Shortcutz Porto, a short film festival which puts on mostly free entries. There's animation, documentary, fiction, and plenty more on offer. All sessions are screened to directors, so all participants can establish connections, discuss their thoughts and ideas and exchange information. At the end of each month, the winners are announced. Shortcutz has already promoted young and up-and-coming movie makers and renowned directors. If you're willing to take a chance and give it a go then apply and send your short film to shortcutzporto@gmail.com.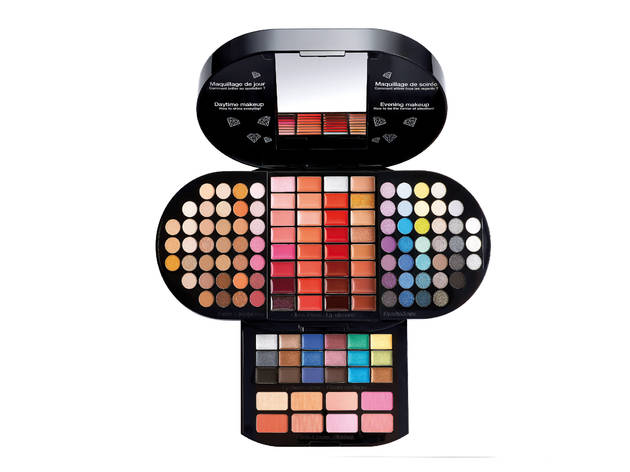 © DR
Whether you've had a late night, fancy a pick-me-up or have a big date and want to look perfect, get your make-up done for free. At Sephora, Kiko and Schlecker you can try make-up without having to pay a penny. Try out some concealer, fond de teint, powder, eyeliner, eye shadow, lipstick and more. If you want the full experience then remember you can also test the perfumes. The best thing to do is ask for advice and you can find out which are the most appropriate products for your skin type or for certain occasions. Head towards Sephora at NorteShopping, Kiko at Via Catarina and Schlecker pharmacies at Cedofeit and take care of yourself. For free.
At the old Cadeia da Relação building you'll find contemporary photography exhibitions from both Portuguese and foreign artists. The socio-political exhibitions are the best ones. At the permanent one you'll get a chance to see a great variety of cameras belonging to the Portuguese Photography Centre Museum (Centro Português de Fotografia – CPF). This grand former prison and courthouse was designed by Eugénio dos Santos, one of the architects who oversaw the rebuilding of downtown Lisbon after the 1755 earthquake. It's a fine example of the style of the period, full of interesting architectural details, but also fascinating for the way spaces were designed for different classes of prisoners, who were divided by not only gender and type of crime but also social status.
Show more