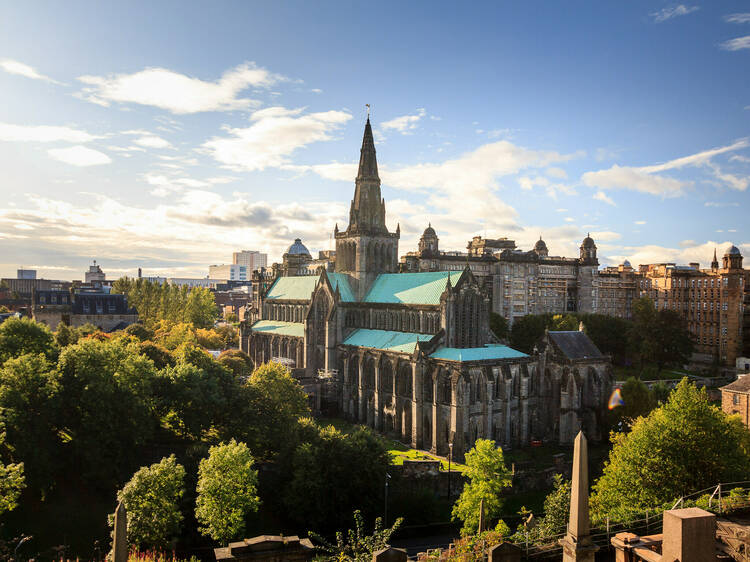 The 29 best things to do in Glasgow right now
Glasgow has always oozed cool, but it's only gotten cooler. After all, this is the city home to a number of cracking live music venues and nightclubs, bars full of character, and an ever-growing young creative community keeping the party going.  This city is the perfect balance of it all: elegant Victorian architecture, fantastic restaurants and plenty of museums and galleries to explore, which makes it great for a weekend break or a much longer stay. In fact, you might just find yourself wanting to move here full time (everyone else is doing it). From green space to vintage shops, here are the best things to do in Glasgow right now.  RECOMMENDED:🍔 The best restaurants in Glasgow🏛 The best attractions in Glasgow🏨 The best hotels in Glasgow This guide was recently updated by Laura Menéndez, a writer based in Glasgow. At Time Out, all of our travel guides are written by local writers who know their cities inside out. For more about how we curate, see our editorial guidelines.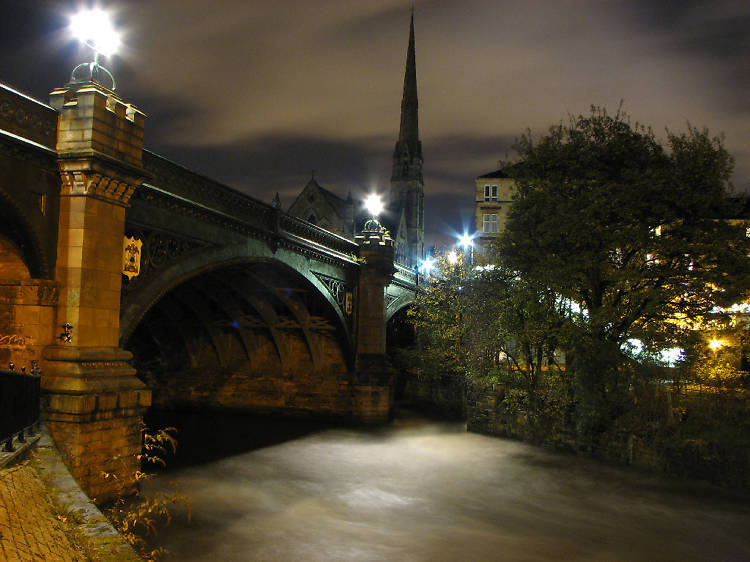 What to do in Kelvinbridge, Glasgow's coolest neighbourhood
What's the deal with Kelvinbridge? Walking westwards across the Kelvin Bridge by night, the glowing apex of the illuminated university spire just visible behind the Hillhead tenement skyline, the moonlight rippling on the typically rain-swollen waters of the river as it roars beneath your feet – can there be any more quintessential or enchanting view anywhere in Glasgow? The point where Great Western Road spans the River Kelvin (technically the Great Western Bridge, but nobody calls it that) has been a key nexus of the West End for centuries. And in recent years, as Byres Road's fortunes have faded and Finnieston has reached trendiness saturation point, the Kelvinbridge area has seen a flurry of new openings – shops, bars, restaurants, cafés, arts venues and even a radio station – helping to reinvigorate what was already one of the prettiest, most historic and most happening neighbourhoods in the city. RECOMMENDED: Full guide to the 50 coolest neighbourhoods in the world If you only do one thing... Go vintage. The Kelvinbridge area is one of the best in Glasgow for retro retail therapy of every kind – be it vintage clothes at Glasgow Vintage Co or Retro, furniture at Authentics, books at Thistle Books or vinyl from Mixed Up. Go off the beaten track Find the leafy riverside footpath beneath Kelvin Bridge and follow your feet. Head south through Kelvingrove Park or north past the Botanic Gardens – two of the city's most gorgeous green spaces. Fancy exploring a little further? H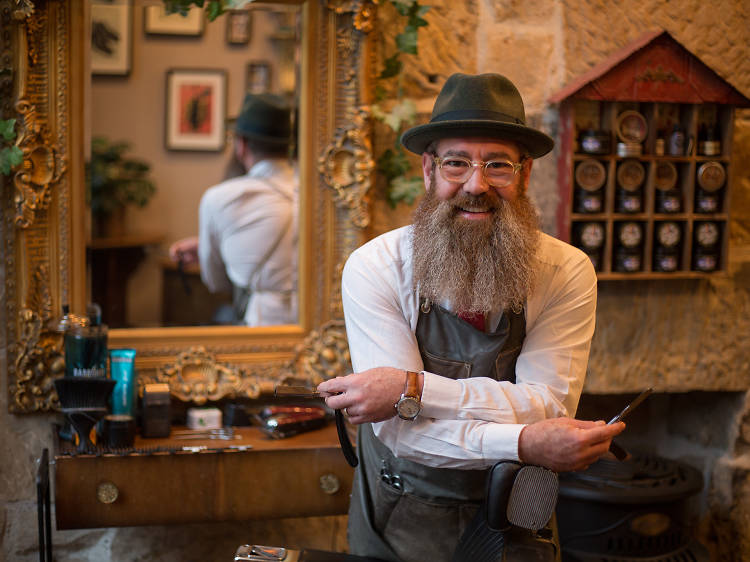 What's it really like being a barber in Finnieston, Glasgow?
Scott Hughes, 46, thinks men need more places where they can just rock up and chat – and says barbers like his, Soul Barber Room, are the perfect fit. So, what else has he learned styling hair in Glasgow's Finnieston?  It's all about the chat'Cutting hair is the middle ground to a good conversation. The amount of people you meet, from every walk of life, is the great thing with this profession. I've worked everywhere from London to San Francisco and Dublin. But Scottish people will talk about anything.' Barbering has enjoyed a big renaissance in recent years'A massive hole developed in barbering in the 1980s, for the simple fact that a lot of older barbers were dying off. A lot of guys started visiting ladies' hair salons, because it was a much more pleasing environment. Now there are loads of new barbers, doing super-cool cuts, which is great. Men need more places where they can come and just chat. There should be a barber shop or hairdressers for everybody.' Some men will open up to their barber more than they would to a therapist'There's not a desk between us, a barrier. We're in close proximity, there's contact, it's a pretty personal thing. I've had people who have told me about coming into hundreds of thousands of pounds and going to some exotic destination and squandering it all. An elderly gent who had been in the shop bequeathed me his northern soul record collection after he passed away – it turned out he had been a DJ at Wigan Casino.' Boring conversation is the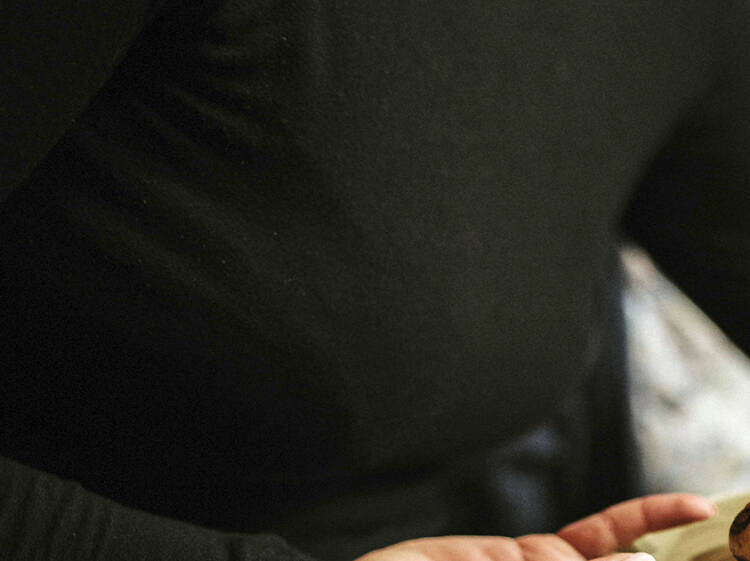 Public House by Nico
Flushed by the success of his other two establishments – flagship 111 by Nico in Kelvindale and its younger sister Six by Nico in Finnieston – it's with justifiable swagger that Scots-Italian restaurateur Nico Simeone takes over the former premises of The Mallard for his new, rustic-yet-refined gastropub. The idea may have been knocking around for a while. High-end (yet still affordable) chippy food was a theme of Six by Nico, and Public House similarly plays on elevating unassuming Scottish classics. Indeed, some flourishes, such as serving one dish – smoked chicken 'sandwich' cock-a-leekie – under a smoke-filled transparent cloche for a theatrical reveal, are recycled from the Six repertoire. But in terms of value for money, Public House doesn't compete with Six. The standard of cooking is consistently high (try the fish pie with dulse seaweed butter, and the flat iron steak with chimmichuri) but you're paying gastropub main prices for small dishes. Somewhere between the delicious, yet lonely-looking, burger, or the beer-battered haddock on mushy peas, sans chips (they're extra), you may yearn for the comfort of tradition: filling, rib-sticking portions, bang for your buck and a few pints (not schooners as they serve here). The chestnut gnocchi diced up with sprout tops and smoked pancetta or tender lamb faggots with zingy mint sauce may leave you wanting more, but not necessarily ina good way.