Heads up! We're working hard to be accurate – but these are unusual times, so please always check before heading out.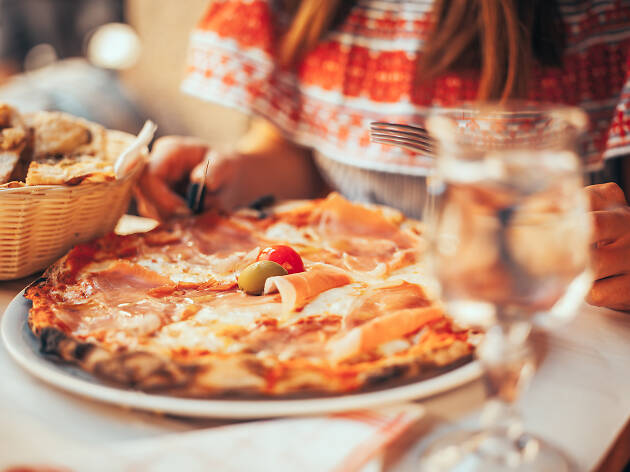 Where to eat the best pizza in Rome
The best pizza in Rome combines local traditions and the Neapolitan variety of the Italian favourite
A history lesson about the best pizza in Rome is intrinsically connected to the long-standing rivalry between the Neapolitan and Roman versions of the delicacy. In Naples, the pizza boasts a soft, thin and slightly chewy dough. In Rome, a crispier dough is preferred. Regional allegiances and personal preferences will dictate your palate's own champion but one thing is certain: both versions of the food are delicious.
Within Rome, the Italian staple can be consumed in many different forms: al taglio (by the slice), it's the city's most popular street food; tonda (round, by the pie), it's a favourite for lunch and dinner at restaurants across town; and, in recent years, pinsa, the oval-shaped pizza pie that you might have noticed folks devouring while walking around the city's attractions, has carved a spot for itself in the local gastronomical scene. From the Latin pinsere, which means to stretch, the elongated pinsa is inspired by the old farming tradition in the countryside that calls for utilizing flour made from any available grain (from barley to millet and oat) to make a flavourful and easy-to-season dough.
Clearly, eating pizza (and gelato, for that matter) tops the list of best things to do in Rome. Follow our lead to know exactly where to go. Buon appetito, folks!
RECOMMENDED: Full guide to the best restaurants in Rome
Best pizza in Rome
At Pizzarium, you can't go wrong. Founder and chef Gabriele Bonci has been the undisputed star of Rome's pizza by the slice scene since opening his shop in 2003. The fragrant and crunchy crust is the result of the fastidious work involved in picking stone-milled high-quality flours, a slow and long leavening of the dough, and a perfect level of hydration. The toppings change often, even several times a day. Along with classics such as tomato and oregano, more creative ingredients like cured meat and vegetables, all artisanal and from organic and biodynamic farms, add a kick to the already-delicious offerings.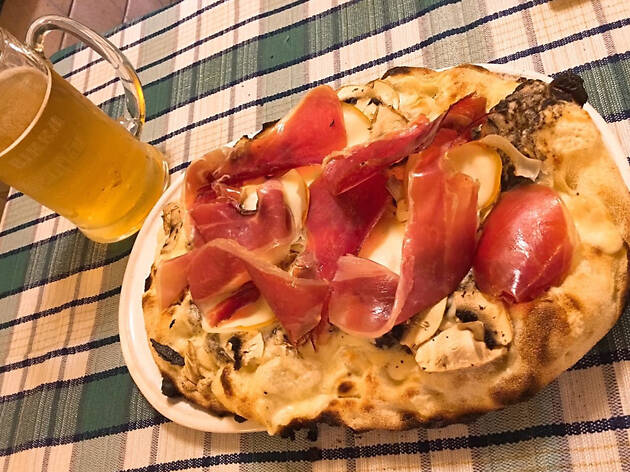 Photograph: Courtesy Yelp/Chelsea V.
A no-frills pizzeria serving the traditional pinsa, La Pratolina has been a local institution since first opening in 2001. Located in Prati near the Vatican, the stripped-back interior perfectly complements the cooking style and the chequered tablecloths complete the rustic scene. The dough, made with a locally-sourced, OGM-free mix of flours and sourdough, is slowly leavened to ensure a crunchy base. Toppings include regional products such as speck from Alto Adige, parmigiano Reggiano cheese from Emilia Romagna, buffalo mozzarella from Campania and 'nduja spicy sausage from Calabria. Open only for dinner, although not usually crowded by tourists, this is a local favourite, so booking in advance is highly recommended.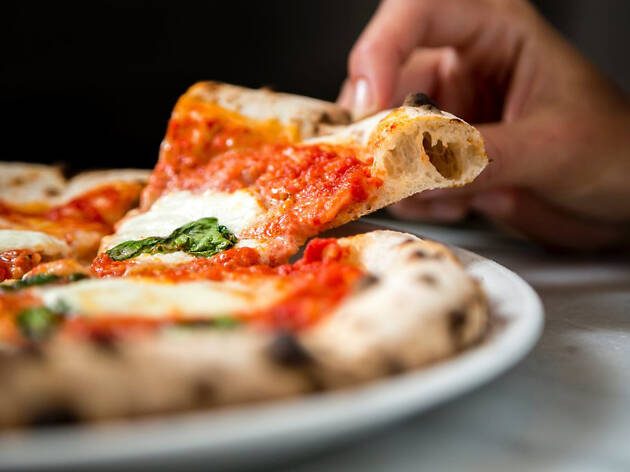 Photograph: Courtesy TripAdvisor/Piccolo Buco
The name translates to "little hole," and a delicious little hole is exactly what Piccolo Buco is. Famous for both its location, just a stone's throw away from the Fontana di Trevi, and lip-smacking gourmet pizza, the venue gets crowded by tourists and locals alike mere minutes after opening. Stretched by hand, the 48-hour slow-leavened dough makes for a crust that becomes chewy and slightly crunchy at the same time and raises a delicious fat edge (cornicione) that reminds of the Naples tradition. Preference is given to Slow Food-recognised products when selecting toppings.
Photograph: Courtesy TripAdvisor/il_viaggiatore1982
This hidden gem near Trastevere has been serving gourmet pizza for only over a year but has already carved a spot for itself in the city's culinary scene. The slightly chewy consistency of Neapolitan pizza combined with the crunchiness of the Rome-style crust is the result of the double leavening Pier Daniele Seu gives to his creations. Toppings are innovative and a daring combination of flavours where tradition and seasonality perfectly blend with the chef's personal twists. The grey-hued contemporary interior features classic round tables, a larger common table, six seats at the beer counter and six more at the kitchen counter with a view on the oven to watch the chef in action.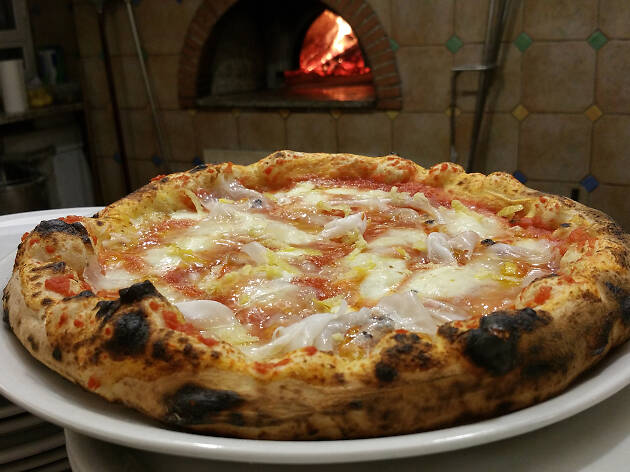 Photograph: Courtesy La Gatta Mangiona
Located in Monteverde just above Trastevere, restaurant and pizzeria La Gatta Mangiona is always a safe bet when it comes to tasty traditional pizza. Since opening in 1999, pizzaiolo Giancarlo Casa's priority has been the quality of the ingredients. He was one of the first to add a sophisticated twist to the city's popular affordable fare with toppings like spiced lard or cured duck meat. The simple look of the space is the perfect background to a hearty rustic meal of pizza where the Neapolitan and Roman traditions seamlessly blend.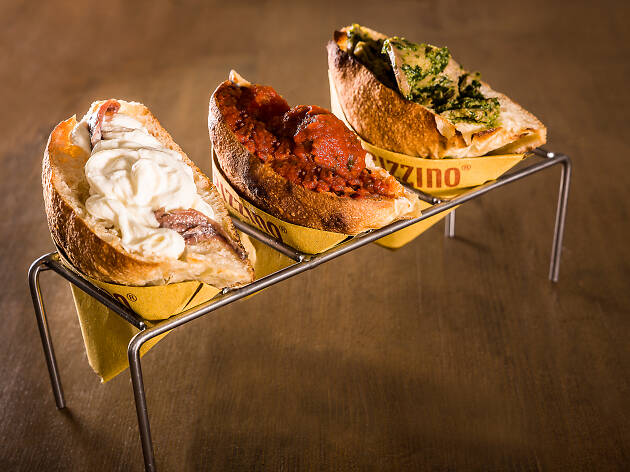 A favourite street food place among locals, Trapizzino combines the handy shape of the popular bar-style tramezzino sandwich with a slowly-leavened pizza dough filled with succulent Roman classics like coda alla vaccinara (oxtail simmered in tomato sauce), veal tongue in green sauce, tripe or fava bean purée with sauteed chicory. Pizza chef Stefano Callegari launched this innovative format in Testaccio in 2013 and it immediately became such a success that, today, with just 4 euros, you'll get to devour a trapizzino for lunch, dinner or as an afternoon nibble in five different locations scattered across the city.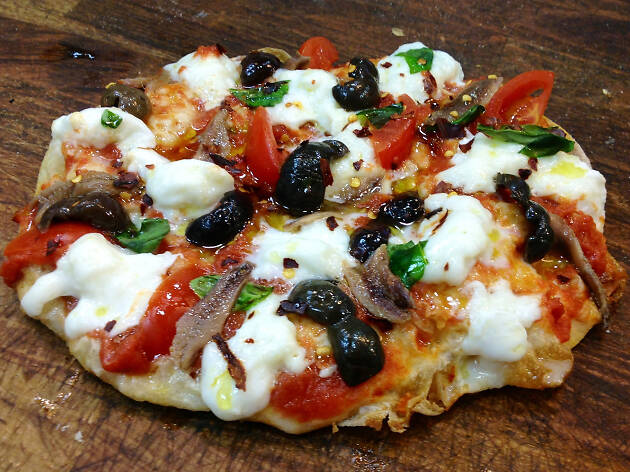 Photograph: Courtesy TripAdvisor/Pinsere
Pinsere serves the typical oblong Roman pinsa to a continuous stream of hungry visitors. Prepared according to tradition, the crust is light and easy to digest and the toppings a scrumptious combination of seasonal vegetables and locally cured meat. The kitchen is in plain view and the counter showcases a tempting assortment of the daily menu. Enjoy your pinsa at the counter inside, outside the small eatery or on-the-go.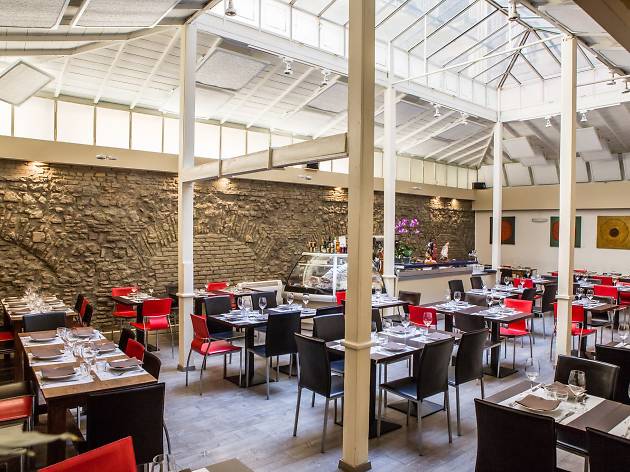 Photograph: Courtesy Emma Pizzeria
Known for its thin and crunchy crust (scrocchiarella, as Romans like to call it) made with a locally-sourced mix of organic flours and white spelt, Emma is a landmark for Rome-style pizza in the city centre. Conveniently located close to Largo Argentina and the Jewish Quarter, Emma is a large and elegant restaurant founded in 2014 by Francesco Roscino. Toppings are made with carefully selected ingredients from the best regional products such as 30-month-old parmigiano Reggiano, oregano and anchovies from Sicily, or buffalo mozzarella from Paestum.
Photograph: Courtesy TripAdvisor/Jacopo M.
A new opening in the southeastern suburbs of Centocelle, 180g Pizzeria Romana is all about following the Roman tradition. A thin, crispy crust spread out by hands topped with fresh ingredients that are locally-sourced whenever possible are the key to the venue's success. There's not really a set menu, patrons just get to enjoy whatever it is that comes out of the oven on a daily basis.
Photograph: Courtesy Yelp/Bea K.
Known for its Rome-style pinsa, at Pinsa e Buoi you can also indulge in traditional dishes created with a twist, such as carbonara with truffle, fettuccine with clams and porcini mushrooms or dumplings stuffed with Pecorino cheese served with tripe. The oval-shaped pizza, left to rise for two to three days, comes with a large selection of toppings that range from classics to some inventive options inspired by traditions like the boscaiola with sausage, truffles and porcini mushrooms, the cacio e pepe with truffles, and the contadino with four types of cheese, pear and walnuts.
Photograph: Courtesy TripAdvisor/Sbanco
Sbanco is another creation by Stefano Callegari, the founder of Trapizzino and one of the busiest pizza chefs in Rome. A large and comfortable interior welcomes you and you'll get to choose whether to eat your pizza at the table or while lingering on the sofa. The high-heat oven is to ensure a crust crunchy enough to meet the expectations of the Roman clientele, and creative toppings garnish gourmet dishes like Greenwich and Monarca.
Photograph: Courtesy TripAdvisor/SimoP82
Tonda is yet another creation by pizzaiolo Stefano Callegari (Trapizzino, Sbanco). The pizza here is gourmet and the toppings an unusual combination of flavours and ingredients. Although the menu shifts seasonally, some tried-and-tested classics are must-haves when offered: the senise with chickpea cream, salted codfish and peperone crusco (dried and lightly fried red bell pepper); or the calzone stuffed with seasonal veggies. You can also order the famous trapizzino pizza-sandwich here, alongside excellent fried appetizers such as onion rings and supplì rice balls.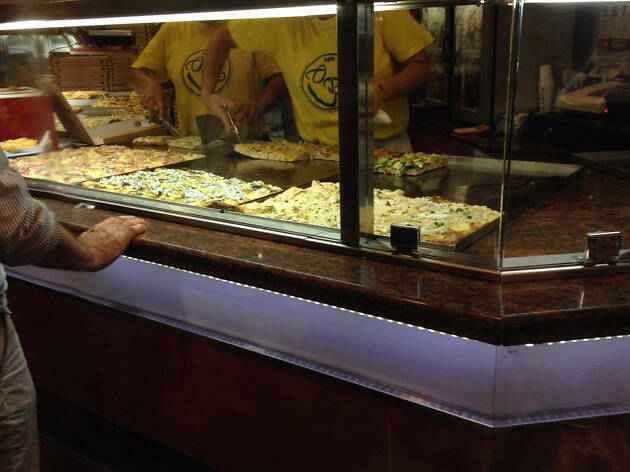 Photograph: Courtesy TripAdvisor/Francescobaron
Crunchy and soft simultaneously, Angelo e Simonetta is the perfect place for your carb fix after venturing to Villa Torlonia and Villa Ada parks. The now popular pizzeria al taglio opened back in 1987 to a constant flow of hungry Romans and well-deserved culinary awards. The pizza is tall and crispy enough to delight locals, made with high-quality flours and topped with a tempting combination of ingredients. Relish your mouth-wateringly delicious slice on a rustic wooden tray by the counter inside or on the bench outside when the weather allows.
Photograph: Courtesy TripAdvisor/Olivier0034
In Fucina offers a gourmet experience not far from Trastevere with a wafer-thin crust, crispy and supple at the same time. The first Roman pizzeria to propose the format of a tasting menu, the pizza arrives at the table already sliced. The high-quality and carefully combined ingredients of the toppings compose a creative menu made of artisanal cured meat, fresh veggies and regional products like Buffalo mozzarella, olives, burrata from Puglia amd goat robiola fresh cheese.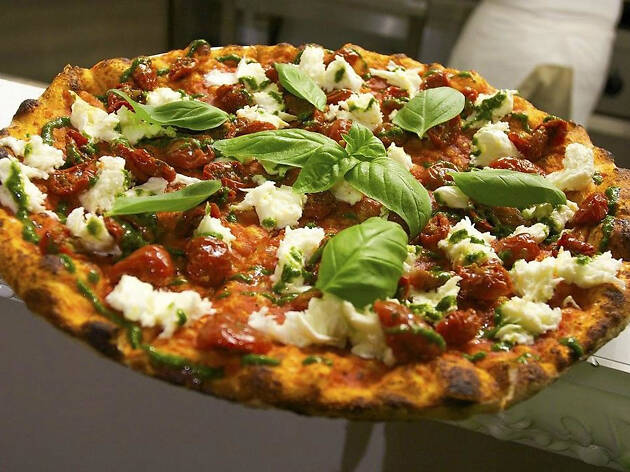 Photograph: Courtesy TripAdvisor/Pizzeria Magnifica
After some ten years of strictly take-away offerings, Pizzeria Magnifica became a stylish pizzeria defined by a minimalist design and a capacity of 60 seats in the residential Balduina neighbourhood, a 15-minute bus ride from the Vatican Museums. On the menu, classic options like margherita, capricciosa and marinara are prepared with the chef's personal touch. If you're craving a culinary adventure, alternatives like baccalà black cod with olives, capers and crunchy purple potatoes or salmone Scozzese (Scottish salmon) with burrata fresh cheese, marinated Savoy cabbage, lemon and leek sprouts are great options.
Craving dessert?
Word to the wise: never call it ice cream when in town. The American version of the treat is high on fat and air, it's produced in large, industrial quantities and simply tastes different. Real Italian gelato is made fresh daily in-house with natural ingredients, always opting for fresh milk and cream to powdered versions of the stuff.