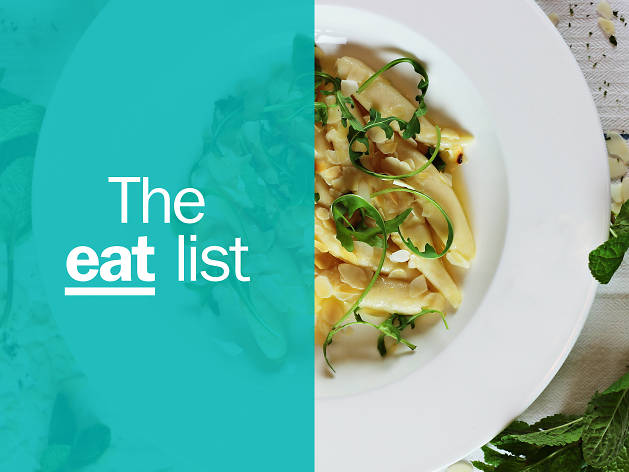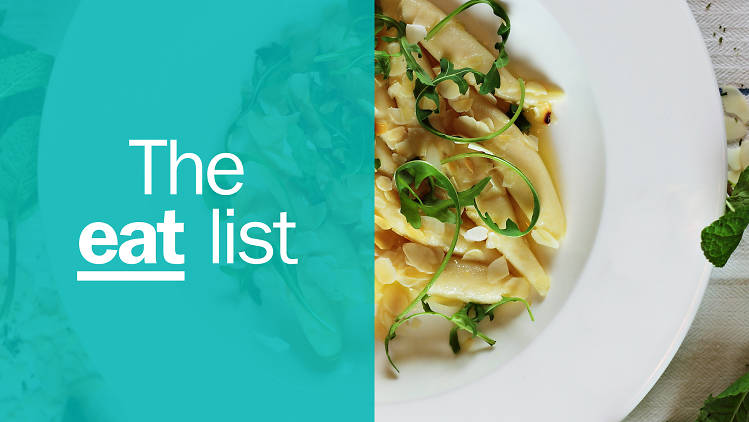 The 19 best restaurants in Rome
Devour supplì (fried rice balls) and the best of "cucina povera" at the best restaurants in Rome
Many people flock to Italy to eat at the best restaurants in Rome (and Milan, and Venice, and Florence and just about anywhere else in the country). Can you blame them?
The capital's longstanding culinary tradition, steeped in simplicity and rusticism, sets it apart from other cities and is a point of pride for all Romans. Here, casual trattorias, street food and pizza by the slice reign supreme. In fact, the majority of famous Roman dishes are rooted in cucina povera (poor man's cuisine), which makes the most of leftover, seasonal ingredients to create exceptionally satisfying fare. The epitome of this tradition is mostly showcased in Rome's classic pasta plates, from amatriciana (pork sauce) to carbonara (egg, pepper, guanciale and cheese) and cacio e pepe (cheese and pepper).
But, just as in the rest of the planet, chefs here are evolving and adapting their kitchens to satisfy the myriad of tourists that land in Rome to eat gelato and drink wine at the best bars in town. A new wave of cooks is reinterpreting Italian favourites and adding a healthy dose of creativity to the local gastronomical scene.
On our list of best restaurants in Rome, we include those new-but-good eateries that are redefining the culture while still showcasing the old-school trattorias and pizzerias that have shaped Rome's, and the world's, palates.
No matter which restaurants you choose from this list, you'll be eating some of the city's finest food in an unpretentious setting. Buon appetito!
Best restaurants in Rome
Photograph: Courtesy Yelp/Michael C.
A household name, eating at the deli-restaurant Roscioli is an absolute must while in town. This culinary haven lies just steps from Campo de' Fiori and serves Roman classics alongside a mouthwatering array of fresh cheeses, cold cuts and pickled products straight from the deli counter. It's a classic haunt beloved by food critics and travellers alike, so make sure to book a table in advance.
One of the most popular restaurants in Rome at the moment, Pianostrada features a menu full of creative gourmet dishes and shareable plates. Start with lighter-than-air wedges of focaccia before ordering a squid ink burger, pasta with zucchini flowers or eggplant parmesan stuffed with sweet red onions from Tropea. You should also try sister restaurant Pianoalto, home to a leafy rooftop terrace in Southern Rome.
Photograph: Courtesy TripAdvisor.com
Testaccio is widely considered to be the best neighbourhood for Roman cuisine and this eatery is its unrivaled star. With retro checkered floors, white tablecloths and a tantalizing array of traditional dishes, the old-school restaurant makes for a perfect leisurely weekend lunch with family or a romantic choice for a gourmet dinner. Cacio e pepe is Da Felice's signature dish: this tangle of noodles, melted cheese and black pepper comes freshly tossed at the table for you.
Photograph: Courtesy TripAdvisor/il_viaggiatore1982
This is everyone's new favourite pizzeria, so be sure to book ahead for a taste of Pier Daniele Seu's decadent Neapolitan pies. The restaurant is refreshingly contemporary, with neon lights and a minimalist décor that will appeal to all, and offers dozens of mouthwatering pies, from classics like margherita and marinara to more creative varieties featuring ingredients like purple cauliflower, smoked salmon and pistachio crumbles. The fritti, or fried starters, are an excellent way to whet your appetite before digging into the main course.
One of the most dependable and delicious restaurants in Rome, Trattoria Monti seems to get better with time and is a favourite among locals. The reasons for its popularity are simple: friendly service and ambiance, excellent food and a huge wine list with reasonable markups. The cuisine, like the family that runs the place, is from the region of Le Marche, so meat features prominently on the menu. There are many vegetarian options, too, like tarts with seasonal vegetables and the oversized tortello with a runny egg.
A picturesque little eatery located on a quiet street in Trastevere, Da Enzo is one of the more characteristic trattorias in Rome and draws a crowd for its simple, honest fare and handful of outdoor tables. Eating here feels like a family gathering, with abundant portions expertly prepared. You can't go wrong with anything on the menu – from carbonara and meatballs to braised artichokes and tiramisu – but show up early or you're in for a long wait.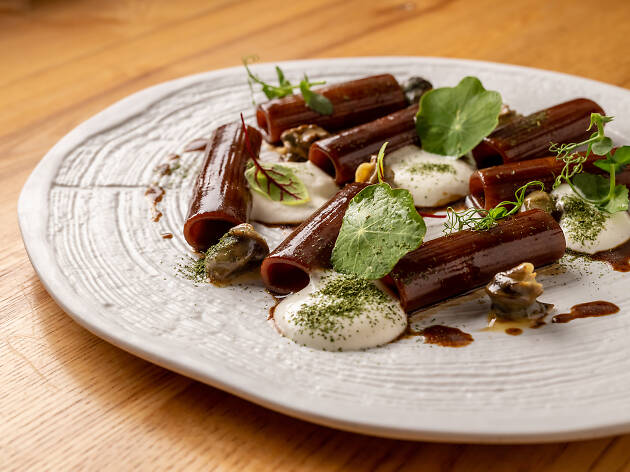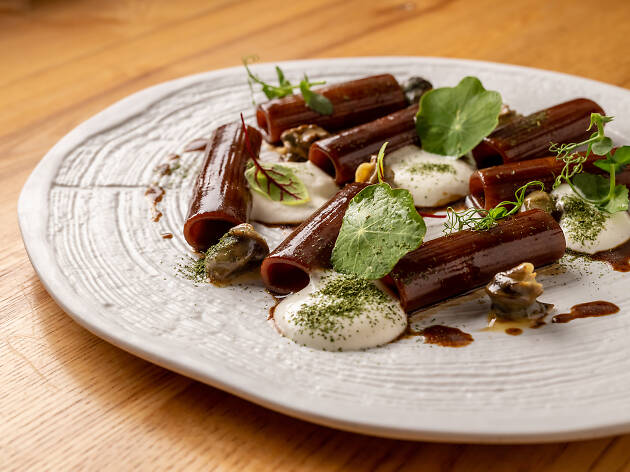 Osteria Fernanda doesn't have a Michelin star (yet) but the restaurant is on par with many of the city's most celebrated establishments. The menu is exceedingly avant-garde and the dishes are at once "comfort food" while providing an innovative culinary experience: look out for the rigatoni with a sweet roots-based sauce and snails and eel with radishes and Campari. The extensive wine list features notable champagnes that will help you wash down the just-as-delicious desserts.
Photograph: Courtesy Yelp/Katie G.
Traditional Roman pizza is served paper-thin with charred edges and fragrant ingredients in the heart of Testaccio. This historic, no-frills pizzeria is Rome in a nutshell: gritty, delicious, brusque but friendly, all at once. It's only open in the evenings and it fills up quickly, especially on weekends, so show up early to snag a table. The rice supplì and potato croquettes make for excellent starters.
Photograph: Courtesy Yelp/Trattoria Pennestri
With its cozy interiors and warm service, Trattoria Pennestri is the kind of restaurant that invites you to linger and enjoy a leisurely meal with good company. Like the ambiance, the menu is rustic but refined, with a curated selection of inventive dishes that make the most of the season's ingredients. The wine list is also wonderful, with an ample selection by the glass. Save room for one of the city's best desserts: a sweet and salty chocolate mousse served with Sardinian flatbread and infused with rosemary.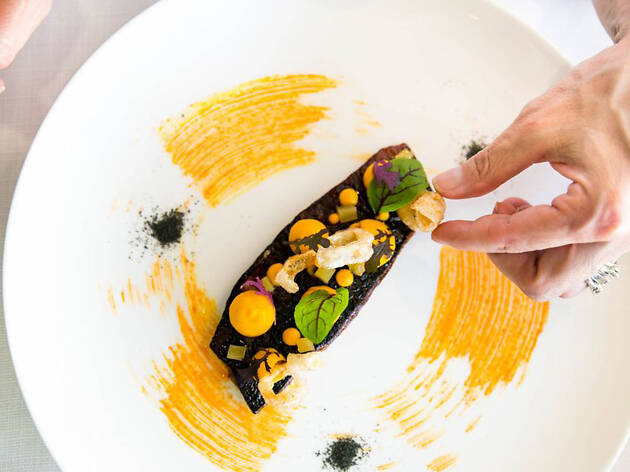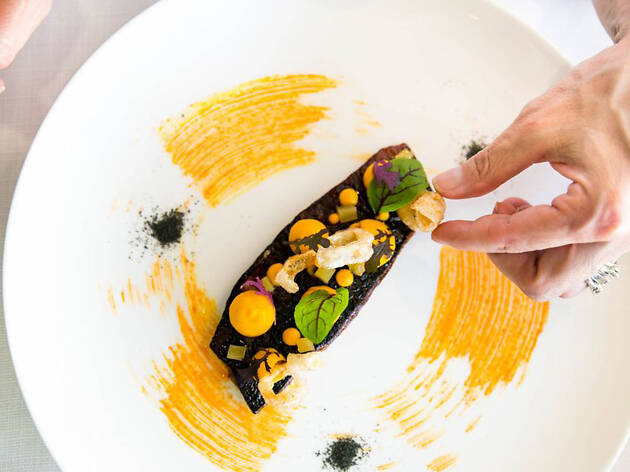 Photograph: Courtesy Yelp/Moma
The newest restaurant in Rome to receive a Michelin star at the end of 2018, Moma offers a great price-value for its stellar dining experience. Named after the Metropolitan Museum of Art, it's located right in front of the US Embassy and attracts a business crowd that enjoys expertly executed dishes. You'll find thoughtful re-interpretations of classic dishes alongside modern plates, like ravioli filled with cod and caramelized onions and chestnut flour lasagne with vegetables and cheese, all appropriately plated like works of art.
Rome's revolutionary pizza maker Gabriele Bonci embarked on his astronomic rise to stardom at this unassuming pizza shop that has consistently remained on top lists about Rome's best pizza al taglio (pizza by the slice). Focusing on the ideal dough preparation, seasonal ingredients and boasting a creative eye for toppings, the Bonci brand has expanded across the city. Despite a recent renovation that's doubled the size of the shop, the place is usually heaving, so join the throng and eat on the pavement outside. The proximity to the Vatican Museums make this an ideal post-Sistine Chapel carb fix.
Photograph: Courtesy TripAdvisor.com
12. Da Cesare al Casaletto
Located at the end of the 8 tram that snakes its way through the Trastevere neighbourhood, Cesare al Casaletto's location outside the city centre hasn't dampened its popularity among tourists and locals alike. This casual trattoria is the go-to for Rome's many food writers, bloggers and passionate eaters thanks to its familial atmosphere and wonderful dishes. Order the fried gnocchi served on a melted cacio e pepe sauce and don't shy away from the minty Roman tripe and oxtail, prepared to perfection.
Set within Anna Venturini Fendi's magnificent Villa Laetitia, Enoteca La Torre captures the essence of la dolce vita. This high-end restaurant serves artful plates that complement its grand setting: helmed by Domenico Stile who hails from Campania, you'll find Southern Italian ingredients like buffalo milk cheeses, Sorrento lemons and fresh fish featured on the menu. For a real treat, opt for the seven-course surprise tasting menu selected by the chef.
Stefano Callegari, the mastermind behind Trapizzino, invented this innovative street food after venturing into the world of pizza in 2008 and working as a delivery boy. From there, he went on to attend a culinary training course and opened a series of renowned pizzerias and street food joints. His legacy is assured with this latest creation: the trapizzino is a soft and mouthwateringly flavourful focaccia pouch filled with deliciousness ranging from eggplant parmesan to meatballs with tomato sauce and chicken cacciatore, plus vegetarian options like Roman artichoke and misticanza – a mixture of leafy greens sautéed in garlic and red chili pepper.
Marigold may be a newcomer to the Roman dining scene, but it is already making waves. This micro-bakery, café-restaurant brings together the best of Italian seasonal cuisine and minimalist Scandinavian design. The menu changes daily and features fresh, foraged ingredients prepared in creative ways like stracciatella with artichokes and zucchini with cardoncelli mushrooms and walnut pesto. Stop by on weekends for brunch, which includes avocado toast with poached eggs and fresh cinnamon swirls.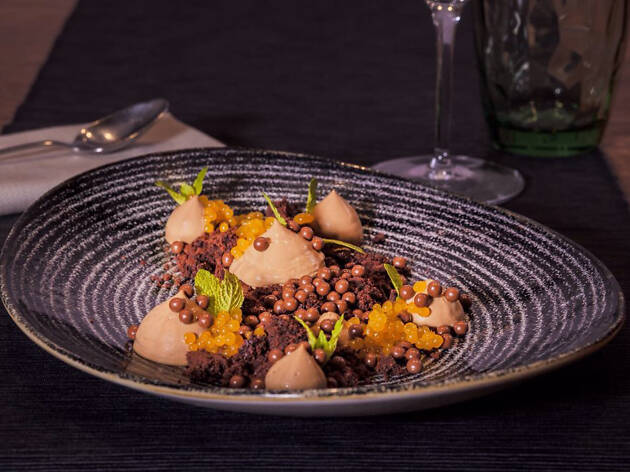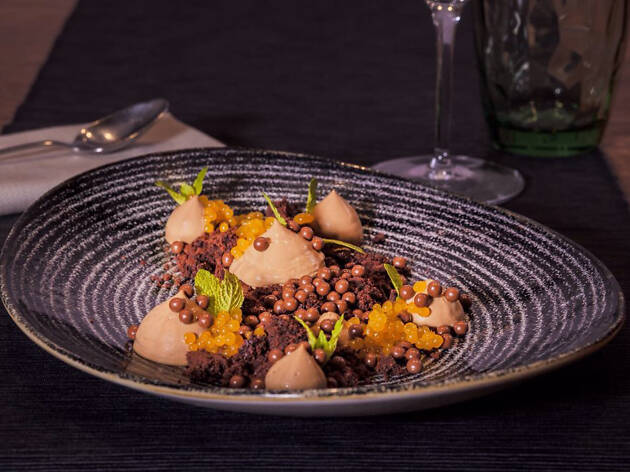 Photograph: Courtesy TripAdvisor.com
Located along one of Rome's most elegant streets, Giulia is a romantic restaurant that brings flavour and flair to the heart of the Eternal City. Chef Pierluigi Gallo, who hails from the Campania region and honed his skills in Abruzzo, reimagines classic comfort food that will delight diners. Oxtail is served with celery and cocoa ketchup while spaghetti are coated in a red sauce made with baby octopus, sea snails and sea urchins.
Photograph: Courtesy TripAdvisor/Va.Do
One of the newest openings in Pigneto, Va.Do is a restaurant boasting a modern, industrial design and an eclectic menu that will suit all kinds of appetites. Fish lovers, meat eaters and vegetarians will all feel at home even while browsing through some international dishes like cous cous with tofu, chicken curry, ravioli with pork cheek and tuna tartare. If you're craving Roman classics, worry not: you can find those here alongside desserts the likes of tiramisu, almond-flour chocolate cake and frozen treats.
With its whimsical interiors and thoughtful design touches, Coromandel is one of the loveliest restaurants to cozy up in on rainy days and chilly nights. It has an Alice in Wonderland feel to it and serves the city's best brunch, with a tantalizing array of pancakes, eggs, cakes and coffee treats. It's also a great choice for lunch and dinner: sample creative dishes like roast suckling pig with bok choy and a sweet-sour onions sauce, or scallop tartare with passion fruit and bacon. You can't miss the exceptional soufflè with vanilla and Armagnac cream.
The humble supplì is Rome's most quintessential street food snack. The deep-fried rice ball has its roots in the city's cucina povera ("poor man's cuisine") tradition, which make the most of simple ingredients. Today, you'll find modern variants at chef Arcangelo Dandini's beloved eatery. Here, try the supplì with butter and anchovies or the arrabbiata flavour for a kick.
Ready to explore the Italian capital like a local?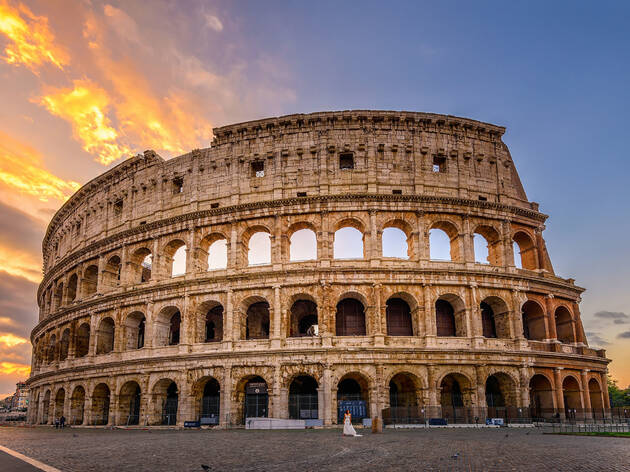 Ancient sites serve as the backdrop for summer concerts helmed by top-40 artists while virtual reality experiences help us see history in vivid detail.
Best selling Time Out Offers