Heads up! We're working hard to be accurate – but these are unusual times, so please always check before heading out.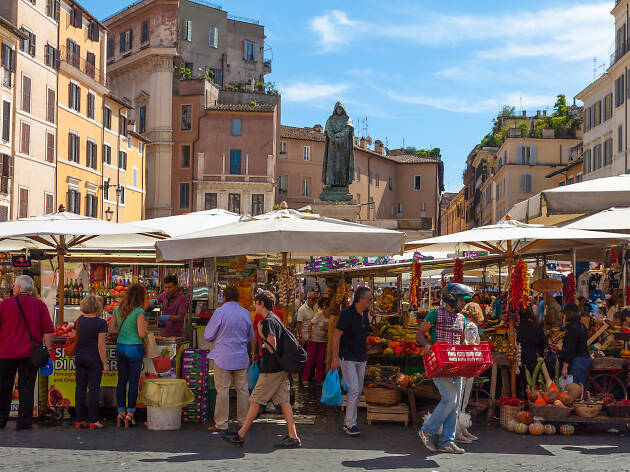 The 11 best markets in Rome
Whether shopping for Italian souvenirs, vintage clothes, fresh food or fancy jewelry, the best markets in Rome deliver
It would be a shame – and, quite possibly, a sin – to leave the Italian capital without visiting at least one of the best markets in Rome. The Eternal City proudly upholds the daily or weekly market tradition with colourful, sometimes chaotic, souks selling everything from antiques to zucchini and books. Some of these markets have been setting up in the same spot for centuries, while others are upstarts that appeal to Rome's hipsters and the growing international community. All can be considered shopping meccas, part and parcel of the city's top attractions and certainly some of the best things to do while in town.
Best markets in Rome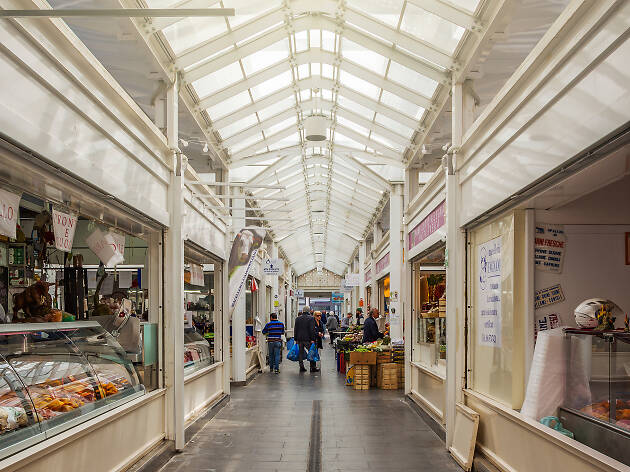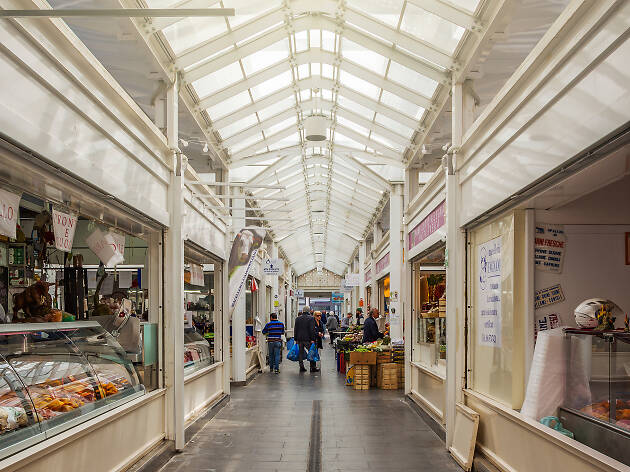 Photograph: Shutterstock
This enclosed market in the slightly gritty Testaccio neighbourhood just a ten-minute walk from the Piramide metro stop is the best of Rome under one roof, with stands offering clothes, handbags, varied and vibrant produce, and some of the city's best street food. Buy the makings of a gourmet picnic or get in line for a panini from the much-revered Mordi & Vai.
Hours: Monday-Saturday, 7am-7:30pm
More than any other, this covered market near Termini Station best typifies the city's burgeoning multiculturalism. In a cavernous industrial building a block from Piazza Vittorio Emanuele II, Nuovo Mercato Esquilino is a noisy, colourful smorgasbord of international foods and world languages. Need a jackfruit, a little Chinese five-spice or a still-wriggling eel from the fishmonger? You're in the right place.
Hours: Monday-Saturday, 5am-3pm
If you're looking for some posh second-hand rags or baubles, head to this flea market just north of Piazza del Popolo. The Borghetto Flaminio is one of the best markets in Rome for used designer clothes, furs and handbags, as well as antiques. After all, a pre-loved Prada is better than no Prada at all.
Hours: Sunday, 10am-7pm
Photograph: Courtesy TripAdvisor/The Spanish Steps Apartment
4. BioMercato alla Città dell'Altra Economia
Around the corner from Mercato di Testaccio, this organic farmers' market gives shoppers the chance to meet local growers and purveyors who come to sell their bounty directly to consumers. Also visit the organic supermarket, café and restaurant on premise. The same group runs the Sunday Car Boot Market, where sellers drive in, pop their trunks and hawk used wares.
Hours: Sunday, 9am-sundown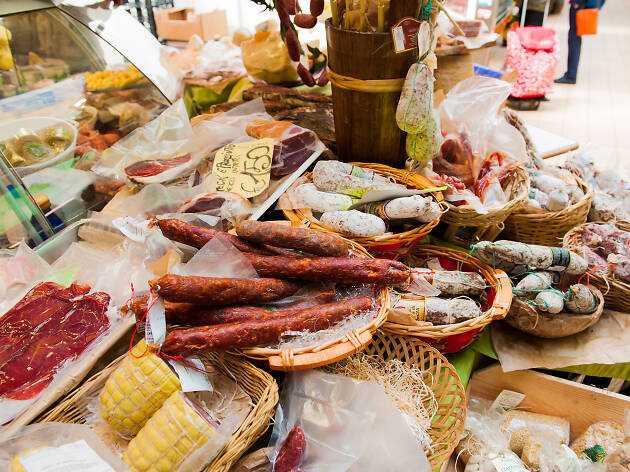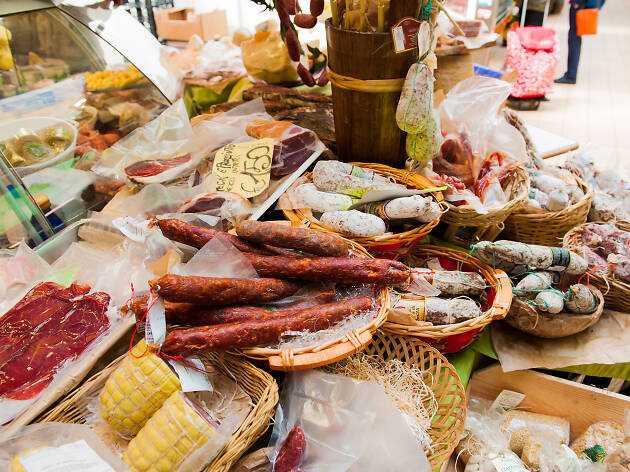 Photograph: Shutterstock
This sprawling indoor market near the Vatican Museums is Rome's biggest and busiest, with nearly 300 stalls selling produce, cheeses, meat and fish, as well as sundries and household items. You'll find a lot more locals than tourists at this neighbourhood institution.
Hours: Monday, Wednesday, Thursday and Saturday, 8am-2pm; Tuesday and Friday, 8am-7pm
6. Fontanella Borghese Market
Maybe it's no surprise that the Borghese clan, patrons of so much of the great architecture and art of Rome, are the namesakes of this antiquities market. Set between Piazza Navona and the Spanish Steps, the market draws casual and dedicated collectors looking to purchase their next out-of-print art book, vintage print or antique map.
Hours: Monday-Saturday, 9am-7pm
Photograph: Courtesy TripAdvisor/Mercato di Campagna Amica
7. Mercato di Campagna Amica
If organic produce and foodstuffs is what you fancy, look no further than this farm-to-table market near Circus Maximus. Every product is sourced from Lazio, the region surrounding Rome, be it a jar of organic honey, a perfect piece of mozzarella or a leg of prosciutto – with nary a GMO in sight.
Hours: Saturday and Sunday, 10:30am-7pm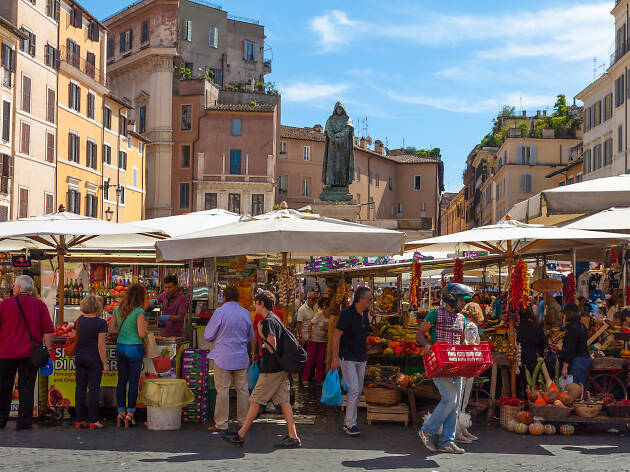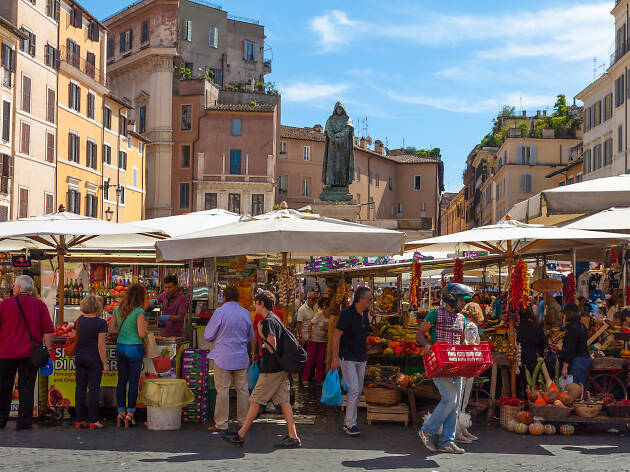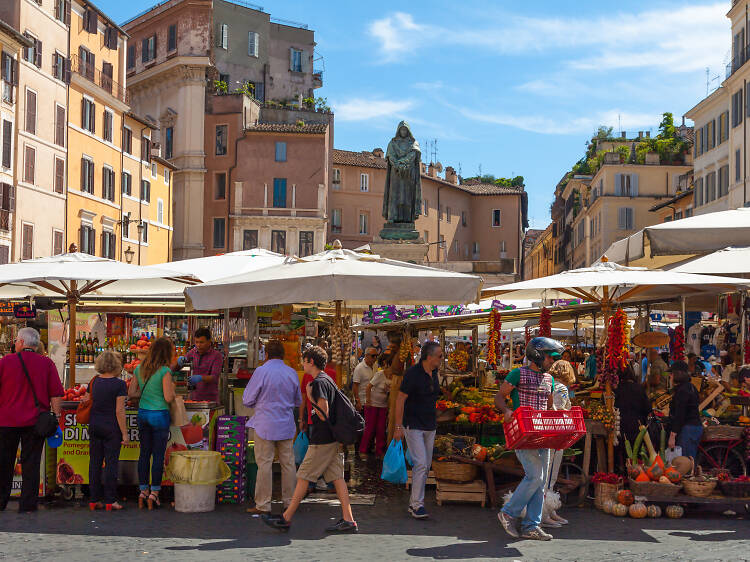 Photograph: Shutterstock
8. The Market of Campo de' Fiori
We'll be the first to say it: Campo is campy. This long-time produce market in the heart of the the historical centre caters more to tourists than it does to locals (who are dwindling in this part of town, thanks to Airbnb and the like). Arrive early in the morning, when vendors are still setting up and local chefs are shopping for the day's menu, and glimpse at the market of yore.
Hours: Monday-Saturday, 7am-NOON
This hip market in even hipper Monti typifies everything that is special and edgy (spedgy?) about the neighbourhood. For handcrafted fashions, jewellery and accessories, vintage wear and designer sunglasses, come here to mingle with the cool kids while shopping.
Hours: Saturday and Sunday, 10am-8pm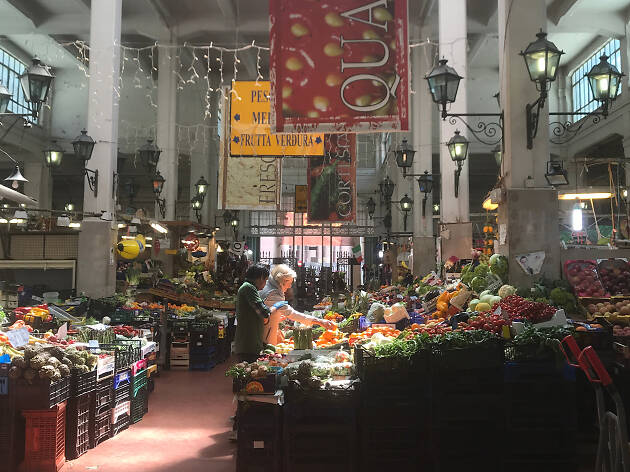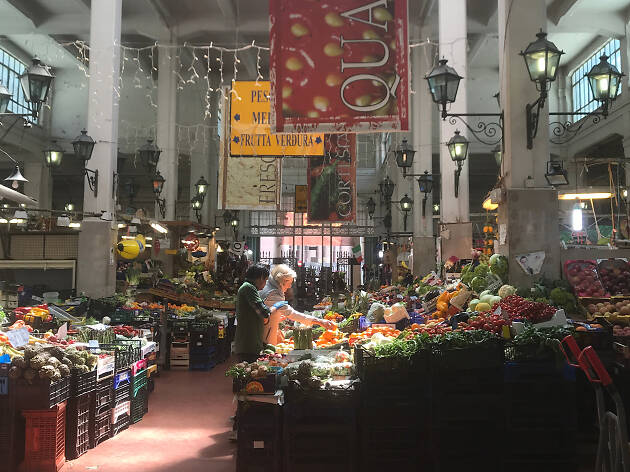 Photograph: Shutterstock
If you find yourself peckish in Prati (the neighbourhood north of the Vatican), consider this historic food market for the makings of a gourmet picnic. With a handful of street food vendors inside, it's also a great pit stop during a day of shopping on Via Cola di Rienzo.
Hours: Monday-Saturday, 7am-6pm
You have to wade through a lot of junk to find the good stuff at this sprawling, super-crowded flea market in Trastevere. With more and more stalls selling new, cheap clothes and souvenirs, it takes some dedication to seek out the real flea flair, such as used housewares, antiques and vinyl. Prepare for a swarm of people and watch your purse or wallet here.
Hours: Sunday, 7am-2pm
Want to dance the night away?
For dancing to electronic and techno music, visit the industrial spaces that pepper the Libetta and San Lorenzo districts. More into piano bars and commercial tunes? Via Veneto and the historic buildings in the centro storico (historic centre) will be more up your alley.