Heads up! We're working hard to be accurate – but these are unusual times, so please always check before heading out.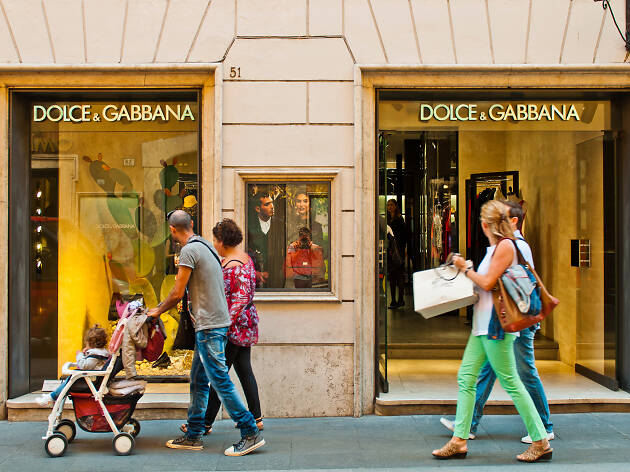 Where to go shopping in Rome
Consider this your guide to shopping in Rome: here are the best streets to shop, and what to buy when there.
Shopping in Rome is a study in extremes, from the breathlessly expensive Italian fashion houses asking you to part with hundreds of Euros (for good reason, of course) to wallet-friendly street wears, plastic models of classic attractions and spray-paint art sold clandestinely on street corners, the city is basically a shrine to shopping.
The sweet spot, where you'll find the kinds of items that you'll hold dear for years, is right in-between those extremes. Whether you're hunting for an only-in-Rome souvenir or just need a new sweater, the in-between fortunately cuts a wide swath.
Here, we highlight our favourite shopping destinations, streets and neighbourhoods that are home to more than gelato and pizza shops, giving legitimacy to the claim that Italy in general and Rome in specific are a fashion lover's Eden.
RECOMMENDED: Full guide to the best things to do in Rome
Shopping in Rome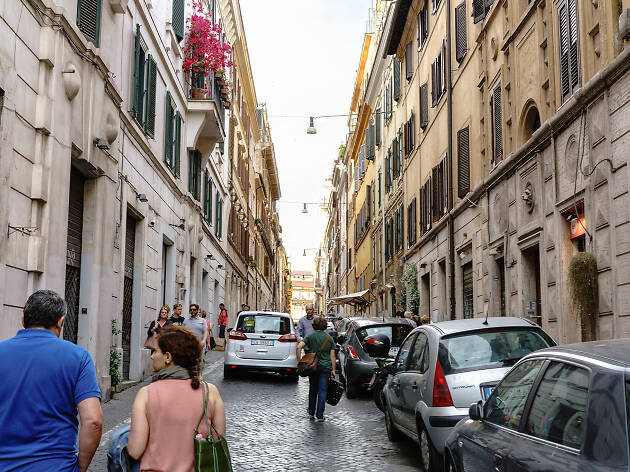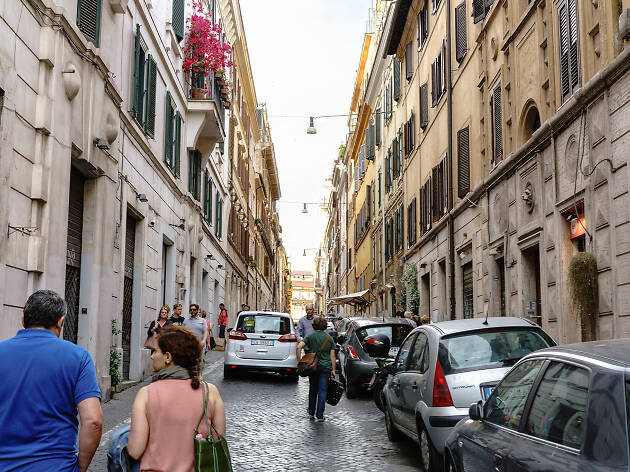 Photograph: Shutterstock
If you want to feel like an in-the-know Roman, head to Monti. This is one of the few close-in neighbourhoods that still has a locals' feel to it despite the encroachment of Airbnb rentals. The narrow streets are lined with resale shops, bijou jewellers and the studio-storefronts of independent, up-and-coming fashion designers. The intersection of Via del Boschetto and Via Panisperna is a good place to start, and late afternoon to early evening is the best time to go.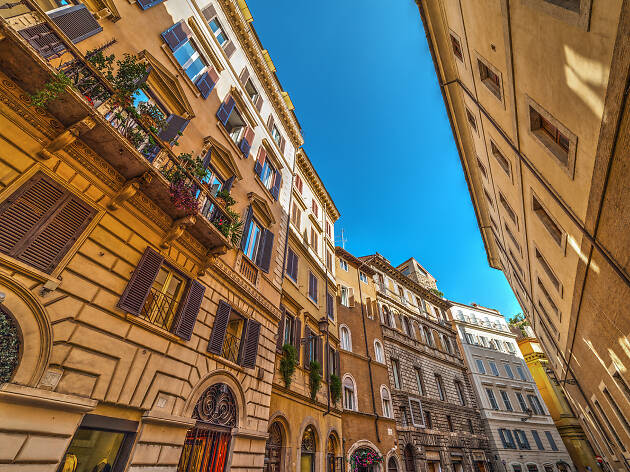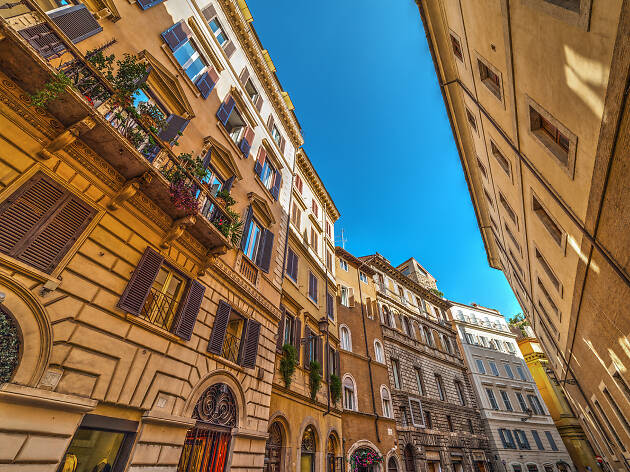 Photograph: Shutterstock
2. Via del Governo Vecchio
This pretty street weaves through the Centro Storico, right near Piazza Navona. There are some one-off boutiques and jewellery stores, but the real draws are the vintage fids: several of Rome's best resale shops are a few doors down from one another. Even if you're subjected to laissez-faire service at Dafano Omero, its selection of gloriously pre-worn leather boots, jackets and purses will probably make you forgive the lack of a warm welcome.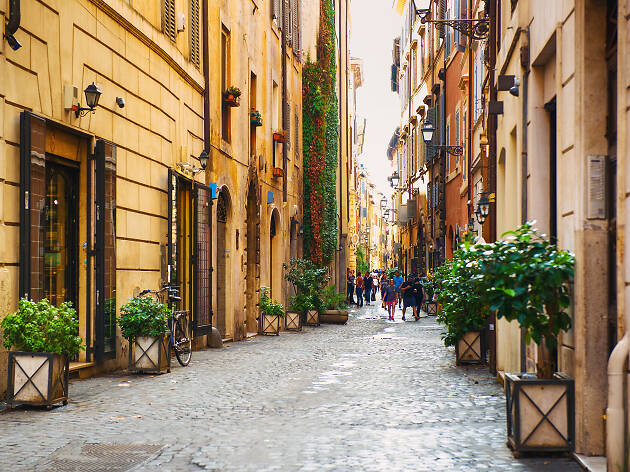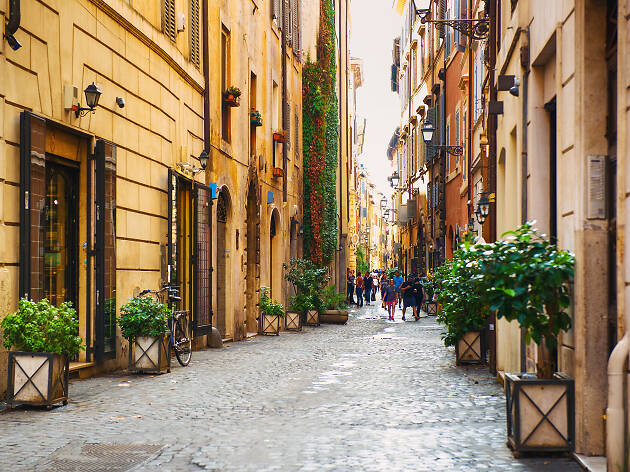 Photograph: Shutterstock
Once upon a time, it was tradition in Rome – and most everywhere in Italy – for similar stores, studios and vendors to be clustered on one street. The tradition still holds on Via dei Coronari, which is lined with antiques dealers. It's the place to go for vintage prints and maps, the odd antique Roman bust (or a still-quite-old reproduction), a little piece of estate jewelry or a Biedermeier bedroom set to ship home.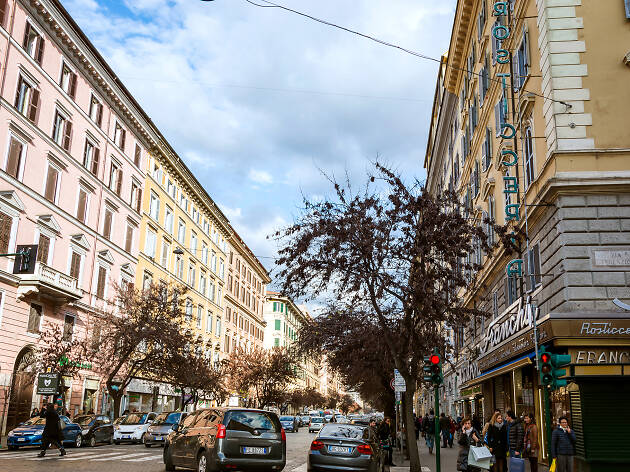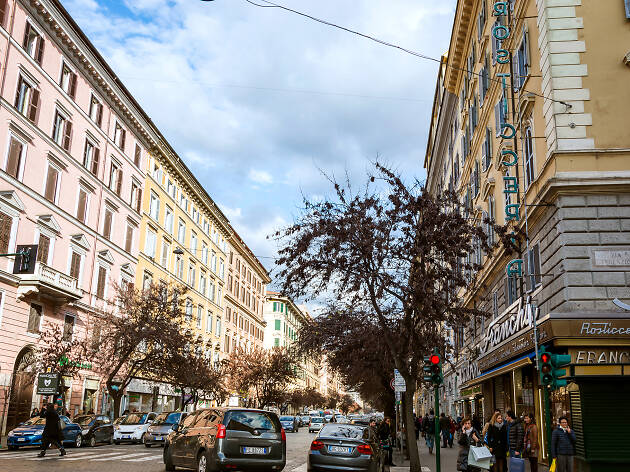 Photograph: Shutterstock
The mostly name-brand storefronts along Via Cola di Rienzo include the usual global logos like Nike and Calvin Klein alongside some well-known Italian brands like Benetton, COIN and Zara. It's not the best place for a made-in-Rome souvenir, but if you need a pair of jeans, new shoes or just want to shop familiar names, you'll find them here.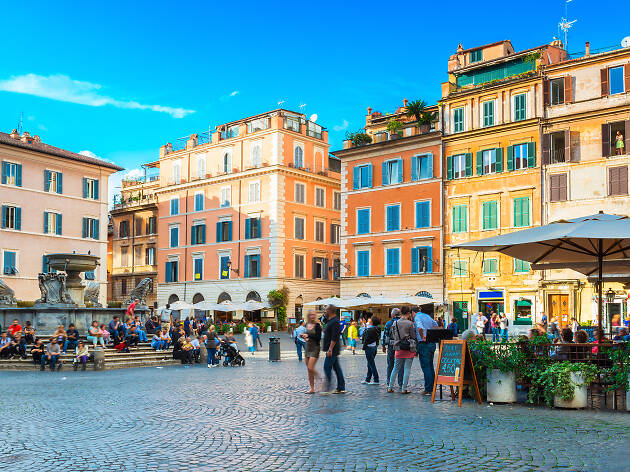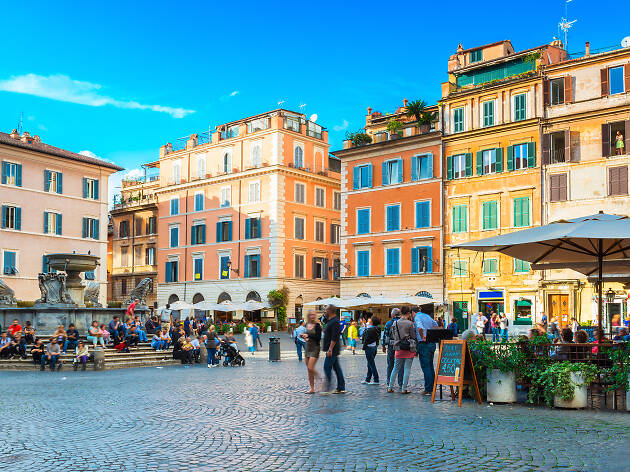 Photograph: Shutterstock
The jumble of streets wedged between Via Garibaldi and Viale Trastevere hold a real treasure trove of one-of-a-kind stores selling gifts, shoes, clothes and oddities. And getting lost during the treasure hunt is half the fun. Don't miss RomaStore Profumi for custom-made fragrances and Polvere di Tempo for antique watches, clocks, sundials, globes and maps. This area is best in the later afternoon, when you can hit a cosy bar for an aperitivo after your shopping spree.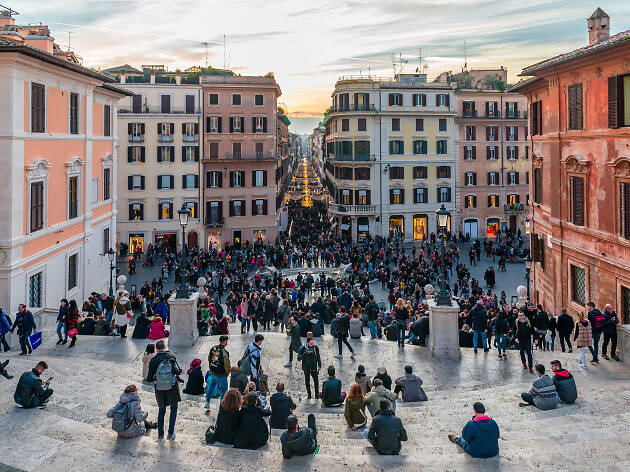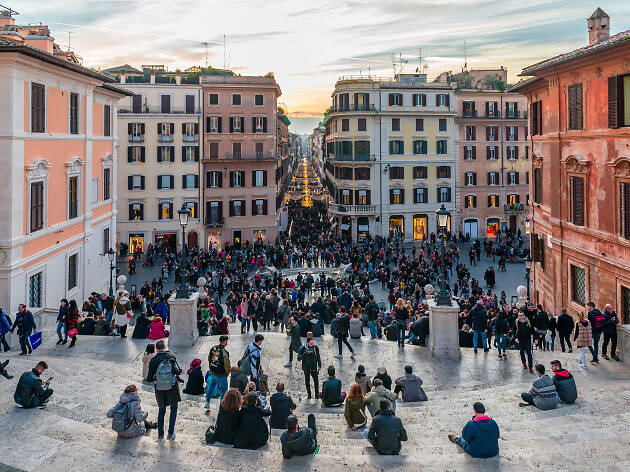 Photograph: Shutterstock
If you think that your trip to Rome simply won't be complete without splurging on a real Fendi purse, a bauble from Gucci or a wallet from Prada, look no further than the swanky streets fanning out from Piazza di Spagna, or the Spanish Steps. A dizzying amount of credit card debt gets run up on Via Condotti, Via Borgognona, Via del Babuino and Via Frattina, because the big players are all here.
For a genuine handmade Italian leather bag or pair of shoes, dare to set foot in the hushed showroom of Fausto Santini at Via Frattina 120, where the quality and craftsmanship is impeccable and reflected in the price tags. You may not want to pay €350 for a pair of shoes, but we promise you that these timeless styles are worth the splurge. Blessedly, the designer also has an outlet at Via Cavour 106.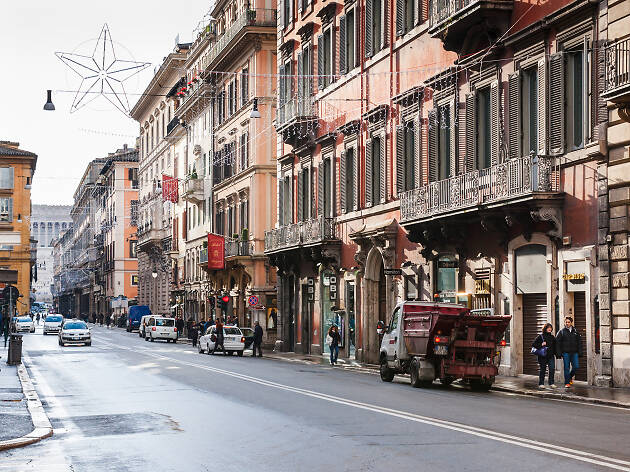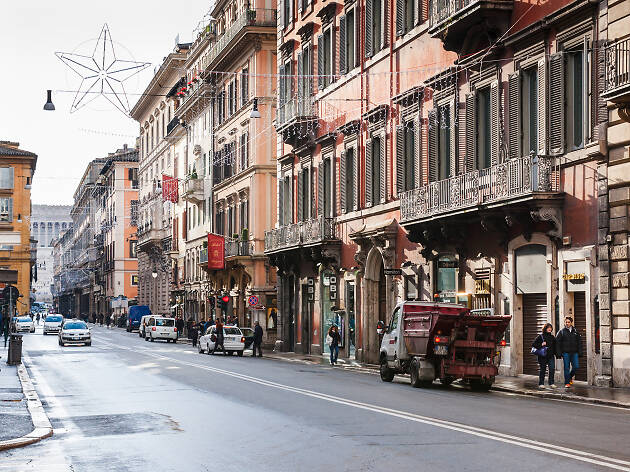 Photograph: Shutterstock
The personality of Corso changes as you head north from Piazza Venezia: cheap souvenir shops hawking €5 T-shirts give way to stores the likes of Gap and Lush, and then to higher-end storefronts as you get closer to the Spanish Steps. Don't expect too many surprises here, but do get ready for crowds, especially on the weekends and during high tourist season.
Once upon a time, Campo de' Fiori was lined with funky shops selling handmade shoes, handbags and clothes. Now, it's all about wall-to-wall restaurants. Nearby, Via dei Giubbonari is still suitably weird, though most of its small storefronts are selling clothes and shoes that are more made-in-China than they are made-in-Italy. Still, prices are low, and you can say you bought it in Italy…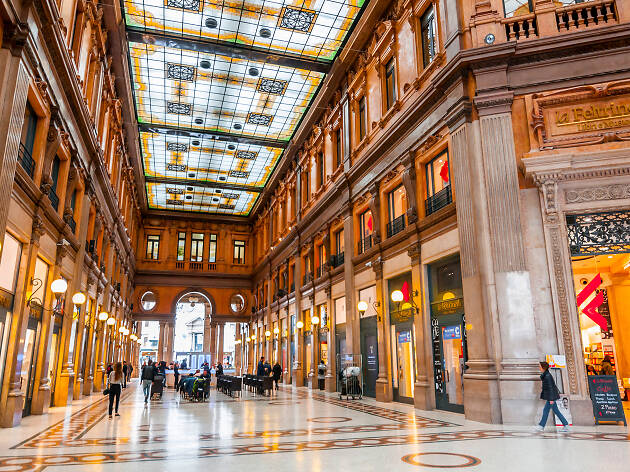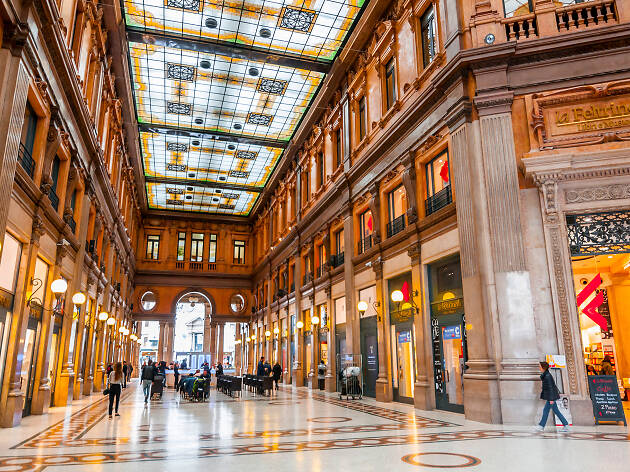 Photograph: Shutterstock
10. Galleria Alberto Sordi
This small but lovely shopping centre on Via del Corso occupies an elegant 1922 building with a soaring glass ceiling and marble floors. In keeping with the swanky setting, the stores here are mostly high-end Italian brands like Furla and Massimo Dutti. There are bars for a quick espresso or panini, and this is also a nice place to wander into if you just need a break from the Corso crowds.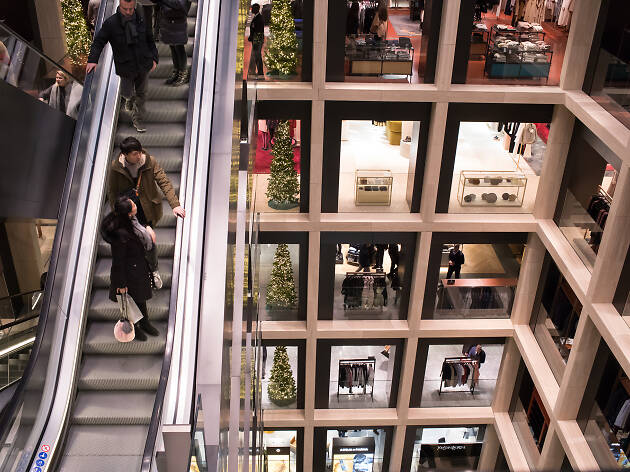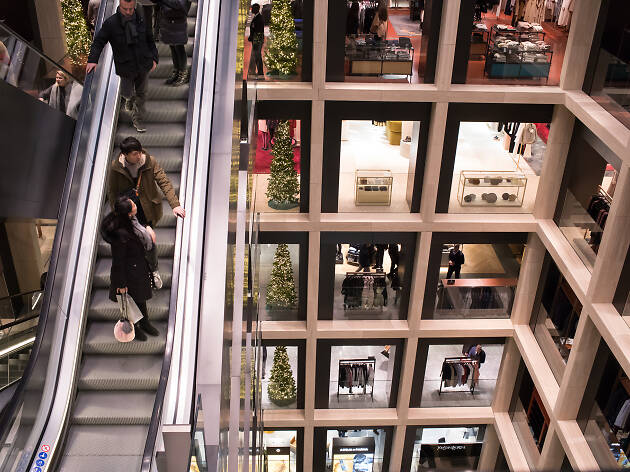 Photograph: Shutterstock
Set behind the façade of a stately palazzo near the Trevi Fountain, this luxury department store is all sleek and modern. Shopaholics who want to spend a lot of money in one place need look no further, as La Rinascente offers five floors filled with high-end women's and men's fashions, housewares and cosmetics, plus a 6th-floor food court with swoony views of the Rome skyline. Type in Via del Tritone 61 on your GPS and get shopping.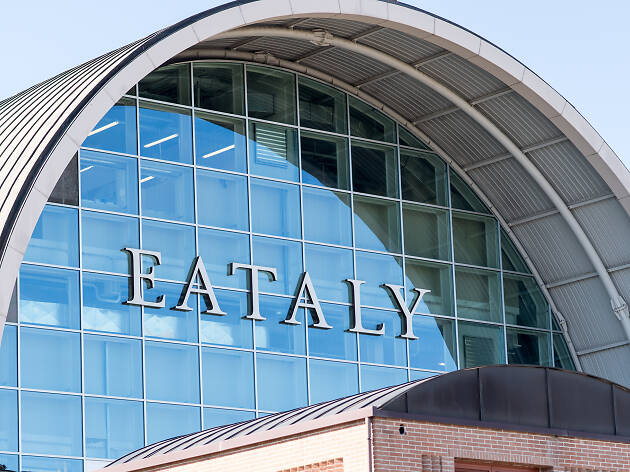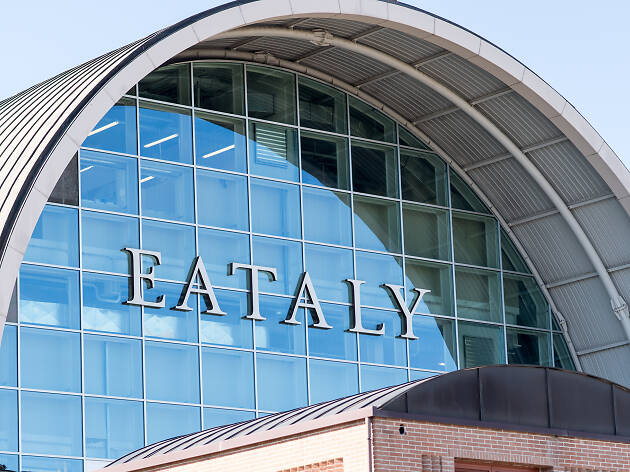 Photograph: Shutterstock
We think of Eataly as a bit of an 800-pound gorilla in Rome's food shopping scene but, still, there's no denying that this megastore for all things edible and made-in-Italy is simply dazzling. Set in the old Ostiense Railway Station, Eataly's largest outlet offers multiple floors of high-quality, carefully-sourced Italian specialities (who knew there were that many kinds of parmigiano?), plus multiple restaurants, cooking classes and tasting opportunities.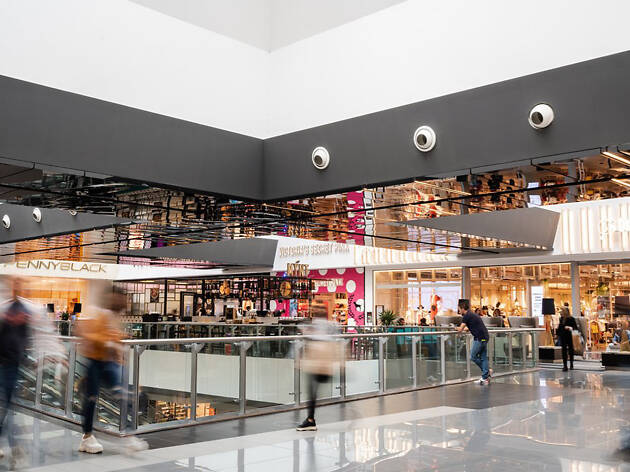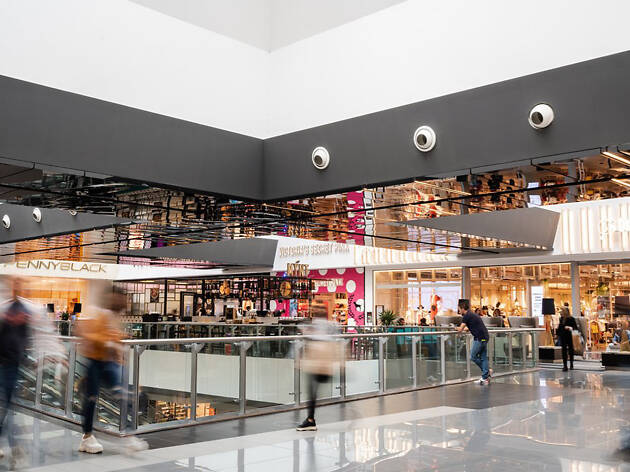 Photograph: Courtesy Tripadvisor/Porta di Roma
If you need a megamall fix, this multi-level centro commerciale (that's Italian for shopping centre) on the far outskirts of Rome should satisfy your jones. There are big department stores, speciality shops, tons of clothing stores and even a food court, a cinema and an IKEA. Avoid this place like the plague on summer weekends, when Romans flock here for the free air-conditioning. Buses 80 and 38 make the hour-long slog from central Rome to the mall.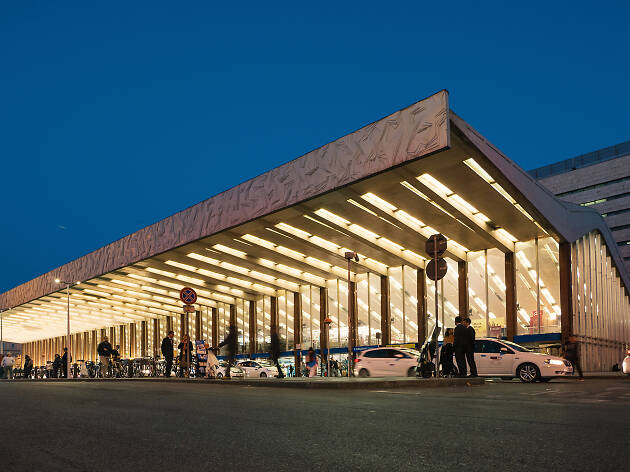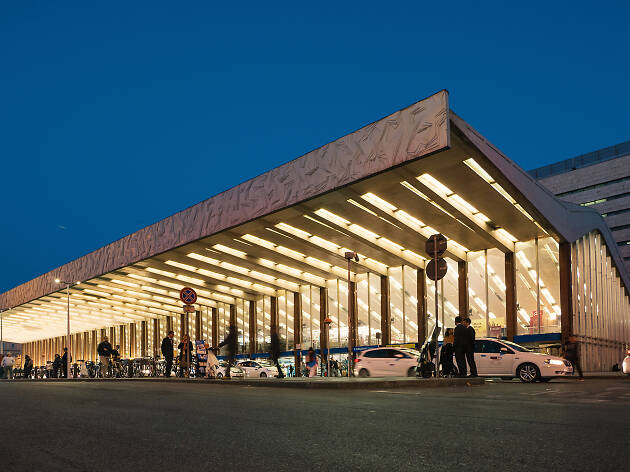 Photograph: Shutterstock
A busy train station may not seem like the most obvious or appealing place to shop, but a newly renovated Termini Station is a much nicer place to visit than it used to be. Head to the lower level for Sephora and Desigual or the platform level for Victoria's Secret, COIN and Benetton. There's a decent food court on the upper level and the fabulous Mercato Centrale street food hall is found by the station's south side.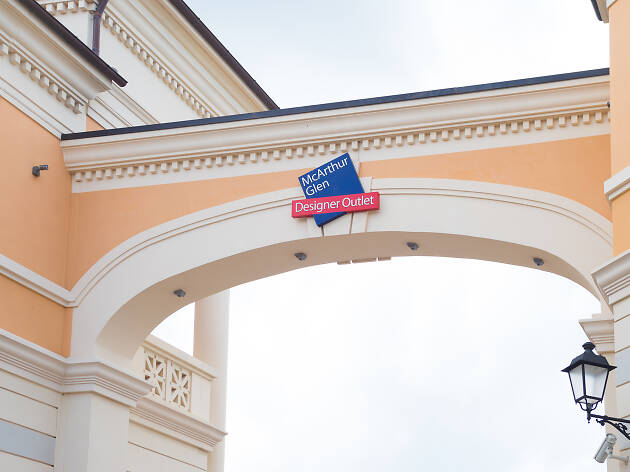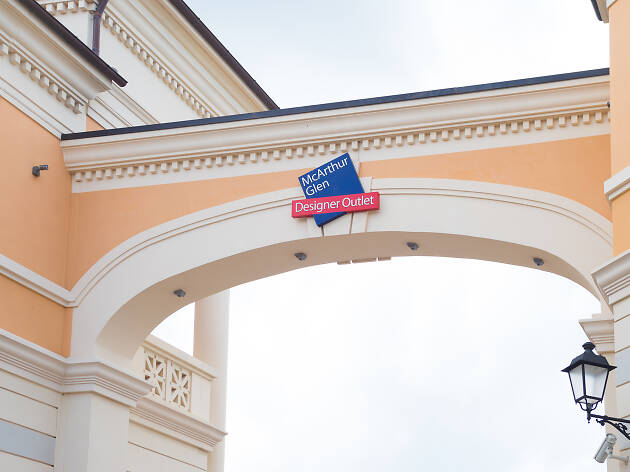 Photograph: Shutterstock
15. Castel Romano Designer Outlet
If outlet shopping is your thing, then it might be worth it to haul out to the hinterlands, where more than 150 medium- to high-end designer outlet stores await. If you go during July and August or January and February, you will catch Italy's famed seasonal sales, with deep discounts on what might otherwise be very expensive wares. The outlet runs a shuttle bus from Termini Station for €15 round-trip.
Wondering when to visit?
Bringing tourists and locals out together into town piazzas, gardens and cultural venues, these annual festivities function as deep-dives into a slice of culture that, usually, only Romans get to experience.