San Francisco is one of the best cocktail cities in the world—trendy spirits like fernet, mescal and sherry were in vogue more than a decade ago, and you can find quality drinks and a range of spirits at pretty much every corner bar in the 7x7. But just when it seems like you've tried every tipple style the city has to offer, these four bars are making drinks like you've never tasted.
When did Scotch become whimsical? Cold Drinks, the new upstairs bar inside China Live, mixes opulence with a touch of fun, featuring velvet gray couches, metallic black-and-gold bar chairs and a Scotch-forward cocktail menu that ranges from light and creamy to boozy and neat. Take the Long Islay iced tea: Served in a giant gold pineapple, the beverage is made from silky Absolut Elyx vodka, Bruichladdich and Laphroaig Scotches, black tea with lemon and a touch of Coca-Cola. It's as delightful to look at as it is to drink.
644 Broadway (415-251-4059, chinalivesf.com)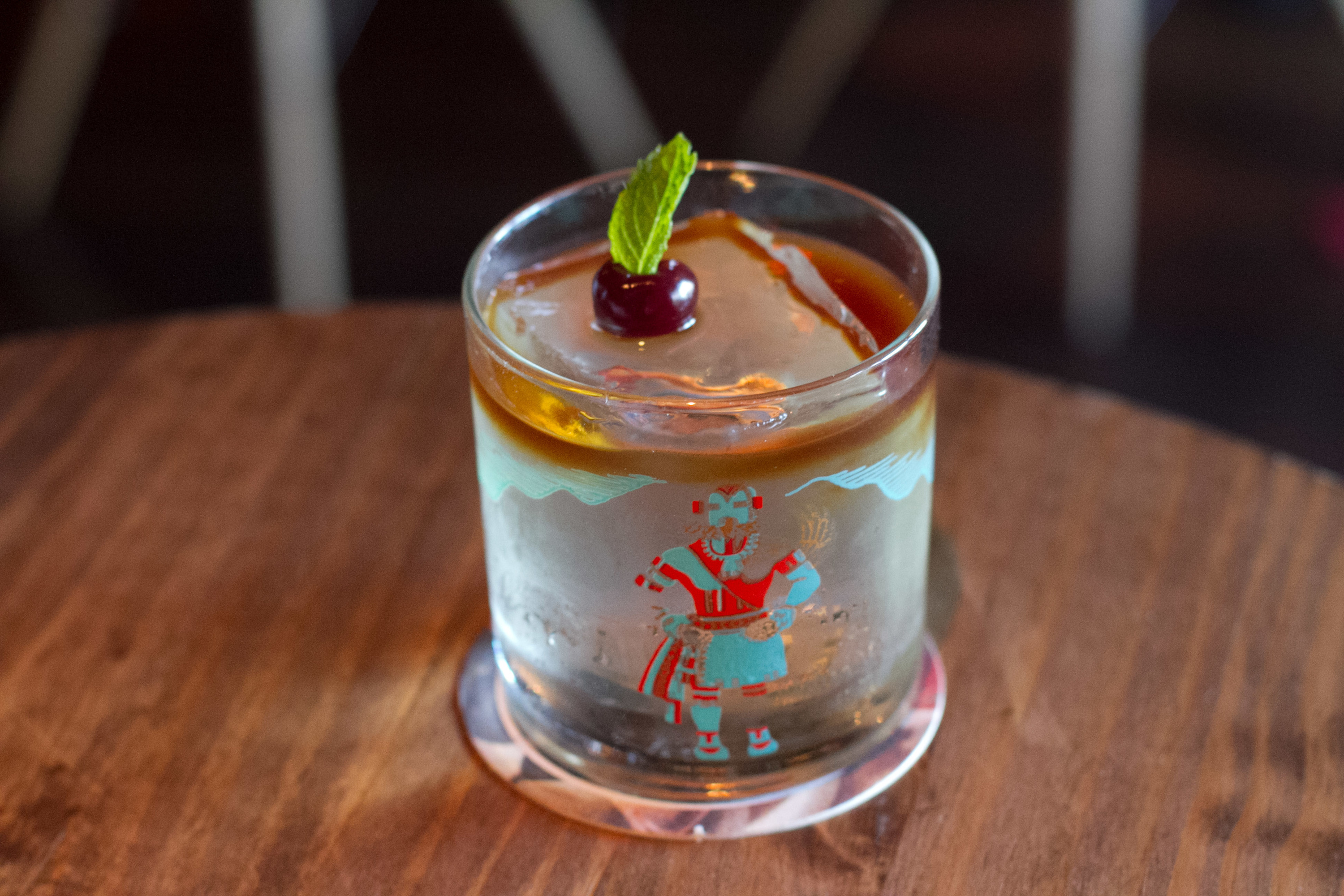 At Michelin-starred Lazy Bear, bar manager Nicolas Torres ferments apples, infuses purple barley in Japanese whiskey and creates chocolate-mint ice cubes for his creative cocktails. To see his mad skills, order the Good Drink Hinky Dink, which combines two classic cocktails, a mai tai with a milk punch (made with Caña Brava rum, orgeat, blue curaçao and lime), and tops it with a float of espresso and dark rum.
3416 19th St (415-874-9921, lazybearsf.com)
In a historic 1800s building down a Chinatown alley, bar manager Danny Louie wows with progressive Asian-influenced cocktails spotlighting high-end teas lush with tannins and texture and exotic ingredients like lotus root, jasmine horchata and crab oil (made in-house from roasted Dungeness crab shells and found in the cocktail Eternity). The grown-up Orange Jiu'lius—a bright concoction made with Denizen rum, Absolut Elyx vodka, orange juice, condensed milk and vanilla extract—is a party in a glass.
28 Waverly Pl (415-857-9688, misterjius.com)
At P.C.H., longtime cocktail master Kevin Diedrich offers a playful surprise in his otherwise sophisticated drinks. A Thai iced tea has a boozy finish thanks to a generous helping of Dewars 12-year Scotch, and an old-fashioned is made with miso butter and rum. The Leeward Negroni gives a Hawaiian spin to the classic cocktail with Sipsmith V.J.O.P. gin, coconut-washed Campari, bitters and a house-made pandan-leaf cordial, which gives the drink notes of buttery marzipan.
580 Sutter St (415-398-0195, pacificcocktailsf.com)