The best Fourth of July events in San Francisco
From patriotic parades to fireworks over the bay, these are the best Fourth of July events in the Bay Area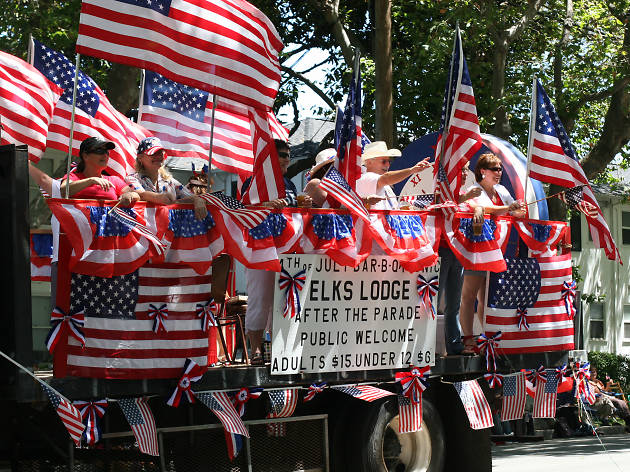 No city does Independence Day quite like San Francisco. Thanks to meteorological hurdles and a famously rebellious spirit, non-traditional events abound alongside classic fireworks displays and parades. Whether you're joining the crowds with our guide to Fisherman's Wharf or making a tour of the best ice cream in San Francisco—there's something for everyone.
Bay Area 4th of July events
Bring the gang to East Bay's Ardenwood Farm this 4th of July for a day filled with fried foods and fun festivities. Expect tug of wars, egg races, and even a watermelon seed spitting contest. To make the evening even more special, opt to have a picnic on the farm's historic greens.
July 4 10am–4pm, 34600 Ardenwood Blvd (Fremont)
If fireworks aren't your thing, honor Independence Day with Shakespeare in the Park's first performance of Hamlet! Seating is limited—so get there early to snag a seat on the green.
July 4 at 4pm, John Hinkel Park (Berkeley)
Every summer, residents of Bolinas and Stinson engage in an all-out tug-of-war battle at Bolinas Lagoon. Even if you're not an ID-carrying resident of either town, you're still welcome to show up, pick a side, and dig your heels into the sand.
July 4 at 9pm
Pick up a new harness and chow down on free BBQ at Mr. S Leather's in-store party, complete with brisket, burgers, brats and boys.
July 4 12–5pm, Mr. S Leather (San Francisco)
The best ice cream in San Francisco