The best New Year's Eve parties and events in San Francisco
Find out where the glitziest, most festive New Year's Eve parties and events in San Francisco will be this December 31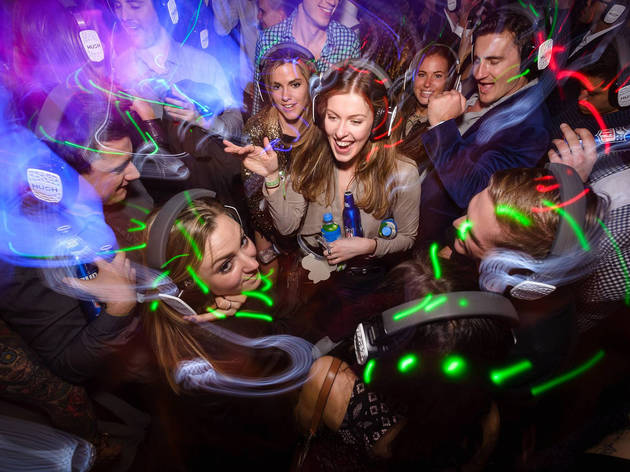 New Year's Eve might be one of the year's best events, at least when it comes to this city. The most highly anticipated night of the year, New Year's Eve, won't disappoint at 2019's best parties and events. There are tons of amazing things to do in San Francisco, and whether you plan on celebrating with your friends, your family or your special someone, there are New Year's Eve parties on this list for just about every crowd. Dress to impress, dance the night away and marvel at the fireworks over the Bay as we say hello to a hopeful new year. Check out our roundup for some of the Bay's best soirees for ringing in 2019.
When are the New Year's Eve fireworks?
Launched from barges across from the Ferry Building, the dark skies of the San Francisco Bay will come alive for 15-minutes this New Year's Eve with a spectacular pyrotechnics show synched to music. Pick a spot south of the Ferry Building along the Embarcadero between Mission and Folsom streets where speakers will be set up to play music and arrive early. You'll also get a great show from Yerba Buena or Treasure Islands or Telegraph Hill, though the event's music will be out of range. Dec 31, 11:59pm; free
New Years Eve Parties San Francisco
1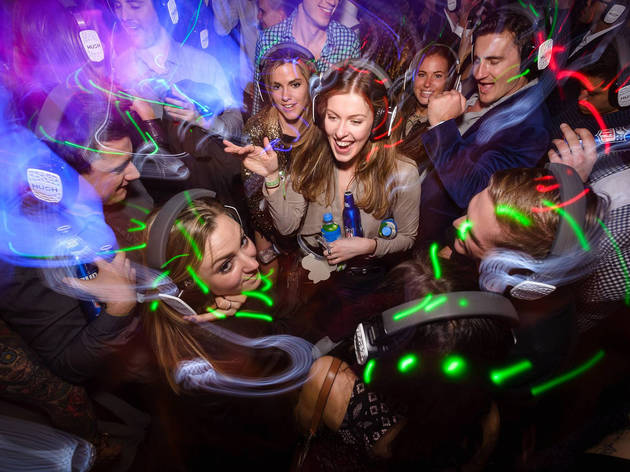 Photograph: Courtesy EYE HEART NYE
The annual EYE HEART NYE event at Fort Mason's Festival Pavilion is a two-fer: inside you've got live music and art installations, outside a brilliant view of the city's famed firework display. This year R&B superstar Miguel will be lighting up the main stage while DJs spin on the regular dance floor and at the silent disco. Enjoy an open bar and interactive photo opps all night long.
Dec 31, 9pm-2am; $125-$200
2
Photograph: Courtesy The Speakeasy
Ring in 1929...er, 2019...at this intimate Prohibition-themed club's fourth annual New Year's party. In addition to The Speakeasy's regular burlesque performances, lively casino tables and roaming period-appropriate characters, the NYE party will delight guests with appetizers and desserts, live jazz and electro-swing djs. At midnight, toast to a new year beneath a shower of confetti and balloons. Dress to the nines, preferably in classic flapper attire.
Dec 31, 8pm-2am; $225 General admission, $375 VIP admission
Travel the world in one shining night of New Year's Eve excitement. At the Westin St. Francis Hotel's global-themed, 20,000 square foot party, stilt walkers walk, Taiko drummers drum, and fun-loving party goers dance to DJs and live bands on five different dance floors. It's a spectacular night with a midnight drop of 3,000+ balloons.
Dec 31, 9pm-2am; $125-$300
Carnaval San Francisco, the Latin American/Caribbean community organization, takes over the former Kink.com space at the historic SF Armory this New Year's Eve for an epic Latinx party. DJs spinning salsa, cumbia, hip hop and top 40 hits, live performances and professional samba dancers will get the party going and keep it moving into the wee hours of 2019. Dress extravagantly (costumes are preferred) and enjoy a night of excitement full of prizes, Latino cuisine, exotic drinks, and a balloon drop and champagne toast at midnight.
Dec 31, 7pm-2am; $40
5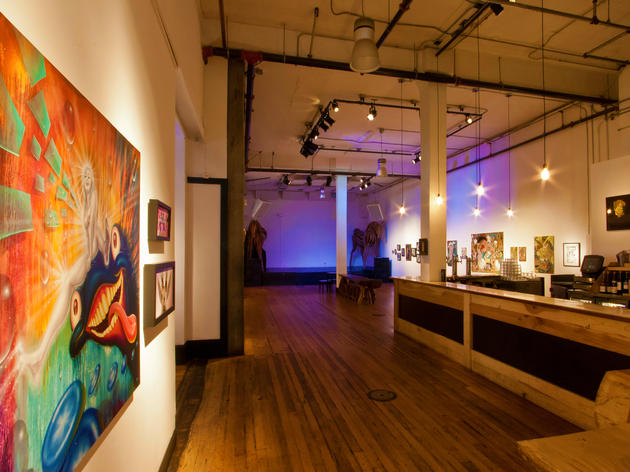 Photograph: Alex Prellezo
4th Annual Confetti and Cocktails NYE 2019
This year JustINtertainment's high energy NYE party moves from its former location at the Hotel Vitale to SoMa's urban art gallery, 111 Minna. But don't expect the event to lose any of its former luster: three DJs will keep booties shaking with hip-hop, rare remixes, R&B, 90s classics and more. Walk the red carpet to an open bar slinging premium spirits, cocktails and champagne until 1am (cash bar from 1am-close). Dress smart and ring in the New Year right.
Dec 31, 10pm-2am; $99-$169
6
Photograph: Angyl Nihthasu, Courtesy Cat Club
New Year's Eve 2019 at the Cat Club
The dream of the '80s is alive and well at the Cat Club this New Year's Eve, where they're hosting seven hours of the best '80s DJs and VJs, an open bar, and all the little details—noisemakers, balloons and more—that make NYE special. Early bird tickets are already on sale but if you're the indecisive type, the Cat Club will hold 100 tickets for purchase at the door.
Dec 31, 9am-3:45am; $19.99-$350
For the eighth NYE in a row, the Fume Blanc Commodore takes to the Bay for a mindblowing party cruise. Once on board, hit the blackjack tables or two separate dance floors where DJs will be spinning Top 40 hits. Enjoy an open bar under the stars and the best place in the city for a not-to-be-missed midnight fireworks display.
Dec 31, 7:30pm-12:30am; $205-$250
8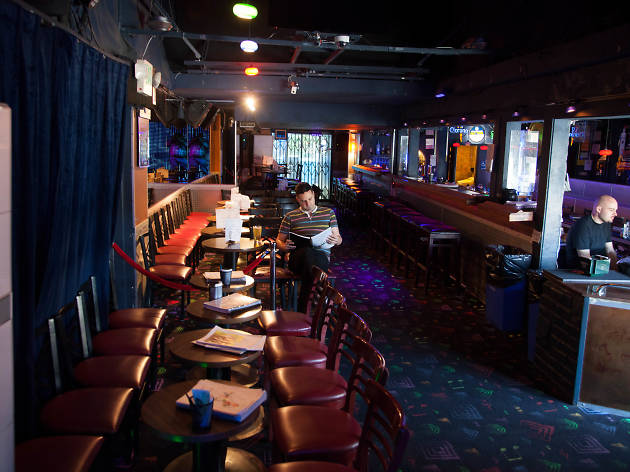 Photograph: Courtesy of the Mint
New Bohemia NYE 2019 at the Mint
Feed all of your senses at the beautiful San Francisco Mint's New Bohemia New Year's Eve event. Here, a five-room dance party is just the start—more than 17 interactive environments, micro-parties and performances like "MAD tea with Grumpy Princess," Cleansing Ritual, and the psychics/divination/witchcraft vault will keep you entertained all night. It's a Burning Man-esque experience without the dust storms.
Dec 31, 8pm; $70-$109
9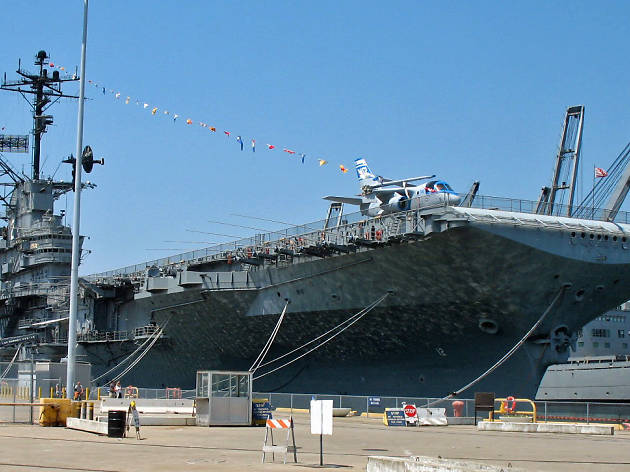 Photograph: Creative Commons
NYE Gala Aboard the USS Hornet
Board the Alameda-docked aircraft carrier, the USS Hornet, for a 1920s-themed party full of glitz, glamour and a swinging big band. Rumba, cha cha and waltz the night away on three separate dance floors on the hangar's (heated) deck. Can't dance? They've got a free instructor to take the lead. The night's proceeds, along with a silent auction at the party, will go to benefit the USS Hornet Sea, Air & Space Museum's education department. An evening of old-school enchantment and one of the best views of the fireworks in the Bay.
Dec 31, 7:30pm-1am; $60-$99
10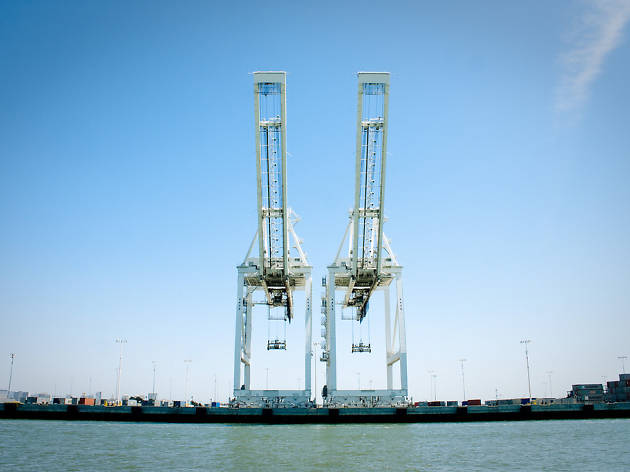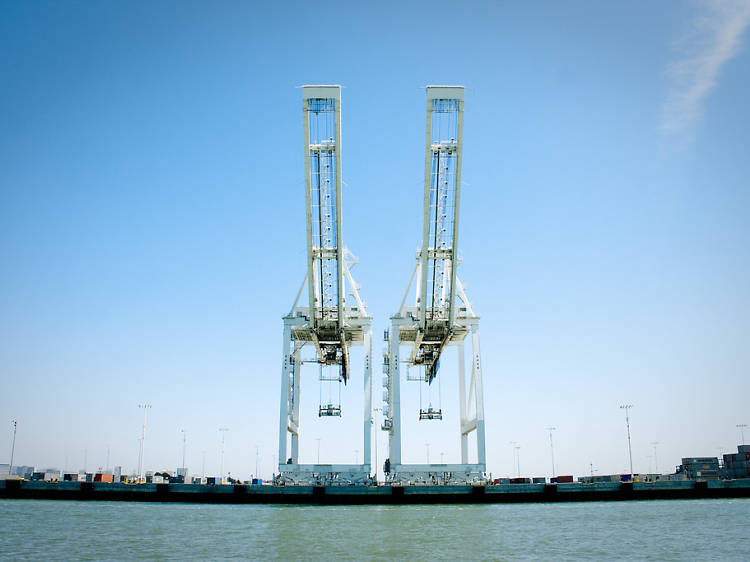 Photograph: Flickr/ Kenneth Yu
Oakland's most epic New Year's party is a two-floor, hip-hop extravaganza on the waterfront with an open bar from 9pm-10pm, a midnight champagne toast and a night of beats headlined by DJ Symphony, one of the Wu-Tang Clan's official DJs. Splurge on a table upstairs or VIP downstairs table with an upgraded open bar and appetizers.
Dec 31, 8pm; $69-$100
11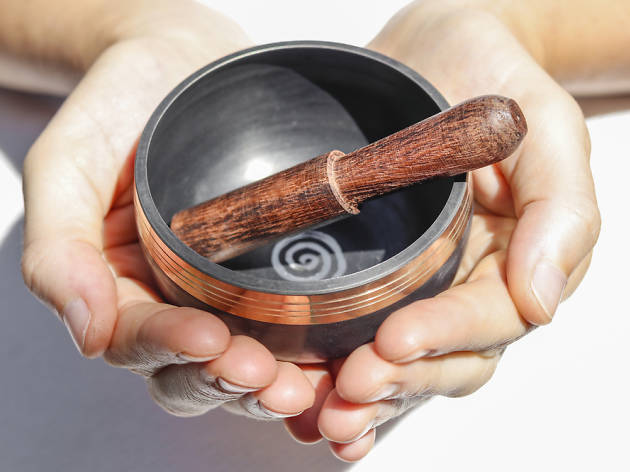 Photograph: Shutterstock/Stefan Malloch
New Year's Eve Fire Ceremony and Meditation
Start 2019 off with mindfulness and contemplation at the Brahma Kumaris Meditation Center's New Year's event. Group meditation, games, words of wisdom, and the "Letting Go of the Old" contemplative fire ceremony get started at 8:30pm. Meditation newbies are welcome to this alcohol-free evening.
Dec 31, 8:30pm-12:15am; free