See colorful spring wildflowers on these Bay Area hikes
Every spring, a fresh bloom of wildflowers appears around the Bay Area. Here are the best places to see the blossoms.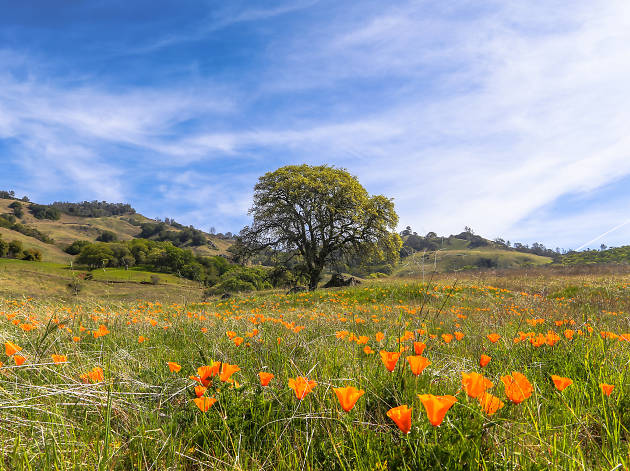 It's been a rainy couple of months in NorCal, which means California wildflowers are in full bloom around the Bay Area—and at some of these spots, they will continue to do so throughout the year. Whether you're looking to stay close with one of the best hikes in the Bay Area or take a day trip to see the coastal flora, there are many options when it comes to seeing Northern California wildflowers. So take advantage of the recent rainy days and head to one of these spots.
Where to see wildflowers in the Bay Area