The 10 best restaurants in San Jose
The best restaurants in San Jose run the gamut from taquerias and noodle houses to Portuguese and Austrian pubs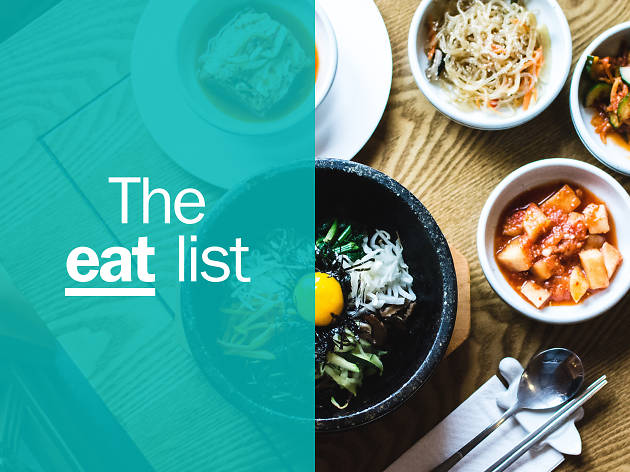 The capital of Silicon Valley is full of stellar cheap eats, family-run holes-in-the-wall, and even a Michelin star or two. The best restaurants in San Jose run the gamut from taquerias and noodle houses to rare cuisines like Portuguese and Austrian food. Downtown and the South of First (SoFa) districts are the fastest growing neighborhoods for eateries, bars and breweries and also the center of San Jose's arts scene, a must-visit if you're looking for things to do in San Jose. Here's where to chow down in the South Bay city.
Best restaurants in San Jose
1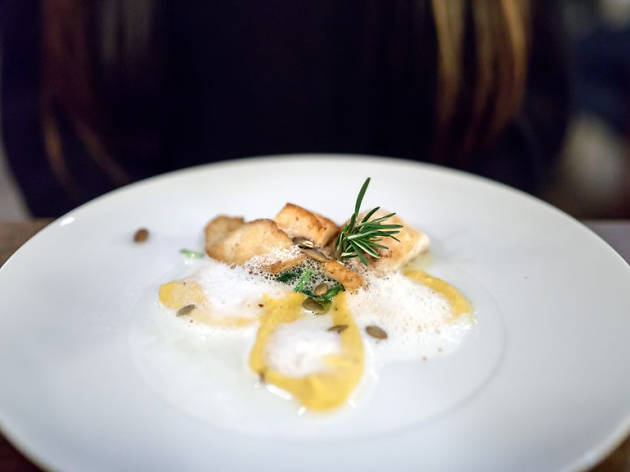 Photograph: Yelp/ Dean C.
Adega boasts San Jose's only Michelin star and is only the second Portuguese restaurant in the U.S. to ever receive the honor. Powerhouse chefs David Costa and Jessica Carreira have both cooked in Lisbon, and often host Portuguese chefs from other Michelin-starred restaurants in Porto and Lisbon. Besides being the most ambitious, elegant Portuguese restaurant on the West Coast, Adega also boasts a wine cellar of Portuguese rarities that one almost never sees outside the Iberian Peninsula.
2
Photograph: Yelp/Anu M.
Housed in a charming creekside boarding house built in 1848, La Forêt is surrounded by a lush forest on the outskirts of San Jose. In late 2017, the classic restaurant reopened under new ownership. Its retained much of the same staff and old world elegance, with a la carte dishes, $95–$225 tasting menus and hearty dishes like poached lobster tail in lime beurre blanc or rack of lamb in garlic, rosemary and tarragon mustard.
3
Photograph: Yelp/John D.
A San Jose institution, Falafel Drive-In is an old school, fast food stand serving Middle Eastern fare through a take-out window. The city is hooked on their authetnic falafel, gyros, kabobs, hummus, foul (a fava bean dip with jalapeños, lemon juice, garlic and olive oil) and tabbouleh.
4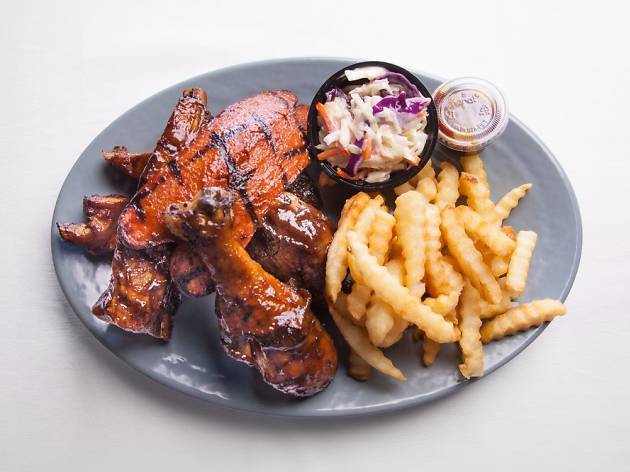 Photograph: Courtesy Back A Yard
Back A Yard serves chef Robert Simpson's authentic Jamaican comfort food. While downing Jamaican Ting (grapefruit soda), fill up on tender curried goat, jerk chicken and sides like plantains, coconut rice and beans and honey-sweet festivals (a Jamaican staple somewhere between a doughnut and cornbread). Daily specials feature Jamaican specialities like escoveitch (grilled whole fish) or saltfish and ackee, Jamaica's national dish.
5
Photograph: Yelp/Dean C.
Naschmarkt offers upscale Austrian food from Austrian-born chef Matthias Froeschl. The menu features European classics like wiener schnitzel, Hungarian goulash and kraut rouladen (a cabbage roll filled with beef, pork and smoked bacon in mushroom demiglace). Save room for Salzburger Knockerl, a warm, souffle-like dessert doused in warm berry sauce.
6
Photograph: Yelp/Thuy N
Zeni Ethiopian Restaurant
With spongy injera "bread" as the base, scoop up yemisir wot (red lentils in berbere spice mix), kikil kitfo (finely chopped beef in herbed butter sauce and chili powder) or kik alitcha (yellow peas in turmeric, garlic and ginger) at this tasty Ethiopian restaurant. Sip Ethiopian coffee or honey wine, and for the full experience, go for the traditional floor cushion seating.
7
Photograph: Yelp/Tohru K.
This is San Jose's fine-dining destination. Chef Scott Cooper worked his way up from dishwasher, holding nearly every position in the industry before eventually becoming executive chef. His international travels are reflected in modern Cal-French dishes like a ragout of Burgundy snails with fennel panna cotta, linguine and prawns in Cognac truffle cream, and braised duck breast with sour cherry, sage and black forbidden rice.
8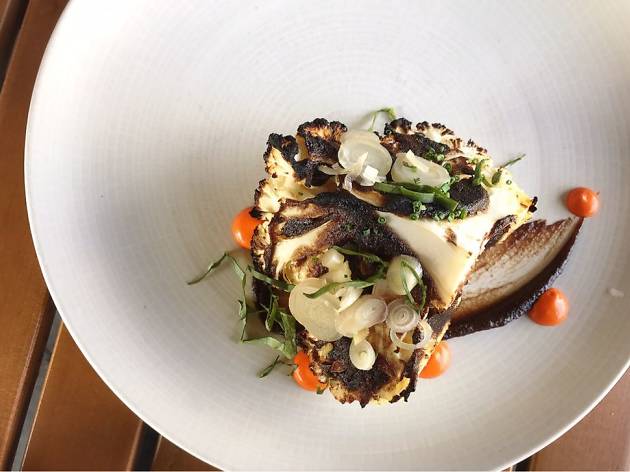 Photographer: Yelp/Jui Han Y.
The focus at this French-American brasserie is on quality cocktails (like A Postcard from Japan, made with black sesame-washed Japanese whisky, oloroso sherry, Licor 43, black sesame bitters) and fare like the oxtail rillettes, Burgundy snails in Pernod parsley butter and pan-roasted duck breast, lentils and herb salad.
9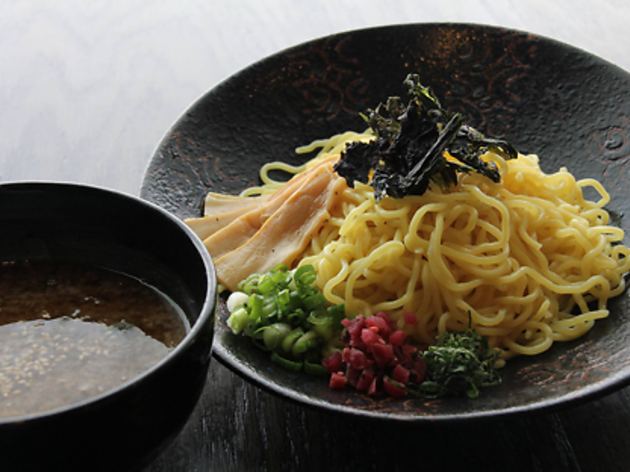 Photograph: Courtesy Orenchi Ramen
Located in neighboring Santa Clara, Orenchi Ramen is a South Bay favorite for freshly-made noodles. Set in a strip-mall, expect a long line for regional ramen styles like tonkotsu, soy-based shoyu ramen and tasty agedashi tofu or limited tsukemen ramen (dipping noodles).
10
Photograph: Yelp/Elise G.
Santana Row is known for its chain restaurants and corporate chains, but Nemea Greek Taverna is a local gem for Greek and Mediterranean food and even the occasional live band. Popular dishes include paidakia (mesquite-grilled lamb chops with braised greens and potatoes) and octapodi (sushi-grade octopus charcoal-broiled in citrus, oregano and olive oil).
Discover Time Out Market: the best of the city under one roof
Want to make the most of your trip?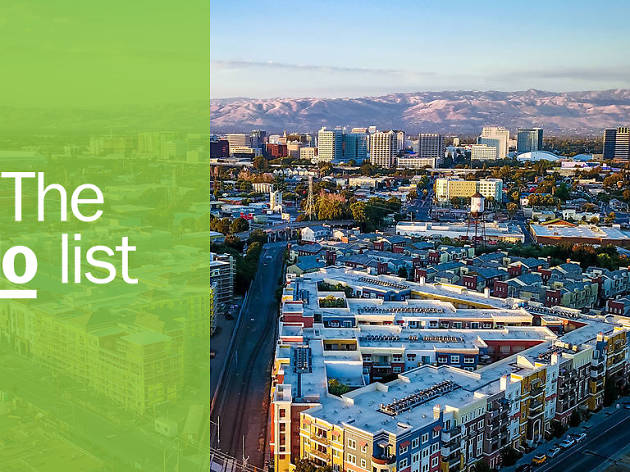 San Jose is a diverse collection of historic places, outdoor adventure, scientific innovation, great restaurants and oddball institutions. Find all the very best things to do in San Jose with our guide of absolute musts.