Restaurants open this Lunar New Year
A selection of restaurants by neighborhood that will be open during the Seollal holiday.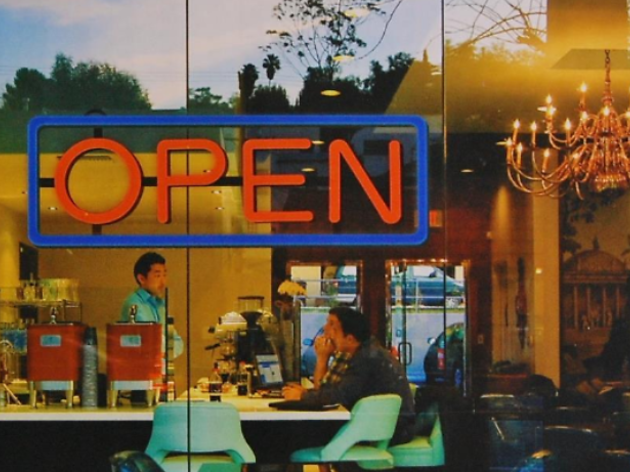 Itaewon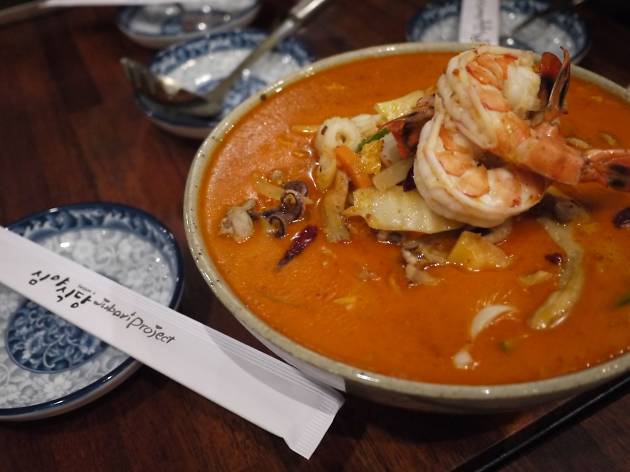 Chef Kwon Ju-seong's Shimya Sikdang is filled with love for food and travel. He puts his own twist on dishes that he tried while traveling through 100 different cities around the world. Some of his favorites include tom yum goong, Japanese donkatsu, "Itaewon soup" blended with Nagasaki broth, and Swiss potato pancakes made from thin potato slivers in an egg batter with grated cheese. There's also the "daebahk" (which means jackpot in Korean) shrimp paste, 14-week old ham, a bomb cocktail concocted with Mt. Hall and Thai Chang beer, and the notorious yeomyeong (hangover drink) as a chaser, all humorous yet delicious creations.

* Open for 4 days (Jan 27, 28, 29, 30)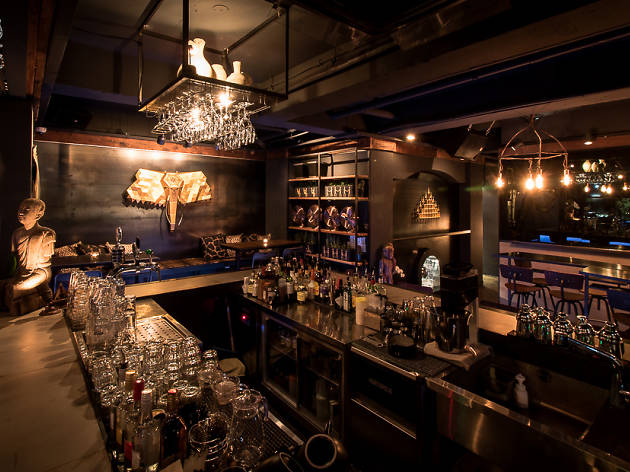 After 8 years of running, restaurant Berlin, located on the hill of Itaewon's Noksapyeong entrance, has transformed into a Thai restaurant So Wat focusing on cuisine from the Isaan region. With extensive experience with Buddha's Belly, So Wat is a restaurant that not only serves great authentic Thai cuisine, but makes you feel like you are in a chic and modern restaurant in Bangkok. Complete with chairs made with Jim Thompson fabrics, antiques and decorative item brought directly from Thailand, So Wat is the new hot spot for food, great scenery of the Noksapyeong intersection and a great vibe day and night.

* Open for 3 days (Jan 27, 28, 29)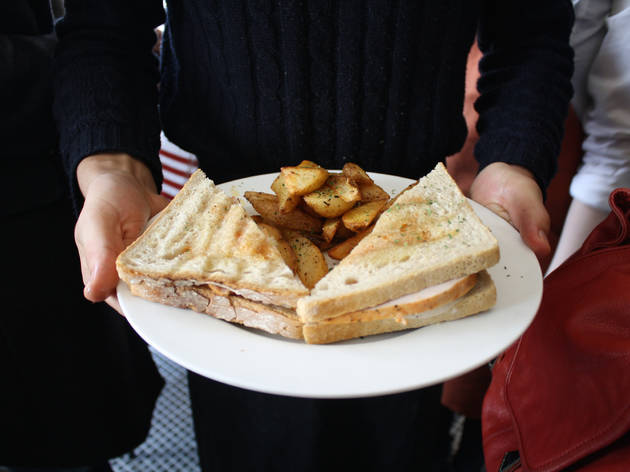 If you're looking for German bread in Seoul, go where the Germans go—and that would be The Baker's Table, a German-owned bakery in Gyeongridan that also doubles as a café and restaurant. The crunchy Vollkorn sourdough is a favorite, and just try to leave without picking up a slice or two of the German buttercake...

* Open for 3 days (Jan 27, 28, 29)
Show more
Hongdae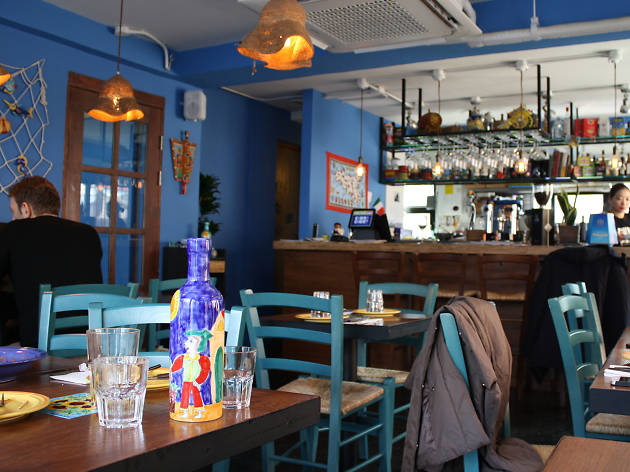 Ciuri Ciuri, opened by husband-wife team Enrico Olivieri and Filippa Fiorenza (Fiore), serves up authentic Western Sicilian cuisine in a brightly painted second-floor space. Seoul's Italian community is a fan—you're just as likely to hear Italian as Korean in the dining room. The star of the menu is arancine, orange-sized saffron rice balls with a variety of fillings, toasted golden brown and sprinkled with grated 24-month-aged Parmigiano Reggiano...

* Open for 3 days (Jan 27, 28, 29)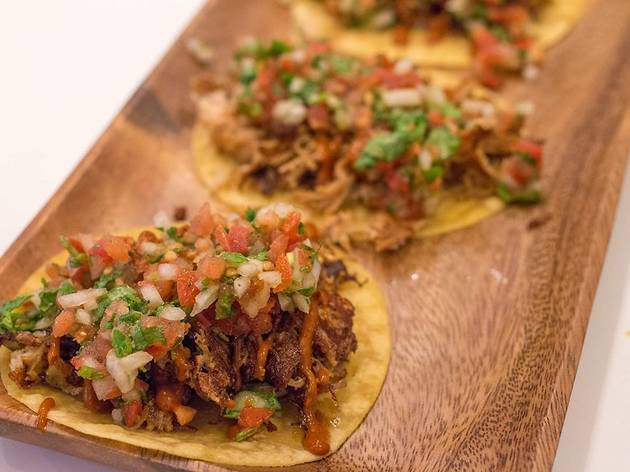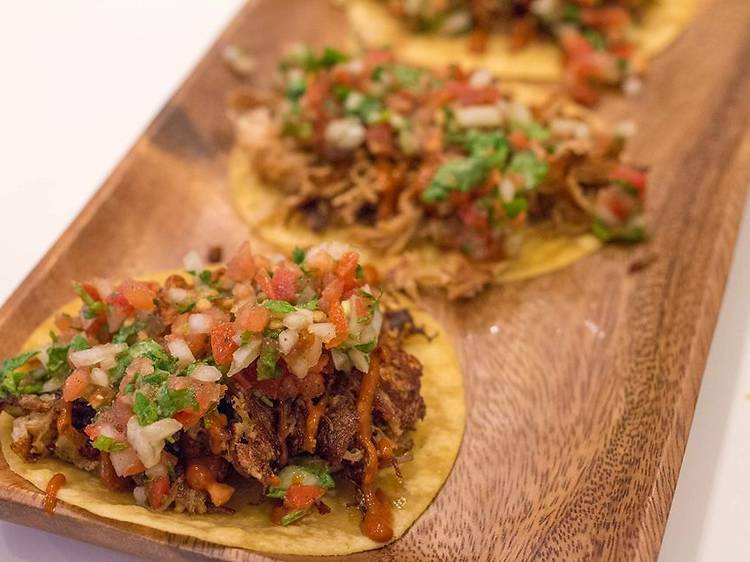 It's not exactly in Hongdae by any means, but El Pino 323 located in Ahyeon-dong (15 minutes away from Hongik University Station) is one serious eatery you should have on your list of Mexican restaurants in Seoul... With pleasantly tangy flavors, El Pino 323's guacamole's perfect to be added to the Carne Asada Tacos, which has scrumptious pieces of seasoned beef, pico de gallo, cilantro onion, guacamole and hot sauce atop homemade tortilla. Even by the look, you can tell these 3 pieces of taco are simply exciting, while taking a single bite of them would easily put you in a food coma (well, that's' what happened to us anyway).

* Open for 3 days (Jan 27, 28, 29)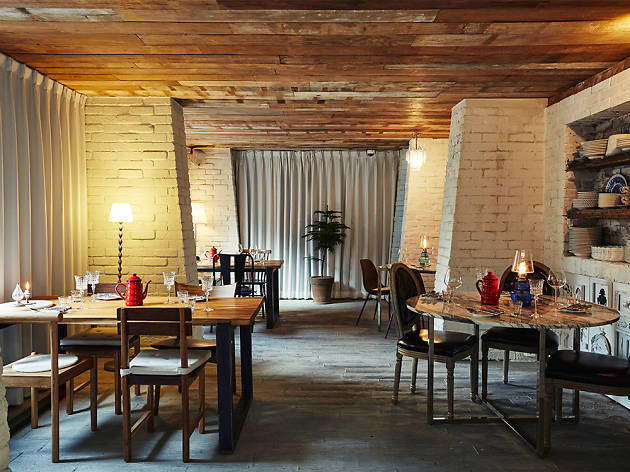 Danish food—you don't really hear much of it in Seoul. There are some open-sandwich restaurants that have gained some attention as of late, but not too many that complete a Danish experience. Seoulites, always ready for something new, will be glad to know that a 3 story restaurant located right in the middle of Hongdae is offering up food, drinks and an atmosphere that are refined, cozy and very much Nordic...

* Open for 2 days (Jan 27, 28)
Show more
Gangnam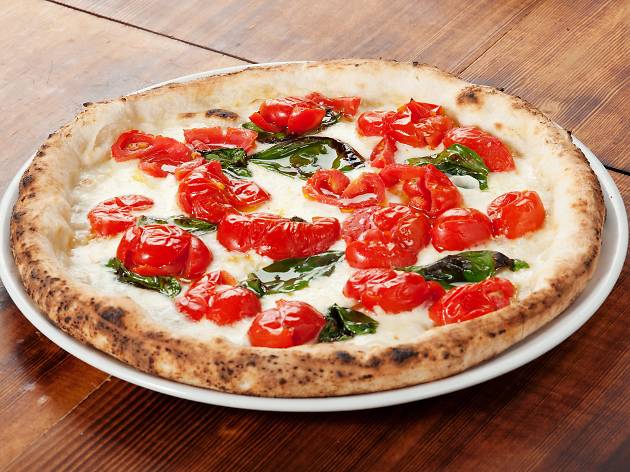 This Italian restaurant is the collaboration of a franchise that made it big in Japan and Naples native star chef Salvatore Cuomo. The collaboration was a huge success, spreading internationally, with the Seoul branch opening in 2009. Since then, they've become known for one of the best wood-fired pizzas in Seoul. The wood-fired oven, which literally weighs a ton, was made by Italian artisans from Italian volcanic rock, and it alone is worth the trip...

* Open for 3 days (Jan 27, 28, 29)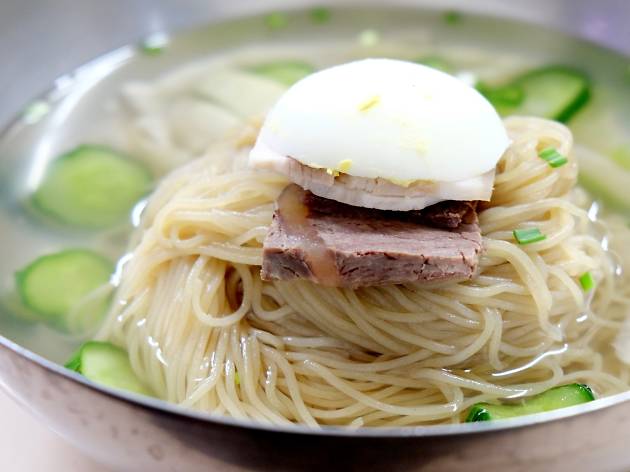 The district of Jung-gu in Seoul is the home of the oldest and best naengmyeon (noodles in icy cold broth) restaurants in Seoul. It is said that people who fled from the north after the Korean War settled near Dongdaemun Station and went on to open naengmyeon restaurants. Among them, Pyeongyang Myeonok has the most patrons. If Wooraeok is renowned for its broth, for Pyeongyang-myeonok, it's the noodles. They polish their own fresh buckwheat and mix it with starch in a ratio of eight to two...

* Open for 3 days (Jan 27, 28, 29)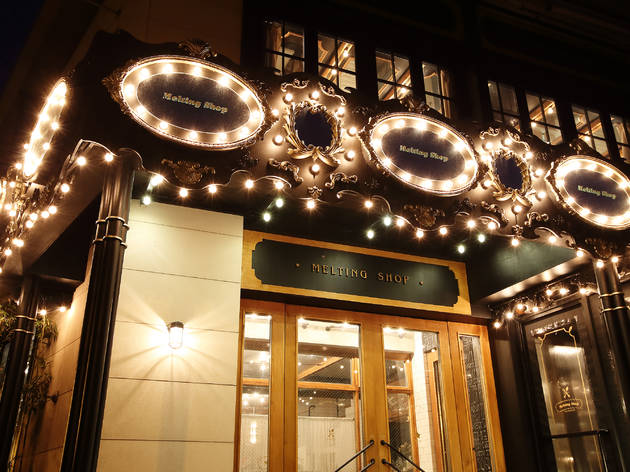 Melting Shop was opened by the owners of the popular Cheongdam restaurant Tasting Room after long consideration. The place is booked weeks in advance, and you might question what the fuss is really about. However, once you visit Melting Shop and taste their food, you'll understand. Like Tasting Room, the space is a renovated residential house, thought its style is distintively more vintage,...

* Open for 3 days (Jan 27, 28, 29)
Show more
Jongno and Myeongdong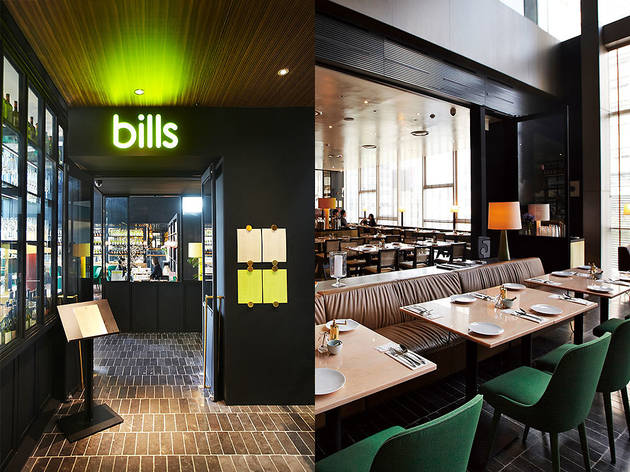 With three locations in Seoul, the chain originally from Sydney, Australia has many a local flocking to the restaurant for its well-reputed brunch items. Although the April renewal of the menu has removed one of our favorites, the quinoa salad; we're happy to welcome the Bills' Buckwheat Salad instead. The baby vegetable base is topped with peeled buckwheat, quinoa, beetroot, nuts, avocado, cilantro and a poached egg—making it one of the lighter, healthier brunch options in the city.

* Open for 4 days (Jan 27, 28, 29, 30)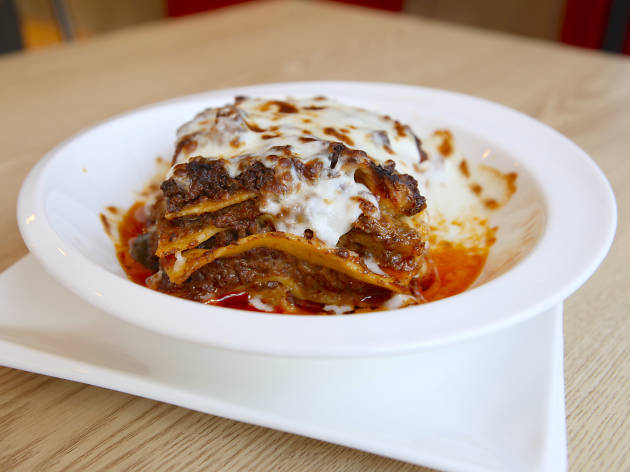 Brera's simple, well-made food at very reasonable prices has already won over a dedicated fan base after opening early this year. With the quality they serve, it's a steal—chefs Savino Sguera, Flavia Severino and Augustin Entratico make all of the pasta fresh in-house as well as true, Roman-style pizza with a crunchy, flaky crust. Giovanni is from Rome, but has one grandmother from Bologna and another from Campania...

* Open for 3 days (Jan 27, 28, 29)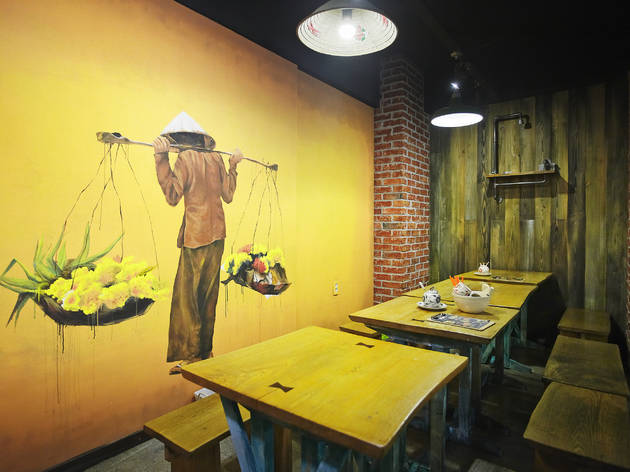 Every once in a while a pho place comes up with a flavor so different that it makes you stop and take pause. Emoi is that kind of place. Opened only a few months ago, Emoi serves Hanoi-style pho in downtown Jongno. Walking in you notice that the style of decor is in between a dive noodle bar and a larger chain—it's quite comfortable. The pho makes a nice visual impact— slices of beef in the middle with shredded cilantro all around, so much so that you don't see the broth, which is also almost clear...

* Open for 3 days (Jan 27, 28, 29)
Show more