"Eat often and eat well" at these Taiwanese restaurants in Seoul
Dig into a bowl of warm, flavorful beef noodles or pair some crispy ji-pai with a bottle of mango or pineapple beer!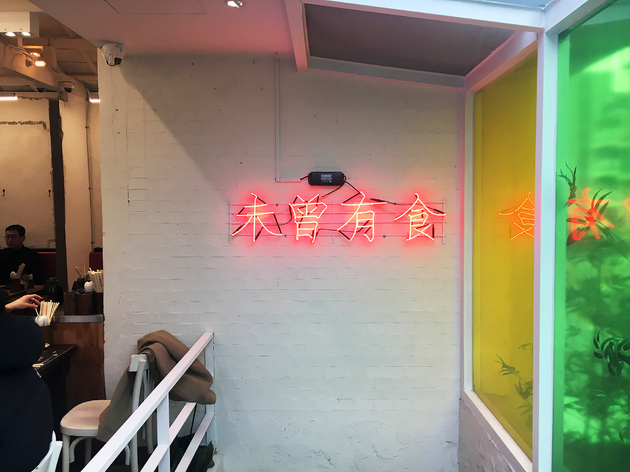 1/3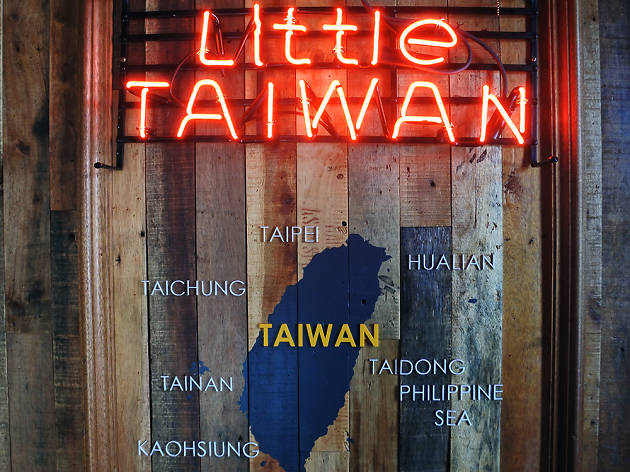 2/3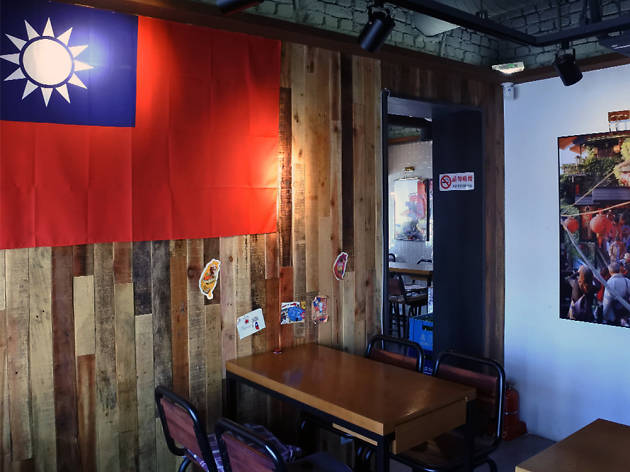 3/3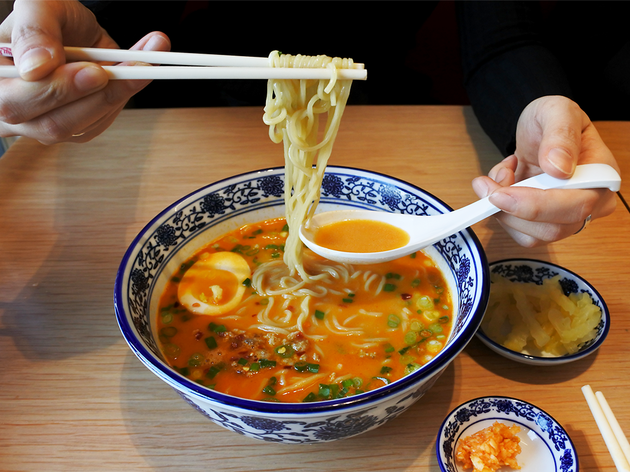 It seems that Seoul is continuing to grow its collection of international cuisines, but one that seems to be lagging behind is Taiwanese menus. Of the few that are available, Itaewon Ooyukmien located in Hannam-dong is a great place to have a filling bowl of Taiwanese-style noodles. Tony Kang, a chef with 30 years experience on the island of Taiwan, along with 3 other local chefs have collaborated to create this unique spot, after many trips to the island nation in an effort to master these bowls of beef noodles. The menu is comprised of only a few items, hinting the amount of care that would go into each dish. The 'Hong-xiao Ooyukmien' is made with a base of toban djan (Chili Bean Sauce) and added tomatoes making the dish the slightest bit tangy and sour, while the 'Mala Ooyukmien' made with mala sauce is for those who can take on a bit of heat. If noodles aren't your calling, you can try their 'Chao Pan' (fried rice). Of the few entrées they have available, 2 highly recommended are the fried dumplings filled with shrimp and cuttlefish cutlets ('Jaxiaryangun') and the all-too-familiar, 'Guo Bao Rou' (similar to tangsuyuk). The bowl of Ooyukmien with red droplets of oil and chopped scallions floating atop the orange-colored broth is rich in flavor (as well as scent). Although some might find it a tad bit too salty, the saltiness won't stay in your mouth at all, making you continue to sip the almost-addictive broth. The fried guo bao rou retains a good bit of crisp. sauce is p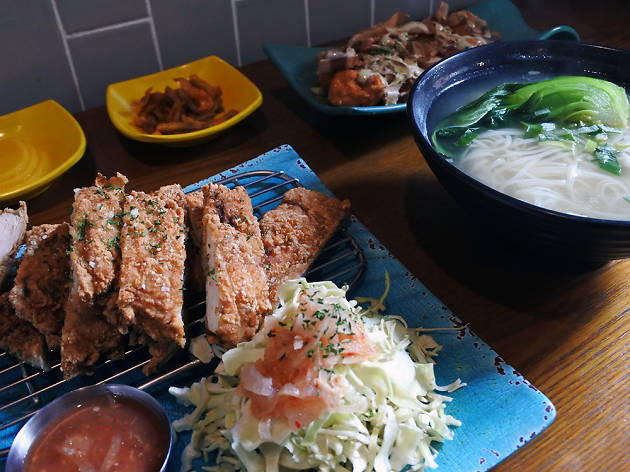 Being able to order fried chicken and booze at 3am is certainly one of the charms of Seoul, but if you're tired of the watered-down Cass and over-fried delivery chicken, you might want to way down to Yeonnam-dong's Little Taiwan. Casual in both the atmosphere and menu, it serves up Taiwanese street food and mango & pineapple beers. Including ji pai (Taiwanese chicken cutlets), noodle soups and rice and meat dishes, most all of the dishes on the menu are priced below 7000 won. The ji pai, especially, is a choice you can't go wrong with: a generous portion of fried chicken fillet, with crispy batter and extremely juicy and tender pieces of chicken. The original kind is 6,000 won, and with an additional 1,000 won-bill, you can get it with a Thai-style fish sauce, which is nice and tangy. If you think some soup and more carbs would go nicely with the crispy goodness, there's shrimp wonton noodle soup. There are 4 pieces of savory, nicely springy shrimp wontons in the soup. Made mostly with rice flour, the noodles are pretty clear and soft, but we wished the soup only came with wontons without the noodles. Even during early afternoons, there are always a few groups of people here getting the mango and pineapple beers with the savory ji pai as to share. Would we come here for a date? Probably not. But for stepping up our chimaek game with just 10,000 won, we most certainly will.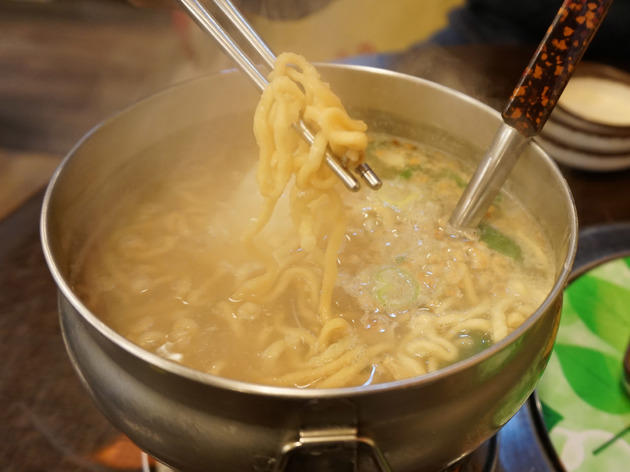 Around a year ago, an entrepreneuring and talented cook from Tainan, Taiwan came to Korea and introduced a simple yet impactful menu to Seoul. The incredible thing is that this delicious food is the least expensive food in Yeonnam-dong—you can even order a dish for just 3,000 KRW, which is unheard of in this up-and-coming neighborhood. Not far from Taiwanese Night Market, a relative of the owner runs the Yipum dumpling snack bar and supplies said dumplins, which is why Taiwanese Night Market's king sized dumplings, fried dumplings, and steamed dumplings are delicious (with a special addition to the menu, a boiled shrimp dumpling). During lunch hours, it exudes a simple restaurant-like ambiance with patrons typically opting for Taiwanese style knife-cut noodles or a bowl of rice topped with ribs. But at nighttime, it is crowded with guests in for a drink. They are superb at cooking deep fried delectables, which are perfect with a glass of beer. Instead of the overly saucy sweet and sour pork you might find in an American shopping mall, you'll get a pungent spice-infused Taiwanese style sweet and sour pork here. The deep fried squid that embodies the taste of local Taiwan is popular among local foodies. At Taiwanese Night Market, you'll find an endless list of dishes that are hard or impossible to find in other parts of Seoul, including hunduntang, a Chinese breakfast menu, various kinds of eggplant dishes, silky tofu, and cheese black bean sauce noodles.
Show more