The 8 great Latin American Restaurants in Seoul
Try these 8 great Lain American Restaurants.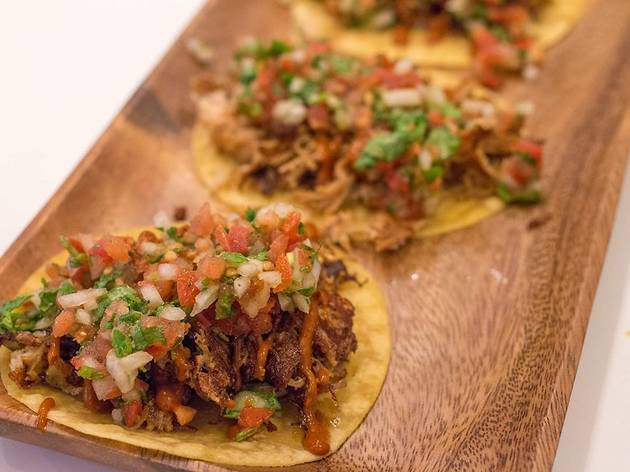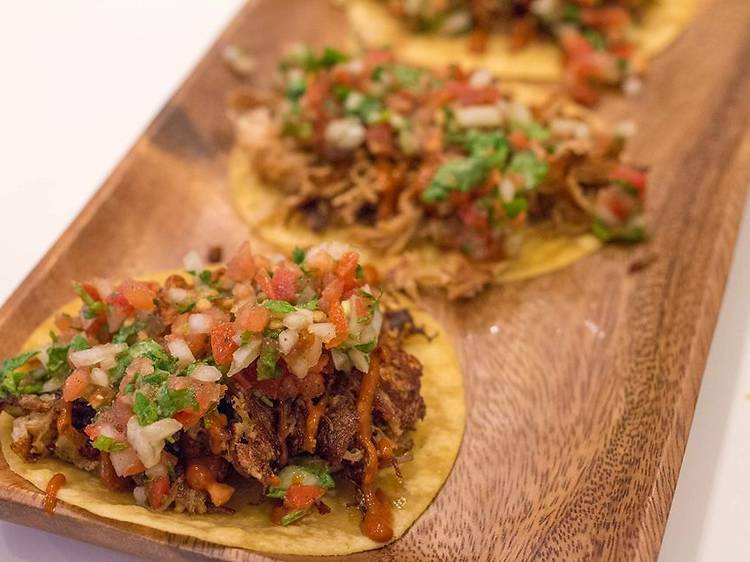 Avocados taste great in any dish, but one of our favorites is of course when it's turned into guacamole. It's delicious even with off-brand bodega chips, and surely, heavenly with great Mexican dishes. Fortunately, we've got a few good Mexican places in Seoul now, but El Pino 323 located near Aeogae Station is one serious eatery you should have on your list. In the basement of a 30-year old apartment building full of miscellaneous shops, El Pino 323 welcomes its patrons with a cozy atmosphere created by an open kitchen, surrounding bar seatings and a few table seatings which is quite fitting for its home-style menus. El Pino 323's guacamole is refreshing and quite heady, with green onions, young cilantro leaves, a generous amount of lime juice and a perfect blend of light spices. With pleasantly tangy notes, it's perfect when added to the Carne Asada Tacos, which has scrumptious pieces of seasoned beef, pico de gallo, cilantro onion, guacamole and hot sauce atop homemade tortilla. Even by the look, you can tell these 3 pieces of taco are simply exciting, while taking a single bite of them would easily put you in a food coma. Well, that's' what happened to me anyway — I tried as hard as possible to do my job, but I simply failed to be conscious until I realized that all 3 pieces were gone from the plate. The diverse and delicately complex flavors of the tacos created a delightful spectrum which, obviously, made me feel like there's nothing else I needed in this world. So, y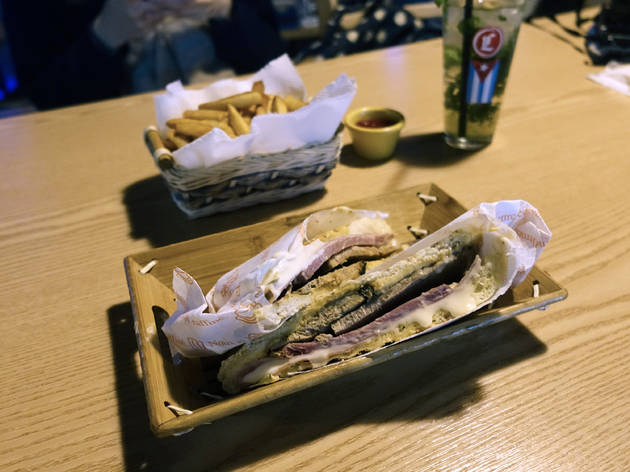 The only Cuban restaurant in the country was opened in April of 2013 by Cuban native Augusto Cesar and Korean native Angela. Getting off at Sinchon Station, coming out of exit 2 and walking on the alley opposite of Yonsei Universtiy, is a distinguishable sign. The sign made in bright red font on a blue background with a white star in the middle, reads 'Cuba Pub.' The first thing that catches your attention after walking up the narrow stairs to the 2nd floor is the groovy Latin music and the large screen. A stage located next to the windows holds a Bongo, Conga and other percussion instruments. As expected of a Cuban diner, the hottest dish on the menu is the sandwiches. Made from Cuban seasoning, the pork works as the restaurants secret recipe while the ham, cheese and pickles complete the taste. As for drinks, you can't leave out the mojitos. Made with Cuban spearmint, lime and Cuban rum, the mixture makes the perfect refresher. The savory Cuban-style yucca dish which is considered one of Cuba's comfort foods is also a menu to try here. By Kim Chun-ae (Author of Cuban Holiday)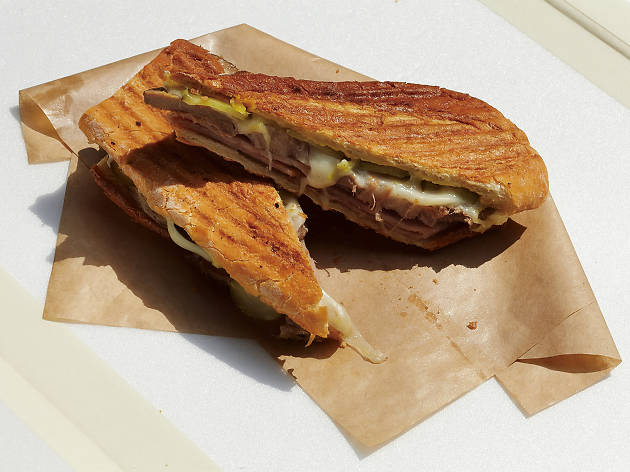 Never has a sandwich inspired so much pride and so much debate. While a version of the Cuban sandwich originated amongst the cigar factories and sugar mills around Havana in the 1800s, it was cigar factory workers immigrating to Florida who brought the Cubano into its own. But did the Cubano start in Miami or Ybor City, Tampa? It's a fiercely raging debate that we'll leave to the experts; all you need to know is that the Cubano is delicious, and you can get a good one at 320 Libre in Gyeongridan. (Were you not dying to have one while watching Jon Favreau's 2014 film Chef?) While their Cubano is not entirely authentic (it's pretty hard to get Cuban bread in Seoul, for one), it is a hearty and flavorful take on this beloved sandwich. The pork is marinated in Cuban mojo, a garlicky, citrusy sauce, for the better part of a day before being roasted and added to slices of ham and cheese, yellow mustard and sliced pickles. All of that is then put into a press and flattened into a compact, toasty creation that is served with cassava chips.
Show more