Your 24-hour itinerary in Seoul: The main eventer
How many days does it take to become a Seoul expert?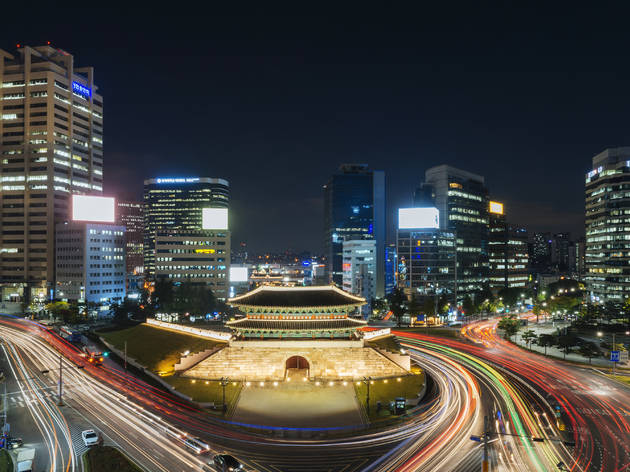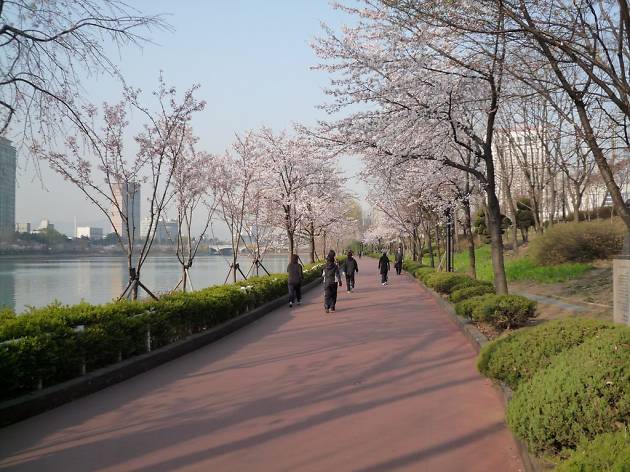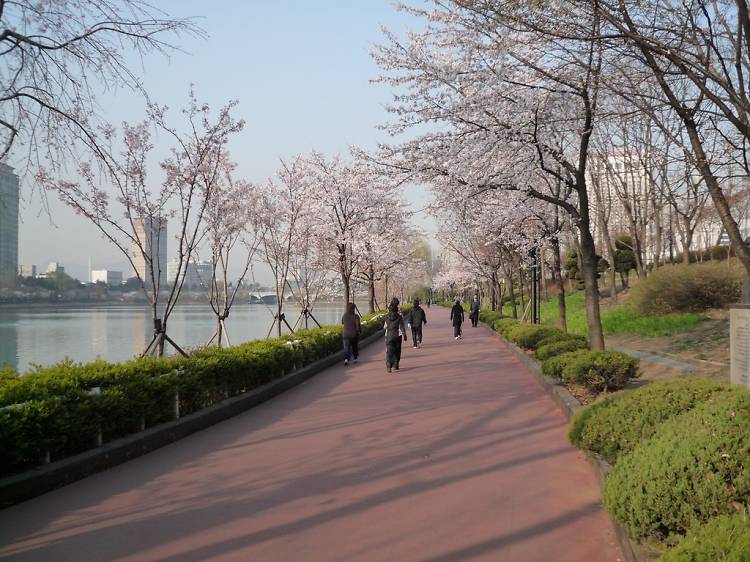 9am-10am ▶ Starting your day right at the Seokchon Lake
The landscape of Seokchon Lake is surrounded by azaleas, cherry blossoms and ample greenery. The colorful flowers and beautiful sunrise offers a refreshing stroll perfect for the start of the day. There's also the view of Lotte World Tower, the tallest building in Seoul, as well as Lotte World Magic Island that will keep your morning run or walk quite entertaining.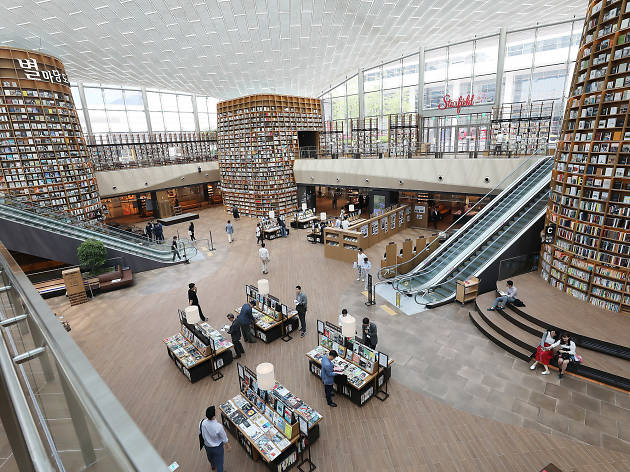 Starfield Library has opened up at COEX Mall. It may look like a large bookstore at first glance, but it's actually a library opened to all visitors. It's filled with 13m-high bookshelves and large desks perfect for reading. Unlike most of the other libraries, you can't find the usual "no food or drink" sign here, which means you can drink coffee or enjoy dessert while reading your favorite book. Our tip: grab some herbal tea from the 200-year-old German tea maker Ronnefeldt and enjoy the latest book selection inside the library.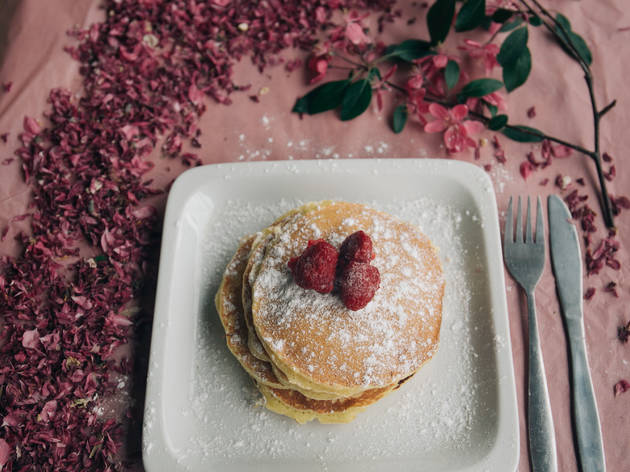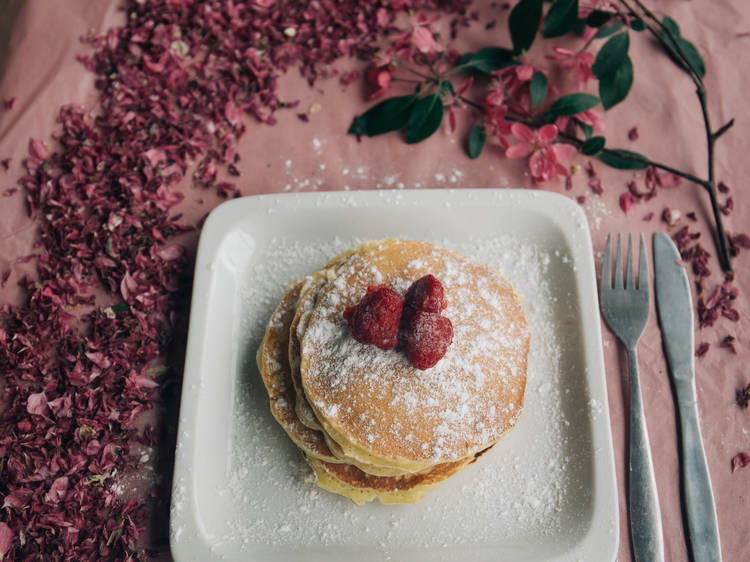 "Cheongdam Dong Brunch" serves almost as a proper noun now in Seoul. The area offers a variety of Western brunch dishes including eggs Benedict, pasta and pancakes. On a chill weekend, you might even spot a celebrity or two while dining at these Cheongdam Dong brunch cafes. Blueberry pancakes at Queen's Park, quiche and crêpes at Ciel de Monet, burgers and aged steaks at Vault +82, sandwiches at Rubrica, Fench delicacies at Bistrot de Yountville, fresh pasta at Tutto Bene and more.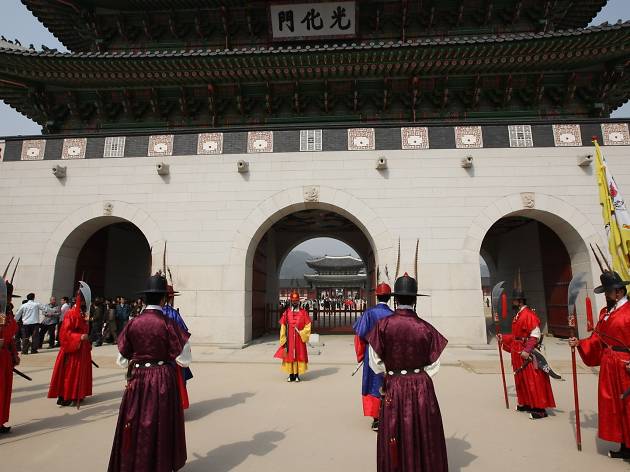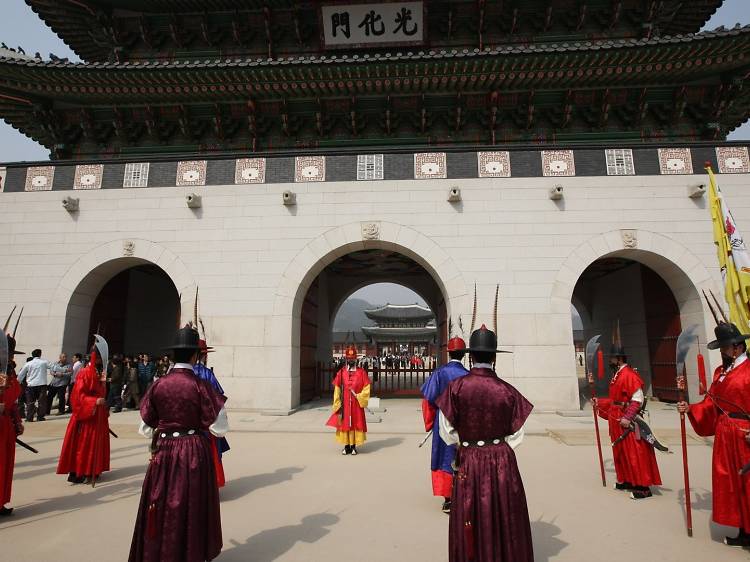 The Opening and Closing of the Royal Palace Gates and Royal Guard Changing Ceremonies are not-to-miss events for those who are travelling in Seoul. The Sumunjang who, during Joseon Dynasty, served as the Royal Guards of the Gwanghwamun, the main gate of Gyeongbokgung Palace and the 4 main gates of Seoul can be offer quite a lot to see during the ceremony. The reenactments of the 15th century Joseon are held twice a day. After it ends, you can take a walk around beautiful Gyeongbokgung Palace. If you're looking to find something more special, make a visit to Gyeonghoeru Pavillion which has recently opened to the public.
Amidst the skyscrapers stretching straight into the sky, there is Bukchon Hanok Village offering tranquility and a chance to have a peek at the past. If you are not so in shape to walk all the way from Bukchon Village 1 Hill to the 8 Hill, you can go up to the Bukchon Village 6 Hill and take a picture of yourself with the entire Seoul as the background. People actually live in the area so it is best to avoid late hours at night. There is also Bukchon Traditional Crafts Center located on the hill, where you can try making traditional mulberry tree paper, handkerchiefs, paper dolls, ornaments and stone rings yourself.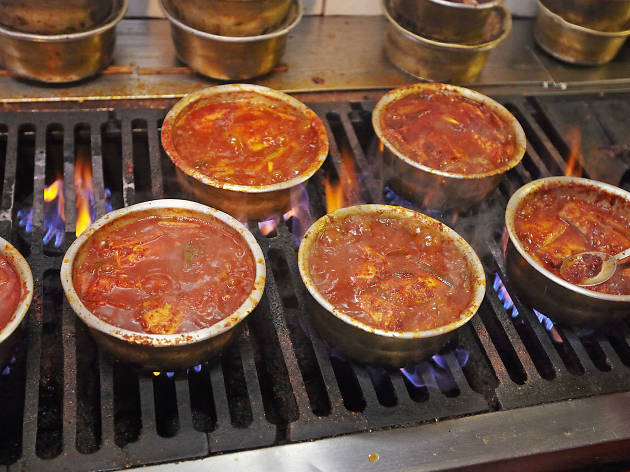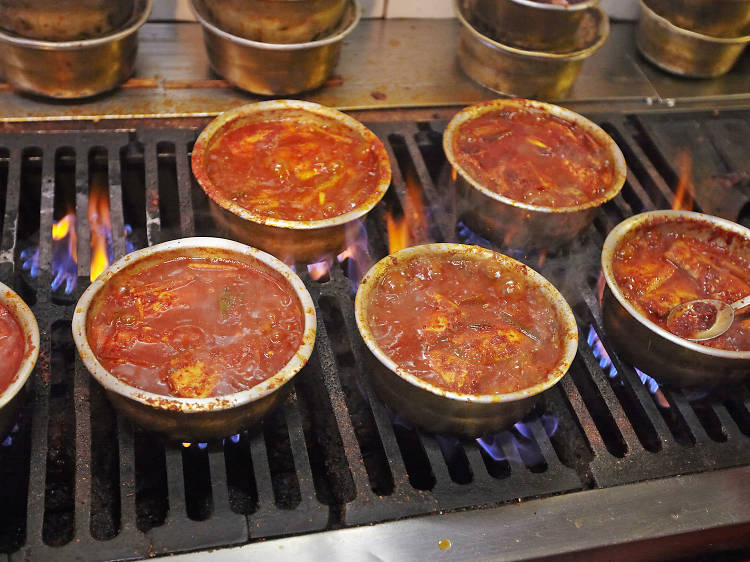 "If you can't find it in Nadaemun, don't even sweat searching for it in Seoul." Namdaemun Market, filled with more than 10,000 stores, is famous not only for being the biggest market in the city but also for the variety of traditional dishes that it offers. Among the selection is the braised cutlassfish cooked at Namdaemun's cutlassfish alley. Formed around 1988, this extensive division is filled with numerous eateries. If it's difficult to decide, go with Huirak Sikdang which is known for its spicy red pepper braised cutlassfish served in a dented nickel-silver pot. Remove the bones carefully, mix your rice with the spicy sauce and enjoy them together with a piece of seaweed.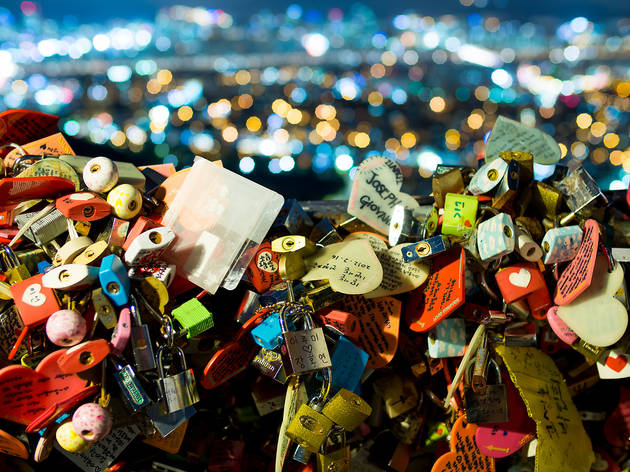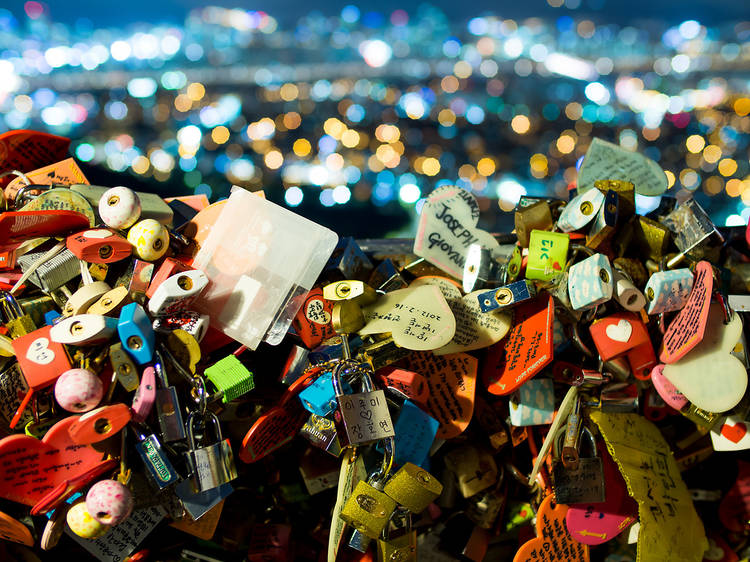 7pm-9pm ▶ Make a wish at N Tower Observatory
There is a myth that if you write a love note on the lock offered at N Tower and throw the key down the mountain, your love will last forever. But, of course, you can write down whatever you want. Many write something inspirational for themselves or for your family, and you can also find many locks that read: "Let me win the next Lotto!" The Seoul N Tower, located at the top of Mt. Namsan, is 236.7m high, offers a 360-degree panoramic view of the city. If you're not in love with anyone at the moment, you might fall in love with the city once you're at the tower.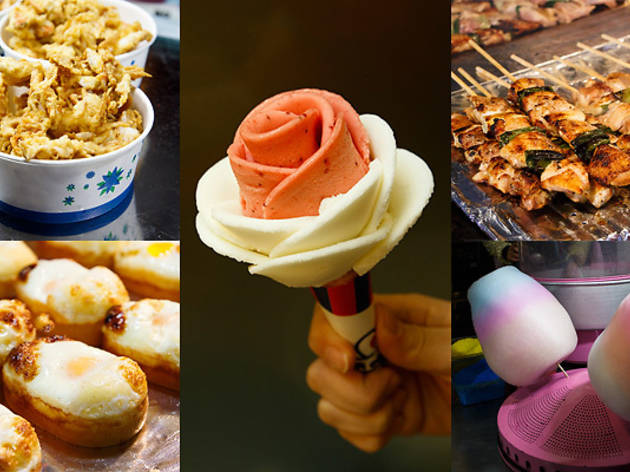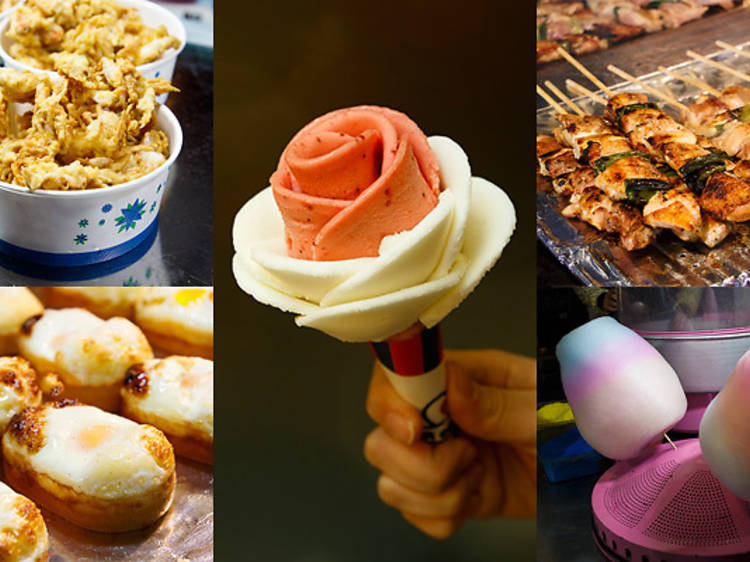 Packed with pojangmacha (tendted food carts) and tourists and locals alike lining up to try new snacks, Myeongdong adds another dimension to the street food game. Tteokbokki, fish cake or hotteok are great but they're considered pretty much basic here. Grilled scallops, potato tornado, cheese potatoes, beef steak and even lobsters are cooked up at these little carts. Top off your fun and inexpensive meal with a selection of dessert: fresh pomegranate juice, 32cm-long ice cream, fresh strawberry mochi and many more.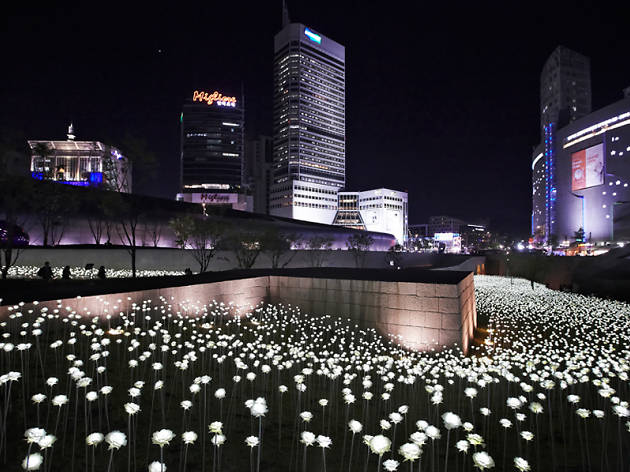 At Dongdaemun Design Plaza, there is a flower that blooms only at night. Well, 25,550 roses, to be exact. DDP's rose garden features a field of white LED flowers that light up once the sun goes down. Taking a photo is a must in the backdrop of quite surreal-looking flowers that never fade. And, of course, you can check out DDP itself: the location of the bi-annual Seoul Fashion Week and Chanel's 2015/16 Cruise Collection show, this quite futuristic landmark has been designed by world-renowned architect Zaha Hadid.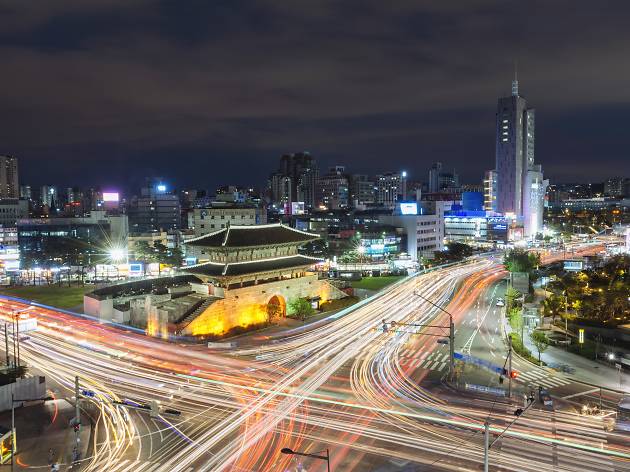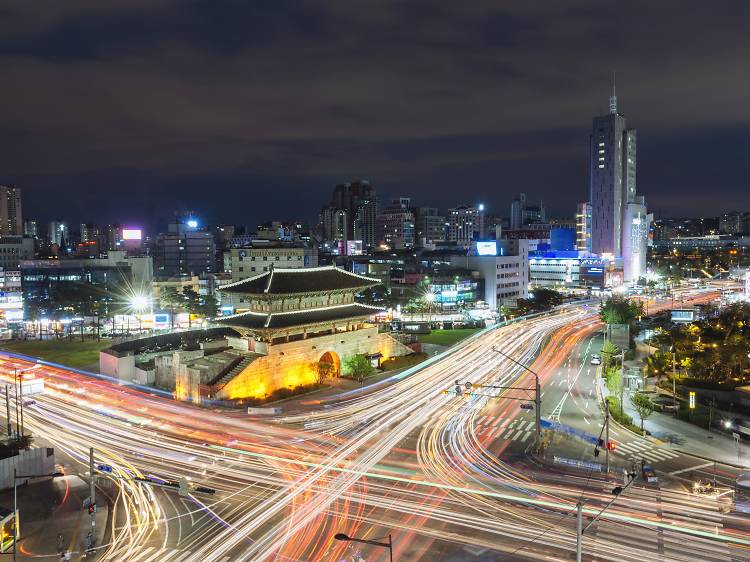 Known primarily as Seoul's 24-hour shopping district, Dongdaemun is home to all-night shopping and some of the cheapest street eats in town. For an affordable wardrobe update, head yourself to the retailers of the area such as Doota and Migliore. With the increasing number of visitors, some of the wholesalers including New Zone, Yours and Designers' Club are offering a few retail sections inside as well. From 10pm, sellers fill the area around Dongdaemun History & Culture Park Station (exit 10 to 3) and behind DDP, offering t-shirts, pants and accessories at an affordable price (around 10,000 won). Make sure you bring cash as many of the stores don't accept credit cards.
Show more