Eclectic, industrial Seongsu
If you carefully explore the area between Seongsu Station and Ttukseom Station, you might discover your new favorite hang out spot when you least expect to.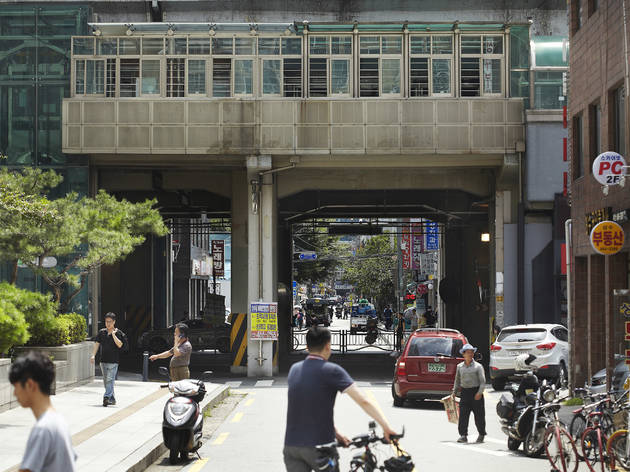 1/3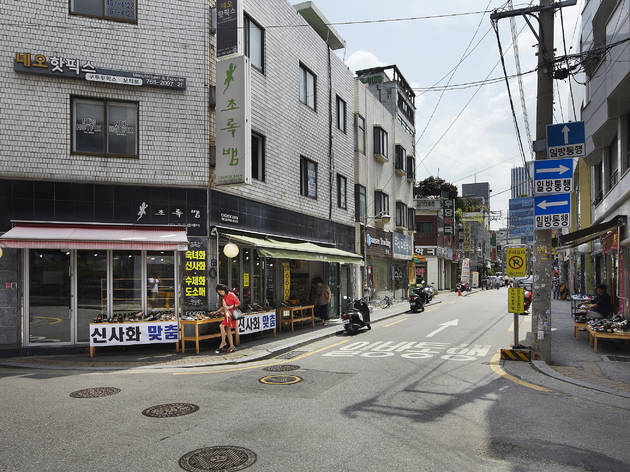 2/3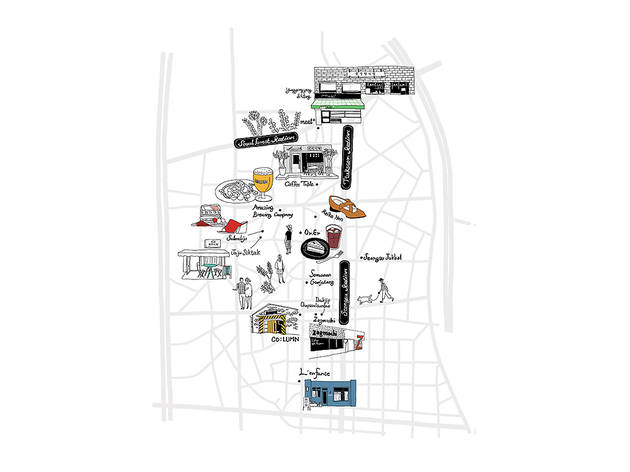 3/3
With Seoul Forest Station in the middle, the residential quarter of Seongsu-dong is to the left of it. Ever since upscale high-rise apartments started being built here in 2011, it has been the district to be in. Starting from 2014, when social venture corporations, social enterprises and young designers started settling here, the neighborhood has taken on a new vibe. The Seongsu-dong that is often mentioned by Korean millennials on social media refers to the area to the right of Seoul Forest Station. It's one of the few semiindustrial areas left in the city and is home to a wide spectrum of industries, such as shoe factories, car repair garages and printing houses. Seongsu Handmade Shoe Street is also located here. Recently, this neighborhood has earned another name—"Café Street." Gallery CO:LUMN, which opened this past May; Orer; and Zagmachi, which has been around for quite a while, have attracted new customers to this neighborhood.
Shop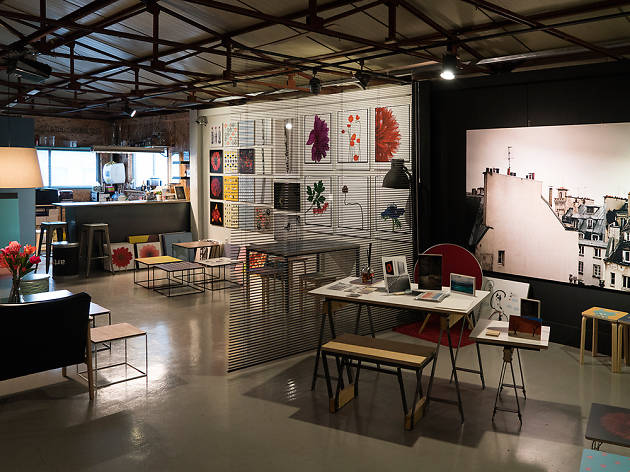 Ever wanted to have a photo you took with your DSLR printed in professional quality, perfectly framed and hung on that empty wall of yours? Hidden in the factory district of Seongsu-dong, Lamina (from the word laminate) is best described as a private printing and framing workshop, and is actually providing services to many local photographers. Opening the large iron doors, you will be mesmerized by the sound and smell of a woodshop. It is recommended you take a quick walk to see the inner workings before heading up to the showroom on the third floor. The company first ventured out with their frameless picture frames which have now become their specialty. Customers can bring in their digital files, choose from a variety of paper and high-grade acrylic (both from domestic and foreign manufacturers) all available in the showroom, and have their frameless frame created in whichever size they desire. As Lamina mainly caters to large brands and photographers, they won't be providing any photo editing services, so make sure you bring in the perfect shot. The showroom is also a space to purchase pre 'frameless' framed pictures with friendly prices starting from 50,000 won. Although this part of the company is different (named Arty Goodthing), they work under the same roof and is operated by the same director. As the director has worked with respected Korean photographers (including Kim Jung-man, An Woong-chul and fashion photographer Park Kyung-il among others), it will be a chance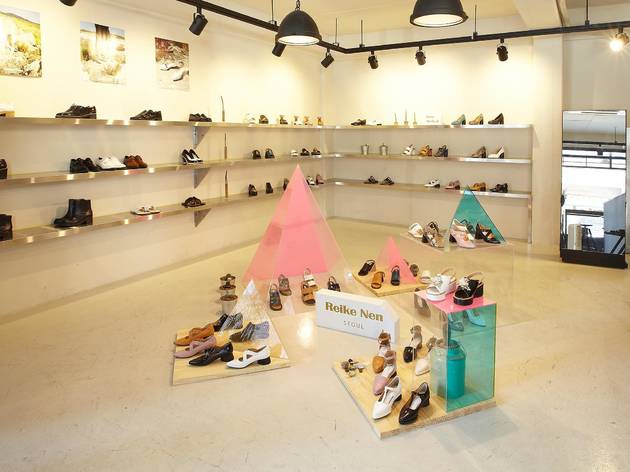 Yoon Hong-mi, who used to work as a shoe designer at Handsome, launched this handmade shoe brand in 2010. Reike Nen's shoes have simple and soft lines without overly flashy decorations or colors, which means that they go well with any outfit. The soles of the shoes match their overall designs and you can have your shoes custom made. Their shoes are more than just attractive—they are comfortable.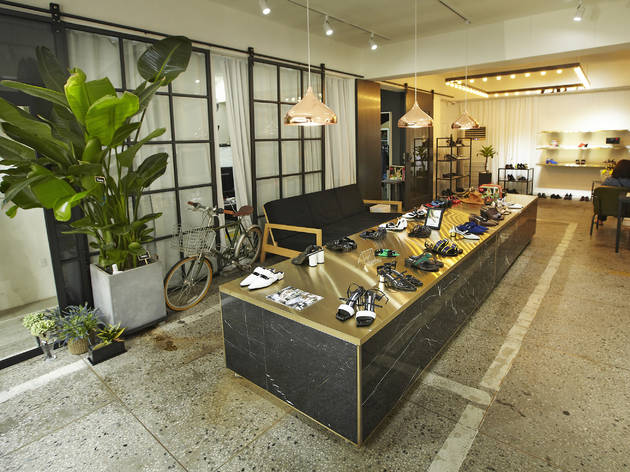 SALONDEJU, launched in 2014, is a shoe brand for women led by designer Ahn Seong-ju. They sell their products online as well, but this showroom is the only place where you can actually try on their footwear. They are famous for reinterpreting classic styles in modern ways, such as red or teal shoes that are designed in a simple and feminine manner. As the products are made to order, it takes about two weeks for them to be ready.
An insider's talk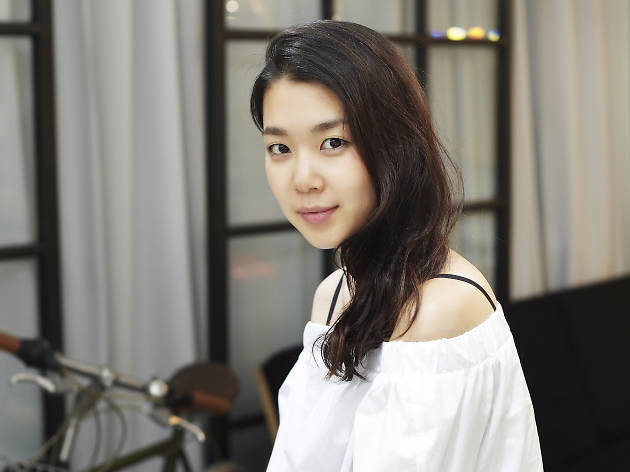 There are a lot of shoe and leather factories in Seongsu-dong. Since I design shoes, I visited here often, even before I opened a showroom in the neighborhood. I believe that the atmosphere of the area has gotten younger, as I see more and more young people and cafés.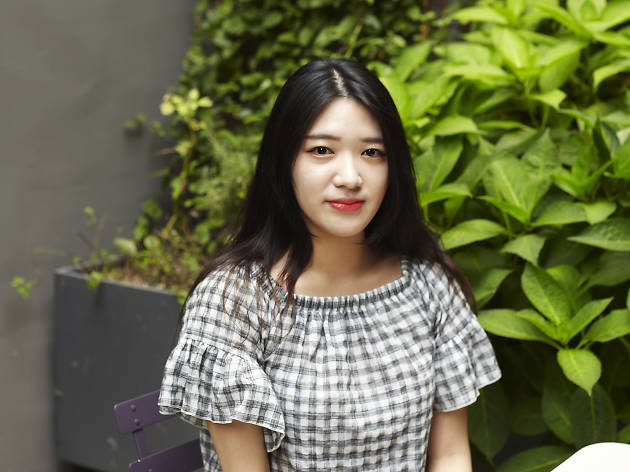 I first came here because my friend told me that there are a lot of pretty cafés here. I was attracted to or.er the most because I heard that it was like a garden. Because it's named Café Street, I thought the cafés were lined up on one street. It's interesting to see a café like this hidden between the alleys and arcades. I would love to come here with my mom, and I like that it is not too crowded during the week.