Fashion model, Ji Hyun-jung
An insight into this fashion model's favorite spots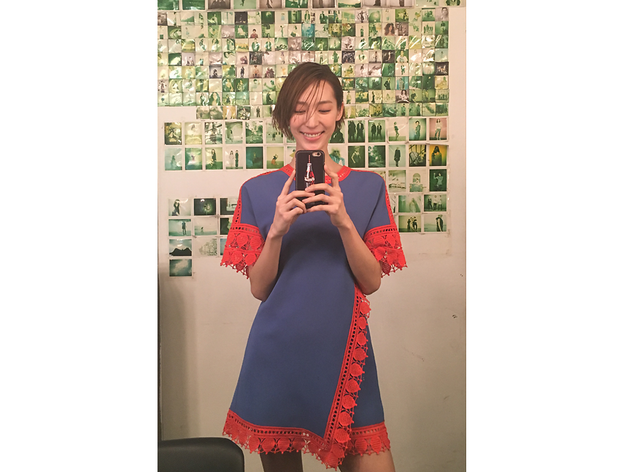 Model and winner of the Model of the Year at the Night of Fashion Photographers, she works between NYC and Seoul. Appearing in several fashion shows and pictorials, her Instagram account is filled with her favorite movies and music, her working out and her fashion tastes.
THREE FAVORITE PLACES IN SEOUL
"I frequent here because they sell a lot of interesting items at a good price. This shop is also a showroom for the brand. As a result, the director's choices are clear, and one can be inspired by their creative choices. While only a small store in Huam-dong, the charm of the place makes you feel like you are in Paris."
Read more
"The exhibitions here focus on modern art. Although it can be a bit difficult for me to always understand this type
of art, the Daelim Museum features contemporary art that's more accessible for the casual enthusiast."


Read more
Zebra
"I love old music. This is the perfect place to sip wine while listening to music from the 80s and 90s, the time period when I was born. Not too vintage or too light, the atmosphere is very relaxing. I visit here when I am sick and tired of overly luxurious places and when I feel like listening to my favorite music".
BEFORE IT'S HOT
"I was passing through Huam-dong and just happened to stop by here on their first day of opening. The café's colors stand out and they offer Manufact Coffee on their menu. With their asymmetrical lines and potted plants, the interior is definitely something else!"
Read more
RECOMMENDATION FOR OUT-OF-TOWN VISITORS
"Because of my job, I often visit trendy places. However, I would take my international guests to this museum as it offers something that you can't find in other countries, in that it is uniquely Korean. You can only visit the museum by making a reservation and going on a private tour."
Read more