Hot spot: Bangbae 42-gil
Spotlight on Gangnam's "in-between" street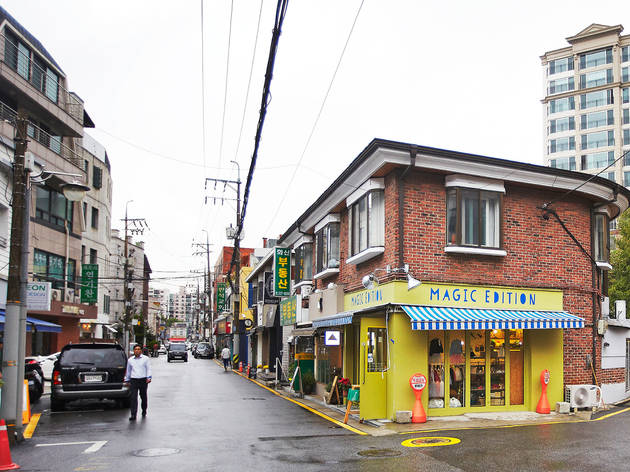 If Gangnam was a high school clique, it's easy to know who Garosu-gil would be—the queen bee. Perhaps Seorae Village would be the one who studied abroad in Europe, and Bangbae 42-gil? She'd be the quiet and reserved one who's always active. Go to her house decorated with crochet ornaments and she'll bake you donuts straight out of her oven while classical music wafts in from the background. The lesser known of the popular girls, she's the one that always managed to remain unpretentious and kind. Known as the "in-between" street of Bangbae-dong, Bangbae 42-gil has quietly emerged with a slew of cafes, florists, restaurants and DIY studios. With Seorae Village bursting at the seams and only ten minutes away, Gangnamites who are stubbornly opposed to crossing the river are now finding solace here. In an area that's still fiercely residential, you'll often find parents going for leisurely strolls with their children down the street or older women (too stylish and perm-less to be called ajummas) taking classes on how to make perfume or paint a ceramic vase. Thriving since 2013 and becoming home to several more venues since then, Bangbae 42-gil has evolved into a small community in its own rite. Monthly flea markets are held throughout the year (for more information go to: facebook.com/42gil) and the stores are working together to strengthen the street's identity. Move over Garosu-gil. It's time for someone else to be in the spotlight.
Restaurants, cafes and bakeries
Design and interior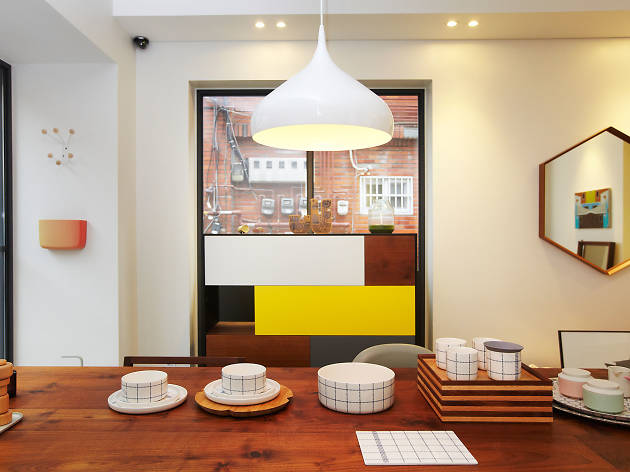 Admirers of '70s American style can find pieces of furniture to be enamored with at PS 23. In a store that's overwhelmingly silent, the furniture speaks for itself. Designer Yu Chung-ah comes from an interior architecture background back in New York. Here in Seoul, her high-end polished wood furniture can cause those with the humblest of finances to dream. From her handcrafted wooden bookshelf offset in both muted mustard yellow and gray to her elegant children's furniture (versatile for many ages), her furniture is seductive, to say the least. If you have the chance to speak with Chung-ah you'll find that she's as stylish as the furniture and apt to customize both accents and furniture pieces to your personal style.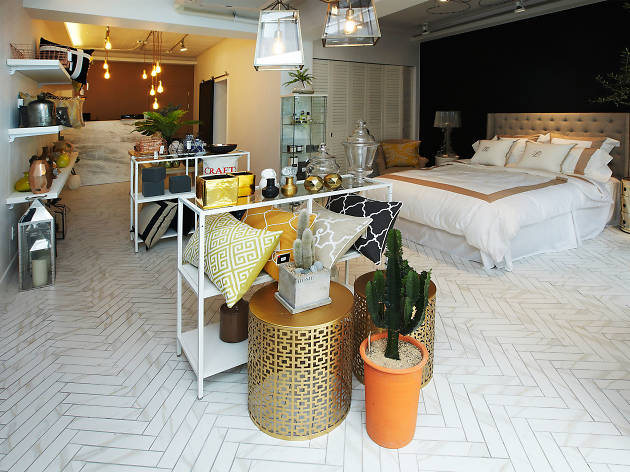 With more than a decade of professional experience, owner of Marmelo Designs, stylist and consultant Lee Kyung-hee operates her showroom at this location on Bangbae 42-gil. Entering the showroom, you get a taste of her personal style with the elegant white bedding and detailed, colorful cushions on display. Even though the colors are vivid, they still manage to give off a natural sense of calm. At Marmelo Designs provides consulting for all your interior design needs as well as bedding and cushions. With imported fabrics from France and the U.S., Kyung-hee designs the cushions at Marmelo herself. The products available at Marmelo make for upscale gifts perfect for newlyweds or housewarmings.
Nation's first perfume museum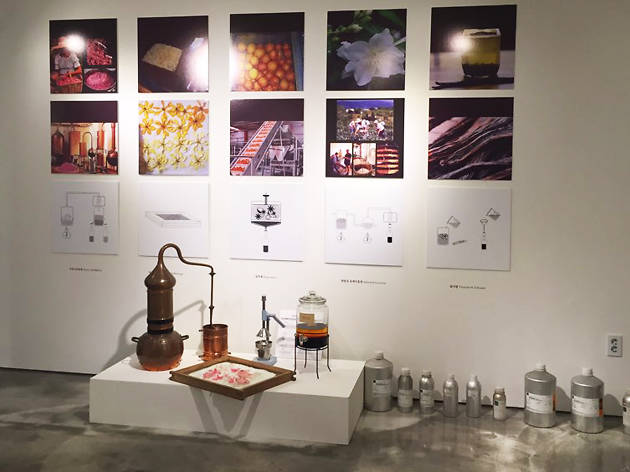 Created by Korea's top perfume designer, Jeong Mi-soon, this spot on Bangbae 42-gil is Korea's first perfume museum. Inspired by the French commune of Grasse (often considered the world's capital of perfume), Mi-soon hopes to turn Bangbae 42-gil into Seoul's perfume hot spot. Mi-soon, who also owns G.N Perfume Studiom and runs classes on the same street, wanted to create a space where people could experience scents beyond just "smelling them" unconsciously. Opened just this past September, Muséede Parfum plans to hold exhibitions that offer scents as an entire body experience.
Fashion for kids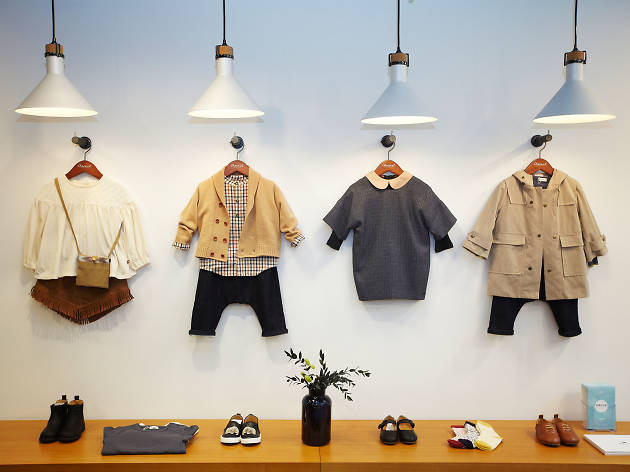 With its vibrant brown frame, and stylish children's clothes on display, Choco El (short for "chocolate elephant") will have you stopping to look inside, regardless of whether you have kids or not. From 100% cotton onesies for babies as young as six month old made to rompers for 10-year-old girls, their tones range from charcoal navy to grayish pink and ivory white. Their t-shirts that average about 30,000 won may be easier to gift for your friend's children than to buy for yourself. Slip-ons and comfortable boots in the shoes category are some of their best-sellers and accessories (socks, hats and hair bands) make for less intimidating gifts to buy when shopping on a budget. Come visit Choco El's only store in Seoul when looking to buy something stylish for your child or your friend's kid.
Ciel Marin and its sisters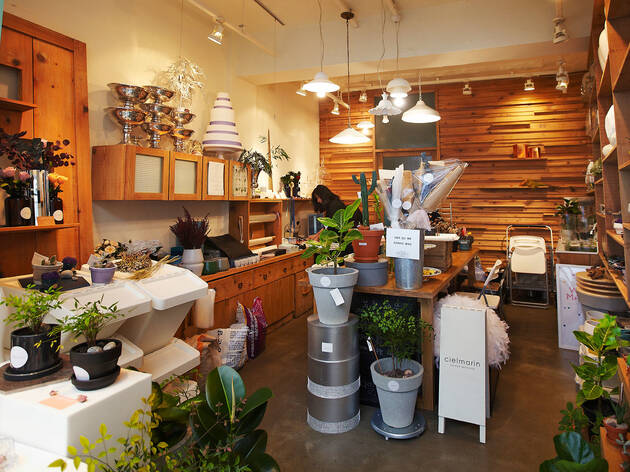 A nine-year veteran on the street, Ciel Marin can easily be credited with believing in the neighborhood before anyone else did. Arranging flowers for parties at all of Seoul's hottest hotels (JW Marriott, W Walkerhill, Banyan Tree and more), this flower botique manages to make well-thought-through, elegant bouquets for walk-in customers. Also, available for purchase are preserved flowers (real flowers, but made to last for about three years) as well as potted flowers, cacti and vases. Upon setting foot in the store you'll be greeted by three smiling sisters, who also host flower-arranging classes at the shop. In a city that sees businesses open and close on a daily basis, Ciel Marin has, without a doubt, found the secret to longevity.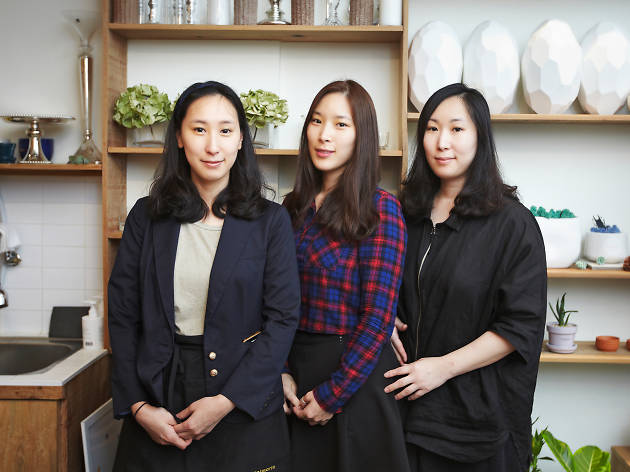 Local talk: Ciel Marin sisters
What was Bangbae 42-gil like nine years ago?
Moon Hye-young It was quiet enough to say that there was nothing here, which was pretty typical of streets in Seoul in the '80s and '90s. Around two or three years ago, small studios and cafés started to open—giving life to a whole new culture on this street. We would never have guessed it!
Why did you decided to open the store here? (Despite knowing not much was going on.)
Moon Hye-young Oh, we don't necessarily think a neighborhood has to be bustling in order to start something there. Us Bangbae-dong veterans who've grown up with this street just wanted to be here, the place we are the most familiar with.
It's quite impressive for siblings to work together like this.
Moon Ju-young Hye-young, our youngest sister, was the one to first become a florist. Na-young handles most of the finances and I'm in charge of a lot of the designs.
What's something you think can be improved on this street?
Moon Na-young We always feel a little sorry for the people who bring their cars as there's not a lot of parking in this area!
What do you like about this street so much?
Moon Ju-young Us Bangbae locals are always sharing ideas with one another and immersing ourselves in this creative community whilst watching it grow. It's really the people that make this neighborhood what it is.