The 11 best restaurants in Sheffield
From high-end establishments to quaint afternoon tea spots, these are the best restaurants and cafés in Sheffield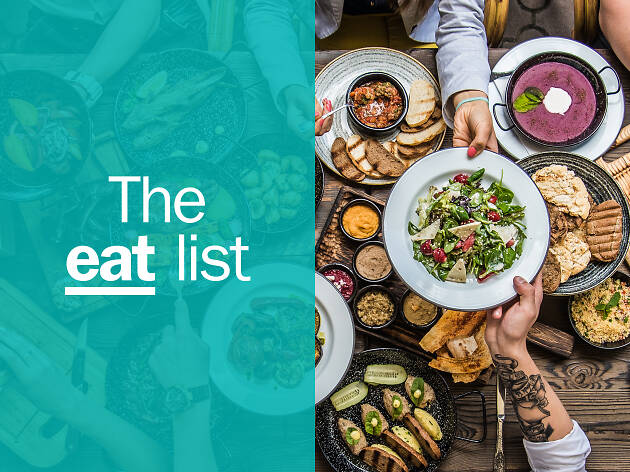 Sheffield is known for its lovely accent, massive university and range of things to do, but somewhat less known for its great array of independent restaurants, bars and cafés. In fact, this student city has a varied food and drink scene that caters for all budgets – you can find street food, sourdough bakeries and even fine dining in a shipping container. So if you find yourself in Sheffield and need somewhere to eat, check out our guide to the best joints in town.
Best restaurants in Sheffield
1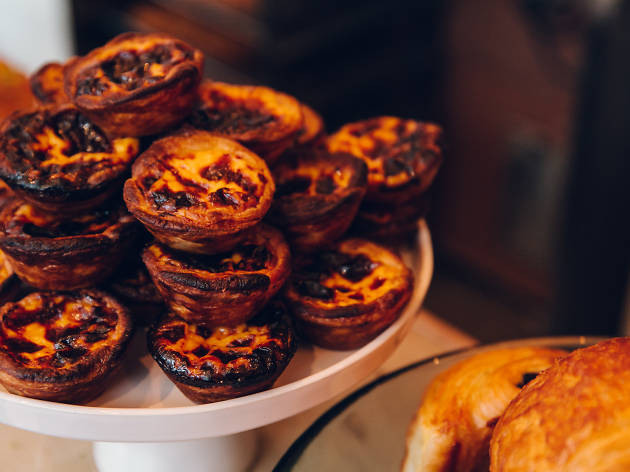 India Hobson
Why go? For fresh bread and a creative brunch menu.
Forge began as a humble bakery, then it branched out with a café, and now that café has monthly supper clubs, cocktails, burgers and shakes. But the star of the show will always be the bread. Baked fresh every day, right next to the café, which has greenery hanging from the ceiling. Order the Mexican-style huevos rancheros for brunch, but don't leave without a loaf of sourdough or a treat to take home.
Price: Budget
2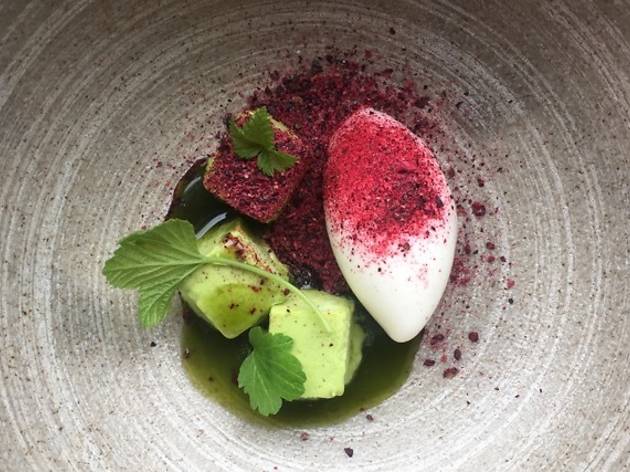 Joro
Why go? For its eight-course tasting menu.
With its hyper-local produce and ample tasting menu, modern British restaurant Joro is one of the swishest eating establishments in Sheffield, even though it's in the Krynkl shipping container development. At this award-winning joint, seasonal small plates are beautifully presented and fashioned from local ingredients. It costs £45 for eight courses. Wear stretchy pants.
Price: Blowout
3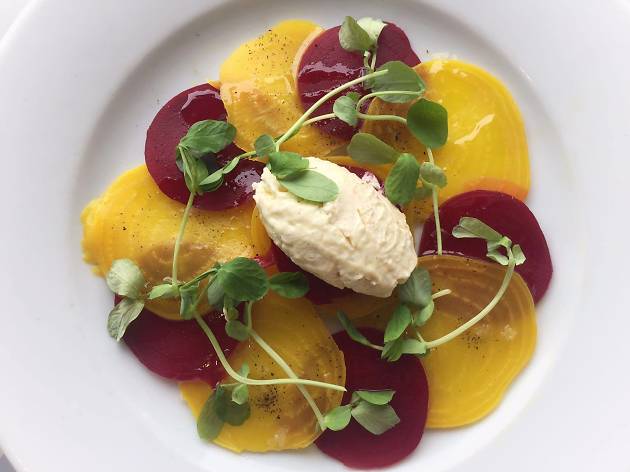 Nonnas
Why go? For an £8 plate of authentic pasta.
The first Nonnas opened in Sheffield in 1996. Since then the Italian restaurant has become a favourite throughout the city, serving authentic Italian food at reasonable prices in a happy atmosphere. From 5pm to 7pm on most days, Nonna's offers £8 bowls of pasta (the eight-hour slow-cooked Italian sausage with tagliatelle is a real highlight), so head here if you're on a budget but you don't want to compromise on quality.
Price: Mid-range
4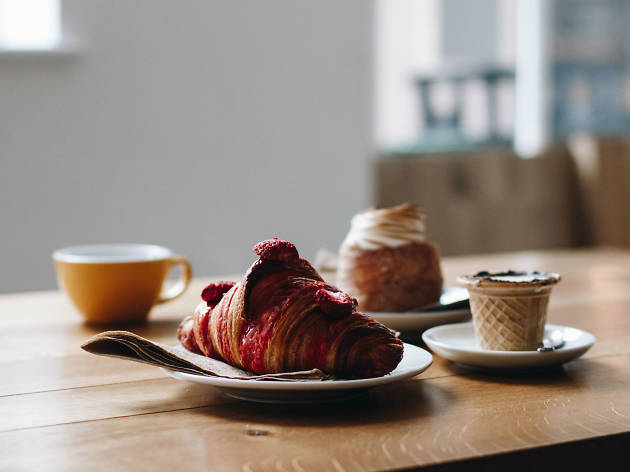 Steam Yard Coffee
Why go? If you're a coffee snob or gluten-free.
Steam Yard has spectacular coffee, a glorious courtyard and lots of colourful, gluten-free baked goods. It's a casual spot that makes up for its lack of a sit-down menu, with loads of doughnuts and cakes. In summer it brings in ice cream from Peak District Dairy and puts scoops of it inside doughnuts. Grab a coffee and a treat, then take it to the courtyard and indulge in the sunshine.
Price: Budget
5
The Milestone
Why go? For the city's best Sunday roast.
This gastropub is famous for its succulent Sunday lunch, but it does brunch, dinner and an early-bird special, too. It's such a hit with locals for special occasions that there's a graduation menu for the university students in the area. Plus, it has its own cookery school where you can learn to roast an entire pig in a day.
Price: Mid-range
6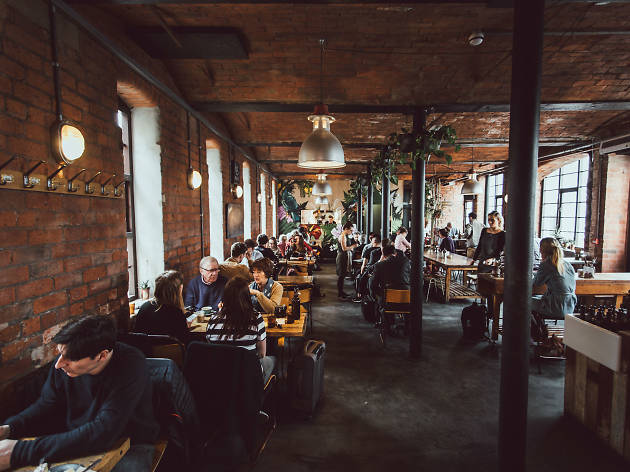 Tamper
Why go? For the finest brunch and coffee to ever pass your lips.
Run by two New Zealanders with a passion for a right proper brew with your brunch, Tamper makes for a great place to while away an afternoon. Their coffee is award-winning and the grub is top notch. The Big Kiwi Breakfast is sure to stifle any hangover, while Friday nights offer an opportunity to prepare for said hangover with a late, boozy opening.
Price: Mid-range
7
The Vintage Pantry
Why go? For afternoon tea in an antique store.
This quaint little café is on the top floor of the Sheffield Antiques Centre. If you like mismatched tea cups and delicious sponge cakes this is the place for you. Freshly baked scones with jam and clotted cream come on an afternoon tea tier that also includes classic sandwiches. On the savoury side, there are toasties, salads and classic jacket potatoes.
Price: Mid-range
8
Otto's
Why go? For the delicious food and BYO drinks policy.
Otto's is well-known in the area for its vibrant atmosphere (belly dancers and magicians are the regular live entertainment, you've been warned). Its huge menu is packed with Middle Eastern delights, like lemon chicken, fish tagine and, our highlight, baked goat's cheese. Bonus points for catering to large groups and letting everyone bring their own drinks.
Price: Mid-range
9
Street Food Chef
Why go? For the best tacos in town.
This all-day Mexican canteen has done well for itself in Sheffield. It was once a street food stall that only cooked up tacos for dinner, but now there are four locations across the city serving breakfast, lunch and dinner. Our pick? The 12-inch chicken burrito in smoky tomato sauce, with black beans, salsa, rice, sour cream and loads of guac. The perfect bite to accompany a margarita, or a late-night journey home.
Price: Mid-range
10
Matt Rock
Why go? For a pre-theatre meal.
Ego's proximity to the Crucible makes it a stellar spot for dinner before a show. It's a light and airy Mediterranean spot that has mezze boards, stone-baked pizzas, steaks and kebabs. It's great at catering for dietary requirements (there's a whole vegan menu) and it's right next to the city's Winter Garden – an urban glasshouse filled with more than 2,000 different plants.
Price: Mid-range
11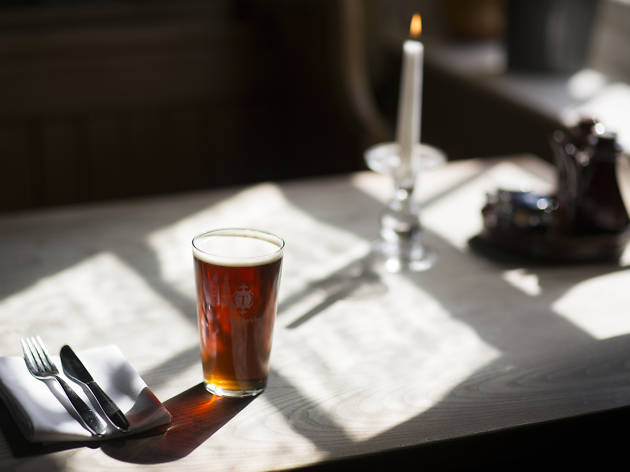 The Cricket Inn
Why go? For a hearty pub meal among the locals.
This dog-friendly gastropub is right by one of Sheffield's most popular parks, so it attracts those who are looking for a hearty meal after a bout of exercise or lengthy stroll with Fido. Chefs use a massive charcoal oven to serve up the likes of lamb rump and beef short rib (so big you have to share), but there's also a buttermilk fried chicken burger and a beef-shin and pea pie for those not in it for a big feast.
Price: Mid-range
Discover Time Out Market: the best of the city under one roof
Now time to plan your trip
Discover the city's grand parks, gardens, independent shops, restaurants and bars with our guide to the best things to do in Sheffield.