Heads up! We're working hard to be accurate – but these are unusual times, so please always check before heading out.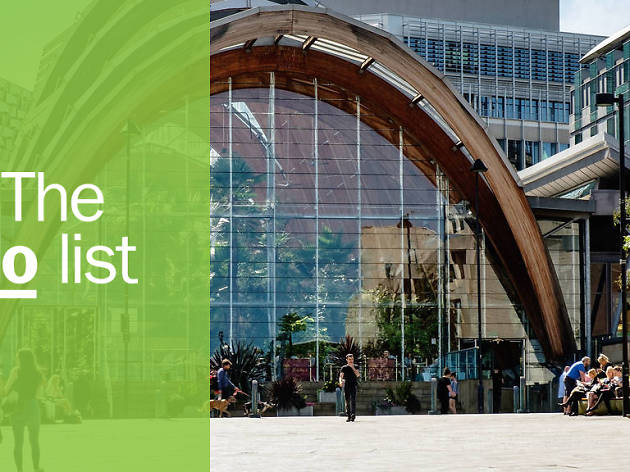 The 13 best things to do in Sheffield
Looking to explore this fascinating "Steel City" and its industrial past? Here are the best things to do in Sheffield.
When Sheffield's steel industry was at its height in the nineteenth century, the pollution generated by the factories meant that suburban developers took to the surrounding hills to create places to live, breathe and enjoy—and the best things to do in Sheffield slowly took shape.
These days, those central old factories house Sheffield's thriving arts, cultural and culinary destinations. Venture hillside for parks, gardens, independent shops, restaurants and bars. There's a symmetry to Sheffield's industrial past and cultural present that's more distinctive than in most cities. Those Victorian suburban parks helped it become one of our greenest cities while its cultural revival makes it one of our most interesting.
Done something on this list and loved it? Share it with the hashtag #TimeOutDoList and tag @TimeOutEverywhere.
Find out more about how Time Out selects the very best things to do all over the world.
Best things to do in Sheffield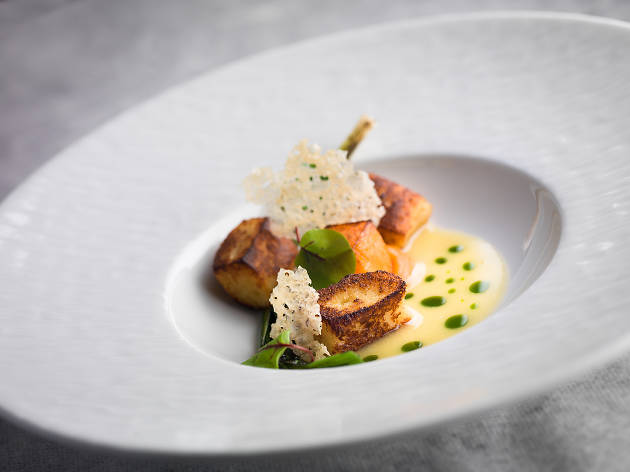 Rob Whitrow
What is it? Sheffield's best fine dining restaurant and winner of numerous awards offers exquisite cuisine in a classic, exposed brick setting in the city's leafy suburbs. Taster menus with matched wines offer the full sumptuous experience.
Why go? Because you'll enjoy among the best food and wine in the city and, while it's not cheap, you'll be there for hours. Vegetarians are well catered for too. Go on, give your taste buds a treat.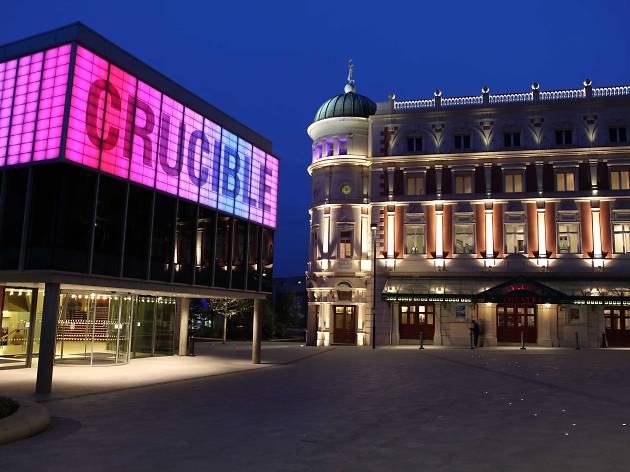 Craig Fleming
What is it? Sheffield's finest theatre combines visiting productions, from the likes of the National Theatre, with its impressive in-house programme.
Why go? The quality of productions at The Crucible is second to none and its innovative design keeps all 900-plus members of the audience intimately close to the action on stage.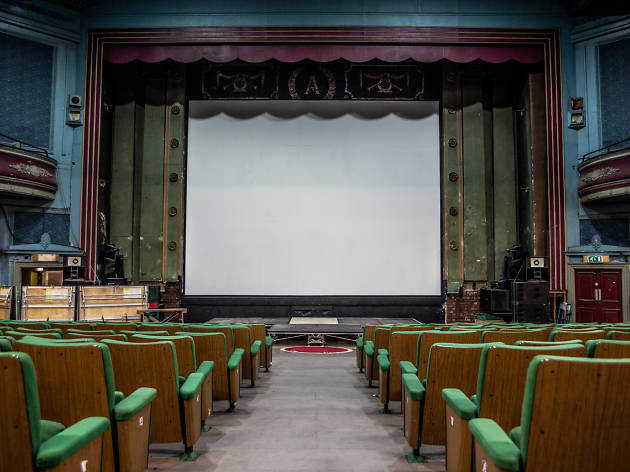 Abbeydale Picture House
3. The Abbeydale Picture House
What is it? A beautiful 1920s Grade II listed cinema that has been long-neglected but is now in the ongoing process of renovation. It puts on an eclectic programme of film screenings and live events.
Why go? You may well go to be impressed by the magnificent space but it's the clever mix of events that will bring you back. Enjoy yourself while supporting a great building's restoration to its former glory.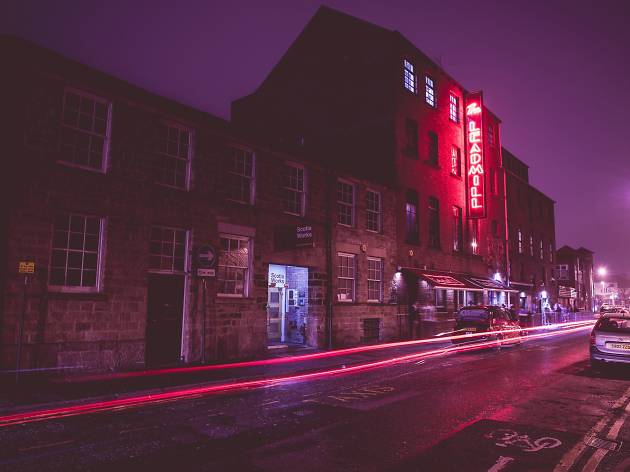 Elouisa Georgiou Photography
What is it? A legendary venue, primarily known for music, that has been a stalwart of the performance scene in Sheffield since the early 1980s and continues to present a great line-up of live events.
Why go? It's not just Sheffield's best live music venue – it hosts cinema, comedy and club nights too, in what was once a flour mill. Not a lead mill. Plus Jarvis Cocker once directed a panto there.
Sue Hartley Photography
5. Tropical Butterfly House, Wildlife and Falconry Centre
What is it? A wildlife park in North Anston, a few miles outside the city, where you can spend the day getting close to otters, lemurs, meerkats, farm animals, birds and butterflies.
Why go? To entertain the kids. This place is fun, educational and captivating, with daily activities, hands on experiences and a dinosaur trail for if the live animals aren't cutting it.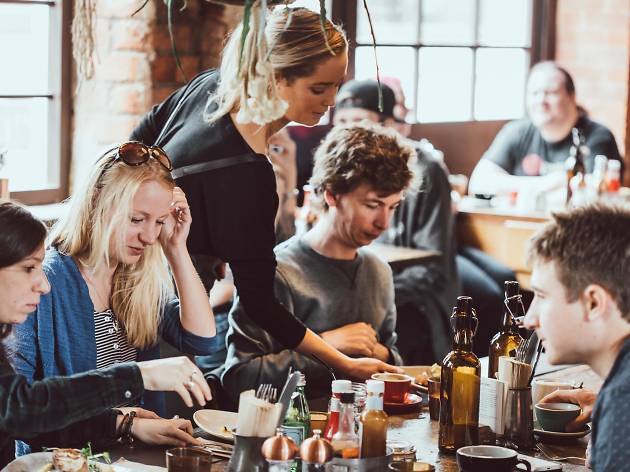 KAHLER
6. Tamper at Sellers Wheel
What is it? A Kiwi-inspired, barista-style café with a tasty menu of light bites and mains to go with its own blend of coffee, as well as other, carefully sourced brews.
Why go? The coffee is great – the café even holds coffee-tasting classes – and the setting, inside a former cutlery factory, is charming – all exposed brick and pillars. It has fantastic cakes and a good kids' menu too. You can start your weekend there on a Friday night when its opening hours extend to 10pm.
Picasa
What is it? The home of avant garde and experimental theatre in Sheffield with an emphasis on new work and talent in drama, comedy and other forms of performance. It's an ambitious place with a daring programme.
Why go? If you like to be challenged, see something new, take a risk or support the work of emerging writers and performers. In the funky bar, The Umbrella Factory, you're literally standing underneath umbrellas!
Museums Sheffield
What is it? A grand old building dating from 1875 that's a museum telling the story of Sheffield from prehistory to today, and is situated in Sheffield's first municipal park.
Why go? To sate or spark your interest in the city of Sheffield. Exhibits range from the archaeological to the artistic, with a strong natural history element, and the museum welcomes touring exhibitions from other institutions such as London's V&A.
Gardeners Rest
What is it? A fine pub with community at its heart. It's owned and run by local people with their interests at the core of what the venue serves and how it operates, an ethos that makes you want to return.
Why go? Because of its atmosphere, fantastic beer selection and the warmth of its decor and spirit. Look out for some great arts and musical events too.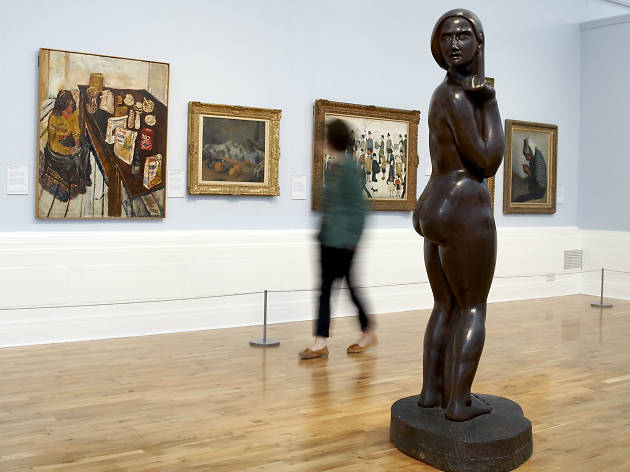 Graves Gallery
What is it? A beautiful, free-entry gallery sitting atop Sheffield's central library that's home to the city's superb permanent art collection comprising a wide range of work from across the ages.
Why go? Nineteenth-century European painting and sculpture sit alongside complementary contemporary works. You can see a Grayson Perry tapestry, a Picasso and a Victorian nude in one place. A haven of peace in the busy city centre.
The Indie Arcade
What is it? Vintage shopping heaven in an off-the-beaten-track location that adds to its quirky charm, giving it the feel of a well-kept secret. Perfect for anyone with a taste for the unusual.
Why go? To get lost inside a warehouse labyrinth of retro kitsch and vintage style where you'll browse furniture, vinyl, antiques, clothing and art for hours. Head to the café for a much-needed rest before you start rummaging again.
B&B Gallery
What is it? A small gallery and screen-printing studio that collaborates with local and international artists and exhibits – and sometimes sells – the work of new and established contemporary printers.
Why go? You'll always see something interesting at B&B – its commitment to working with exciting artists brings fascinating work to this intimate space. While you're there, pop up the road to 99 Mary Street gallery for double the art.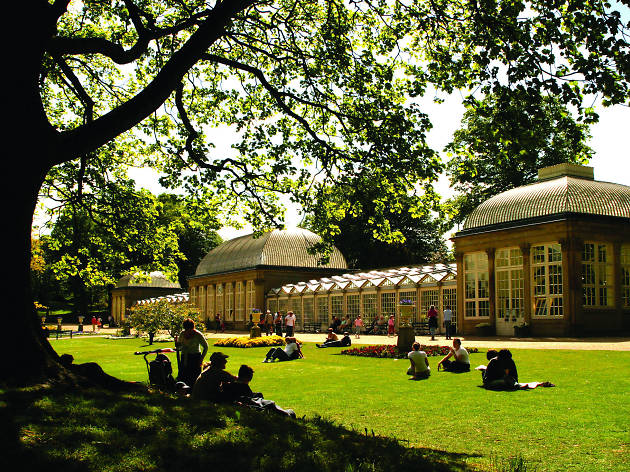 Sheffield Botanical Gardens
13. Sheffield Botanical Gardens
What is it? A grand Victorian garden, with almost 20 acres of land and 5,000 plant species, that sits a mile outside the city centre and is free to enter. There are regular live music, open-air theatre and art events too.
Why go? For respite from the busy city. Stroll through this beautiful park with its sweeping lawns, stunning glass pavilions and formal and informal gardens.
Hungry for a taste of the best eats in town?
This student city has a varied food and drink scene that caters for all budgets – you can find street food, sourdough bakeries and even a fine dining restaurant in a shipping container. Here's our guide to the best joints in town.