La Maison Du Whisky Presents Whisky Live Singapore 2016
1/2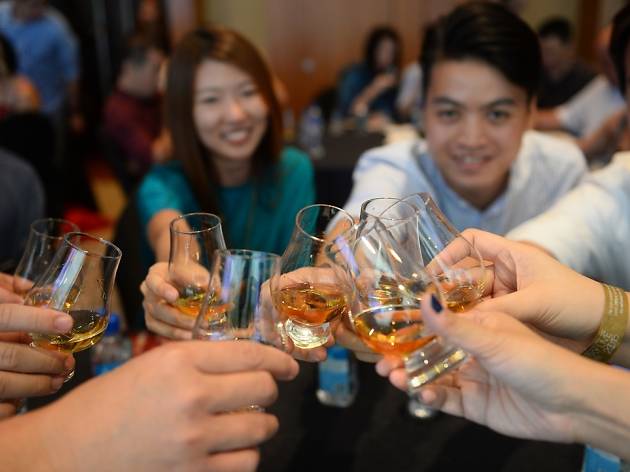 2/2
If you give a dram about the spirit – and you should – then you owe it to yourself to check out Whisky Live Singapore. The seventh edition of the whisky affair showcases more than 300 expressions and over 60 brands, including The Macallan, Old Pulteney, Balblair and AnCnoc. Other craft spirits, including Monkey 47 gin and Chalong Bay rum, are also making appearances.
Besides sampling some of the finest whiskies and whiskeys in the world, sign up for a master class, led by the likes of Whisky Magazine's Dave Broom. The prolific whisky writer is set to host a comparative tasting session of Karuizawa 1965 Bourbon Cask and Karuizawa 1965 Sherry Cask, two super rare cask-strength Japanese nectars. Interested? The class will set you back $588, including two drams of the good stuff.
Else, learn more about the Balvenie, Dalmore, Bruchladich and The Macallan distilleries at the other master classes. They'll only set you back $35 each – but you'll need a ticket ($99-$259) first.