Music & Nightlife
Your guide to the best nightclubs, live music and concerts in Singapore
Interviews
Interview: Subsonic Eye
Taking a page out of Slowdive's dream pop, shoegazing books, Subsonic Eye burst into the music scene in Singapore with their debut album Strawberry Feels back in 2017. It was lauded by Bandcamp as "New & Notable", making it one of the bestselling dream pop and shoegaze releases of the year – not bad for an emerging local band. The homegrown indie-rock quartet then pushed the boundaries of their shoegaze forged beginnings and made a conscious effort to shift their sonic presentation while retaining their signature dreamy sound in their sophomore release Dive Into – which is worthy of a play on maximum volume. But the circuit breaker struck this year and the band went back to basics with the release of an unplugged EP titled Bedroom Sessions – fitting for the stay home period. It was also released as a show of solidarity for migrant workers, with all sale proceeds donated to the non-profit organisation TWC2. Continuing with the ethos of bringing people together through the power of music, the band has live-streamed intimate gigs and virtual concerts a la Baybeats 2.0. And soon, they'll be taking over your screens as part of the annual Rock & Indie Festival (RIF) on November 21, in which they'll perform from LASALLE College of the Arts. But before they plug in and jam on, we chat with the band about virtual concerts, the new EP, and the best salted egg chicken in Singapore. RECOMMENDED: 50 best local songs to have in your music playlist and Local Vocal: fresh music from Singapore this week Photograph: LASALLE College of the Arts Hi Subsonic Eye! First things first, what gets you excited about Singapore?Anything with salted egg! We're especially fond of Taste Good at Sim Lim Square. They've got the best salted egg chicken. You recently released the Bedroom Sessions EP. Share with us the inspiration and creative process behind it.We actually wrote some of the songs back in 2016 when we were just experimenting with music in our rooms with no real aim. They were actually scheduled for an exclusive cassette release but it didn't come through. Fast forward to 2020, we have two new members on board – Lucas on drums and Jared on guitars – and they contributed new parts to the songs which really helped freshen the sound. The EP's release is a show of solidarity for migrant workers, with all sale proceeds donated to non-profit organisation TWC2. Is this a cause close to your heart? Tell us more.It's a really sad situation. All of Singapore's infrastructure, roads, and pavements are built by migrant construction workers that we just take for granted. We owe it to them to help them out in whatever way we can, especially when we're in a position to help. You were recently part of Baybeats 2.0, and the Rock & Indie Festival is up next. What can we expect from your show at RIF?The pre-recording for RIF was actually a couple of weeks before Baybeats, hence, we were quite nervous during the performance. It was our first time on stage in a few months, but after warming up, we found our feet and it was great to be able to jam with everyone! What's it like putting on a virtual concert? How comparable is it to a live staged show?It's a pretty funny and surreal experience because, for starters, you're in a completely empty room with the crew only for company, and then you have to pretend there is an audience that you're rocking out with. We're a band that feeds off the energy of a live audience so pre-recording a performance to imaginary spectators isn't something we're fond of. It's a strange time we're living in right now. The pandemic has emphasised all the more how important art is during times of isolation. There's no doubt that the pandemic has affected the local arts/music scene dramatically. What does it mean to be a musician during these strange times?The pandemic has emphasised all the more how important art is during times of isolation. Many are turning to music, movies and other creative pursuits to keep them sane during lockdown, so as musicians, we are happy that we are able to help people feel connected to one another in these strange and difficult times. Now that live performances are slowly returning to the stage, can we expect a live gig soon?We have something cooking in January. Stay tuned. What's next for Subsonic Eye music-wise?A new, full-length album is coming up, so we'll be releasing more details soon! Lastly, who do you have playing on repeat?We've been thinking a lot about the unfortunate end of the band Her's, so they've been on repeat for a lot of us. Set your alarms for Subsonic Eye's performance at Rock & Indie Festival on November 21 via Facebook and YouTube.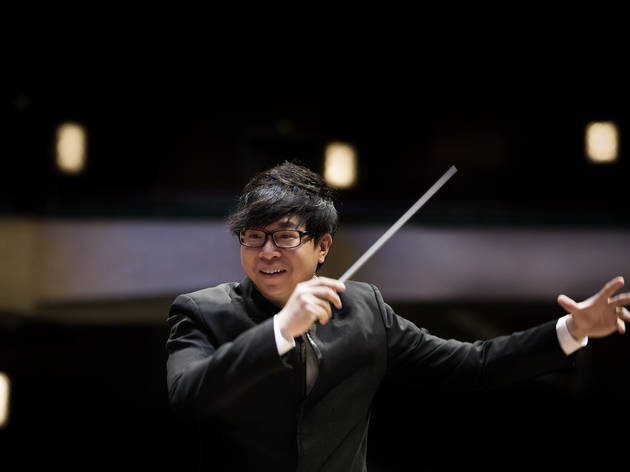 Interview: Kahchun Wong
When the Victoria Theatre and Concert Hall closed its doors during the circuit breaker, the Singapore Symphony Orchestra (SSO) turned to the virtual stage to bring classical music to living rooms across the city. Under the banner SSOPlayOn!, the SSO's digital season showcases video and audio concerts as well as musical treasures from its rich archive. From September 26 to October, it's spotlighting a special showcase where the ensemble performs Debussy's Prélude à l'après-midi d'un faune, as well as iconic works by Wagner and Shostakovich. At the forefront is none other than Kahchun Wong, a protégé of the late Kurt Masur, one of the most celebrated conductors in classical music. Hot on the heels of his mentor, Kahchun was recently conferred the Order of Merit by the Federal President of Germany in December 2019 for his dedicated service and outstanding achievements in Singaporean-German cultural relations which includes being the chief conductor of the Nuremberg Symphony Orchestra. He was the youngest – and also the first Singaporean – to be granted the prestigious title. Today, he doubles as a guest conductor for some of the most distinguished international orchestras including the New York Philharmonic, Japan Philharmonic, and Royal Liverpool Philharmonic. But how does the international man of music deal with the restrictions of the pandemic, especially when physical events remain suspended, and safety measures are to be followed? We chat with the maestro and find out what it means to be a globe-trotting conductor during the 'new norm'. RECOMMENDED: The best places for live classical music according to the Singapore Symphony Orchestra Photograph: Singapore Symphony Orchestra Hi Kahchun! How's life in the 'new norm'?Life in some ways has returned to normal. I was in Singapore for the last six months without doing any conducting except for the SSO performance that was recorded in August. Last week, I just returned to Nuremberg for the Nuremberg Symphony's second season – we're rehearsing for an upcoming performance with 500 people in the audience. There is this strange dichotomy where somehow life has gotten back to normal for me in Germany, but when I look at other regions, I know things are still different. Wait. Are you saying that there's a possibility of live concerts returning to the physical stage soon?In some regions of Europe, cultural life has resumed including classical, jazz, and even dance performances. Singapore seems to be doing fine, with a solid strategy to resume more activities, such as holding performances with an audience. Even with the return of live staged performances, we reckon it'd be different, especially with an ensemble like the SSO. Tell us, how is it like to conduct with limitations?It's like an entirely different time we're living in right now where everyone is trying to cope with all these new restrictions which are constantly changing. We try to do as much as we can with the limitations. Conducting the SSO in August was a very surreal experience. It was the first time I have conducted in six months. I believe it was the first time for many of the musicians to be back too. But there were limitations – only a maximum of 18 people could be in one [space]. We also had to factor in the orchestra managers and personnel who are very integral to the production. I've never seen the SSO reduced in size – besides the string quartets and quintets. Your upcoming digital concert with the SSO is audience-less. Do you prefer performing with an audience or without?Absolutely with an audience. It's all part of the performance – when a composer has written something remarkable, the performers sort of become the guardian of the composition, studying the music and performing it for an audience. And that audience would ideally be live. Imagine the music ending on a high, and no one's there to clap [laughs]. Clapping has become part of the music. With an audience, you could feel this 'electricity' in the hall. But we can't feel that in the SSO [online] performance this Saturday. What's a typical day like as a conductor pre-circuit breaker?A conductor is very similar to every other artist and musician where we spend a bulk of our time by ourselves to practise. As a conductor, I have a musical score to study, and readings to do – there's a lot of learning about the music I have to perform such as the history, geography, and everything else I need to understand the composer to the fullest. During the production week, orchestras have rehearsals for about three to four consecutive days before the weekend shows. There are only three to four hours of practice each day, which is not a lot of time to meet each other, but it's really intensive work – we're all 100 percent focused. The number of concerts depends on the region and the orchestra, so we may have one or up to three a week. This week, I've got concerts on Saturday and Sunday, and I'll be preparing to go to Paris for the national orchestra on Monday for a performance next weekend. Photograph: Singapore Symphony Orchestra Are things more challenging during the pandemic?There's a lot more to keep up. A lot of time is spent reading or watching press conferences. For example, I had to follow the French minister's weekly press conference to understand the situation and the restrictions in the country before flying there. Plus, coping with flights and schedules, it has all become part and parcel of a travelling conductor [during Covid-19 season]. It seems like you've got a really tight schedule. Do you ever get to spend quality time with the orchestra?Yes! For example, [the Nuremberg Orchestra and I] started rehearsals on Wednesday, performed on Saturday, and went hiking on Sunday. But we also had some production meetings with the office about future seasons, the pieces we want to perform, and the soloists we want to invite. These are all part of the administrative responsibilities of a chief conductor, which I am in Nuremberg. What do you love about being a guest conductor for different orchestras?Besides the exhausting flights, I love learning about the city, its culture and food – I love eating [laughs]. They could be big cities or small ones like Liverpool or Toulouse, and have so much charm. Each city's orchestra also has its own distinct character. For example, the New York Philharmonic plays and responds differently to the SSO. I do very much enjoy working with different orchestras, and learning about them and the music we are collaborating on. When did you start conducting?I have always been involved in music. I started in my primary school's brass band as a cornetist, an instrument that looks like a trumpet. After, I moved on to a military band, and so forth. Therefore, the idea of working together has always been rooted in me, so being a conductor was never foreign to me. As young as fourteen years old, I have conducted my school band for special occasions like National Day. It became more serious when I was in the Yong Siew Toh Conservatory of Music. When I joined, the university was still relatively young, so there was no conducting. I was mostly in the composition studio, so I started organising reading sessions every week with my classmates, as well as first and second-year students. We'd study other orchestras. In a way, I had some conducting practice. Seems like your life revolves around music. Do you listen to other genres besides classical music?When I'm not conducting, I try to avoid listening to the music that I have to perform. I'll go for something completely different from classical music. I'm a big fan of progressive rock band Dream Theater, and I always have one of their pieces on repeat. I'll listen to them when I'm going to the airport or when I'm cooking. I've currently got Six Degrees of Inner Turbulence on repeat. What are you looking forward to the most when things are a lot more calmer, say, in Phase 3?Once [Covid-19] blows over in, say, 10 years, 2 years, or half a year, I look forward to flying back to Singapore and spending more time with my loved ones whenever I want to do so. If there's one thing this situation has taught me, it's to cherish the moments with my friends and family. Kahchun Wong Conducts Debussy, Wagner & Shostakovich premieres on Sistic Live on September 26. Tickets are available on a pay-as-you-wish basis, starting from $10. A pre-concert talk will be available on the SSO's Facebook page.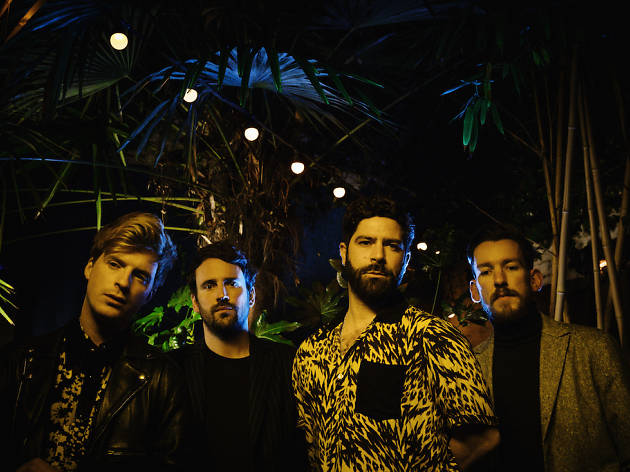 Interview: Foals
One man down and two new albums up – that's how Oxford-hailing math-rock band Foals have decided to recalibrate and rise from the ashes since the departure of bassist Walter Gervers. While indie bands from the Noughties come and go, the now-quartet has shown no signs of slowing down and continue to scale new heights with their brand of amorphous rock. Their ambitious 2019 records – Everything Not Saved Will Be Lost Part 1 and Part 2 – together make up a two-album epic since the acclaimed 2015 instalment What Went Down. Tracks, including the lead single Exits, encompass the band's signature explosive riffs, heavy groove and profound lyrics that create sweeping sonic landscapes in one intricate banger. And what an arresting experience to hear their gargantuan sounds live. If you've been to a Foals show, you'd know it's one for the books – they even won Best Live Act at the Q Awards. Prior to dominating the stage at Garden Beats on February 29, we chat with rhythm guitarist Jimmy Smith about the new albums, any live show shenanigans they've got planned, and the celebrity whose number he'd love to have. RECOMMENDED: Upcoming music festivals and concerts in Singapore Photograph: Shutterstock/Ben Houdijk What gets you excited about Singapore?We've had some great shows in Singapore, so it's got to be the fans. The food is great too, especially the (hawker food). Garden Beats marks your return to the Lion City. What can we expect at your headlining show? We'll be playing a bunc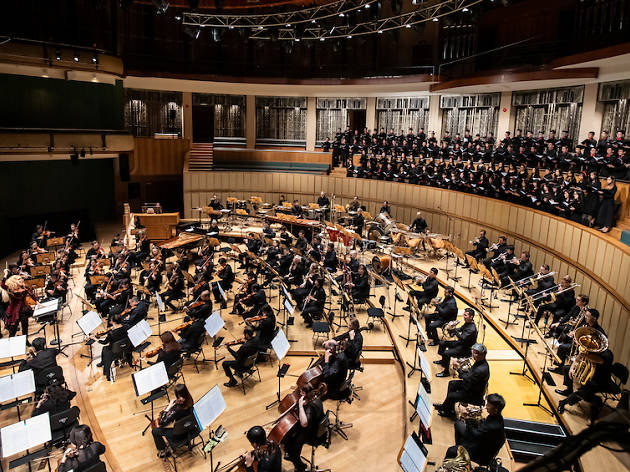 Interview: Singapore Symphony Orchestra
With plenty of music venues and exciting concerts in Singapore, there's absolutely no excuse to go without music including jazz, rock, hip-hop and even classical music. But classical music goes beyond Bach, Beethoven and Mozart. Backed by an orchestra of strings, woodwinds, brass, percussion, and occasionally, a choir, it takes shape in various forms. Learn more about Singapore's from the people who know it best. RECOMMENDED: The best live music venues in Singapore and upcoming concerts in Singapore
Read more music interviews
Best live music venues in Singapore
Local artists you should know