Music & Nightlife
Your guide to the best nightclubs, live music and concerts in Singapore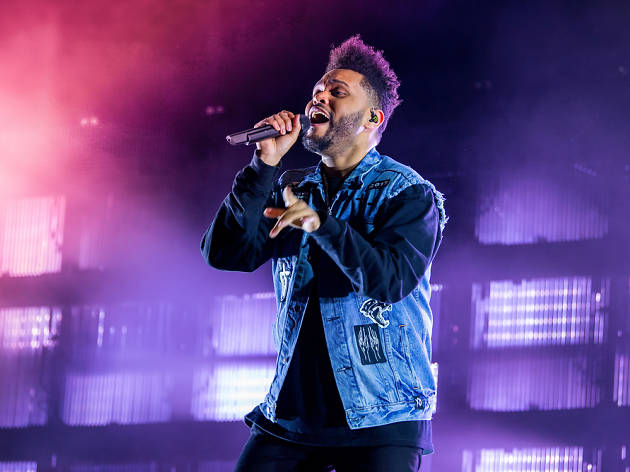 Upcoming concerts in Singapore
If your evenings consist of enjoying live sets at these music venues, you're in for a treat. This year's concert lineup is looking mega with plenty of mainstream, underground, and downright nostalgic acts to catch. Here are the hottest upcoming concerts we're booking tickets for. RECOMMENDED: Upcoming performing arts events in Singapore and best live jazz venues in Singapore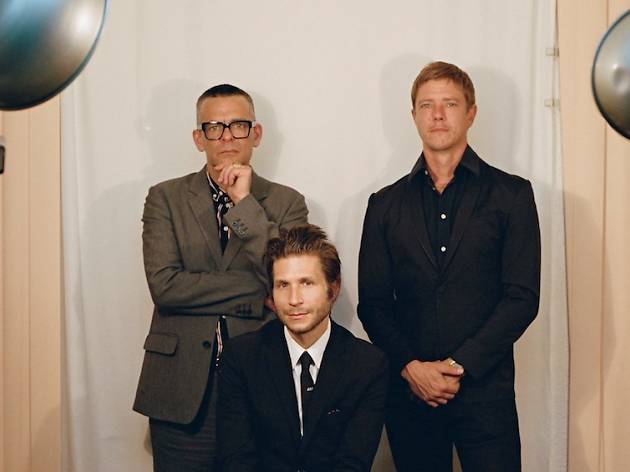 The ultimate guide to Neon Lights
With sun all year 'round, festival season is infinite here. Indie festival Neon Lights is descending onto the scenic grounds of Fort Canning Park from November 9 to 11. It's set to be bigger than its 2016 run with an eclectic mix of art and music featuring international and local alternative stars carved from the indie cosmos. Get clued in on the electrifying lineup that's bound to serve up pure musical hedonism. RECOMMENDED: Upcoming concerts in Singapore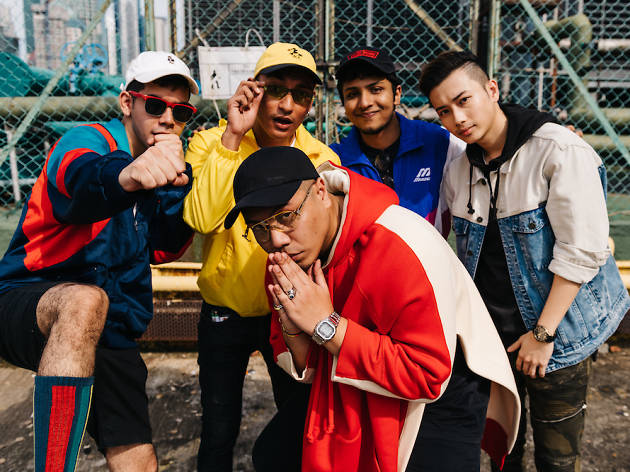 The hottest rappers and hip-hop artists in Singapore right now
Hip-hop has been ruling the airwaves for decades and the rap game evolves every year, interweaving a barrage of genres from jazz to afrobeat, and minting fresh new faces and sounds. It takes a special catalyst to transcend beyond oblivion. Here are Singapore's boundary-pushing rising stars that are taking the urban sound to another level. RECOMMENDED: The hottest EDM artists and DJs in Singapore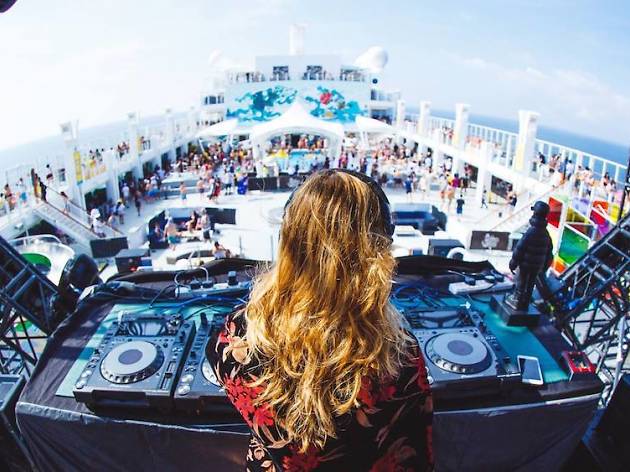 The best music festivals in Singapore and Asia
Tackled all the summer music festivals and now you're facing some serious post-fest blues? You can bet on our friends around the region to serve you a hot slice of art, food, booze and music combo to round up the year. From Hong Kong to Thailand, here are the mega music festivals to book your tickets to. Remember to pack your bucket hat, bum bag, crazy shades and sunscreen while at it. RECOMMENDED: Upcoming concerts in Singapore and upcoming DJ sets and parties in Singapore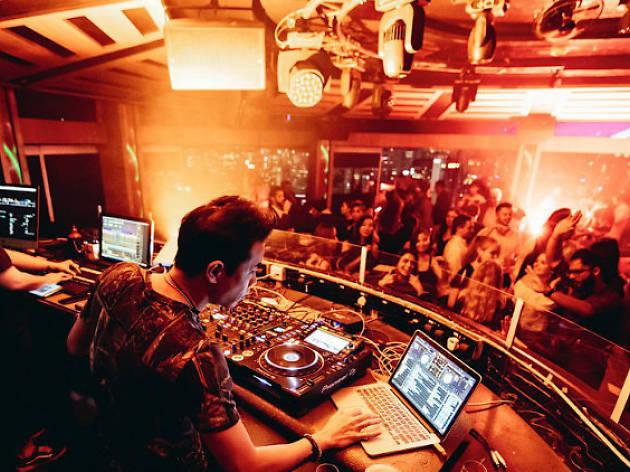 Upcoming DJ sets and club parties in Singapore
The night lives on for Singapore's party animals, and the city's hottest clubs and bars are never short of the best parties. From cracking themed soirées to massive EDM festivals, there are loads of live DJ sets to fill your dance quota. It's time to book your party schedule with these upcoming late-night shindigs. RECOMMENDED: 10 reasons why you should stay out late in Singapore and best ladies' night in Singapore
Interviews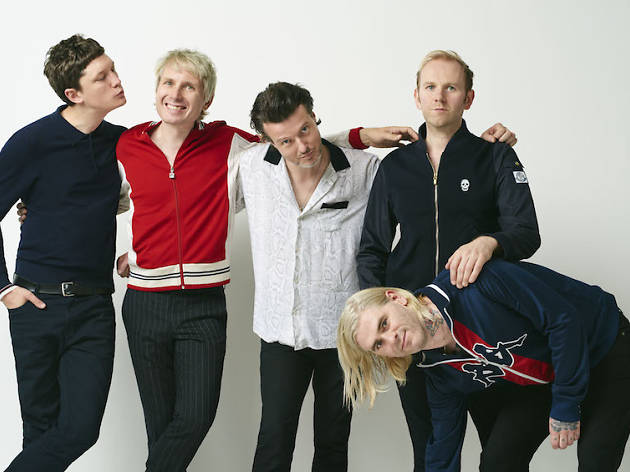 Interview: Franz Ferdinand
If you've been keeping up with our gig calendar, you'll know that the Scottish indie stalwarts are bringing their disco-punk setlist filled with groovy basslines and guitar riffs from their self-titled debut through to their latest album Always Ascending to Zepp@BigBox on November 21. But before you catch the five-piece punch their way through an electrifying live set, bassist Bob Hardy tells us why he's excited about returning to Singapore, the process behind recording the new album (and the new lineup), and what fans can expect at the show. RECOMMENDED: Upcoming concerts in Singapore Are you excited to be back in Singapore?Yes, it's been a while! The last time we were there was in 2006 and my memories of it is a little bit hazy, so I'm looking forward to coming back. What are you looking forward to the most?Playing the show and meeting fans – that's really my highlight of touring. It's nice to come to somewhere like Singapore where you get the buzz of traveling to somewhere exotic. But it all leads back to the show and performing somewhere you don't go often. Let's talk fans. What sets Singapore fans apart from those around the world?It's been a while since we last played in Singapore, so I guess we'll find out when we get there. But we do hear from Singaporean fans online and they seem like really nice people. Looking forward to experiencing the live audience again. With a new show, you'll be playing tracks off the new album Always Ascending. What is the album abo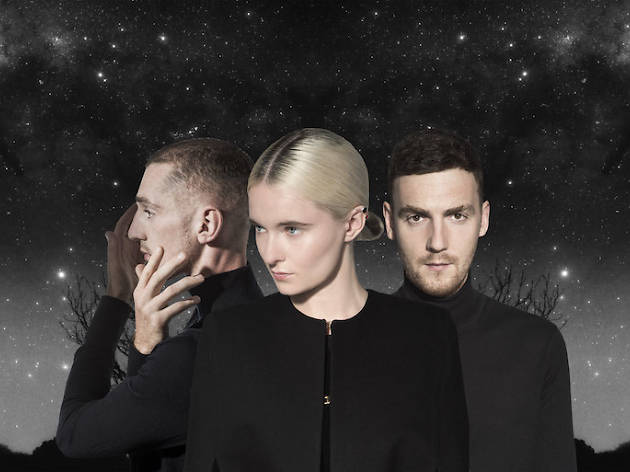 Interview: Clean Bandit
The British electronic outfit Clean Bandit is set to bring their classical stringed pop tunes to our shores – this time as part of their I Miss You Tour. Internationally recognised for their 2014 hit Rather Be featuring Jess Glynne as well as their massive number one single Rockabye with Sean Paul and Anne-Marie, the three-piece whips up a wicked blend of classical and dance music. But before heading down to The Star Theatre on August 15 for an electrifying night, we chat with Luke Patterson on what he's looking forward to and what we can look forward to – concert, upcoming album and the whole shebang. Hi Luke! Are you excited for your Singapore return? Yes, we can't wait to come back! Our trip was cut short last year thanks to me catching the dreaded chicken pox. It was such a shame we couldn't perform, so it will be great to finally get back there and play to all our fans. Sorry to keep you waiting! Besides fresh tunes, what else can we expect from this show? How different will it be from your 2015 Singapore debut besides the departure of Neil Amin-Smith?Our show is constantly evolving in the same way our music is. It has to be like this for us, otherwise, we get bored fairly quickly. But you can expect all our classic, banging hits, electronic sax, live drums, strings, bass and incredible vocal performances from our two amazing singers Yasmin Green and Kirsten Joy. Also, a few remixes of our tracks to keep the party moving! Now, let's get down to business: the highly-an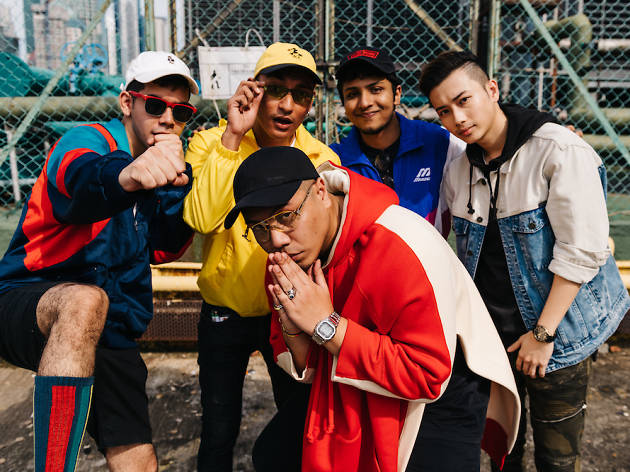 Interview: Local rappers and hip-hop artists
Hip-hop has been ruling the airwaves for decades and the rap game evolves every year, interweaving a barrage of genres from jazz to afrobeat, and minting fresh new faces and sounds. It takes a special catalyst to transcend beyond oblivion. Here are Singapore's boundary-pushing rising stars that are taking the urban sound to another level. RECOMMENDED: The hottest EDM artists and DJs in Singapore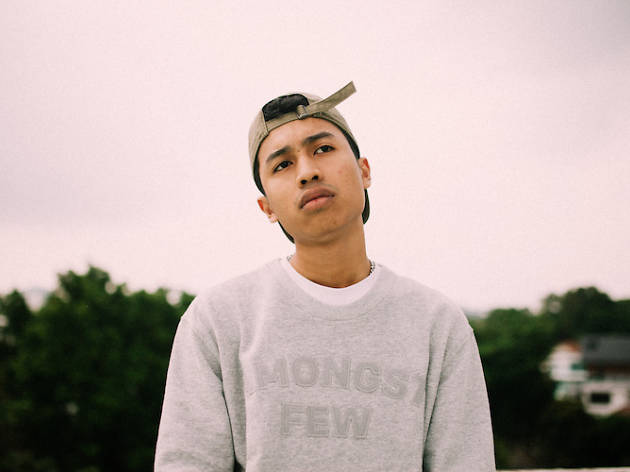 Interview: Fariz Jabba
"It isn't a gimmick or a stunt. I rap in Malay because I am Malay – it's part of who I am," Muhammad Fariz Abdul Rashid explains. "I want to create music that my community and I can relate to." Working under the moniker Fariz Jabba, the 21-year-old rapper and younger brother of local comedian Fakkah Fuzz is unlike most peers his age. This hip hop wunderkind isn't afraid to embrace his culture and he's showing it in the music he makes by adding local humour and a dash of 'Malay-ness' in his bars. Breaking onto the scene last year after posting a series of freestyle rap videos on his social media, the young rapper has since gotten the attention of hip hop icons from around the region including rapper SonaOne and ex Too Phat member Joe Flizzow. Fariz's most watched video, Kunci Gang – a playful Malay remix of Lil Pump's infamous rap anthem Gucci Gang – has close to 200,000 views and over 13,000 shares on Twitter. Now managed under independent record label M03 Records and training under homegrown producer Flightsch – who's worked with local acts like Sam Rui and Gentle Bones – Fariz Jabba's proving to be an underdog in the scene and he's gunning for the throne. On how his rap career took off "I've been listening to hip hop and writing songs for as long as I could remember but only started taking it seriously after my national service. I did a couple of freestyle rap videos, uploaded it online and eventually got recognition from Malaysian rappers like SonaOne and DJ Fuzz.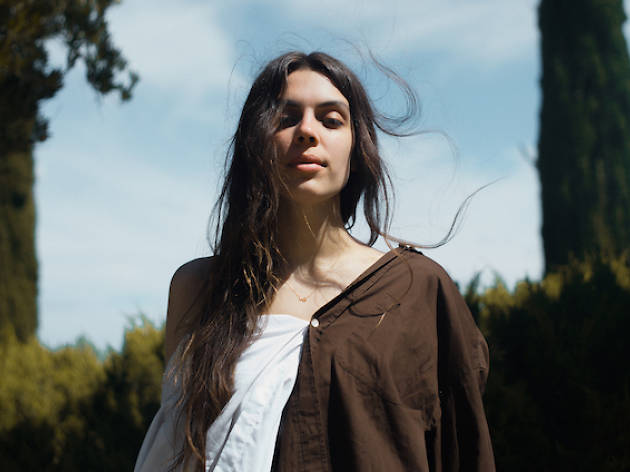 Interview: Julie Byrne
Singer-songwriter Julie Byrne's beautiful sophomore record Not Even Happiness won her a wave of adulation when it was released in February 2017, picking up a Pitchfork Best New Music tag in the process. As the year closed, the album also made numerous Best of lists (including Pitchfork again), with critics inescapably spellbound by Byrne's beguiling finger-style tunes, performed on her father's old guitar. The other part of her musical equation is her vocals. Byrne was born with the gift of a golden voice (to borrow a phrase from Leonard Cohen), one that imparts her songs' poetic lyricism softly yet has the power to stop you in your tracks and demand your full attention. Even over a slightly fuzzy Skype connection her voice is captivating, as she carefully delivers composed, thoughtful answers. We take some time to chat with Byrne before she drops by our city on February 9 for her debut performance. Your released your second album Not Even Happiness almost exactly a year ago to widespread acclaim. What have the last 12 months been like for you? It's been a real whirlwind – and it hasn't stopped quite yet. There's sort of a lot of processing that will need to be done when I have some time without travel. It's been a year of growth, which can probably be said of any of the years before it, but this one... I don't know... it feels a little bit beyond the measure of words at the moment. "Touring can be such an unusual way to live and so psychologically demanding"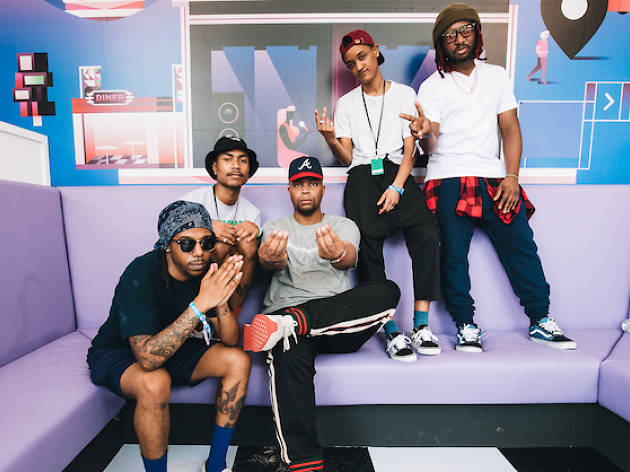 Interview: The Internet
It's been three years since The Internet released their Grammy-nominated third album, Ego Death. Over the months, members Syd Tha Kid and Matt Martians have produced debut solo albums while guitarist Steve Lacy, bassist Patrick Paige and drummer Christopher Smith each worked on their EP. Now that the band's done with their own individual projects, the group says it's time to put out their highly anticipated fourth offering. We sit down with the members (although, Smith was missing in action) at this year's St Jerome's Laneway Festival to get all the scoop. What does The Internet mean to you – literally and as a name?  Syd: It means the world to me. It's a livelihood right now. But as name? It honestly doesn't mean anything. We thought it was just funny.  What's it like to play in SouthEast Asia?  Matt: We did Laneway two years ago and I remember it being hotter than it is right now! But it's so beautiful here. It's a place we've always wanted to come and perform at. The people are nice and the shopping here's really good too! You guys have toured a lot around Asia including Seoul, Tokyo and Singapore. What other Asian countries or cities would you like to perform in? Syd: Hong Kong, for sure. Steve: I'd definitely like to go to the Philippines. I have a lot of brothers and sisters there and I can't wait to visit them. Syd Tha Kid. Photo: Aiksoon Lee. What's it like to be back in Singapore? Syd: It's a lot better because it's not as hot like back in 2016. Two year
Read more music interviews