Things to Do
Your comprehensive guide to the best events and things to do in Singapore
Guide to i Light Marina Bay 2017
It's the time of the year again when Marina Bay shines a little brighter, as i Light Marina Bay returns from March 3 to 26. In its fifth edition, the festival is upping the ante with three new curated fun zones (termed 'hubs') and a solid activity line-up. These include a playground with giant inflatable animals, a workshop where you can build your own Virtual Reality device – out of cardboard, no less – and good ol' Uncle Ringo carnival rides. That's not forgetting the bedrock of the festival, its 20 environmentally-friendly light art installations which illuminate the waterfront. Check out these seven artworks, inspired by everything from sea to space, that leave a dazzling impression.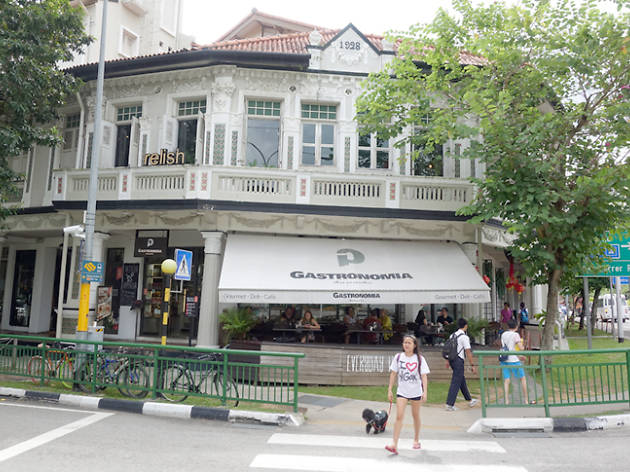 Guide to Coronation
Believe it or not, there's actually more to Coronation than the Botanic Gardens and ginormous mansions. Located within the Bukit Timah neighbourhood, the area is home to a number of restaurants, cafés and shops. Here's a cheatsheet on things to do while you're in the 'hood.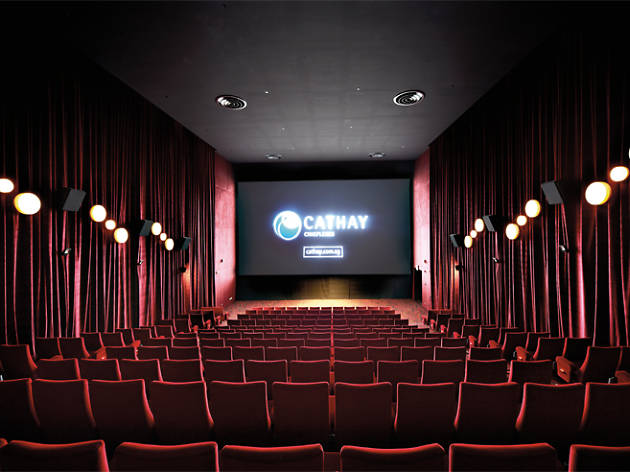 5 reasons why the movies still have some magic about them
Sure, cosying up in bed with a video on your laptop sounds tempting. But nothing beats watching films the way they were meant to be watched: in a cinema, with surround sound and all. Here's why you should head to Cathay Cineplexes to catch the next big blockbuster. To stay spoiler-free Spoiler alert: They brought Matt Damon home. Snape killed Dumbledore. Han Solo is dead. Dodging spoilers is hard work – we've all been there, frantically scrolling past the fiends on our Twitter feeds who've already seen the movie and won't quit yabbering about it. Catch all the latest films when they hit the big screens at Cathay Cineplexes to get the upper hand. That way, you're part of every pop culture conversation, too. The cinema's right next door Catching a movie at the theatre is super easy with the many Cathay Cineplexes island-wide. Pick from any of Cathay Cineplexes' seven locations, many of which are in the heartlands and residential neighbourhoods such as AMK Hub and Causeway Point. And if you live near one of its movie theatres, no one's stopping you from heading to a midnight movie in your pyjama pants, either. Cosy up in the Platinum Movie Suites' recliner seats To lounge in luxury Cathay Cineplexes has brought luxury to the silver screens with its Platinum Movie Suites (tickets at $28 on weekdays, $38 on weekends). Think leather recliner seats, free food platters, in-seat dining, bar services and lounges. Cathay Cineplexes Platinum Movie Suites offer privacy, comfort
Upcoming events
Guns N' Roses – Not in This Lifetime Tour
This is not an illusion – Guns N' Roses are heading to Singapore for the first time ever. And the Lion City is the band's only pit stop in South-East Asia. Come February 25, Changi Exhibition Centre will welcome the hard rock band to this urban jungle as part of their Not in This Lifetime Tour, which is pretty much a reunion between the founding members: Axl Rose is once again teaming up with Slash and Duff McKagan. (No Izzy, unfortunately.) The trio is joined by keyboardist Dizzy Reed, who has been a part of GnR since 1990. Sharing the same stage are Aussie hard rock outfit Wolfmother and Nashville rock band Tyler Bryant and The Shakedown.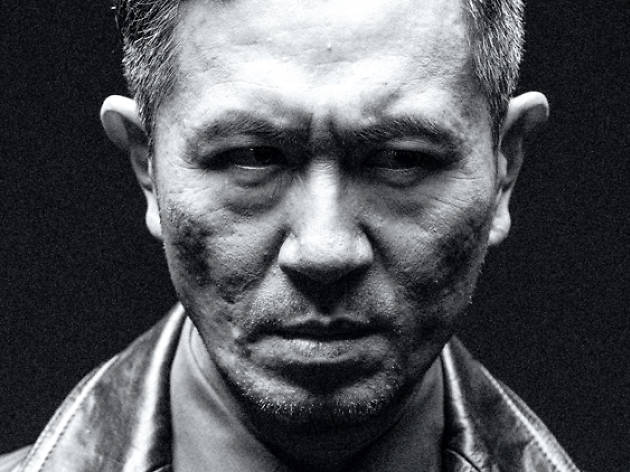 The Pillowman
After a decade, the award-winning dark comedy that is The Pillowman makes its return to Singapore. Set in a prison cell, writer Katurian is under interrogation for a series of child murders that bear a disturbing resemblance to the killings in the gruesome fairytales penned by him. Let original leads Adrian Pang, Daniel Jenkins and Shane Mardjuki take you on a journey of blood and guts, alongside newcomers Bright Ong, Victoria Minty, and Prudence Rivero.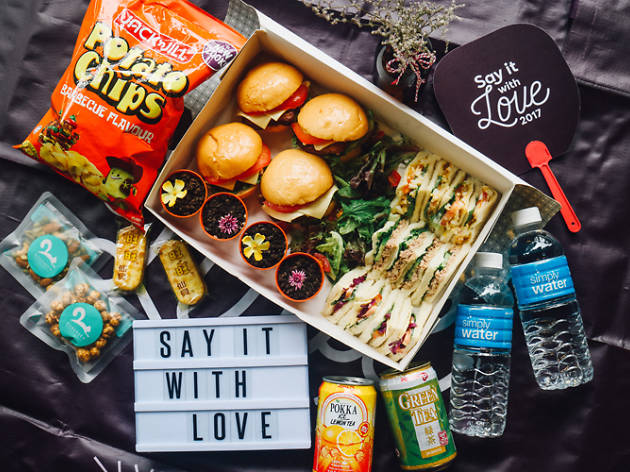 Say it with Love
Who says the month of love is only dedicated to couples? Celebrate Cupid's season with your family and friends by heading down to The Meadow at Gardens by the Bay for Say it with Love. Make art with the folks from the Band of Doodlers, look out for LED stilt walkers and catch a movie under the stars. While you're at it, spread some love by buying from the food and handicraft booths. If you're too lazy to pack your own picnic, don't fret. Picnic bags ($60-$65) are available, which come with a mat, snacks and a choice of either wine, a platter of finger food or a box of sandwiches. The bag also gains you entry to a reserved picnic area so you don't have to scour for the perfect spot to watch the festivities.
Chicago
The Broadway musical makes a triumphant return to Singapore's shores. The BAFTA and Tony Award-winning performance tells the story of murder, corruption, adultery and greed with the 1920s Chicago nightclub scene as its iconic backdrop. Don't miss out on your chance to watch Broadway's second-longest running show, with celebrated tunes like 'All That Jazz' and 'Cell Block Tango'.
The Stop Art Market 2017 by Singapore Art Museum X The Local People for Singapore Biennale
Wrap up the Singapore Biennale with this art market. The Local People teams up once again with Singapore Art Museum for another art and lifestyle fair featuring homegrown F&B and retail vendors. Shop for quirky badges by Pins and Pongs, stationery items by Rollround and streetwear clothing by Bombibom. Or get your portrait drawn by illustrator Ming Goh and enjoy the slew of live performances by local bands as you eat your fill.
James Taylor
It's a night of classic tunes with James Taylor and his all-star band as the five-time Grammy award winner comes to town. Having sold over 100 million albums throughout his career, this American singer-songwriter is back to perform his latest album Before This World along with some of his greatest hits such as 'Fire and Rain'and 'Sweet Baby James'.
See more events in Singapore this week
City stories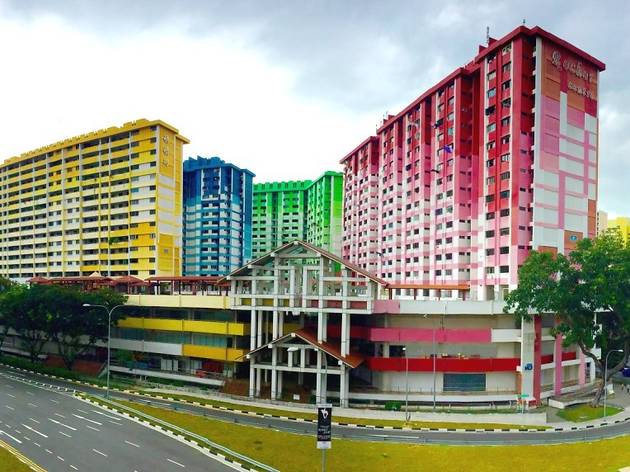 City stories: Rochor Centre
Goodbye, yellow-bricked HDB flat. Come September, the iconic Rochor Centre – in red, blue and green stripes, too – will be the latest casualty claimed in the name of development. From its ashes will rise the North-South Corridor, a 21.5-kilometre expressway slated for construction in 2017 that will have a dedicated lane for express buses as well as pedestrian and cycling paths. Touché, LTA. Built in 1977, Rochor Centre was originally white with red bricks – it was painted over during upgrading works in the early '90s – and comprises both residential and commercial properties. Apartments stack atop three storeys of kopitiams, offices and heartland-esque stores that hawk hardware, handphone accessories and traditional confectionary. And in a rare feature in today's HDB estates, Rochor Centre's 'void deck' can be found on the fourth level, similar to the one in Bras Basah Complex. Before Rochor Centre breathes its last, head over to capture these vibrant blocks on camera. Go late in the afternoon for the best light – and set aside a few minutes to grab a bench on the ground floor to watch residents bustling around. If you're keen to explore deeper into the estate, make your way to the void deck at Block 4. There, you can view Community Quilts, a photography project by Ivan Tan, Juliana Tan and Samuel He. It's a series of eight vertical panels, each a superimposition of three to four photographs, depicting various neighbourhoods and everyday scenes of city life.  RIP, Ro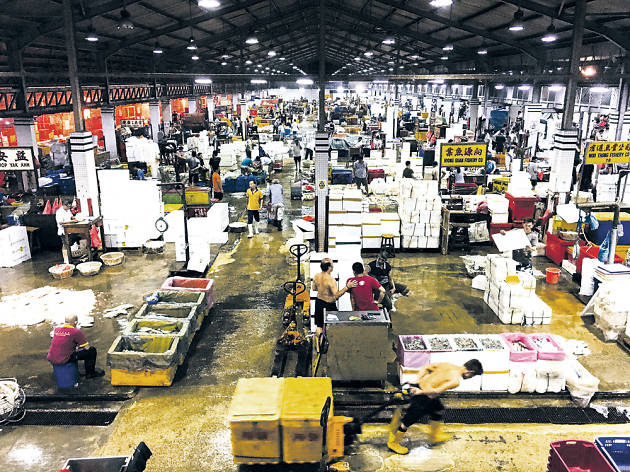 City stories: Jurong Fishery Port
It's one in the morning, and the air hangs with a dank stench. Men clad in rubber boots (and not much else) are hurriedly dragging pomfret, squid, lobster and other types of seafood around a warehouse-like space. At this ungodly hour, Jurong Fishery Port is just starting to get busy. The Port opened in 1969 as a docking base for foreign fishing vessels, as well as a huge wholesale fish market (about 20 basketball courts huge) that houses more than 100 lots for the trawls to be auctioned off. The Port is open all day and night – except Mondays between 2 to 6am – but the action peaks at around 3am. That's when the boats are unloading their catch and throngs of hawkers, chefs and wet market stall owners are buying in bulk. Yes, you can pick up a red snapper or two, some still flapping in their styrofoam boxes, for dinner. But even if you don't intend to, there's plenty of sights and sounds – not to mention smells – to check out, too. Jurong Fishery Port is at Fishery Port Rd.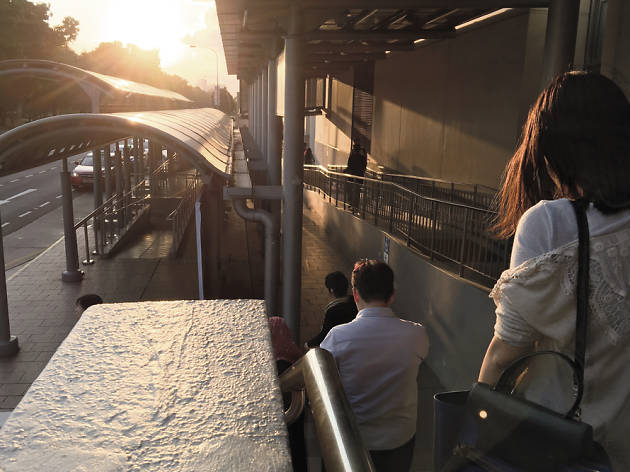 City stories: Singapore at dusk
There's an old-timey rule in photography – if you can accept rules in photography – that says the best time to roam the streets for photographs is in the 'Golden Hour': an hour after sunrise or before sunset. Hefting the iPhone 6 Plus, whose size demands two hands to take a photograph, I went around my neighbourhood in Kembangan, scouting out Singaporeans during this so-called golden hour. After a few days spent revisiting the same areas (MRT station, park connectors, small parks), dawn and dusk seem less like twins and more like funhouse mirrors. Same light, completely different moods. The early morning is crowded yet silent. But an hour to sunset, grown-up feet shuffling home from work are joined by the smaller feet of children – wantonly zooming down park trails on tiny scooters or pounding hard concrete to chase after a football. For the adults (and one particular feline I chanced upon) who've had a hard day's work, they can finally put up their feet up and snooze on a park bench as the sun fades under the horizon.