Restaurants & Cafés
The best restaurants and cafés in Singapore, including restaurant reviews and editors' picks
New restaurants and cafés in Singapore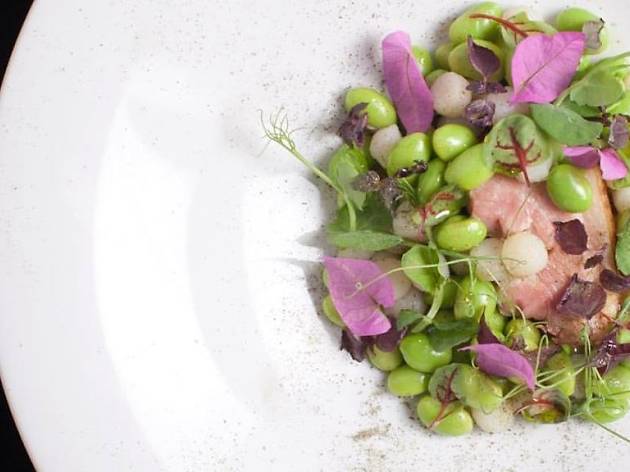 Bistro November
You'll have to hurry if you want a taste of chef JP Fiechtner's creative cuisine at Bistro November. As its name suggests, the pop-up restaurant is only calling its spot at Hotel 1929 home 'til November. The menu changes daily, depending on what the kitchen team finds at Chinatown market in the morning, but rest assured that you're always guaranteed something appetising. The sharing menu is priced at $78 per person and when we were there, we were served cured mackerel with fennel, lardo and bonito cream, a chamomile-brined mutton tartare chopped with foie gras, and braised lamb tongue with roselle vinegar among many other treats. But if that sounds like too much (or adventurous) for you, Bistro November also has à la carte dishes available during both lunch and dinner.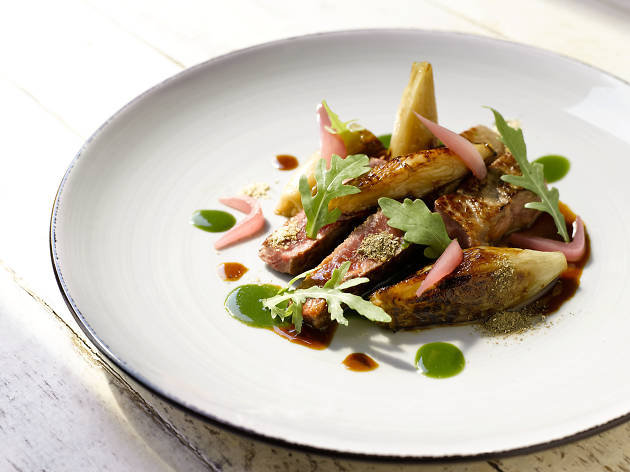 Audace
Cooking with audacity comes easy to chef Jérémy Gillon – he led the team at L'Epicurien in Val Thorens, a part of the French Alps, to a Michelin star and is now trading the snow for sunny Singapore. Part of the Unlisted Collection group of restaurants, Audace takes a lighter approach to French bistro fare, peppering dishes with herbs plucked, dried, and shipped in from The Alps. Try the steamed Mediterranean seabream ($26), which is served with salted lemon paste for a shot of acidity, or the beef striploin ($29) with banana shallot papillote and tarragon coulis – both stars on the restaurant's menus, which are presented as crushed paper balls. 
Catchfly
Climb down the stairs from Coriander Leaf Grill and open the discreet black door to a snazzy New-York style bar – Catchfly. Light reflects from the gold bars decorating the exposed brick wall and the same thread of gold runs through the floorboard, creating a runway to the bar through a sea of plush teal armchairs. Once you've sashayed to the counter, order a craft cocktail from head mixologist, Liam Baer. His specialities include The Honey Badger, made with house-infused rosemary bourbon, yellow chartreuse, lemon, ginger and honey, and Salad Days, a culinary twist on a cocktail. It's made using tomatoes that have been sous vide in gin for two hours, and this mixture is shaken with Gentian liquor and Bianco Vermouth before it's finished with a light dose of pink peppercorn and smoked olive oil.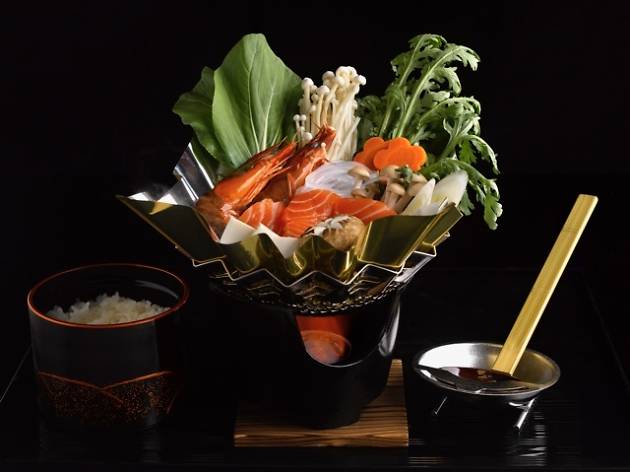 Misato
For affordably priced Japanese comfort food in the heart of town, look no further than Misato. Its seafood kaminabe set is priced at $20.80 and comes loaded with fresh tiger prawns, salmon, chicken, mushrooms and vegetables in a homemade niboshi broth. Other specialities include okonomiyaki ($14.90) made with Japanese yams and cabbage, and the beautifully plated cha soba ($13.80).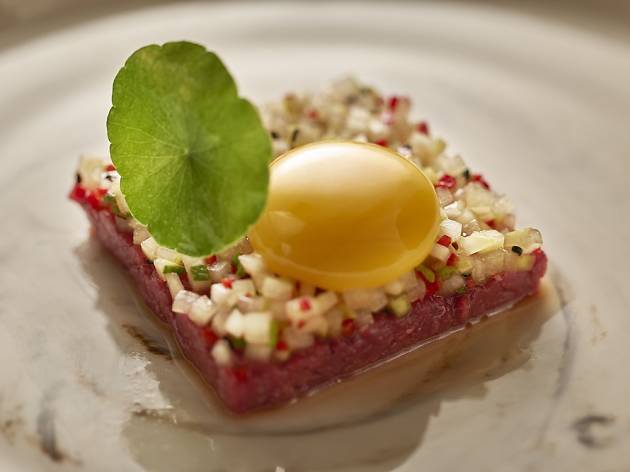 Muse Amuse
This two-in-one concept by The Carbon Collective serves Asian-inspired small plates at Muse – which boasts counter seats by its open kitchen where you can watch as chefs whip up dishes such as Uni Pie Tee ($15), homemade kueh pie tee topped with sea urchin, and Tartaro ($18), a hand-chopped wagyu steak tartare tossed with sesame oil, Korean honey pears, chilli and a raw egg yolk. Walk through the glass doors and you'll find yourself at Amuse – a private bar that shakes up potent cocktails like its Tom Yum Bloody Mary ($25) and Mango Sticky Rice ($25), a rum-based cocktail served with a side of freshly cut mango.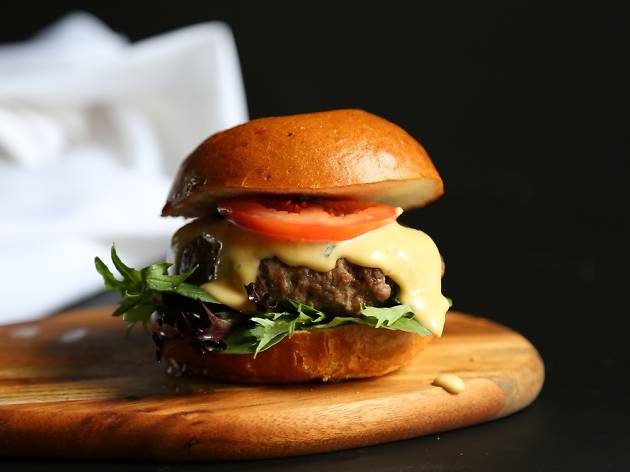 Coriander Leaf Grill
Meats kissed by the flames of a charcoal grill are the order of the day at Coriander Leaf Grill. The restaurant is one of a few concepts at 12 Ann Siang, a five-storey shophouse that's also home to Catchfly, an intimate New York-style bar at the basement, and The Screening Room that also has a rooftop bar. The menu is kept simple, focusing on grilled meats marinated with a touch of Asian flair. There's dry-aged USDA prime ribeye steak ($39) with wakame-koji butter, a harissa chicken burger ($20) crowned with pickled onions served between two buttery brioche buns, and sides like charred broccoli tossed with lemon, chilli and garlic.
See more new restaurants and cafés
Latest restaurant stories
Best restaurants in Singapore for...