Restaurants & Cafés
The best restaurants and cafés in Singapore, including restaurant reviews and editors' picks
New restaurants and cafés in Singapore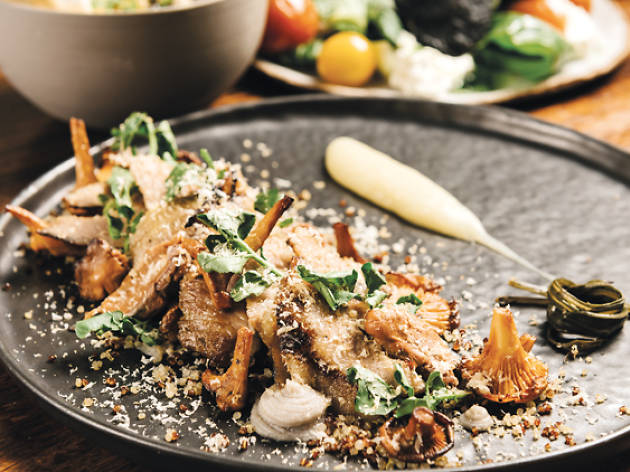 Morsels (new location)
Morsels isn't an unfamiliar name in Singapore's dining scene, but the restaurant has left its home in Little India for greener pastures at Dempsey. The rustic barnyard-style house features an open kitchen at the back, allowing you to see chef-owner Petrina Loh and her team whip up dishes like her signature steamed venus clams ($24) in fig broth and Firecracker Duroc Pulled Pork ($24), a dish that'll keep you coming back for more.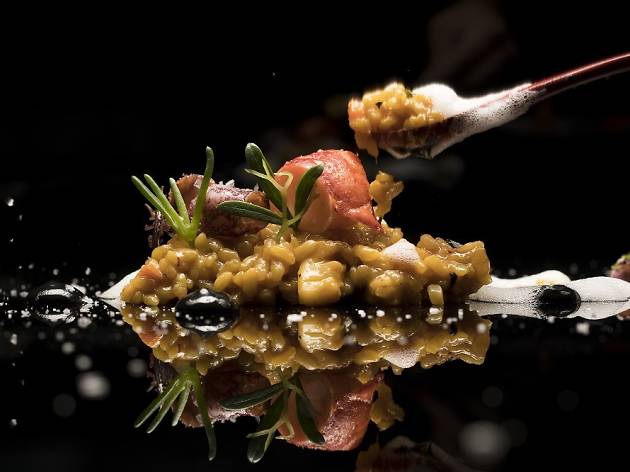 Iggy's (new menu)
Iggy's celebrates 12 years of gastronomy by welcoming diners to try new head chef Aitor Jeronimo Orive's cuisine. Expect premium Japanese ingredients sourced by Tokyo-based runners and touches of Singaporean flavours – all pulled together with modern European techniques chef Orive honed cooking in avant-garde restaurants around Spain. Each meal ($85/lunch, $195/dinner, up to $235/eight-courses) begins with a series of seasonal snacks such as the innovative roti john made with a spread of chicken liver mousse, foie gras and mushroom duxelles sandwiched between apple meringue.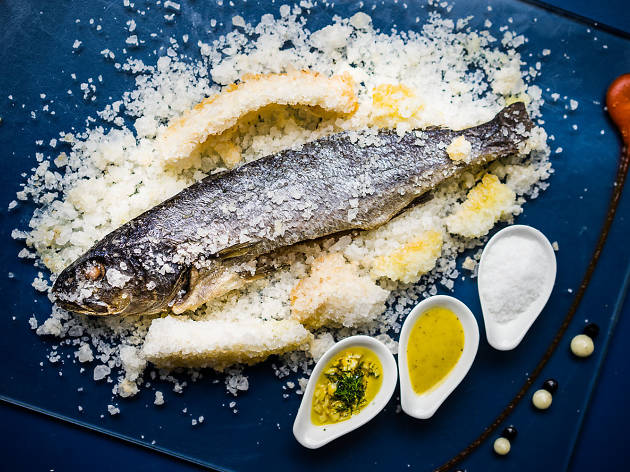 Alati (new menu)
Alati is a Greek restaurant along Amoy Street that specialises in sustainable seafood caught off the Mediterranean coast. The flavours are kept clean, showcasing the freshness of dishes like the grilled Greek octopus that's served with vinegared onions and confit tomatoes, and shrimp saganaki. Not to be missed is the wide selection of whole fish – from European seabass to Gilt-Head seabream – that's served either grilled on in a salt-baked crust. The latter seals in the fish's natural juices, ensuring you get perfectly moist fillets that's best enjoyed with olive oil with lashings of lemon zest. Aside from seafood, you'll also find Greek classics such as taramosalata, Greek salad and fyllo-wrapped feta on the menu. We recommend ordering a bunch to share for a true Grecian feast.
Durian Fiesta at Goodwood Park Hotel
Goodwood Park's annual Durian Fiesta is back, this time with six brand new tantalising creations. There will be a total of 14 premium cakes and pastries, each made with only the best D24 or Mao Shan Wang durians. Our favourites include the D24 Starry Starry Night Ice Cream Cake (from $13), a new cake with a durian ice cream centre wrapped in charcoal sponge. Popular picks like the D24 mousse cake (from $11), D24 puff (from $9) and Mao Shan Wang ice cream tubs ($19) are also available. During Durian Fiesta, Goodwood Park's Sichuan and Cantonese restaurant, Min Jiang, will also offer D24 fried sesame balls (from $11.80), a crispy dim sum dish stuffed with warm durian pulp.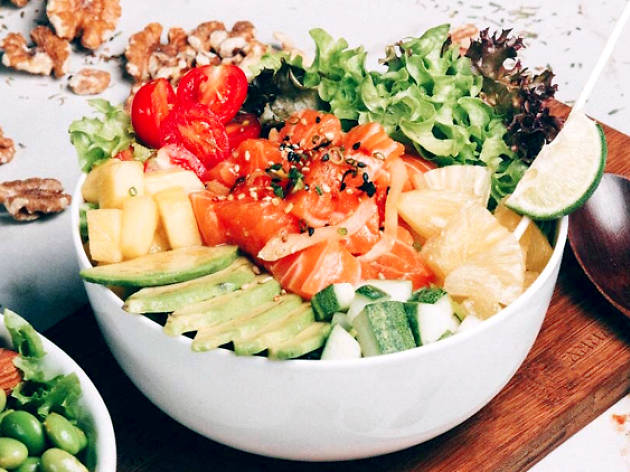 Poke Doke
The poké trend shows no signs of slowing down with this opening. Poke Doke delivers an Asian spin on the Hawaiian staple, featuring four flavoured cuts of Norwegian salmon and Ahi tuna. Personalise your bowl (from $12.50) with toppings like flying fish roe, edamame and wakame or more premium options like crispy fish skin and onsen egg.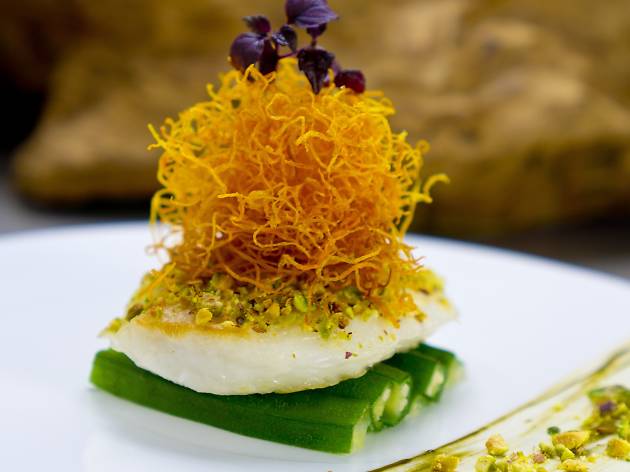 Kai Garden (new menu)
Having led the team at Michelin-starred Crystal Jade Golden Palace, executive chef Lau Chi Keung is up for a new challenge. Teaming up with Kai Garden's Fung Chi Keung, the duo has revamped the menu – introducing dishes like baked flower crab served in its shell with spring onions and tomato dressing, and cod fish coated in pistachio nuts served with a Japanese-inspired sauce. Fans of the old menu need not worry as the restaurant's signatures like its Peking duck, and sweet and sour pork served on the rocks still remain.
See more new restaurants and cafés
Latest restaurant stories
Best restaurants in Singapore for...