Valentine's Day shopping at Capitol Piazza
From geeky fashion to handsome timepieces, sort out your Valentine's Day gift shopping at Capitol Piazza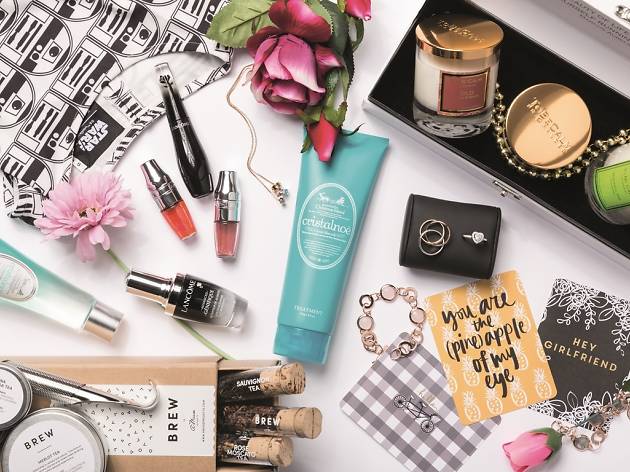 Photo: Vamos Photography
Clockwise from top left:

1. For the geek girl
If nothing on this good Earth makes the cut, try the galaxy far, far away. The Star Wars x ELOHIM by SABRINAGOH collection is full of quirky elements from the sci-fi franchise: R2-D2, Darth Vader and galaxy prints all make appearances.
R2-D2 top, $149.90. SABRINAGOH (#02-14).
2. For the makeup addict
Got a girlfriend who spends hours (and dollars) dolling up? Pick her out something from Lancôme – you can't go wrong with the brand's iconic Advanced Génifique serums, volumising mascara and vibrant Juicy Shaker lip oils.
Lancôme Advanced Génifique Serum (30ml), $130; Grandiôse Waterproof mascara, $50; Juicy Shaker lip oils, $36. Lancôme (#01-12).
3. For the beauty queen
She might have a massive beauty stash, but these hair and skin products from BRANCHÉ will stand out from the pack, thanks to the striking blue packaging and unique base formulation (salt from Christmas Island, no less).
Cristalnoë hair treatment, $81; Facial lotion, $107. BRANCHÉ Hair and Nail (#B1-33).
4. For the stressed out
Gift some zen to the type-A people in your life with To Be Calm's scented candles. Try 'Beautiful Day' (moso bamboo) to melt away any tension, or freshen up your home with the invigorating 'Bold' (lychee and berry) or 'Fresh' (spice and amber).
Small candles, $35; Gift set, $99. To Be Calm (#B1-16).
5. For the hopeless romantic
If you like it, well, put a ring on it. Even if wedding bells are not in the near future, she'll love the symbolism of a sparkling heart ring from Mimento. Pair with a matching necklace or bracelets that shimmer with faceted stones.
Bronzallure bracelet with faceted stones, $318; Buckley London Russian Trio ring, $59; London Rocks Trio pendant, $120; Heart-shaped ring, $59. Mimento (#B2-17).
6. For the office warrior
Her desk will get more exciting with these alcohol-, coffee- and wine-inspired teas from A.muse Projects. The gift set of six – with flavours such as piña colada, sangria punch and caramel macchiato – also comes with a nifty tea hook infuser and bamboo teaspoon.
A.muse Projects Alcohol- and Coffee-inspired Tea gift set, $60; Large tea box, $22. SABRINAGOH (#02-14).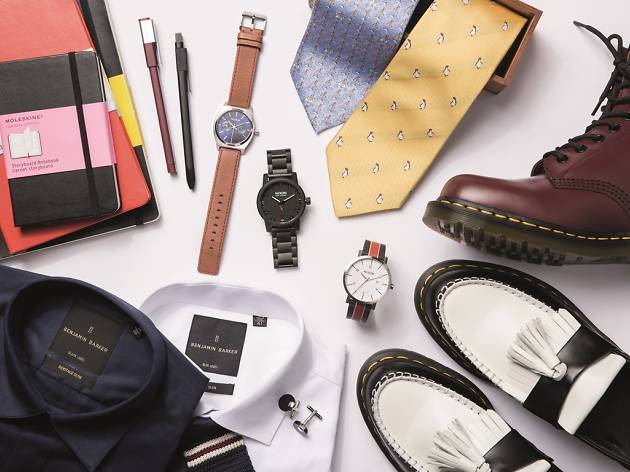 Photo: Vamos Photography
Clockwise from top left:

1. For the go-getters
Get the super organised people in your life these Moleskine notebooks so that they can scribble down plans on the go. And these pads make a classy statement when you whip them out of any briefcase.
Notebooks, from $25; Pens, $27. Moleskine (#B2-14).
2. For the watch enthusiast
Watches make a classic gift, so add these Nixon timepieces to your guy's collection. From two-tone leather to hefty stainless steel, you'll easily find a design that suits him.
Time Teller deluxe leather navy sunray, $288; Rollo white stripes, $385; Patriot in matte black, $725. Nixon (#B1-32).
3. For the well-dressed man
Accessories can make or break an outfit. So gift him cufflinks or ties from Benjamin Barker and watch him stand out in a crowd. A crisp shirt to pair them with never hurts, too.
Cufflinks, $29.90; Ties, $59.90; Dress shirts in white and navy, $89.90. Benjamin Barker (#B1-30).
4. For the street style stars
You don't have to be a punk, skinhead or misfit to strap on a pair of Dr Martens. Slip on boots in iconic high-cut boots, or some loafers in high-contrast finishes.
1460 Cherry Red Smooth boots, $229; Adrian Smooth Tassel loafers in black and white, $229. Dr. Martens (#B1-31).
Hot date spots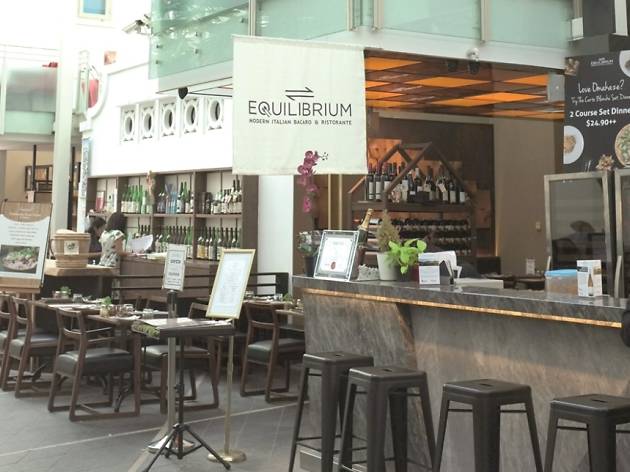 Take dates with an insatiable appetite to this 'Venetian concept' restaurant and let them choose from an extensive menu – over 30 types of cicchetti and antipasto, and more than 20 mains beckon. The bar's creative handcrafted cocktails will loosen up any inhibitions, too.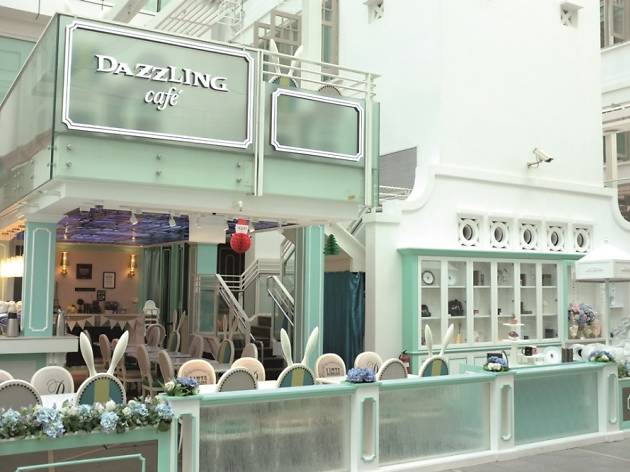 The whimsical decor of Dazzling Café might be a hit among ladies, but long-suffering boyfriends can look forward to the café's specialty: its sinful honey toast, laden with toppings that range from hazelnut chocolate to matcha. Besides the sweet treats, you can opt for savoury pasta mains.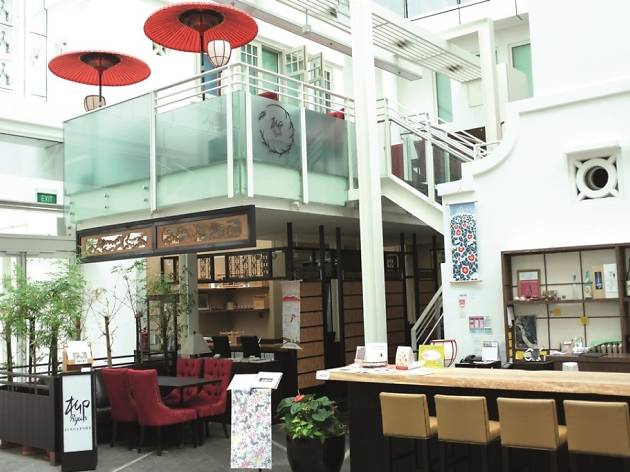 Ryu's Japanese Restaurant & Sake Bar (#01-87)
Tucked away in a corner, Ryu's will draw in couples who love quality Japanese cuisine – the spot sources fresh fish from Tsukiji Fish Market. Try crisp tempura, gloriously packed chirashi sets (in traditional drawer boxes) or a full omakase dinner.