These creative masterminds are transforming the Singapore Flyer
As part of Heineken's CITIES campaign, these five movers and shakers are putting their own spin on the Singapore Flyer
Singapore's no slouch when it comes to creativity, and the Heineken CITIES campaign proves that. This year's theme is 'Shape Your City', and Heineken has gathered five top creative minds – dubbed 'City Shapers' – who've been shaking things up in the Little Red Dot. Here's what they have to say about taking the road less travelled.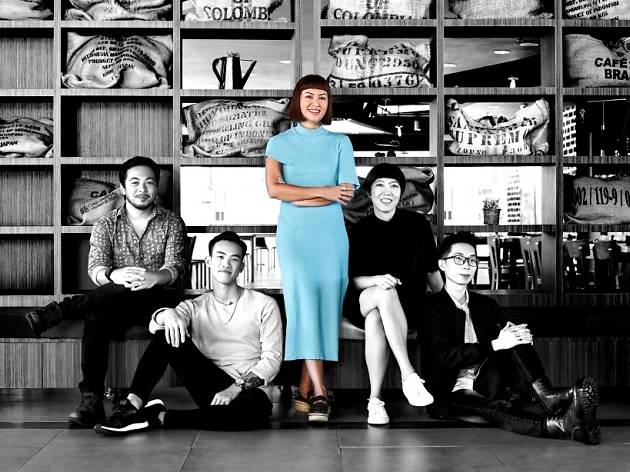 From her ten-year stint leading Zouk's marketing team to her work as a radio DJ, style icon and writer— Phillips is a creative powerhouse who wears all the hats.
What's the best thing about the city's creative industries?
It feels like more people are pursuing their creative ambitions and that's great because doing what you love shows in the work. This creates healthy competition that elevates the industry, pushing everyone to do better work. It all makes Singapore more vibrant in the process.
Who are some local creative icons making big changes in Singapore?
We have many, both high-profile as well as those who work behind the scenes to shape what people see, do and experience in Singapore. I don't think it's just the responsibility of creatives, though – we all play a part. Whether it's the government agencies that approve licenses and ratings, the media and individuals who create awareness, or the audience buying tickets and deciding how they want to be entertained.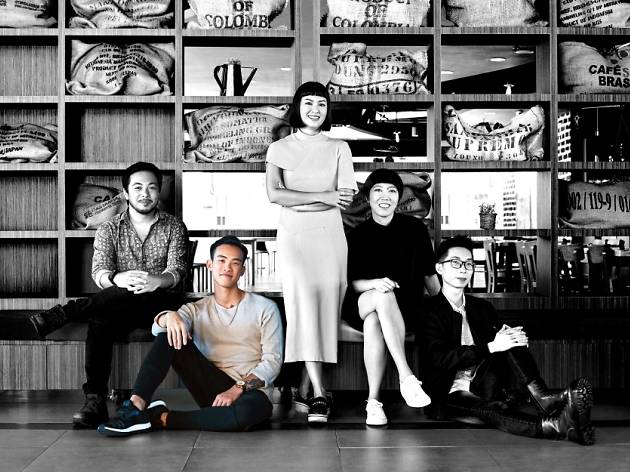 MYRNE is a producer and musician who's made worldwide waves in electronic music. His landmark achievement? Signing to Diplo's label Mad Decent.
Favourite spaces in Singapore?
The bars near Arab Street (in particular, Blu Jaz), which have live bands and DJ sets. The showcases at *SCAPE showed me that Singapore has a real punk, rock and metal scene. The Esplanade also does a good job of exposing the general public to local indie music.
What are your thoughts on Singapore's music industry?
We consume culture from everywhere, and that makes for some really interesting music – electronic names like fzpz, Kiat, Intriguant, yeule, fauxe and et aliae should be given more attention than they currently are. Koflow and LeNERD have been doing an amazing job leading the charge in Singapore's party and hip hop scene, and Gentle Bones, Linying, and ShiGGa Shay have really been bringing in the much-needed attention Singapore deserves.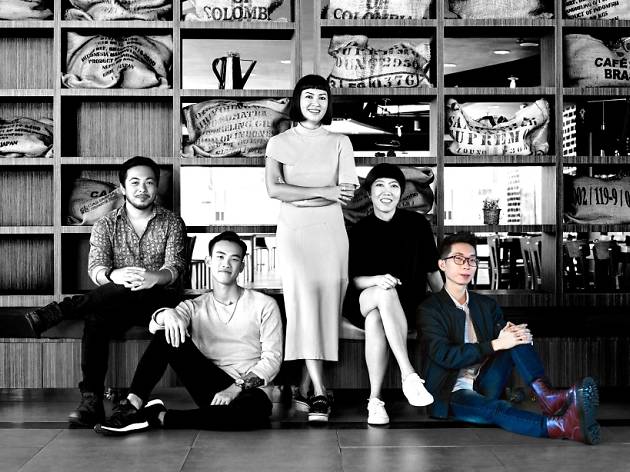 From music production to theatre to art installations, Lye is a wizard of sound who's done it all. He's also the creative director of pop, funk and R&B quartet The Momma Shop.
What makes Singapore creatively inspiring?
We are a small country and the art and music scene is a close-knit one. As long as you approach it with an open heart, most practitioners are receptive towards collaborating – this is one of the most inspiring creative elements in Singapore.
How's it like collaborating with other Singaporean artists?
There are endless creative possibilities, especially when venturing into multi-disciplinary works.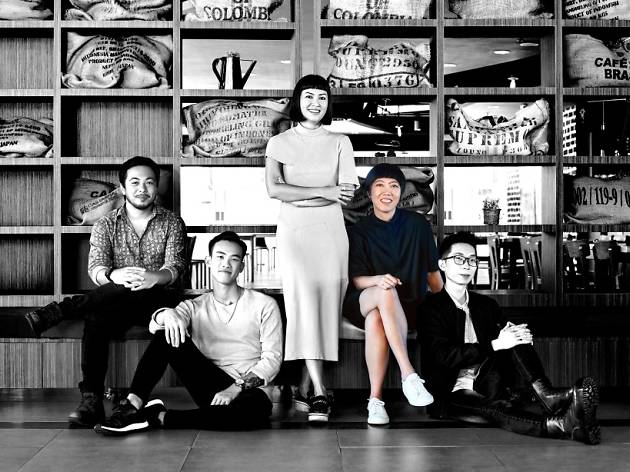 Yu is the co-founder and Ambassador of Design at Foreign Policy Design Group, the brains behind the chic travel and style handbook Brand Guide: Singapore Edition.
How does our design scene compare on the global stage?
We are definitely on the right track, and many of our industry pioneers and peers have been pushing the bar. I dare say we are pretty much on par with the global scene. We're competitive and hungry to want to do good work – that's what keeps us going for more.
Favourite Singapore designer who's shaping the design landscape in Singapore?
Theseus Chan – the godfather of Singapore's graphic design. He's probably the first wave of independent graphic designers who have since paved the way for the generations of graphic designers to come. What's inspiring is that he is always pushing the limits.
Concept artist William Koh is best known for his visionary concept art series Neo Singapore 2085, which imagines a future Singapore.
Best platforms out there for budding artists and designers?
Online communities such as Instagram and Artstation where artists follow each other for inspiration. It would be cool to see a fun, free platform that's a mix between Kickstarter and YouTube, where artists can collaborate, produce and share their work.
What makes Singapore creatively inspiring?
Singapore is always advancing rapidly. It's inspiring to see the changes and advancement in technologies, landscape and architecture.
As part of Heineken's Shape Your City campaign, these City Shapers will co-create city shaping experiences within five capsules of the Singapore Flyer, transforming the national icon with their talents in music, sound and design. Heineken's Shape Your City event launches on December 14 at the Flyer, and is open to the public from December 15 to January 1. Find out more on www.facebook.com/heineken.