The 13 best restaurants in Southampton
Find out where to eat in this south coast city with our guide to Southampton's top foodie pit stops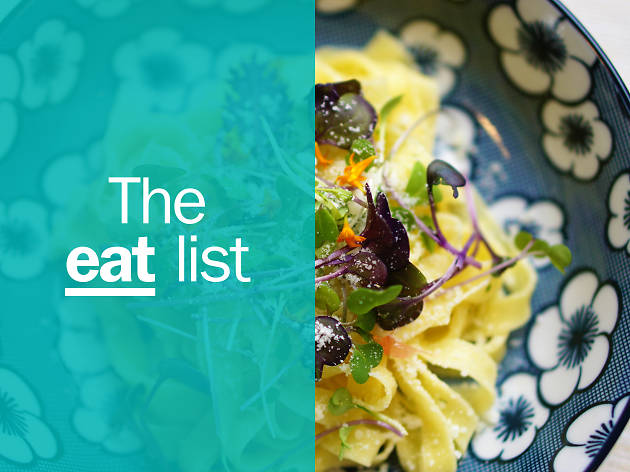 For years, sprawling Southampton was best known as a place to pass through while going somewhere else (usually by cruise liner or the Isle of Wight ferry). But recent years have seen the city sprucing with things to do – and what it may lack in visual charm, it more than makes up for in food to rival its genteel neighbours in the New Forest and Winchester. Fancy an artisanal pizza? You got it! Want to sit down for pie in a diner? No problem. Always wondered what food a 'MasterChef' winner would serve up? Well wonder no more, because Southampton has it all. Get a head start on dinner with a look through our favourite restaurants in Southampton.
1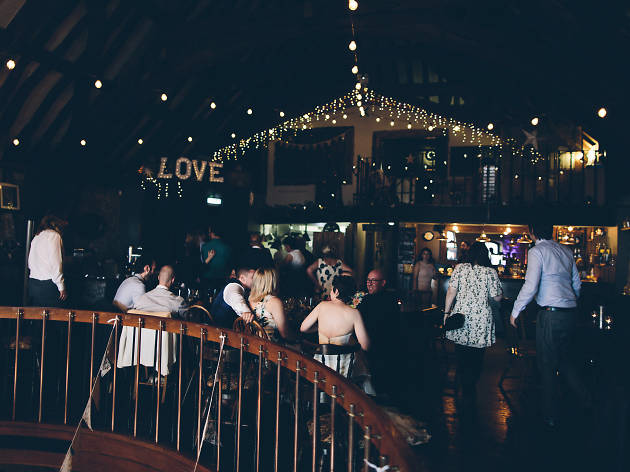 Why go? An attractive, timber-heavy brewpub and restaurant in a Medieval woolhouse.
Hoppy house-brewed beer might be the name of the game, but a Deep South-inspired menu has enough going on to attract the most pious teetotaller. It's a grab bag of zhuzhed-up cajun, delta and creole flavours: snacks of pickled okra and pork crackling cornbread, then cherry-cola-glazed wings, succotash beans, super-sounding gumbo and so on. Southern-comforting stuff.
Mid-range.
2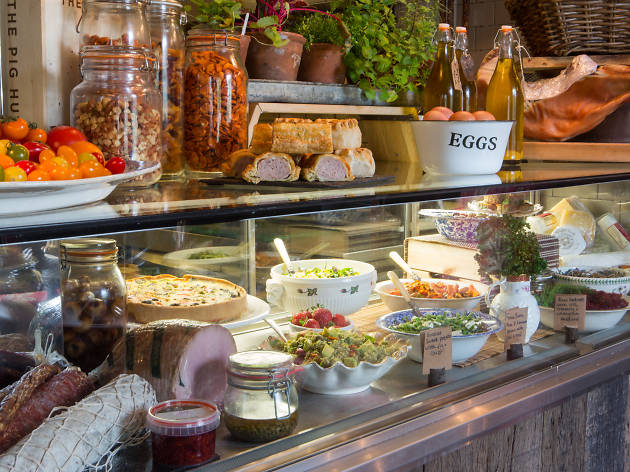 Mehau Kulyk
Why go? A daytime deli counter and cosy boutique hotel restaurant with a neat line in porky morsels.
The simple food at this spin-off from the New Forest's lovely Pig Hotel is served from noon until 8pm – so spend the day pigging out on things like air-dried lomo, garlic sausage rolls or chorizo on sourdough (with Isle of Wight tomatoes, naturally). Swine averse? Snaffle a plate of hot-smoked chalk stream trout or some cheese instead.
Mid-range.
3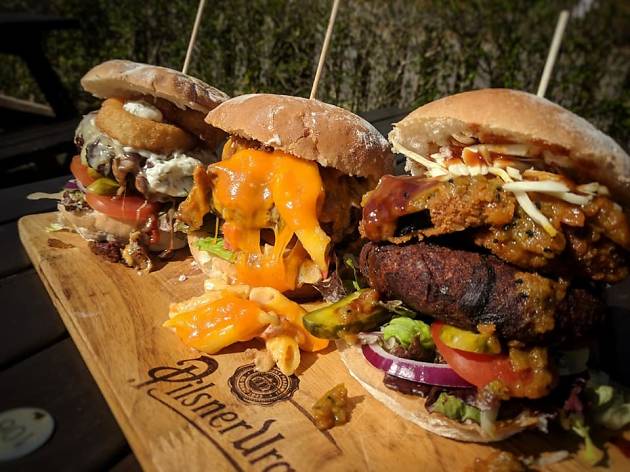 Why go? A welcoming Inner Avenue boozer that prides itself on its gargantuan burgers.
Anyone claiming to dislike burgers is either a fool or a liar. Everyone else will find much to love at the cosy Rockstone pub: there are classic bacon cheeseburgers, modish vegan jackfruit numbers and romance-killing patties slathered in black garlic mayo, plus creative sides and sundries like beer-battered olives and vegan katsu seitan 'chicken wings'.
Mid-range.
4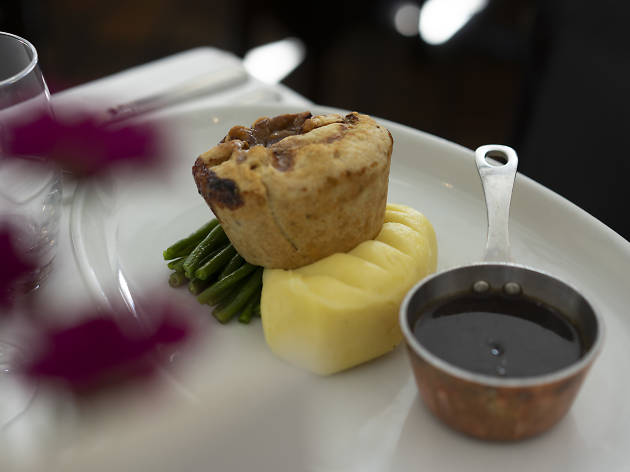 Why go? A long-standing and romantic modern European spot on the shiny strip of Oxford Street.
After a chic, smart city institution? Oxford Brasserie is it, dishing out butter-heavy classics that'll never go out of fashion. Scallops with black pudding and pork belly? Yup. Veal T-bone with dauphinoise and choucroute cabbage. Of course. Lymington crab linguine, duck breast with cherry jus, and poached pears for pudding? Tick, tick, TICK. Classic stuff all round.
High-end.
5
Why go? Slick, self-consciously traditional Indian joint, doing interesting regional dishes.
A high street curry house hawking dishes of 'primordial authenticity' using 'ancient' cooking techniques might sound a bit lofty. But Coriander Lounge isn't your regular Cobra'n'masala slop shop. It seeks to provide spice seekers with more nuanced Indian flavours. The classics are repped, but it's the karai, parsi and chef's special dishes that are really interesting. Malai kofta, anyone?
Mid-range.
6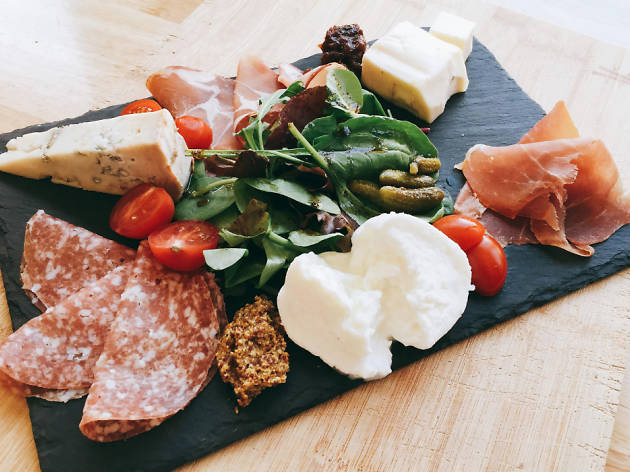 Why go? A teeny-tiny, (British) family-run Italian restaurant and aperitivo bar.
There's little as satisfying as a chilled aperitif and a fistful of Italian finger-food – and that's just what you get at Enoteca. The menu of Italian-style tapas is compact but lovingly realised (like the restaurant itself). There are nduja arancini, lentils spiked with cotechino sausage, tangy tomato crostini and a Marsala-laced tiramisu. Cancel your Roman holiday and go here instead.
Mid-range.
7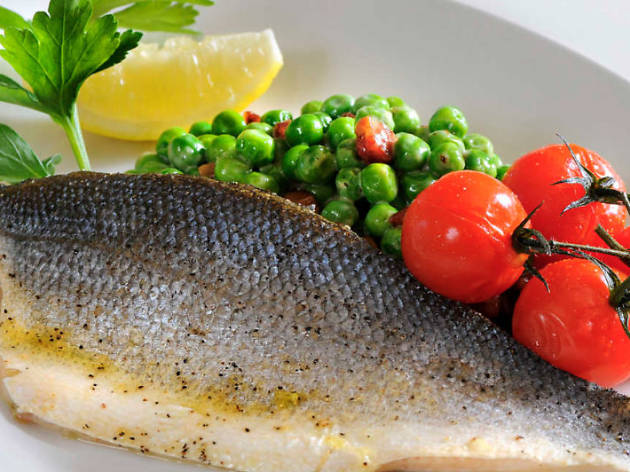 Why go? Classy Italian dining in a converted Victorian warehouse.
Ennio's was voted Hampshire's best Italian by Milanese newspaper Corriere della Sera. Sounds a bit random, but they might be on to something. From nibbly antipasti to meaty secondi, via insalata and proper pasta, the vast menu has all bases covered. Fish, though, is the focus – try scallop and prawn thermidor, tomatoey brodetto stews and groaning misto di pesce platters.
High-end.
8
Why go? Excellent artisan pizza at the South Western Arms pub in St Denys.
A moveable wood-fired oven is the source of Southampton's most popular pizzas. Glance outside this St Denys boozer and you'll find it knocking out a bevy of simply topped pies, the most elaborate of which is The Bryn. Laden with fennel sausage, parmesan, ham, jalapenos and more, it's an edible tribute to Bryn Lewis, much-missed founder of local music venue The Brook.
Budget.
9
Why go? An all-day parkside café offering plant-based – AKA vegan – fare.
Brighton throngs with vegan joints; Southampton not so much. Rejoice, then, for Café Thrive. Pulse-packed salad bowls aside, clean eating is dismissed in favour of seitan burgers (pimp with tempeh rashers and cashew 'cheese'), pizzas and sandwiches – there's even a vegan new york reuben. What's more, the dairy-free sundaes look better than the real thing. Almost.
Budget.
10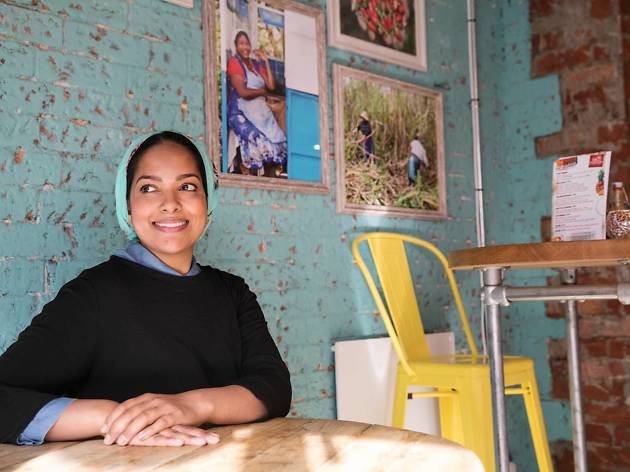 Why go? If you've ever watched 'MasterChef' and wished you could taste what's on the telly, now's your chance.
Shelina Permalloo, who won the cooking series in 2012, opened a cute little street food kitchen in Bedford Place to serve the homely Mauritian dishes she grew up with. At Lakaz Maman, which means 'Mum's House' in Mauritian Creole, everything is Halal and they cater for gluten-free, dairy-free and vegan diets. Expect coconut curries, tropical burgers, roti wraps and more to excite your appetite.
Mid-range.
11
Why go? A characterful Spanish stalwart near the Isle of Wight ferry.
La Regata has been going for almost 25 years, and for good reason. It's atmospheric, value for money and does the kind of tapas that pay no heed to finicky trends. Want little plates of Iberico ham, Cantabrian cheese-stuffed dates, sherry-simmered chicken livers, gallons of Rioja and more aioli than you can shake a castanet at? ¡Si, Señor!
Mid-range.
12
Why go? A comics-themed diner cooking up fine pies near the Polygon.
Piecaramba! is a bit like Bristol's pun-heavy pie-oneer Pieminister. By which we mean it makes delicious pastry puddings with ridiculous names, like the lamb-and-red-wine Woolverine, a curried chicken Chick Norris and the Piecaramba! itself, with beef, melted cheese and kidney beans (a burrito in pie form, basically). Mash, gravy and minty peas are, of course, plentiful. And obligatory.
Budget.
13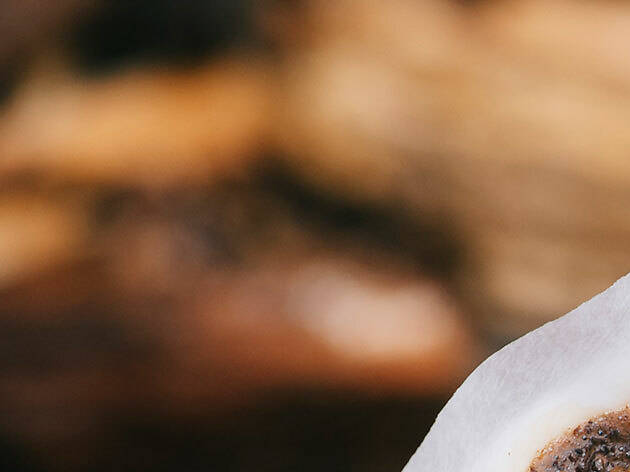 Photograph: Shutterstock
Why go? A home-grown specialty coffee chain that also does a decent range of food and alcohol.
Not only does Mettricks know a V60 from an Aeropress – that's coffee jargon, caffeine fiends – it also sells inventive booze and well-judged grub. The menu might stick to old faithfuls like brunchy eggs, simple burgers, pies and loaded nachos, but nods to local suppliers and a familial atmosphere earn extra points.
Budget.
Discover Time Out Market: the best of the city under one roof
Spending time in Southampton?
Check out our round-up of all the best museums, attractions, restaurants and other great things to do in Southampton.