Recommended art galleries in Colombo
Uncover Colombo's art scene for a touch of Sri Lankan culture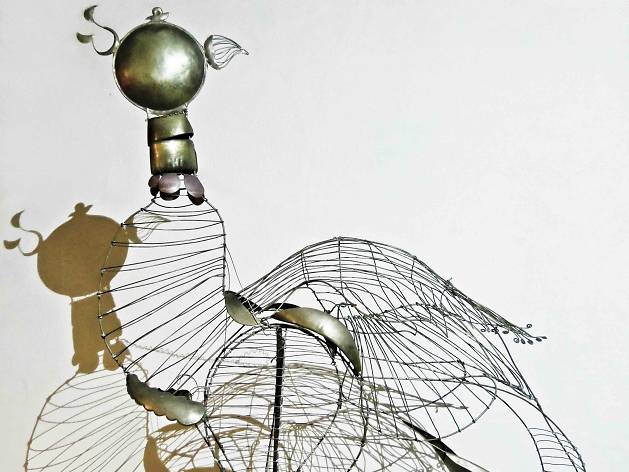 Colombo's galleries aren't just a platform for art in the traditional sense – you'll find musical theatre productions, private dinners, fashion concept stores and all manner of other expressions of creativity. The National Art Gallery is the most well-known space and is home to a number of permanent exhibitions, whereas Paradise Road Galleries has a much more contemporary feel as well as housing collections from international artists. To see local artists live in action, take a walk on the nearby Boardwalk, or for more refined pieces check out the Saskia Fernando Art Gallery. Whichever you choose to visit, you'll enter a world of colour and learn more about Sri Lanka's creative culture.
The interior of Paradise Road Galleries testifies to one thing. That the creator and visionary of this place is without doubt a lover of art and design. Paradise Road Galleries opened by Shanth Fernando, the founder of the Paradise Road brand, allows Sri Lankan artists of recognition to exhibit their works. It is a place extraordinaire, with the single largest collection of Belgian artist, Saskia Pintelon's collection on display along with those of eminent artists of the famed '43 Group', which included George Keyt, Lionel Wendt, Harry Pieris, Justin Deraniyagala, Ivan Pieris and the likes. The concept surrounding Paradise Road Galleries has successfully nurtured artists who have gone onto earn international fame and hence been a launching pad for talented painters.
Read more
With an all new venue, Saskia Fernando Gallery is all about showcasing work of established as well as emerging Sri Lankan artists. Exhibitions include installations, sculptures and paintings while the premise further hosts PR, Colombo's first fashion concept store by Annika Fernando. PR specialises in clothes and accessories with a strong design sensibility. 
Read more
Lionel Wendt Art Centre was established as a trust and non profit organisation more than 50 years ago by an act of parliament as a tribute to Lionel Wendt, the renowned photographic artist. Consisting of two gallery spaces for exhibitions and a fully equipped theater hall, the space is popular among many up and coming artists who seek to display their artwork. Further, the Centre is popular for theater productions, especially musicals due to the state-of-the-art facilities available. 
Read more
The gallery located at the Faculty of Visual Arts is built in conformity with international standards, fulfilling a long felt need for a fully-fledged gallery in Sri Lanka for local and foreign art lovers. The Gallery which is a realisation of a dream of generations of students and well-wishers was named after J D A Perera, a cultural, intellectual and artist of international repute who had established the systematic study of Arts in Sri Lanka. The building has four floor space gallery and the first of its kind in the country. Local and international exhibitions are held at the gallery in order to nurture an appreciation and development of the arts and culture in Sri Lanka.
Read more
The gallery collaborates with international galleries and cultural institutions to form a multicultural atmosphere where there is a positive exchange of talented work. The gallery has two branches at Galle Fort. 
Read more
Formerly known as the Colombo Gallery, this much sought after location changed it's name first to Gallery 706 before settling down with Barefoot Gallery. The gallery serves as a platform for artists, musicians, poets and filmmakers where local and international talent have found a variety of ways to express themselves through exhibitions, concerts, poetry reading, film nights and plays. A café is located at its premises and the venue hosts private dinners and parties as well. 
Read more