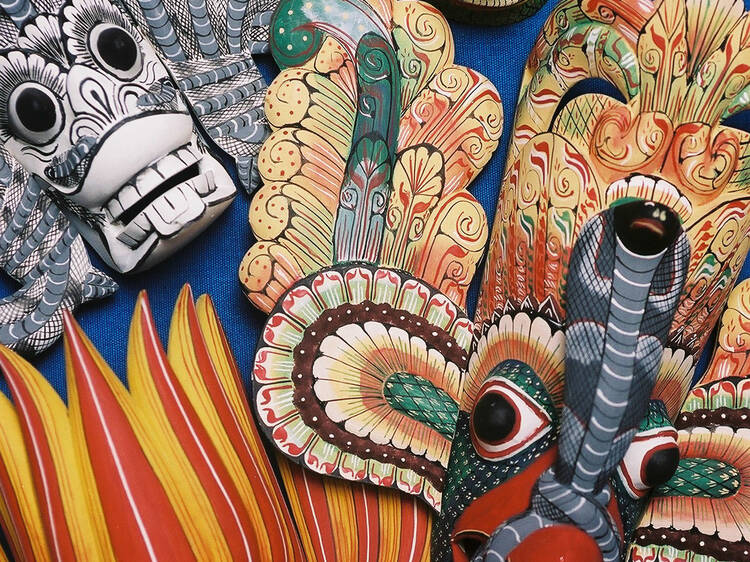 © BT Images
Masks are deeply connected to Sri Lankan folk-lore and take on a functional role where they are used in healing rites and rituals. Known popularly as devil dances, some are dance-drama performances that tell an elaborate story and is enacted by experienced dancers and actors wearing these masks.
One of the most popular and ancient acts is the 18 Sanni that are thought to represent diseases or ailments caused by yakkas (devils). Eighteen masks carved to represent the torment felt through these diseases are worn by an exorcist and a tovil, a devil dance, is performed. Other popular mask dances or dramas are Kolam and Raksha, one a comedic performance and the other masks mainly used in festivals and processions.
Ambalangoda is known to be the heart of mask carving with many shops dotting the roadside as you drive along this coastal town. If you happen to pop into one of the stores, you will be able to see how these masks are carved and painted with brilliant colours and take one along as well.