Holy Trinity Church
Where commoners and royals prayed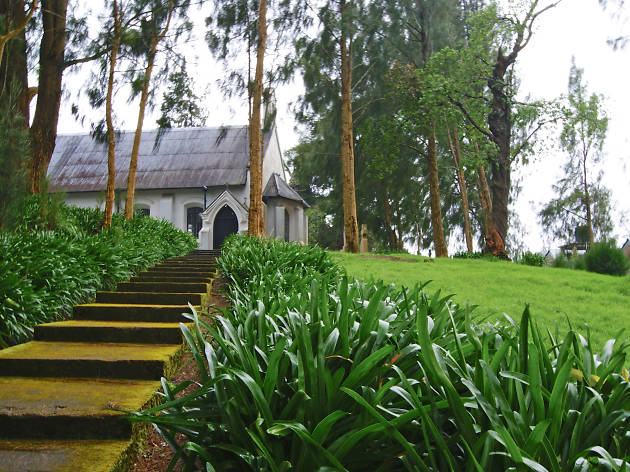 1/5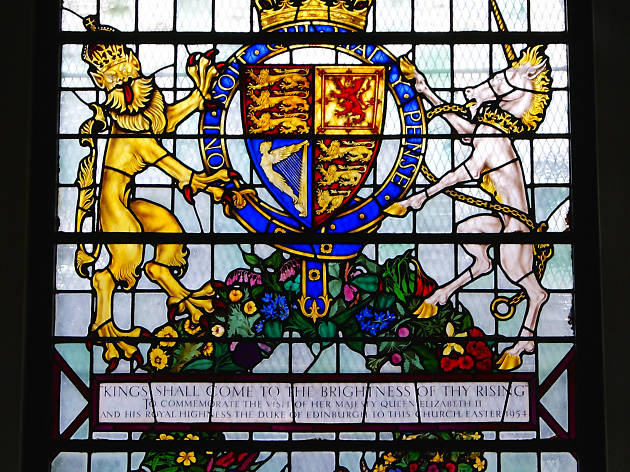 2/5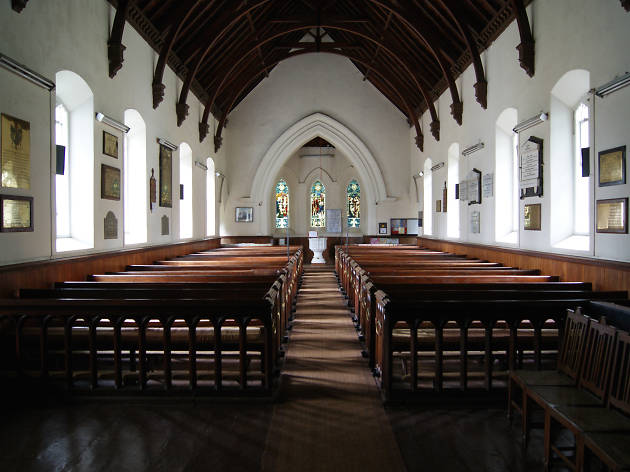 3/5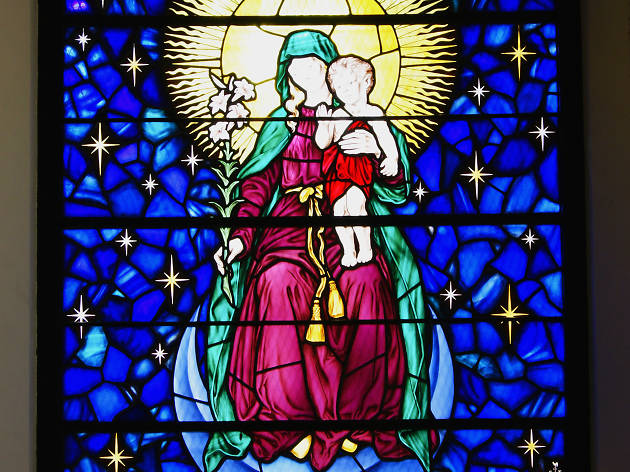 4/5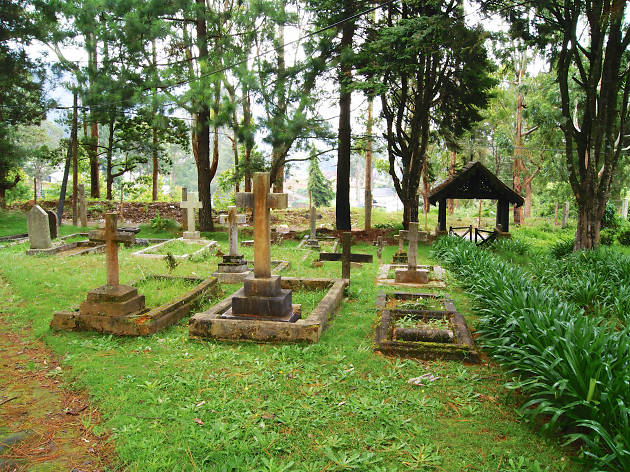 5/5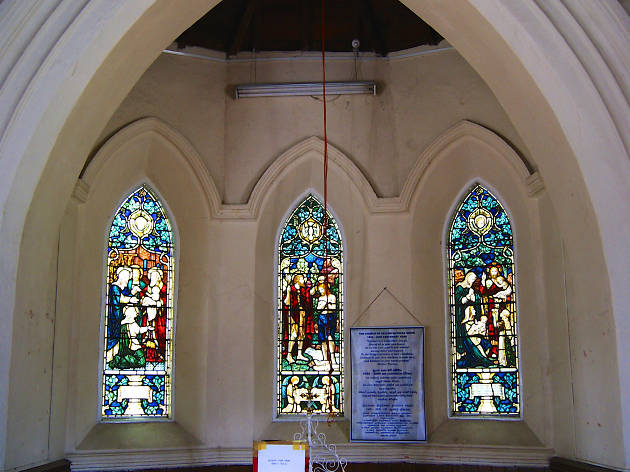 Kings shall come to the Brightness of Thy Rising...to commemorate the visit of Her Majesty Queen Elizabeth and HRH the Duke of Edinburgh to this church of Easter 1954" reads a plaque in the quaint interior of a church in the Tea Country of Sri Lanka. The first thing that the English planters did when they came to Ceylon was establish their places of worship. The church of the Holy Trinity was thus built in 1845 atop a hillock a little away from the flurry of Nuwara Eliya town.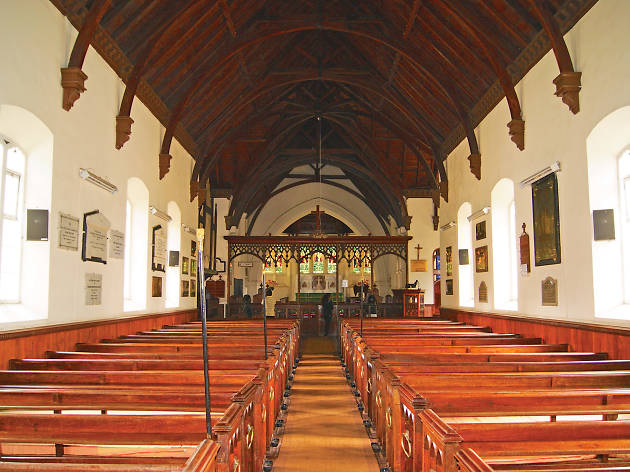 Old churches hold many memories. Holy Trinity Church is replete with those of the British planters and nobles whose names remain, engraved for posterity in the brass memorial tablets erected by their families and friends. In the Church vestry, safely stowed in an old safe is one of Holy Trinity's most precious possessions, the first registers recording births, marriages, and deaths of the parish.

The first wedding at the church was interestingly of a Ceylonese couple on December 11, 1843. The first baptism was on June 18, 1843 and coincidentally, the first burial was also of a member of the same family, of a toddler aged about one year, in April 1843.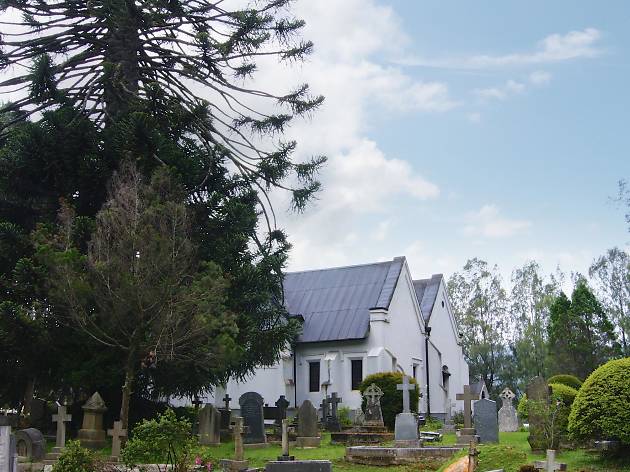 One of the many brass tablets on the church wall records a well known name, Thomas Farr - famed planter in Ceylon and wildlife enthusiast. Also remembered is Dr George Gardner, late Superintendent of the Botanical Garden of Peradeniya who died in Nuwara Eliya in 1841.

Incidentally, Governor Caldecott's wife Olive May also rests in the church graveyard, amidst the tall Cypress trees and blossoming lilies. In the more recent 1954, Queen Elizabeth II of England came to the church whilst on holiday in Nuwara Eliya. She had arrived alone on Good Friday and then on Easter Sunday with Prince Phillip. On her return to England, the Queen sent the church a royal blue carpet and beautiful stained glass window with the British royal lion and unicorn crest that still adorns the church.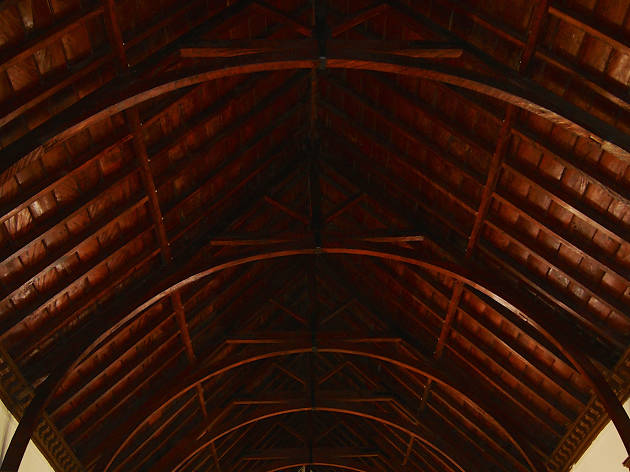 Perhaps what may have intrigued the royal visitors is the British character of Holy Trinity. The intricate stained glass windows, the huge pipe organ and the two old lych-gates in the church garden, where in the old days the planters who rode up on horseback would dismount at this point, tether their horses before proceeding into the church compound, which are reminiscent of Old England.

The church with its well maintained garden and graveyard retains much of the solemn air of sanctity that distinguished it in the past.