Our Lady of Lourdes Chapel and Grotto at Tewatte
The National Basilica of Our Lady of Lanka, also known as the "Tewatte Basilica" in Ragama is the cynosure of Catholic devotees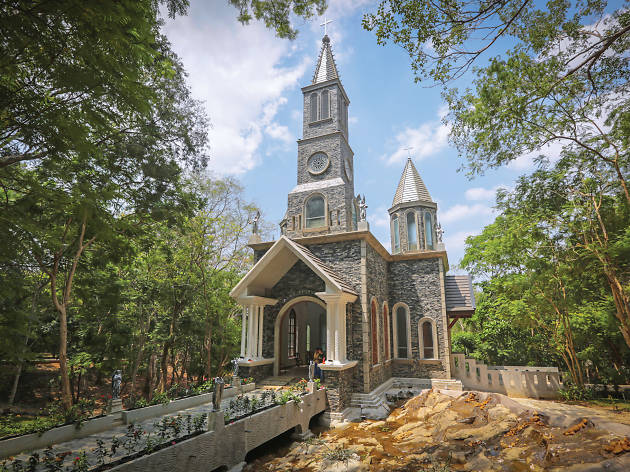 1/2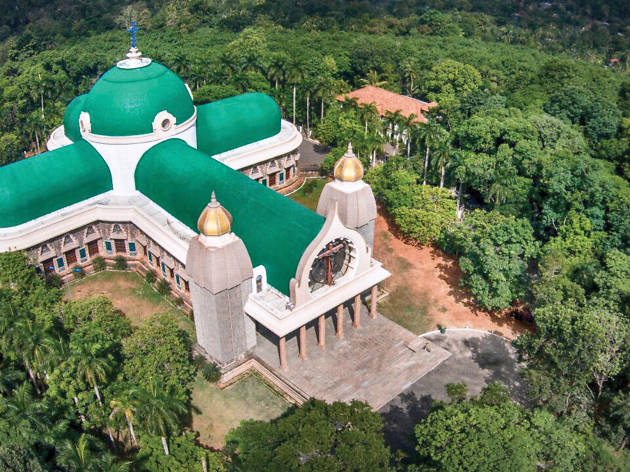 2/2
The National Basilica of Our Lady of Lanka or Tewatte Basilica in Ragama lies just 18 kilometres from Colombo. It had its early origins over a 100 years ago when a shrine to Our Lady of Lourdes was first built in 1911 and a grotto six years later.
But this Roman Catholic Church was elevated to the status of the National Basilica only in 1942 when the then Archbishop Jean Marie Masson went down on his knees at the grotto at Our Lady of Lourdes chapel and prayed for a miracle. The miracle was that this island be spared of the horrors of World War II. The vow he made: to build a Basilica in Mother Mary's name. In 1947, when his prayers had been answered – though he did not live to witness it - his successor, Archbishop of Colombo Cardinal Thomas Cooray had fulfilled the vow by embarking on a sacred mission that took nearly 27 years to achieve.
Now, 44 years later, a new grotto and a chapel of Our Lady of Lourdes has been built and was blessed on February 3, 2018, a day before the Feast of Our Lady of Lanka coinciding with the 70th Independence Day of Sri Lanka. Both the chapel and grotto have been modelled on the Our Lady of Lourdes' grotto in France. Set in the vicinity of a stream, with confessionals for devotees to make their confessions as well as cross the stream in symbolic act of cleansing, it also resembles the Rosa Mystica Church in Lucas do Rio Verde, Brazil which was also built with a stream nearby for the faithful to cross after confession.
Upon the request of the Archbishop of Colombo, Cardinal Malcolm Ranjith, who envisioned the building of the chapel and grotto, praise and worship as well as holy Mass will be held on the first Saturday of every month. It will be followed by a candle lit procession and recitation of the rosary. Our Lady of Lourdes Chapel in Tewatte is a place of peace, reflection and prayer.