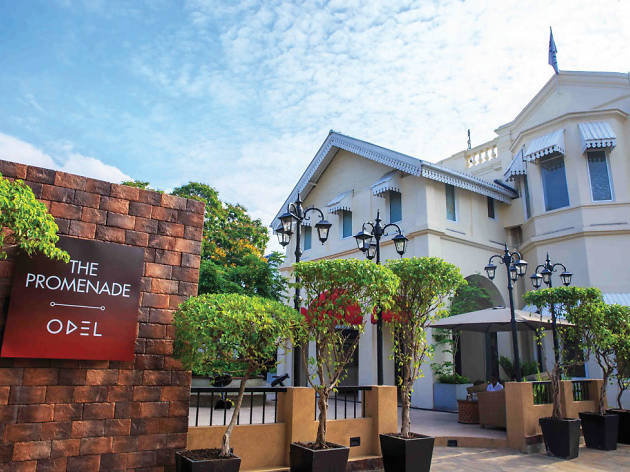 The Odel Promenade is lively, a fusion of tropical environment and a pleasant bistro ambience. It is at the courtyard of the flagship outlet of Odel, a leading fashion and department store in Colombo. There are eateries, restaurants, a bar and a foot spa. The Promenade has comfortable seating and sunshades.
While at day the Promenade echoes a European vibe, the atmosphere after sundown is enchanting with fairy lights hung all around. If for a quick snack in the afternoon, a refreshing stop mid-shopping or an evening out to unwind with loved ones, the Odel Promenade is the place to be.
Whether you are in the mood for a hotdog, a refreshing salad and juice, ice cream, Sri Lankan delights like kottu, Thai dishes, Indian cuisine or even bubble tea, just place your order and dine al fresco. The Sugar Bistro is ideal for a hearty meal or a pick-me-up coffee. The bar at the centre of the promenade is entertaining at night.
The Odel Promenade also offers authentic Japanese cuisine as well as delightful Neapolitan pizza at Alexandra & Ward. Especially on weekends, live music is played, by acoustic bands. To relax and chill out with loved ones, the Odel Promenade is the place to be.
Venue name:
Odel Promenade
Address:
5, Ward Place
Colombo 7
00700