The family park
Fanned by the breeze that blows across the Diyawanna Lake, Diyatha Uyana promises recreation and relaxation for the entire family.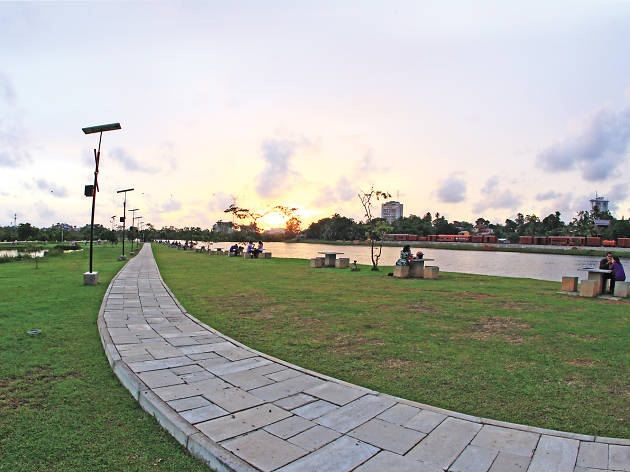 1/3
©BT Images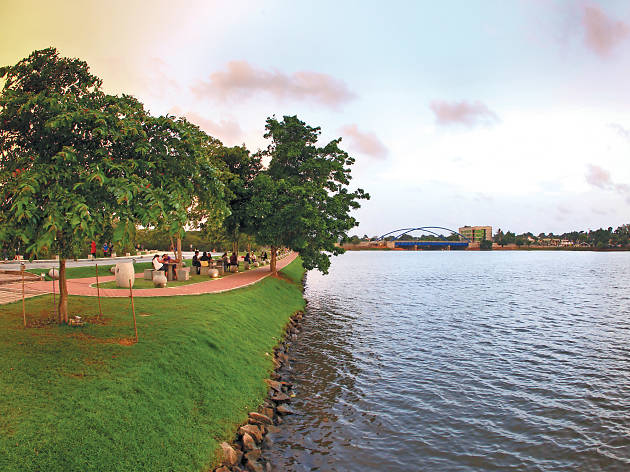 2/3
©BT Images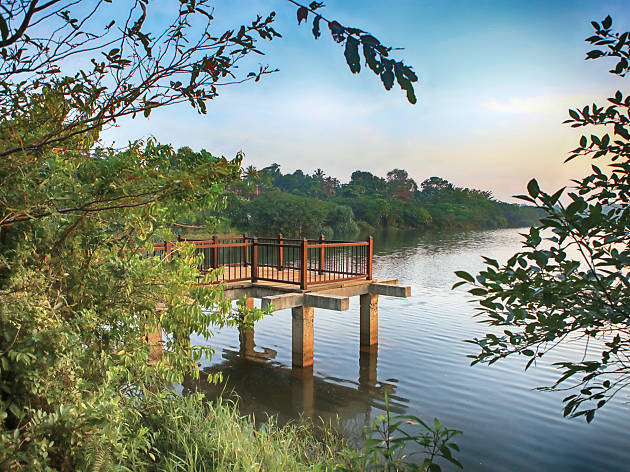 3/3
©BT Images
Situated between the city of Colombo and its suburbs, it's great spot for leisure. The walking tracks wind and curve along the banks of the lake, flanked by pools of water and mangroves. Under the pastel light of dawn and dusk, Diyatha Uyana makes for a mesmerising sight.
The park is the ideal place for a pleasant family outing, especially over the weekend and on weekday evenings. With ample space to run, many things to see as well as slides and swings, the kiddies play area is a paradise for the little ones. As the children excite themselves, parents can grab a bite from the cafeteria, which provides delightful eats including crispy bites, traditional Sri Lankan food, wholesome meals and healthy juices. One can indulge here at any time of the day while basking in the freshness of the outdoors, even for a quick lunch break from work. The park is also great for a catch up with friends.
If it's 'me time' that you seek, sit on the park benches facing the river for a relaxing read with a cup of hot coffee or tea. Feel the soothing calm of watching fish swim about in the mini aquarium or enjoy the pretty flowers in bloom. One can even take a boat ride to explore the rippling waters fringed with green.
Fitness lovers who jog in the morning and evening will be enthused by the chirping of various wetland birds who are residents or guests at the nearby Beddagana Wetland Park. It's also a good way for city dwellers to stay in touch with nature. There is a fair within the park that attracts vendors from across the Island; it is a place where one can purchase pot plants, clay pots or goods traditionally crafted from cane or wicker.
Whether it's a walk to rejuvenate the soul, a run to invigorate the body or family time, there is leisure and relaxation for all at Diyatha Uyana.