Things to do in Trincomalee 
East-coast town offering historical attractions, serene beaches, whale-watching and water sports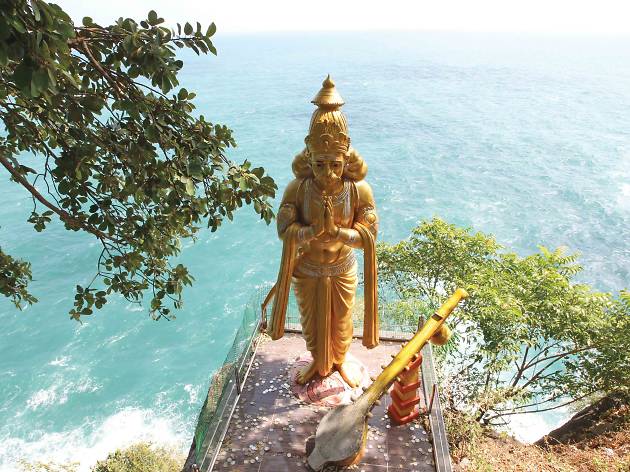 1/5
Gilded statue of Ravana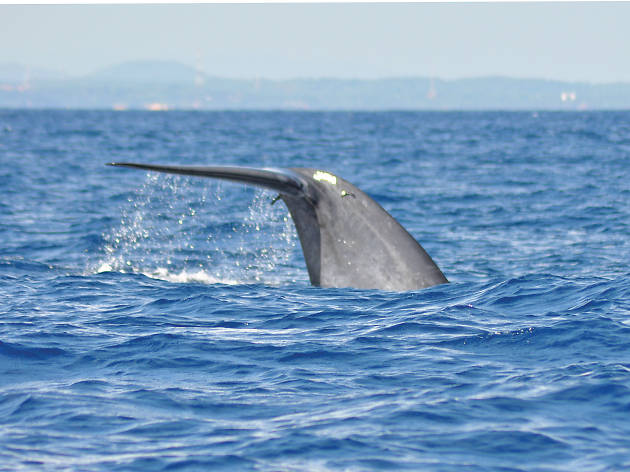 2/5
Whale-watching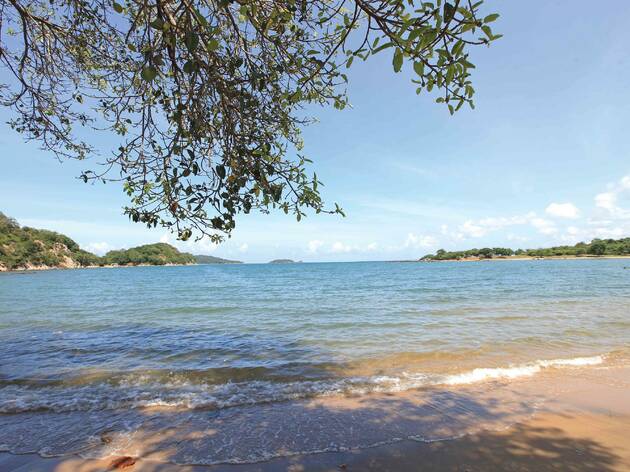 3/5
The emerald and blue beach at Trincomalee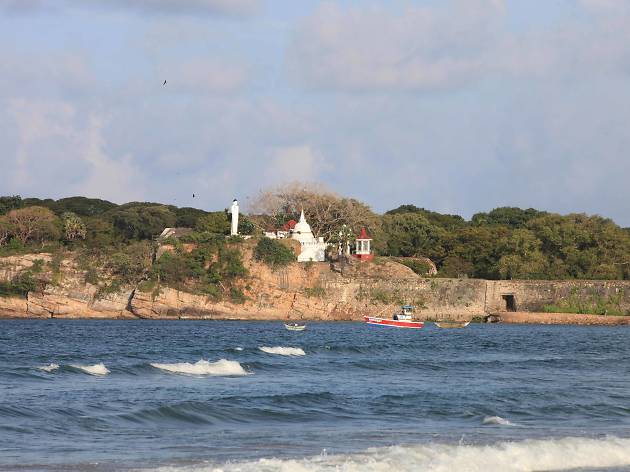 4/5
Gokanna Temple with the standing statue of the Buddha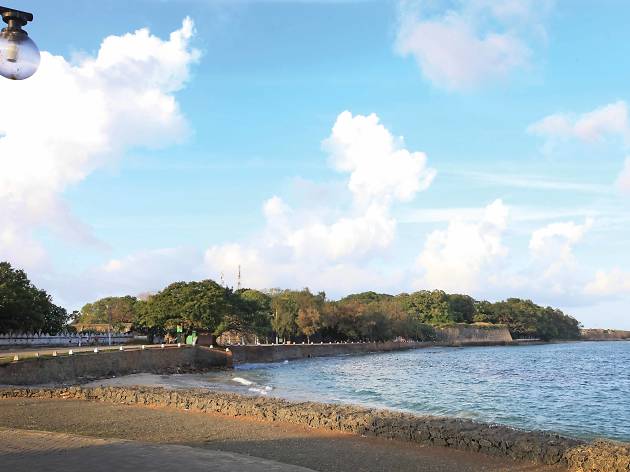 5/5
Fort Frederick looking out to the sea
Trincomalee in the East, is a site of fascinations. It is surrounded by immaculate beaches. The coastline surrounding Trincomalee harbour is a well-known location for whale watching, a 'must-do' excursion. The atmosphere is tranquil at Marble Beach. It could best be described as utmost serenity. Similarly, the Nilaveli beach and the sea are a spectacle of immense beauty.
The Pigeon Island, just off Nilaveli beach is ideal for snorkelling and diving.
The Pigeon Island Beach Resort, set on the serene Nilaveli beach, is an ideal place to relax. Coral Island, located a few kilometres away, is for those seeking to escape the zippy beaches of Trincomalee. A stroll along the shores of Arisimalai or the Mountain of Rice will be a gratifying experience of stroking the rice like specks of sand on the beach. The Dead Man's Cove, Sweet Bay, Coral Cove and Back Bay are charming and enclosed inlets in Trincomalee.
The famous Koneswaram Temple inside Fort Frederick is a grandiose edifice with statues of deities in gold and copper. This historical site that dates back to the 3rd century BCE was destroyed by the Portuguese in the year 1624 and the demolished material was used to build Fort Frederick. The Fort has remnants of its magnificent past – colonial era buildings and a Georgian-style mansion. The Lover's Leap offers a breathtaking view of the ocean and a fine getaway to spend time in reflection. Close by is the standing Buddha statue of Gokanna Temple, another point that offers picturesque views of Trincomalee and its oceans. History lovers can visit the nearby Maritime and Naval History Museum, housed in a 17th century building that used to be the official residence of the Dutch Naval Commissioner. Trincomalee has many attractions and is certainly worth a visit.
Another historical site is the Girihandu Seya, believed to be the first stupa built in Sri Lanka dating back to 3rd century BCE. Built atop a small mountain, the summit provides a panoramic view of the landscape.
Attractions of Trincomalee are endless. It is the spot for a complete holiday. After an exhilarating day out, rejuvenate the mind, body and soul in the hot springs of Kanniya.