Thrilling Bentota
Bentota is a lush beach haven, robust with greenery and flowery with frangipani and orchids dripping colour into the Bentota lake and the sea.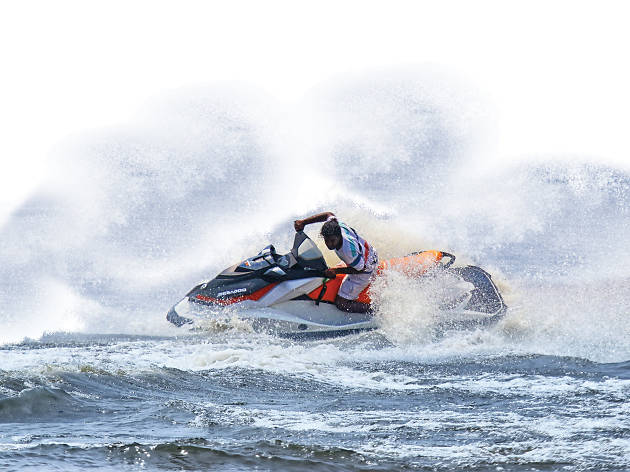 1/4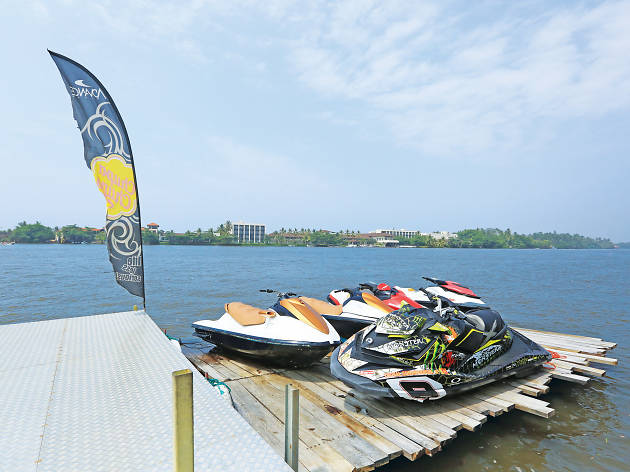 2/4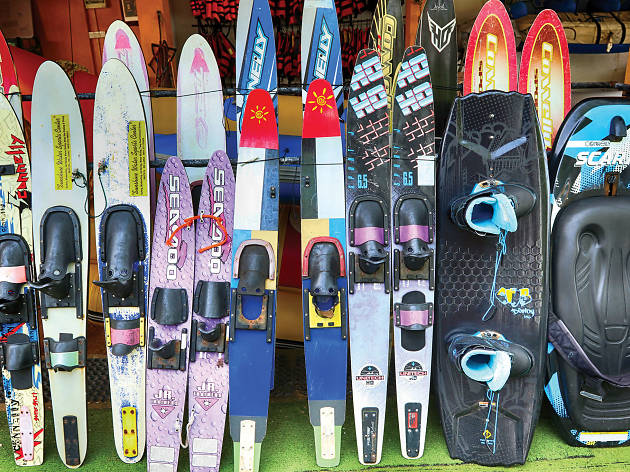 3/4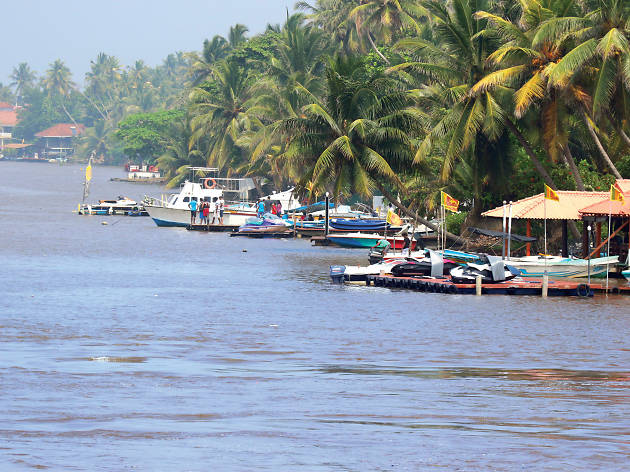 4/4
People holidaying here tend to lounge in the sun that falls dappled through palm fronds, but there's a new kind of tourists who seek the rush of adrenaline rather than absorb sunshine reading a cosy novel.
Bentota is twice blessed as a location for watersports because it has both the Bentota lake and the Indian Ocean. When the sea gets rough, there's the lake. At any given time, you'll see the glassy lake or sea surface being shattered by a jet ski or a wake board whizzing at fantastic speed, almost airborne followed by a majestic spurt of white.
Watersport enthusiasts from all corners of the world are seen at Bentota. They adore banana rides, jet skiing and tube rides. Jet skiing is rather like riding a motorbike on water, clefting the waters deeply like a torpedo with a mighty roar. But there are other thrills, many and varied.
Groups share the excitement, shrieks, hysterics and mirth of the banana ride. At the end you land ashore with the feeling of having truly bonded with each other. The tube ride can let up to five people to be pulled behind a speedboat over the waves. It's bumpy because the tube jumps from one wave to the other and by the end you are refreshed, having released a lot of adrenaline and laughed and screamed till your facial muscles have received ample helathy exercise.