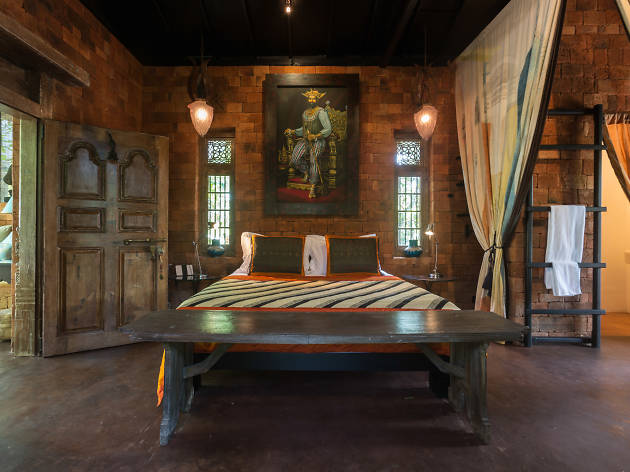 1/4
© Casa Heliconia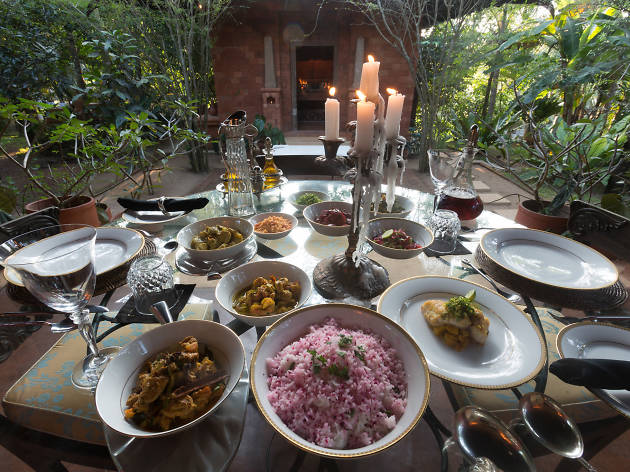 2/4
© Casa Heliconia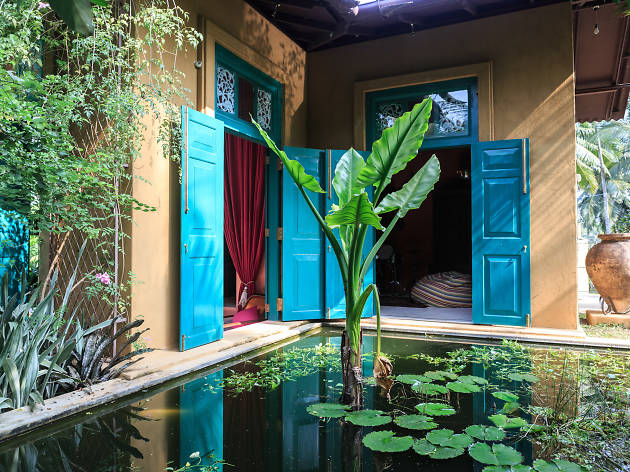 3/4
© Casa Heliconia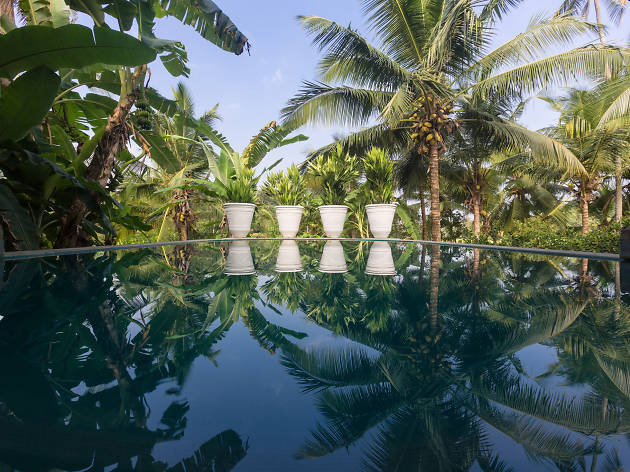 4/4
© Casa Heliconia
A romantic getaway
It's a quirky jungle out there at Casa Heliconia. Nestled within a quaint natural setting is an artistic boutique hotel, just an hour and a half from Colombo. Each room has a character of its own, tastefully decorated with vibrant colours, luxuries and inspiring artistry.
Privacy is key, so the two bedrooms are set a distance from each other. Vibrant Temple Angkor with a kitchen and BBQ area draws inspiration from Cambodian and Sri Lankan temple styles and the smaller Pagoda Gold has electric furnishings, a terrace and private dining area. Pavilion Neapolitan boasting an infinity pool and lounge, which overlook lush paddy fields promises quality rest and relaxation to all guests. With a home theatre system, DVD, music and air-conditioning. 'The Doll's House' will make you feel right at home.
Cuisine at Casa Heliconia is prepared using the freshest produce sourced from the surrounding area with flavours inspired to provide you a truly Sri Lankan breakfast, lunch and dinner experience. It's as good as fine dining and as comfortable as a meal at home.
The spa is a great place to rejuvenate with Ayurvedic masseurs knowing exactly how to knead your woes away. For the explorers, the Uruwala Temple, Rock Waruna Temple, Cadjugama (Village of Cashew) and the historic hamlet Dedigama are a short drive away. Staff are trained to ensure you have a comfortable stay. Casa Heliconia is ideal for couples, especially honeymooners and families seeking some 'alone time'. Catering to this unique need they have special wedding and honeymoon packages.
Venue name:
Casa Heliconia
Contact:
Address:
Imbugolda
Kaleliya
Gampaha
11160