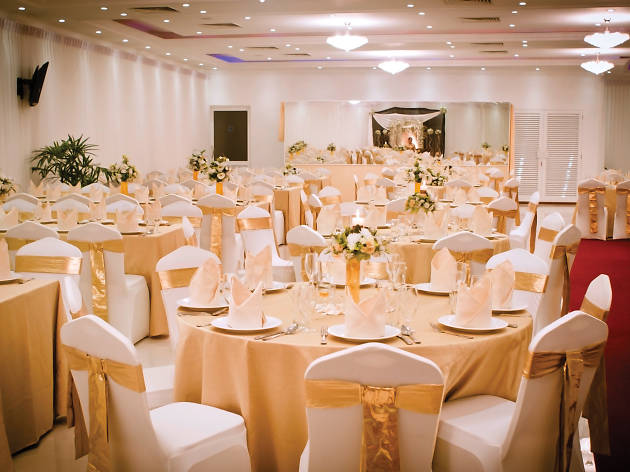 The ideal venue for weddings and formal functions
Serendib Grand is a stylish and modern event space equipped to host a range of social and corporate events. The venue has three banquet halls, 'Pearl', 'Crystal' and 'Opal', with state-of-the- art facilities as well as ample parking. The three halls are ideal for wedding and engagement receptions, corporate events, office parties and seminars. The three air conditioned banquet halls can accommodate up to 950 guests. They are spacious and seating can be arranged in a range of styles depending on the function. The high-ceilinged Rooftop Opal is ideal for hosting birthday parties and soirees. It can accommodate up to 220 guests and has a terrace to set up a hot station and marquee.
The services for events include a stage, themed lighting for the hall, premium audio video (AV) system with projectors and TVs in each hall, and air conditioned changing rooms. Together with Acer Events Management Services (AEMS), the team is ready to organise DJ, band, throne and table decorations and cake structure. In addition, for corporate events, a unique feature is that event proceedings in one hall can be projected to the other halls.
The Serendib Grand – AEMS team are also always on hand to advise clients on planning the event to ensure you have a stress-free time planning your special occasion. They also help you host a well planned corporate event.
Venue name:
Serendib Grand
Contact:
Address:
129 Sri Saddarma Mawatha
Colombo 10
Colombo
01000