Siddhalepa Ayurveda Health Resort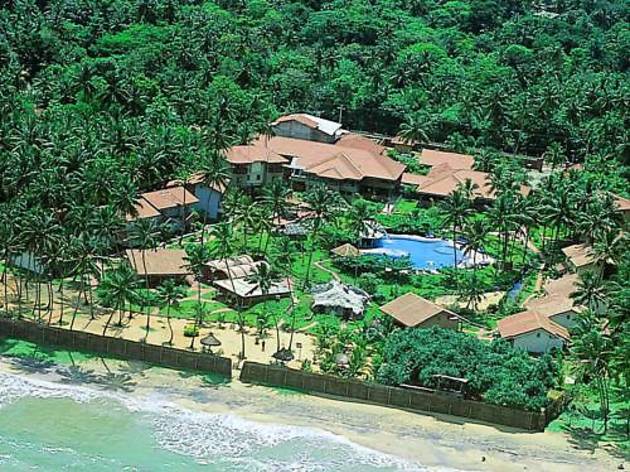 The content on this page is provided by a Time Out partner.
Nestled within a seven-acre land of trop- ical, indigenous and medicinal trees and plants, the Siddhalepa Ayurveda Health Resort in Wadduwa provides a holis- tic experience. Overlooking the Indian Ocean, it is located in a serene, breezy setting. Therapies and treatments that promote well-being are provided under the care of expert resident physicians and therapists.
The dedicated Ayurveda Centre offers complete healing therapies and treatment that are tailor-made to guests and utilise only 100 per cent natural products. Guests can choose from the packages 'Traditional Ayurveda'; 'Panchakarma' for detox and cleansing; 'Lavanya' to promote beauty in the mind, body and soul; and 'Vayasatha' to revive and rejuvenate.
Guests can choose from four types of accommodation at the resort – Deluxe Suites, Deluxe Bungalows, Superior Bal- cony rooms and Superior Terrace rooms. Comfortable and stylish the rooms and suites are designed to offer pleasant views of the surroundings.
Dining mainly takes place at the restaurant, which overlooks the beach. Guests can also request for private dining arrangements. At Siddhalepa Ayurveda Health Resort, healthy Ayurveda meals are transformed into delightful dishes withexoticherbs,greensandasprinkling of spice. Meals mainly include garden
fresh herbs, salads, vegetables and fruits and are supplemented with fish or white meat. 'Ama Pan Hala' juice bar serves refreshing herbal drinks, which bring together the healing properties of Ayurveda. Expert Ayurveda doctors are also on hand to guide diners on how to make the right dietary choice, especially considering the treatment package they are following.
To offer complete relaxation the experience at the resort includes holis- tic activities apart from Ayurveda treat- ments. Apart from culturally enriching adventures to heritage sites, the resort encourages activities including yoga and meditation, Ayurveda cooking classes to learn to balance the three doshas, the energies that make up every indi- dividual as well as a tour of the herbal garden. Ayurveda lectures, visits to the Ayurveda factory and Ayur tea tasting are also arranged. Additional facilities at the resort include a swimming pool, gym and shop from which guests can purchase herbal products.
Enjoy true holistic wellness at the Siddhalepa Ayurveda Health Resort with traditional healing surrounded by the serenity of the coast.
Venue name:
Siddhalepa Ayurveda Health Resort
Address:
861
Samanthara Road,Pothupitiya,
Wadduwa
01500

Price:
$186.00 - $450.00