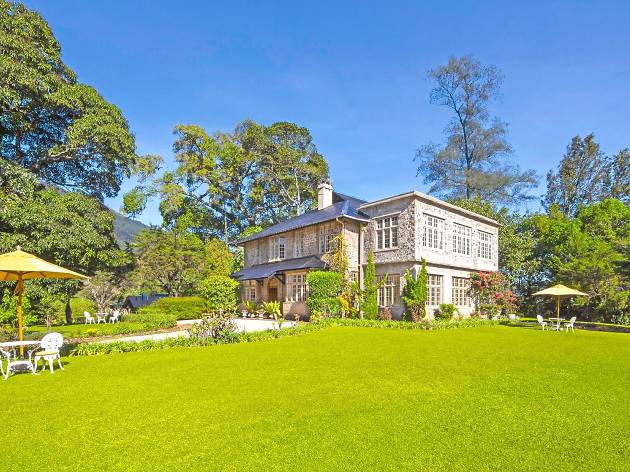 A monument to the history of Ceylon tea!
A gateway into a time of luxury, to rejuvenate and relax, Taylors Hill, Kandy is nestled in the midst of lush plantations and is perfect for an intimate vacation. Named after James Taylor who introduced commercial tea production to Sri Lanka, one would feel embraced by evergreen plateaus when holidaying here.
Central to many attractions within the region, Taylors Hill, along with comfortable accommodation, great food and modern amenities calls the adventurous traveller to sit back and relax after an eventful day. Bordering the Loolecondera Tea Factory, the first teafactoryestablishedbyJamesTaylor himself, it provides a window into an industry that put Ceylon on the map.
Further, guests are able to discover a world of heritage at the once capital city of Kandy which homes the Temple of the Tooth Relic, museums, exquisite architecture and more. Nature lovers will find the Peradeniya Botanical Garden to be a haven, while cycling through the tea plantations and curvy roads is sure to give an unforgettable adrenaline rush!
Back at the hotel, there is a snooker room for those who enjoy leisure time in private. A kids play area, living space, tennis and badminton court, an infinity pool and birdwatching are some of its exciting features. Indulge in mouth-watering Asian fusion, traditional British gastronomy or Sri Lankan cuisine mostly cooked with Tamil flare, as in the up-country. For evening tea overlooking the serene views, scrumptious snacks and freshly baked cakes and cookies are served and guests also have the option of getting them packed for an enjoyable picnic outdoors.
Built by a British tea planter over 100 years ago, the hotel now has five unique rooms named after pioneers of Ceylon Tea. They have a different theme and varying amenities. Guaranteeing spacious comfort and ease of use, some en-suite bathrooms feature bathtubs, and certain rooms also have attached accommodation for children. Hence for an intimate family vacation or aromantic honeymoon, Taylors Hill becomes the ideal choice.
Venue name:
Taylors Hill
Contact:
Address:
Pattiyagama Estate
Deltota
Kandy
20430