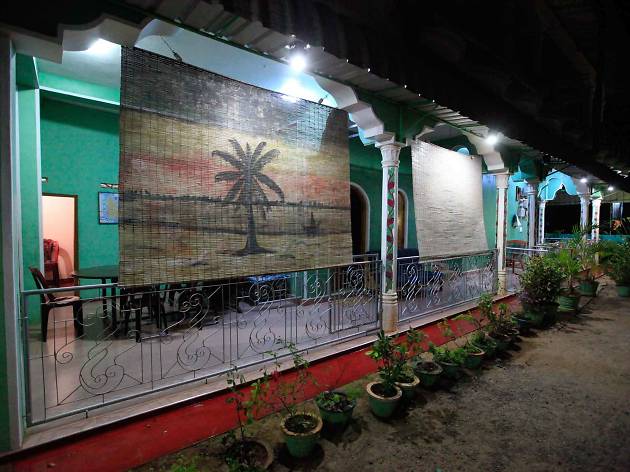 Experience the truly Sri Lankan way of life at Victoria Guest House.
At a glance, what seems to be a colourful, traditional Sri Lankan house is in fact, a vibrant guest house located just a few minutes away from the beautiful beaches of Kalkudah.
A great place to relax and explore the Sri Lankan way of life, Victoria Guest House offers a variety of home-cooked, hot out of the stove meals with the choice given between delicious authentic Sri Lankan dishes such as the all time favourites; string hoppers, rotti, rice and curry among others. The host also prepares chinese dishes, seafood specialties and plenty of irresistible desserts, all flavoured according to the guests' liking.
Mostly recognised for their unforgettable hospitality and great service, this is a popular accommodation choice for many visitors and families.
Venue name:
Victoria Guest House
Contact:
Address:
Valaichchenai Road
Kalkudah
30410