It's 31st night: Where's the party at?
It's hard to beat the festive excitement with so much happening in the city to usher in the New Year.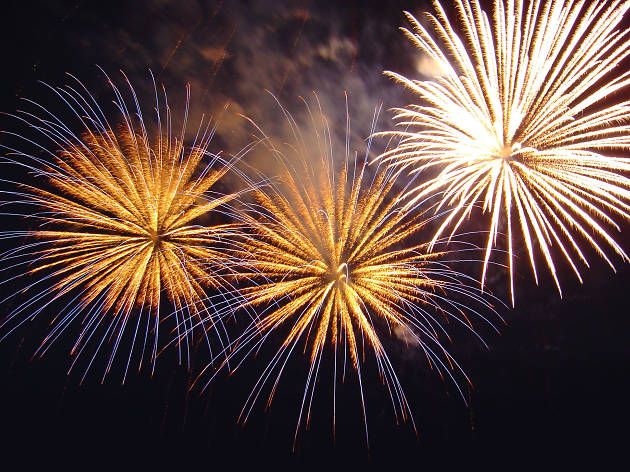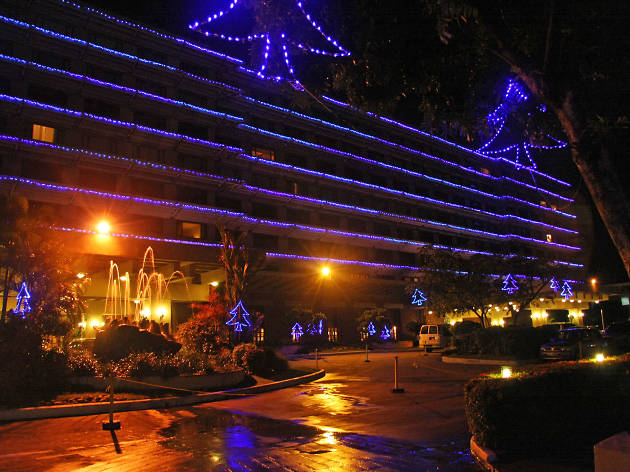 Sri Lanka's leading entertainer Sunil Perera and his band Gypsies will rock this year's NYE dinner dance at the Grand Ballroom, Hilton Colombo, along with Nalin Perera's Marians. The 'Rhythm of the Legends' will be a fusion of the best of Sinhala and English classics, a night of entertainment in true Sri Lankan style. Tickets are priced at Rs 22,500, with a grand dinner buffet and breakfast, along with prizes and surprises.
The Hilton Residences will feature Glory and DJ Naushad at the Ballroom with unlimited food and beverages for guests at Rs 12,000 net per person. With three airline tickets to be given away along with many other prizes, guests can usher in the New Year in a relaxed ambience, dressed in smart-casual attire.
The Kingsbury Hotel's NYE party 'Retro Fusion 2015 New Year's Eve Dinner Dance' with The Legendary Annesley & The Super Chimes together with sensationally entertaining band 'Doctor' will also feature a fusion of retro music with the best of English and Sinhala classics. A gala dinner buffet with beverages and a scrumptious Sri Lankan breakfast await revellers. Tickets are priced at Rs 15,000 net per person.
It will be a black-tie event at the Galle Face Hotel's Grand Ballroom with a gala buffet accompanied by the music of Rickey Bahar & Legacy. The truly grand NYE event will be packed with many give-aways for the guests. Tickets are priced at Rs 25,000 net per person.
The Verandah at Galle Face Hotel will be another venue for an elegant dining experience, with tickets priced at Rs 8,000. Mintaka will provide music to guests who can opt for elegant or casual attire.
The toe tapping music of DJ Saka will entertain guests at the Samudra Ballroom at Hotel Taj Samudra, where guests will be treated to a sumptuous Indian dinner buffet with three bottles of beverages at a cost of Rs 15,000 net per person.
The band Flame will light up the night at the Galadari Hotel along with the serenading tunes of Derrick Junkeer from Australia and Ishan Bahar.
Ramada Colombo's grand NYE Ball will feature reputed bands Kings and Anno Domini, with guests being given the option of selecting the dance and the dinner for Rs 11,000 or Rs 7,000 for the Dinner Dance only. The Grand Oriental Hotel will host 'Harbour Trail 2015', its NYE party at the iconic Harbour Room with a breathtaking view of the Colombo Harbour. Sam the Man will be performing his unique melodies. There will be an entrance raffle draw, selection of Harbour Queen, the Best Dancing Couple and the First Couple on the floor. Tickets are priced at Rs 6,500 net per person inclusive of dinner buffet and breakfast.
OZO Colombo, with the theme of New Year's Eve being Glow, will offer amazing beverage deals at its NYE Glow Party on On14 Rooftop, with a grand seafood dinner served at AQUA, followed by a Sri Lankan breakfast. The dinner dance priced at Rs 10,500 net per person and LKR 5,500 for dance and breakfast only will include DJ music, competitions and surprises.
The Colombo Courtyard will host the 'New Year's Eve 2016 Countdown' at Cloud Cafe with DJ music and live music. Priced at Rs 6,000 net per person and Rs 10,000 per couple, there will be special offers for group reservations. Buffet with live action stations, a Sri Lankan breakfast buffet and many special deals will be on offer for the night.
Hotel Sapphire and Concord Grand Hotel will jointly host the NYE dinner dance at the Hotel Sapphire for Rs 3,500 per person, which will include dinner buffet and breakfast. There will be a raffle draw with great give-aways and the selection of the Sapphire Queen. Black- dinner dances are quintessentially traditional, but the chic and stylishness in smart-casual attire is a wonderful way for a truly relaxing party in the open.
Accordingly, most hotels in the tourist hub of south are all geared for the outdoors with plenty of music and fireworks. While the boutique villas are planning NYE dinner parties for the very small number of in-house guests given the fashionably private concept associated with them, the beach resorts are upbeat about their NYE parties.
Avani Kalutara Resort and Spa will begin the celebrations with a sun-down cocktail followed by a dinner dance, where a combination of International and Sri Lankan cuisine will be served for a price of Rs 8,500 net per person. The poolside party will include many competitions and a grand fireworks display at the dawn of 2016.
The Sands in Kalutara will offer a package for stay-in guests on NYE, which will include a live band and DJ music with a buffet and fireworks display. Similarly,
Citrus Waskaduwa will offer a stay-in package inclusive of dinner dance, which will be filled with raffle draws and gifts. Citrus Waskaduwa will also organise a garden party with exciting surprises for the revellers. Villa Bentota will host a barbecue to celebrate NYE for in-house and outside guests.
Era Beach by Jetwing will also have a seven-course dinner in the outdoors with DJ music. The exciting element in the outdoor parties is the display of fireworks amidst much pageantry and cheering. There's a lot happening on NYE and so it's worthwhile to explore the 'happening' place that will put you in the right mood for the rest of the New Year.
More to explore