Love at first slice
Pizza Hut has always been a cherished family experience.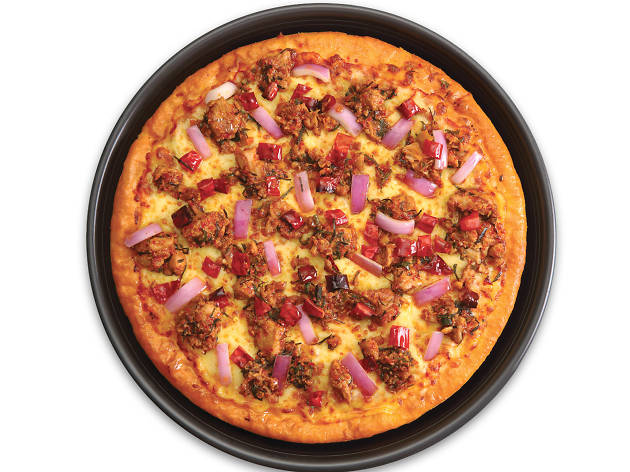 Pizza Hut has always been a cherished family experience. Every outlet has a laidback atmosphere, with the staff always ready to welcome each family and individuals who walk in with a smile as they open the doors to the wonderful scent of freshly baked pizza.
Pizza Hut has always had a soft spot for kids, with a special menu crafted for your little ones. Certain outlets even boast a play area that promises adventures for your kids while you enjoy a meal. Convenience is just an order away, as Pizza Hut always has delivery ready to go.
It's the home of pan pizza
With an array of ranges to delight every mood, situation and thought, Pizza Hut aims to please. From Classic to Signature, and from Favourite to Supreme, Pizza Hut has it all, and to make things more interesting, there's the Italiano range, along with the Thin Crust range. Satisfy your appetite for the more exotic flavours with toppings like Butter Chicken Masala, Szechuan Chicken Blaze and more! The variety never ceases to amaze.
It's not just about the pizza!
Take a break from the pizza and dig into the creamy and delicious pastas and the Calzones that promise you a wonderful meal. You could even opt in for the flavourful range of rice, made with Pizza Hut's own unique touch.
Don't forget to start off your meal with their var- ied range of appetizers, ranging from Cheesy Garlic Bread Supreme to a timeless classic, the Baked Chicken Wings in BBQ Sauce! They have just the right amount of wow to get your taste buds tingling for the main course.
A sweet sensation
Pizza Hut aims to delight with their range of desserts. You could dig into the hot and delicious Chocolate Melt Lava Cake, the Gooey Chocolate Brownies, or get even more adventurous with the flip side of Calzones. That's right, they don't just come in savoury form. Delight in the Nutella with Crumble and Strawberry with Nutella flavours. It promises to make your day!
Bringing the best to your doorstep!
With outlets stationed all around the country, there's easily going to be one close to you. This guarantees you your favourite selections from the home of pan pizza, delivered to you fresh from the oven, promising you a delicious experience right at home.
Call them up on 2 729 729, or order online through the Pizza Hut app, or www.pizzahut.lk.