The Fascinating City
Dine on delicious fare or wine with a view, Colombo is home to a long list of restaurants and cafes that will suit your mood.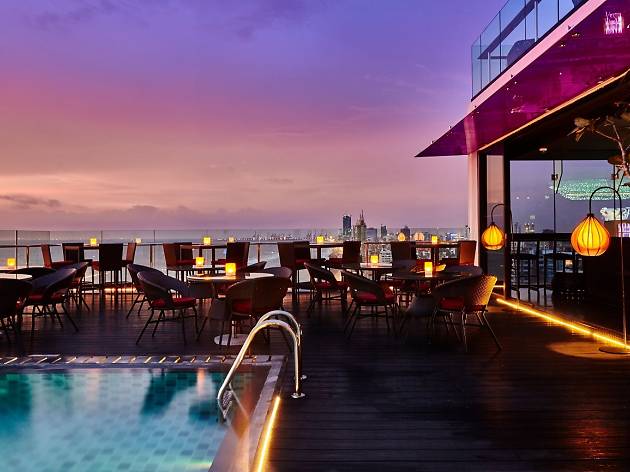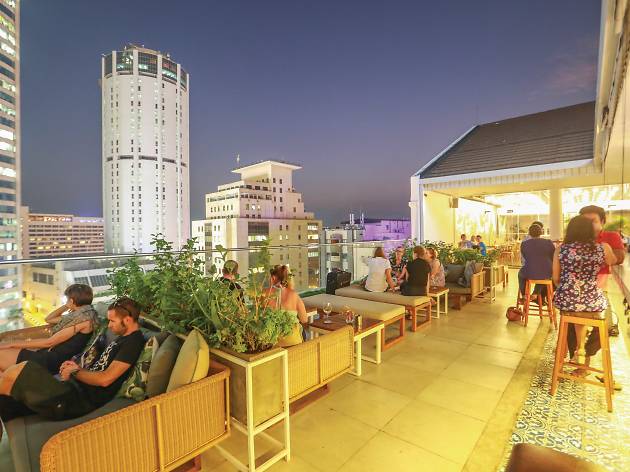 ©BT Images
Rooftops restaurants, bars and bistros are the best places to witness the captivating charms of an emerging metropolis by the shoreline. Fanned by the salty breeze, watch from above as the landscape of skyscrapers, colonial monuments and quaint suburbs transforms from the pink of dusk to suit the dazzling groove of night. Head over after work to catch up with friends over cocktails and tapas. Relax at sunset or enjoy dining under the stars.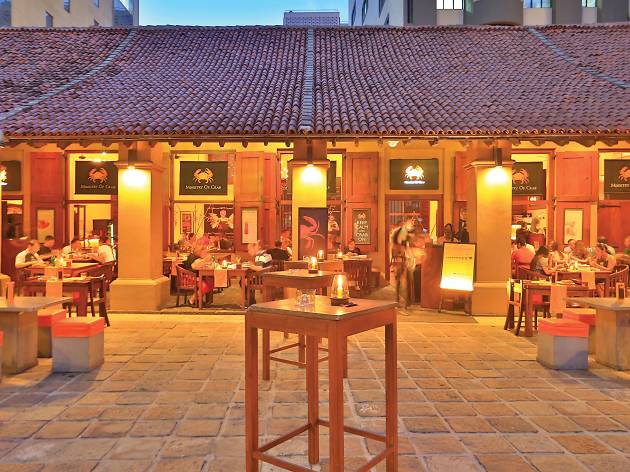 ©BT Images
Many iconic buildings in the city that are immersed in glorious tales of the past have been transformed into leisure venues. In addition to the Dutch Hospital Precinct, the Colombo Racecourse and Arcade Independence Square, there are restaurants, bars and cafés lingering in colonial structures that have endured the test of time. Be captivated by these charming setings and immerse in an atmosphere where time seems to have stood still.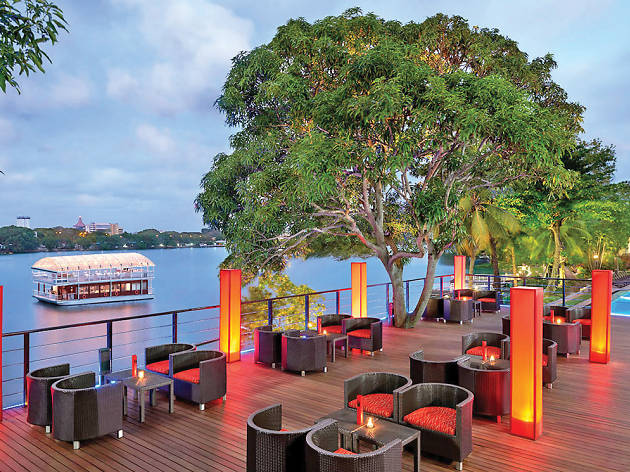 Star-class hospitality coupled with delights from the globe. Colombo is home to many hotels with coffee shops, bistros, multi-cuisine restaurants and interactive theatre dining experiences. From authentic Sri Lankan to Chinese, Indian, Japanese, European and Middle-Eastern cuisine, dine your way around the world in the hub of Colombo. Whether it's fine-dining, a plush ambience, a picturesque view or garden scenery, there are many settings to choose from.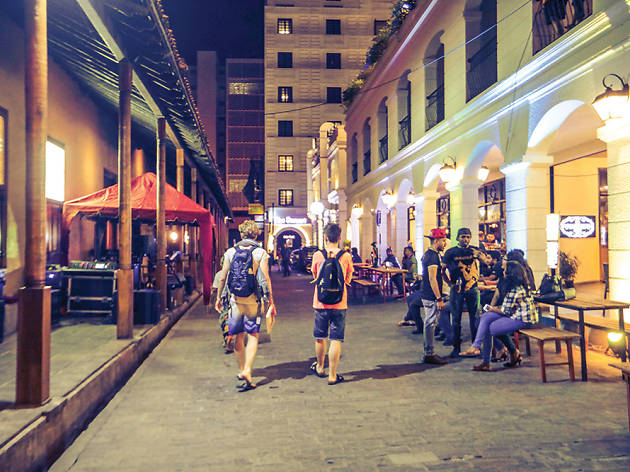 ©BT Images
Love the laneways and dazzling promenades
Quaint Colombo has many cobbled laneways and boulevards that preserve the charm of the colonial past. At noon these venues bustle, at sunset they sooth the soul and at night they twinkle with laughter and good spirits. Starting from a cup of coffee or tea in the late afternoon to a glass of wine in the evening, cafés and restaurants along Hospital Street, Chatham Street, Park Street and at the Odel Promenade are the place to be. Tuck into the joy's of the pleasant ambience and delicious food.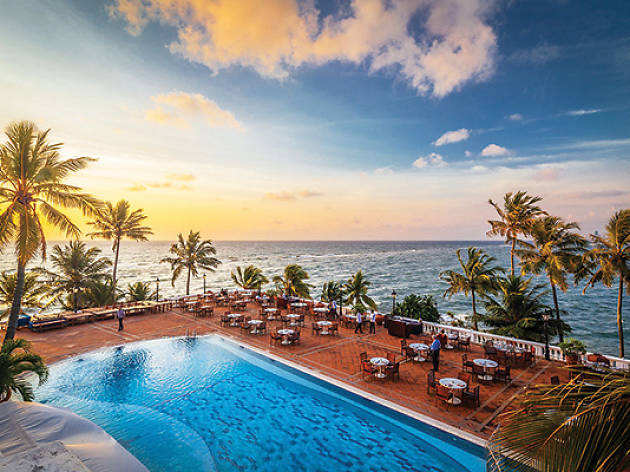 ©BT Images
Dine by the beach, cove or lakeside. Mount Lavinia, the city beach is serene at dusk while Marine Drive overlooking the Indian Ocean is relaxing at night. Why not watch the sunset from the Galle Face Green and then hop over to one of the restaurants, pubs and cafes along Galle Road. There's nothing like sea-breeze to refresh your soul and fire-up your appetite. Feast in a hearty seafood meal or a favourite of yours while enjoying the views of sunset over the ocean. Many restaurants promise stunning views and good food.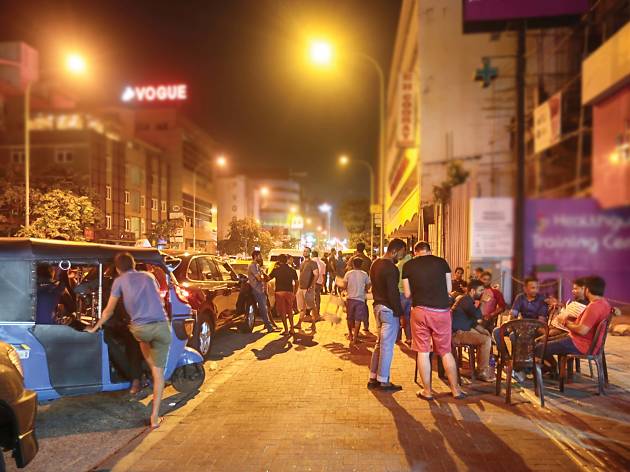 ©BT Images
After-dark, especially on Friday and Saturday, Colombo is still up and about, swaying to rhythms and sizzling with flavour. Be it nightlife, street food festivals or even DJ spinoffs, there's always something entertaining going on. Even if it's past midnight, there are 24-hour restaurants serving delicious cuisine or keep a look out for the famous roadside 'drive-in' eateries.