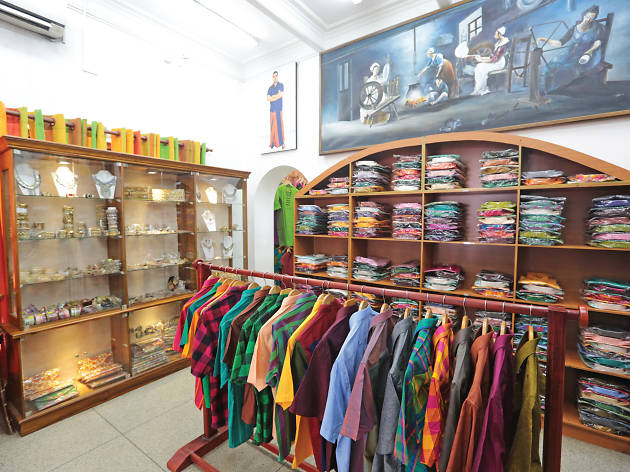 A unique collection of handloom apparel.
At Kreation House of Cotton located in Borella, one will be spellbound by the wide array of fashion products that illustrate Sri Lanka's distinct tradition of handloom designs. The outlet's skilled designers and their expertise in manufacturing high-quality, hand-woven fabrics invite shoppers to an exciting experience.
The beautiful wall hangings through-out the colourful store capture glimpses of the traditional handloom industry and add to the vibrant collection of items available. By transforming the traditional woven patterns and colour schemes into unique textile designs, Kreation House of Cotton very tastefully caters to their customers.
The store's catalogue has a wide range of garments, including cotton and silk sarees, tops, kurthas, lungis, shirts and sarongs.
The bright and lively colours of the products are not simply eye-catching, but they are a reflection of the very essence of Sri Lankan identity that Kreation House of Cotton has been upholding since 2010.
From elegant kurtha tops spiked with bold colours to sarees that match, one can also coordinate and contrast shades of light and dark here.
Kreation House of Fashion continuously develops bespoke styles, designs and hues with a touch of simplicity.
Their collection also consists of an assortment of bed linen, quilts, pillow covers, curtain fabric and table mats. Kreation House of Cotton is an exclusive store with fashion products that guarantee to deliver the specific requirements of their clientele.
Venue name:
Kreation
Contact:
Address:
213, Castle Street
Colombo 8
00800