Ethnic wear
Get your Sarees on!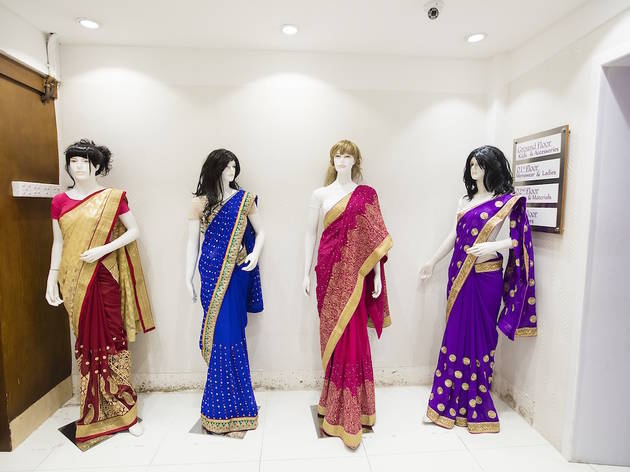 1/2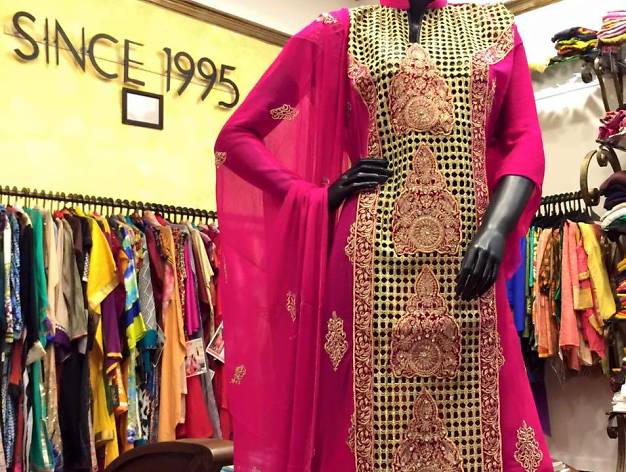 2/2
Sri Lanka has no shortage of places you can splurge on for some top quality traditional wear. Be it a beautifully draped sarees or an elegant Shalwar Kameez all your ethnic wear needs are only a stones throw away.
Rithi meaning 'Style of Expression' in Sanskrit is Colombo's most sought after sari boutique. This shop houses an exclusive collection of saris from all parts of  India: Kanchipuram silk saris, pochamalli cotton from Andhra Pradesh, Beneras silk. The store's collections have been sourced from the length and breath of India. Rithihi is strictly disciplined in being traditional with the saris while Kurtas and dupattas have a tinge of fusion style about them. Most of the store's designs are custom made and it restricts its stock of mainstream branded clothing. Perhaps surprising because of its sophisticated ambience, Rithihi has an average pricing, which is well worthy of the quality of goods.
This shop specialises in Indian style clothing, and it boasts a collection of wedding and party wear which won't disappoint. It's dramatic, exquisite designs offer much for the eye to enjoy - from beading details to unusual cuts. Sarees and dresses are dramatic, flowing and perfectly shaped to suit the figures of the wearer. The shop sells smart wear for special occasions for both men and women, making it an ideal place to shop for wedding wear.
An elegant clothes store situated in Colombo 06, Kamsins is for the man and the woman and the young and the old with an inimitable range of designer saris, lehengas and shalwars, suits, sherwanis and kurthis. The accessories to glamorise the outfits are antique and hefty and blend well with the heavily embellished saris and other ladies' wear. Kamsins specialises in wedding attire for the bride and the groom and every piece is intricately worked and embroidered with beautiful threads of gold, silver and bronze and a multitude of stones and sequins. Kamsins is also popular and frequented for being trendy by those knowing what's in vogue in sari and men's wear. Kamsins is a must-visit fashion store for Indian outfits selected only from the finest and cutting-edge designers of India.
Golden Needle is a fashion store specialising in women's tailoring with an exclusive range of unstitched Salwar Kameez materials, kurti and readymade wear. The exceptional range of Kurti, Lehenga and Shalwar Kameez has heavy embroidery in intricate designs along the bodice and hemline, with a fine blend of soothing colours to bold shades. The range has been carefully selected for casual wear and evening occasions, standing out for their bright shades that suit the Asian skin tone, with emphasis on mixed and matched colour schemes.
The Sona Mandhir Deisgner Collection is made by expert seamstresses from fine fabrics. In this Orchard Complex shop you'll find designer sarees, kurthis, shalwars, Rajasthani jackets and wrinkled churidars, among other attractive pieces. The colours and patterns are varied and impressive, showing a real flare for style and attention to detail. On top of this, clothes have been cut with precision to complement the shape of the wearer - guaranteeing the best possible silhouette. The Sona Mandhir Deisgner Collection has been shown at a catwalk in Colombo's Hilton Hotel.
Romafour has taken the local shopping scene by storm. With an impressive building located down Galle Road, Romafour is joyfully over the top. This fashion kingdom is comprised of four floors and caters to the entire family. Most of the clothes here are deliciously loud; sequins, glitter and bold colours makes Romafour truly different from the rest of Colombo's shopping destinations. As such, the store is catered to largely young audience, but don't be fooled by its youthful appearance, Romafour has a wide selection of formal suits, evening gowns and other grown up attire. Prices are moderate for what you get and the staff is attentive fashion savvy. Take heed, parking can be a little tricky.
A fashion centre of Southeast Asia replete with fabulous fashion, spread out across 250,000 square feet is a veritable shoppers' paradise comprising some of the most well-known brands of clothing for men, women and kids, household items, fashion accessories and loads of gift items for any occasion. Seventeen escalators operate for ease of access for shoppers as well as a 350 car park for customer convenience. The ground floor has a vast lobby, information centre and ample cashier counters. Cosmetics, perfumes, and jewellery will capture the attention of any discerning shopper as they enter the first floor whilst women will be kept busy on the second floor dedicated solely to women's wear. The fourth floor has a range of men's wear and accessories including shoes, belts, ties and casual, office and high-end wear. An entire floor of this mega store is dedicated to kids ranging from infants to teenagers. Clothes, toys and accessories. The home ware section comprises a huge array of items designed to enhance the bedroom and the elegance of bathrooms.