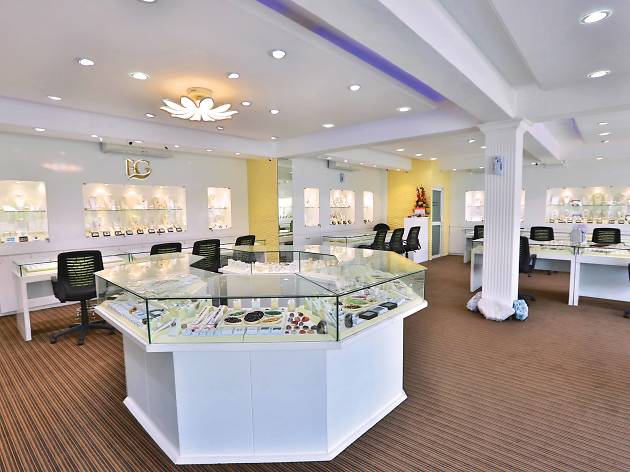 Precious gems and elegant jewellery
Located along R A De Mel Mawatha in Colpetty, Fine Gem and Jewellery (FG) is known to be a trendsetter within the precious and semi-precious jewellery sector of the Sri Lankan markets. Customers are greeted on entering the showroom with a warm and welcoming 'open theatre' concept. This ensures the perfect setting to discuss ideas and options for the creation of bespoke jewellery designs. The showroom neatly displays exclusive collections by FG.
Whether it is a selection from their collections or a bespoke creation, the dainty jewellery are designed and produced in the FG workshop after careful inspection by the staff. Customers can also choose from a vast range of precious gems such as blue sapphires, rubies and diamonds. These stones are then embellished on gold, silver and platinum, rings, earrings, necklaces and bracelets designed according to customer requirements and crafted beautifully. Over a year, FG has become a household name known for its fine craftsmanship, finish and innovation. In the creation of every piece there is great attention to detail. All their collections are intricately designed with embellished bracelets, earrings, rings, necklaces and bangles, each inspired by heritage and contemporary elegance. Crafted by in-house designers, the Rainbow Collection is stylish and caters to many tastes and preferences. The unique designs are sure to add a sparkle or touch of glamour to your outfit at any occasion.
Offering a wide selection of precious gems, beautiful collections and a range of bespoke jewellery services, Fine Gem and Jewellery will provide timeless jewellery to suit your personal style.
Venue name:
Fine Gem and Jewellery
Address:
298B R A De Mel Mawatha
Colombo 3
00300

Opening hours:
9am – 8.30pm Daily