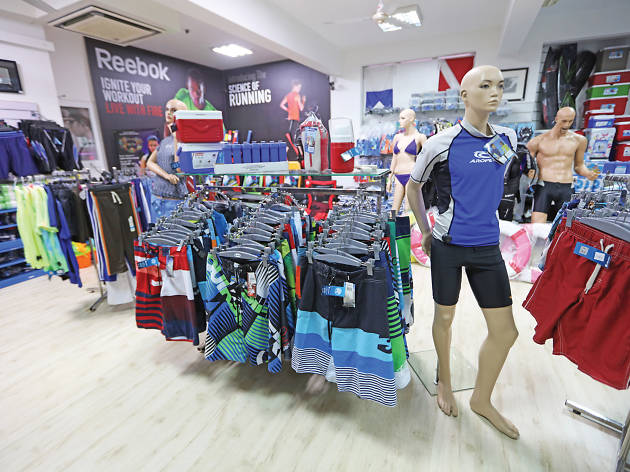 Time Out says
Glory Swim Shop offers an extensive collection of swimwear and aquatic equipment for everyone; adults and children, females and males as well as professionals and amateurs.
The store features international brands such as Arena and Speedo as well as other professional swimwear brands, which guarantee comfort, flexibility and quality. The store is filled with various shades, from dark to bright, so the shopper has a wide range of choice. Ladies can avail themselves to a variety of swimsuit styles here, from one-piece swimsuits to bikinis. Their floral two-piece swimwear range is ideal for a tropical beach adventure.
Kids swimwear is made with safe and quality materials that depict popular cartoon characters to make their swimming experience exciting. There are swim floats, child float boards and other equipment to ensure the experience is also a safe one. From goggles to pull buoys, the Glory Swim Shop is the place to go for everything a professional swimmer needs.
Their range includes swim fins in various lengths, paddles, shammys for divers as well as fitness equipment from jump ropes to treadmills. Protein powder, energisers and healthy drinks too are available for the benefit of swimming enthusiasts.
If you are looking for a few fashion pieces for a day out on the beach, there are many styles of beach shorts and flip-flops to choose from. Conveniently located, Glory Swim Shop provides quality and long-lasting products for those engaging in aquatic sports.
Details
Users say